One of the few things that people fail to acknowledge about art is, it requires a suitable workspace. It demands a different space that is only for your craft to transform into a profession. This is a place that has to be away from all sorts of distractions and offers you a calm environment. This is the place where you can bring life to your creativity, and therefore it needs a dedicated place. As an artist, having your art studio with all the necessary art supplies is an absolute necessity. The designs in that studio should inspire you each day to bring the best in you. If you are serious about making art a profession, you ought to create your art studio.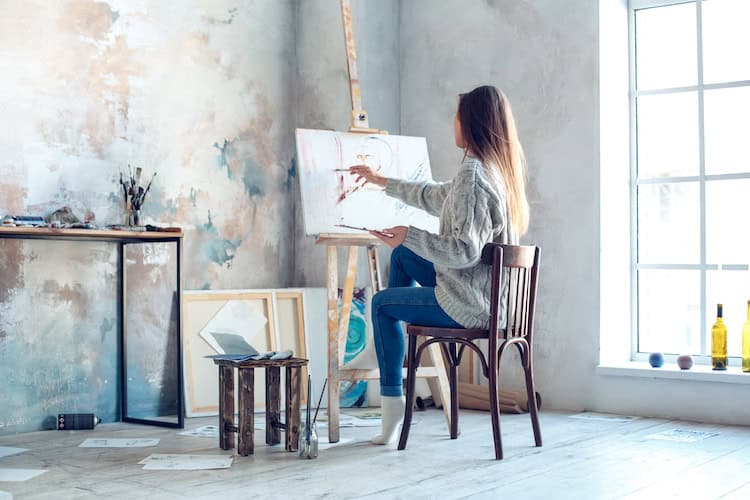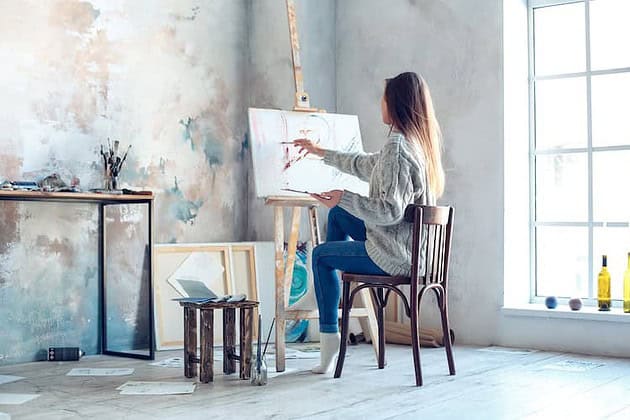 This will no longer be just a hobby when you have your own creative space. You will love your job, and you will come up with creativity at its best. We are listing a few essential tips in this article so that you create your own art studio quickly and start creating your designs.
Look for Inspiration
You can look for inspiration from other artists who have created their designs. Every artist has their way of creating, right from choosing the art supplies, the location, environment, and many other aspects that inspire you on a personal level. Some like it random and messy, whereas some like it clean. It is normal to be inspired by the work of other artists. You can take inspiration from their work and create your own.
Finding the Perfect Location
It is very important to finalize a space that is lit enough and has proper ventilation. Keeping the space well organized is an art in itself. Choose the room wisely that is nicely illuminated so that in case of power cuts, you do not necessarily have to suffer.
Artificial Lights for Space
You can consider fluorescent strip lights for proper even illumination. You can buy good fitting lights that can be mounted on your work desk. You should also get some flexible lights that can be adjusted to focus the beam on the work that needs much attention.
Design
Remember, less is more. The right set of equipment and pieces to design that can inspire you are the ones that should be there in the room. You can keep any piece of writing or art that inspires you apart from all your day-to-day creations. You do not necessarily need a fancy desk when you can have a simple chair and desk. You must invest in a comfortable chair that is comfortable since you will be spending most of your day sitting on it.
Make It Simple yet Appealing
You do not need too many things to decorate. Keep it minimal since you will be filling the space eventually with all your artwork. If you keep a lot of open space in your art studio, you will be able to maintain proper ventilation in the room. It is a clever idea to surround yourself with greenery. Keeping a small plant in your space surely positively impacts your mental health while you work.
Keep your Space Clean at All Times
It is required to keep the space clean and not messy at all times. You should often try to declutter the things that you will not need in the future while keeping track of all the things you are going to keep. This way, you will keep your mind more relaxed.
Besides all these tips, you surely need an art studio for having a better work-life balance. To get the work done, you need to put in some extra effort and set your boundaries. It has been observed that when you have a different space to work, your family starts respecting your job even more than before.
Conclusion
Having the right plan of action and the best products from a trusted source can make this dream come true, which otherwise sounds cumbersome. Here in Officeworks, you will find it all. Everything that you once dreamt of and is necessary for you to create your own art studio. You will find a variety of Paint Brushes and Accessories, Art Pencils, Markers, Pastels, Ink, charcoal, and Graphite, equipment for calligraphy, modelling clay kits and accessories, and so much more. Here you will find all the art supplies for all your needs.