Each year, fresh, innovative construction trends change the landscape of the industry. In 2020, advanced construction management software integrated scheduling, technology, and project management directly on the job site. Robotics became pervasive in construction companies, as tools like drones made job site surveying safer and uncomplicated. The popularity of green technology exploded, and construction methods became environmentally responsible in every stage of the project.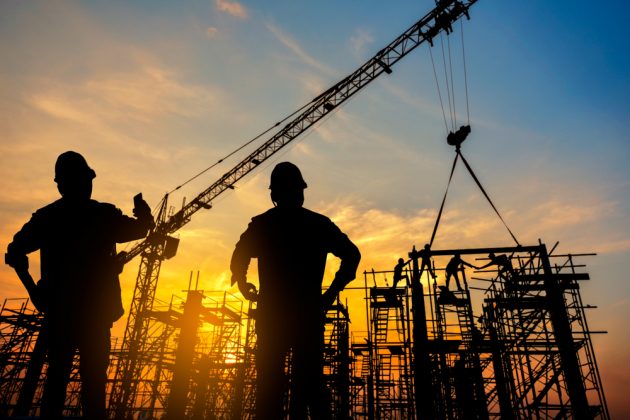 With new trends around every corner, construction managers must stay up-to-date on industry shifts to keep up with ever-changing markets. By staying in-the-know, you gain insight into new construction methods advancing over the competition. Additionally, implementing new-and-improved construction technology ensures your job site is safe and cost-efficient as you utilize low weight and cost materials.
With the rapid advance of building technology, staying knowledgeable on up-and-coming trends is often easier said than done. Remain vigilant by attending management courses, IT lessons, and safety training to give you a leg up on the competition. Take advantage of networking opportunities by updating your LinkedIn profile and attending industry events to stay in touch with fellow merchants, giving you access to new techniques while keeping an eye on the competition.
As construction trends continue to blossom and evolve, brush up on up-and-coming industry shifts to stay on top of your game.
Improved safety regulations
Cutting edge machinery has made identifying safety threats more reliable.
Apart from drones that can map out potential pitfalls, wearable devices have revolutionized worker and employer safety measures. Smart hats can detect fatigue and prevent microsleep, which allows you to monitor which employees need to pick up the pace or take a much-needed break.
AR protective eyewear provides visual alerts to precarious ledges and falling materials to inform workers of safety protocol. These devices are lifesaving additions to staff employed in hazardous conditions, like scaling scaffoldings. Although high-level structures are essential to most construction projects, they account for the vast majority of injuries and falls. Workers suffering from work-related injuries should advocate for their safety and others by contacting a scaffolding accident attorney.
Biological materials
Among the vast amounts of cutting-edge construction technologies is living, biological matter. Self-mending concrete, solar cells, and light-producing material have revolutionized construction projects by combining living matter with build plans. Scientists are working on materials made with mycelium composites, or fungi, with the potential to replace eco-damaging insulation. This unique trend will likely jump to low-cost construction sites within years.
The rise of smart cities
Smart cities have been a twinkle in the eye of companies like IBM and Microsoft for some time now. These sustainable megaprojects interconnect urban areas, improving quality of life and supporting flourishing economies. Features like Wi-Fi enabled lighting and pedestrian sensors are continuously shaping the future of city planning.
Offsite construction
Modular construction has been on an upward trend for years, and 2021 is no different. Cost-cutting technology enables companies to build large structures offsite, simultaneously reducing job site injuries.
Building Information Modeling
Build information modeling technology is quickly replacing the outdated computer-aided design (CAD) programs. Design technology that allows builders to visualize a structure before breaking ground is enormously beneficial. BIM is swiftly becoming every builder's most valuable high-tech tool as virtual construction enables managers to draft projects and re-think designs on the spot.
A decline in workforce
A shortage of employees has threatened the construction industry for years. Despite an increase in building demand, the amount of available laborers has decreased, causing construction companies to scramble, skimping on regulations and guidelines. Leaders in the construction industry must be mindful of utilizing every worker to their fullest potential and take advantage of automated technology when possible.
Bottom line
As the need for innovative building designs grows, construction managers will require expert knowledge of cutting edge technology or risk defeat to the competition. Keep a watchful eye on new trends, technologies, and regulations to streamline builds and set yourself apart from market competitors.