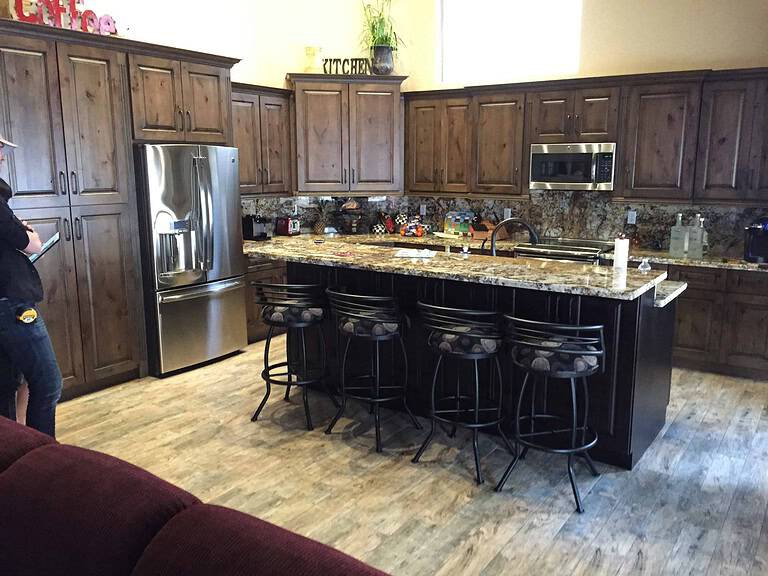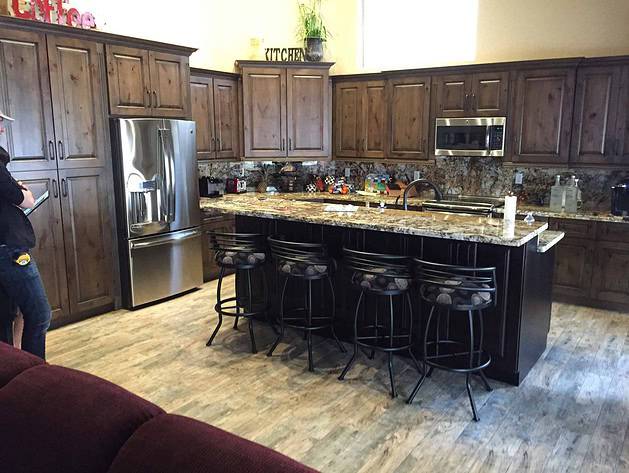 People spend a lot of time picking out their stove, island or countertops, but upgrading your cabinets are one of the easiest ways to rejuvenate and add some spice to your kitchen; they're one of the most prominent parts of the kitchen, taking up most of the wall space. And while the budget may not permit hiring a professional to create custom cabinets, you do have the ability to customize your current ones, adding some flair and breathing some new life into the room.
Here's 6 quick, affordable and relatively easy ways to do it.
Throw on Some New Paint
And by throw, we mean, apply neatly. Yourself.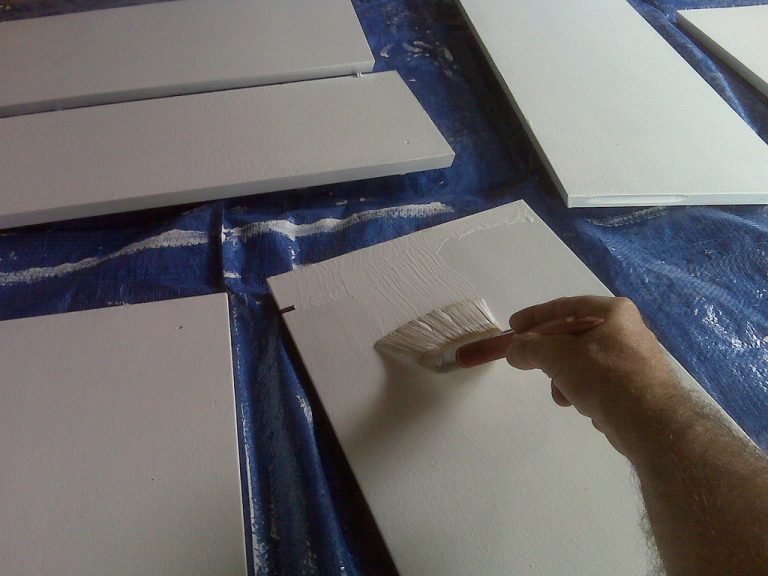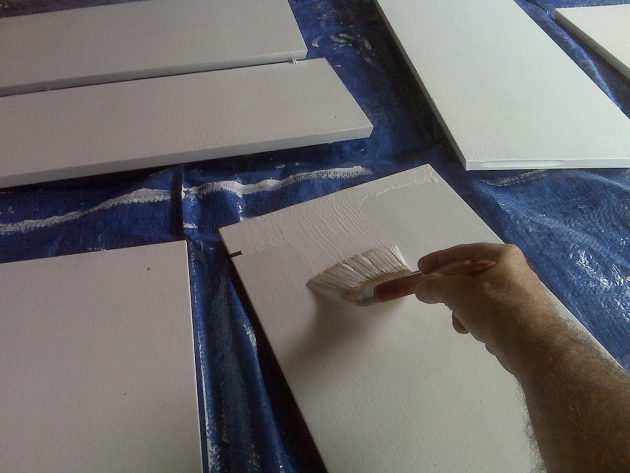 Paint is probably the easiest way to add some new personality to your old kitchen cabinets and bring them back from the dead. You could simply stick with white and just freshen up the old, cracking paintjob, bringing it into the 21st century, and sleek grey is a great modern look. Or, have a bit of fun, and paint with some lively colors – an instant way to brighten up the room and add some flavor.
Think sky or cerulean blue or bright green if you're looking to have a fun. Fresh cream or natural wood tones work for the more muted kitchens out there, or if you're going for the traditional rustic look, just find a new wood stain. Either way, new paint is quick and inexpensive way to fresh the place up.
Install Task Lighting Or Uplighting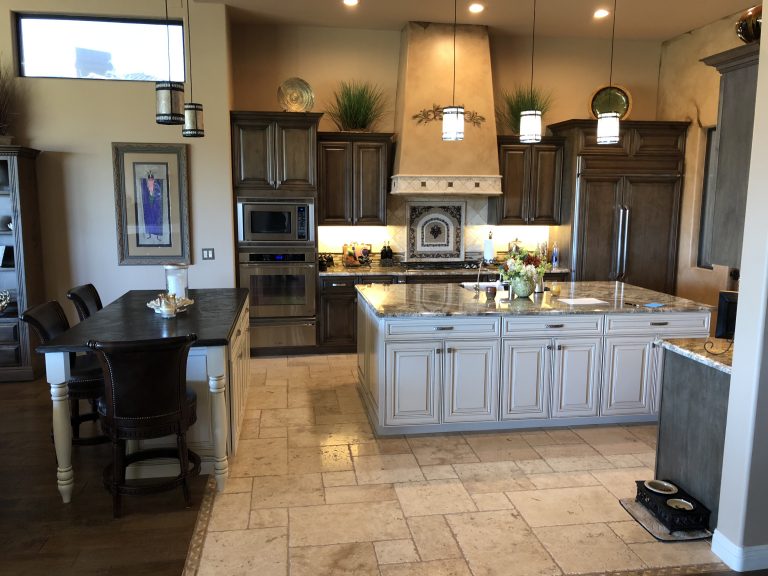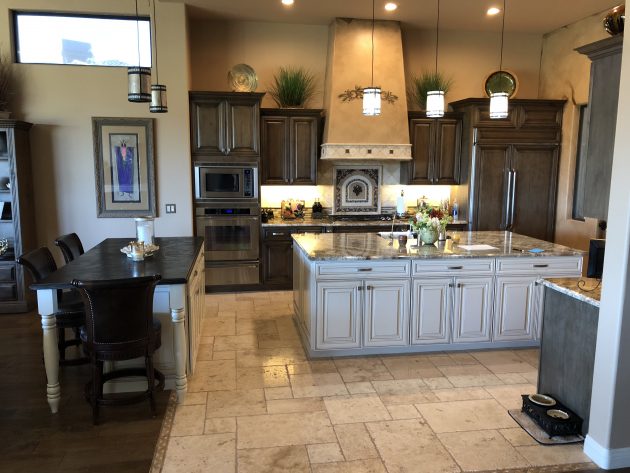 If you find your countertop dark underneath the cabinets, think about putting some task lights in on the cabinets' underside; you'll better illuminate the workspace for cooking – useful by itself – while also brightening up the room. Literally. Uplighting is another option, adding a unique glowing look that works well with contemporary-style and modern kitchens.
Go Open Shelf: Take the Doors Off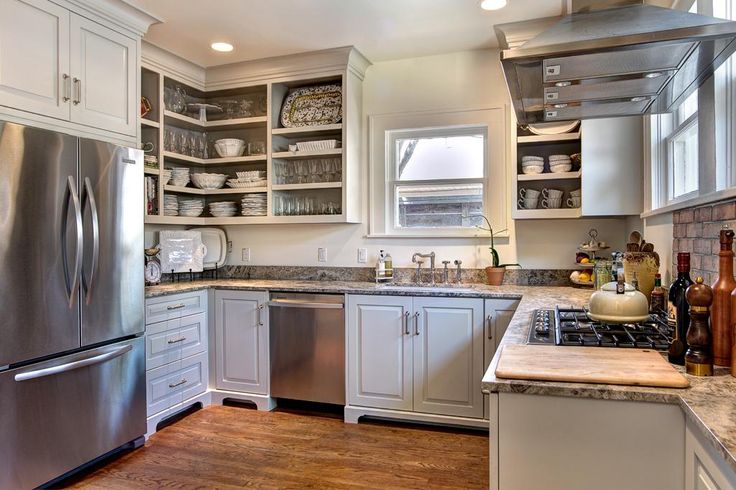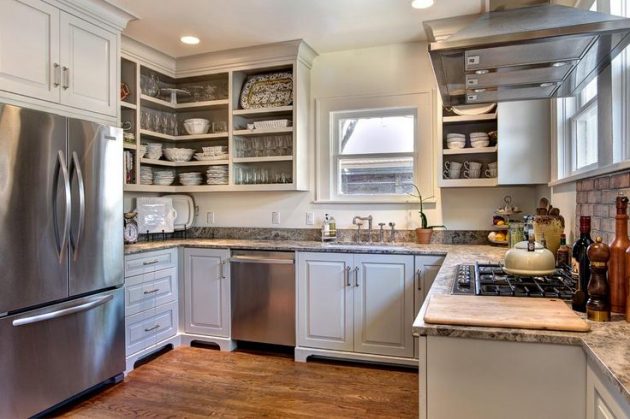 Don't want to put effort into fixing up the cabinet doors? Just take them off. Fix up the cabinet frames and leave the doors by the wayside, leaving all your dishes and kitchenware in full view. Open-shelving is becoming more and more popular, especially in more traditional style kitchens. It's also simpler and easier, and definitely a change from white or off-white cabinet doors.
Replace the Hardware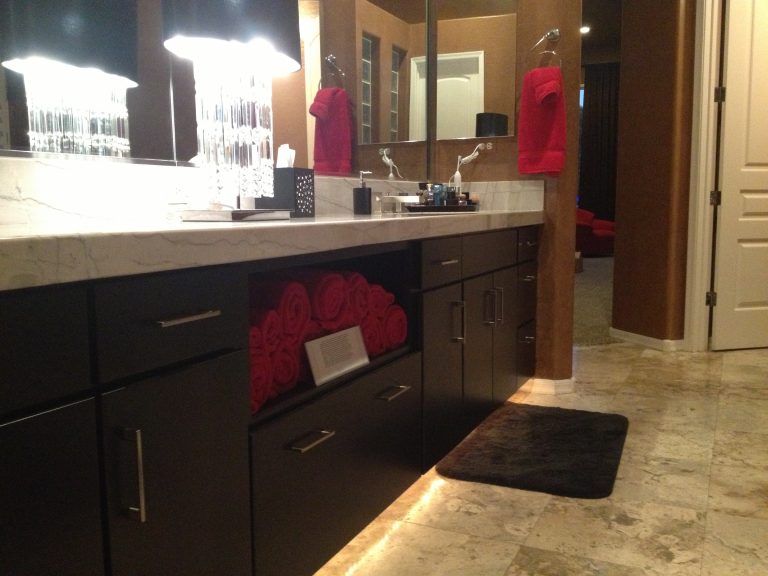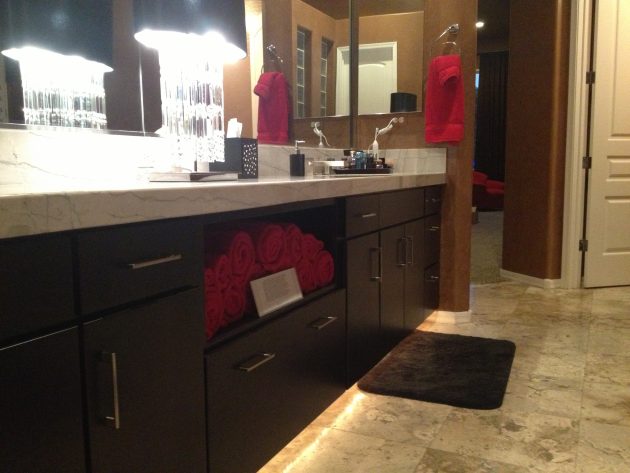 Cabinet handles don't have to be boring. Adding some new hardware – tubular or square pull bars, round knobs, whatever you fancy – along with a new paint job can make your current cabinets seem like an entirely new setup. Just be sure the handles you select go with the cabinets' current face style; Bronze doesn't look as good on Shaker cabinets are bar pulls, for example.
Put In Some Under-Cabinet Shelving
If you decide to forgo task lighting on the underside of the cabinets, think about putting some shelves in its place. There's a lot of empty space under there, especially if your cabinets are tall, and if you don't need it for cooking tasks, some extra shelves for dishes and cookware can be both stylish and utilitarian – just like open-face cabinets.
Go For Glass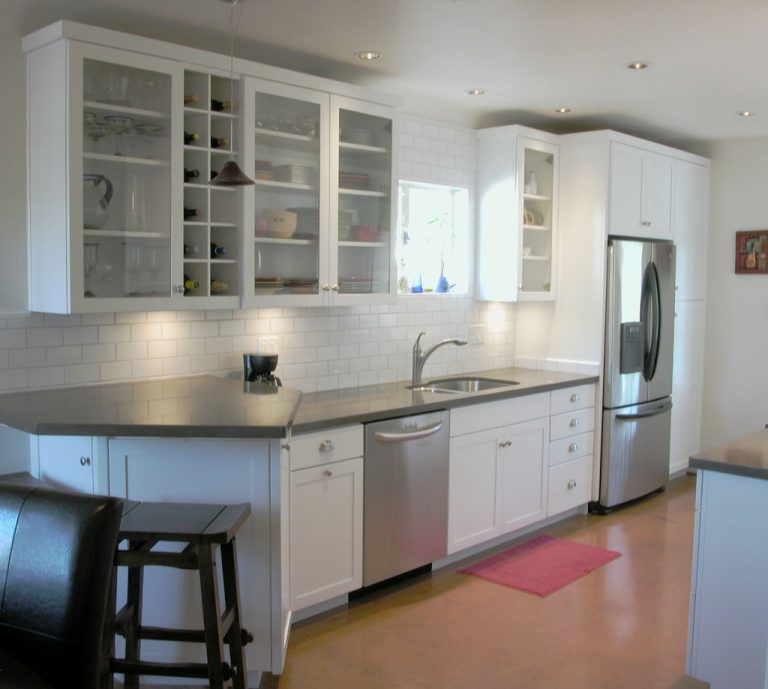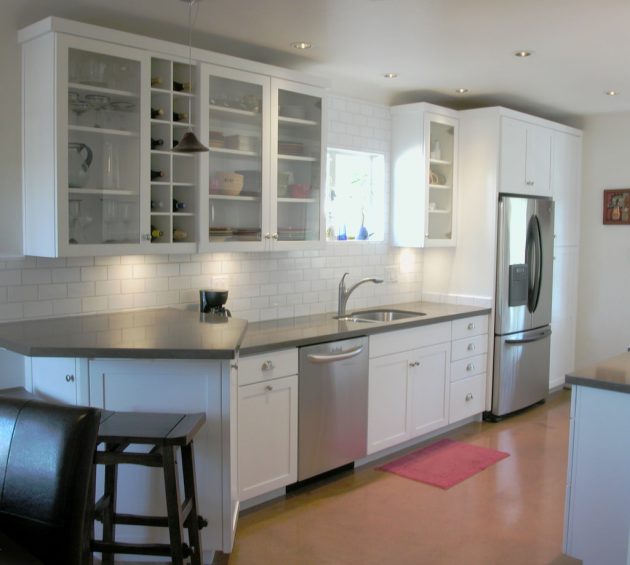 If you like the transparency of open shelving but prefer to stick with something neater, you could opt for glass front cabinets. Just remove the center panel and replace with a glass pane, adding some dimension to the space and opening it up a bit more. It can also help an old kitchen look that much more modern. Frosted glass is an option too; it'll add that open and modern touch without letting everybody see those dishes you're just not so thrilled about. Pair it with some backlighting or task lighting for a cool glow.