It's hard to define what exactly transforms a building into a landmark. Is it the complexity of the engineering; the artistry of the design; the beauty of the aesthetics? In the case of the famous structures discussed below, the common denominator is metal, in one form or another. The material, so often hidden away inside structures, its strength used to shore them up, is celebrated in these designs, leading to some stunning results.
Aquatics Centre, London
In preparation for the summer 2012 Olympics, designer Zaha Hadid was commissioned to design the otherworldly Aquatics Centre. The artist is famed for her ethereal, sculpted designs, and this structure is perhaps her most breath-taking, impactful creation to date. Crafted to mimic the shape and curvature of a wave, the roof is constructed from 2800 tons of steel, balanced atop three concrete supports. The centre is capable of hosting 17,500 visitors.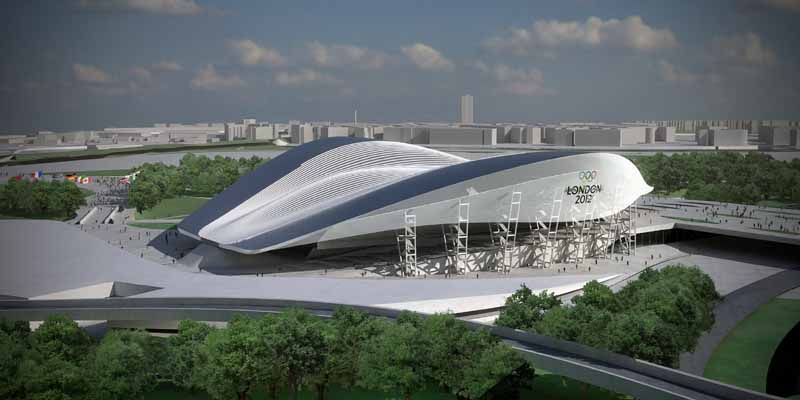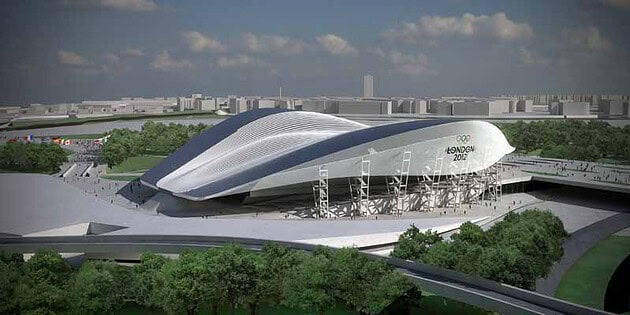 Metaphone, Pas-de-Calais
This intricately designed music hall is a true marvel, cleverly constructed to make its own melodies. Utilising a design which incorporates solar-powered glass, wood and corten steel panels integrated onto a steel frame, the panels are constructed to move, releasing and holding sound to create a unique symphony. The structure is cleverly enveloped in a light metal skin inside a second wall to create an additional acoustic feature.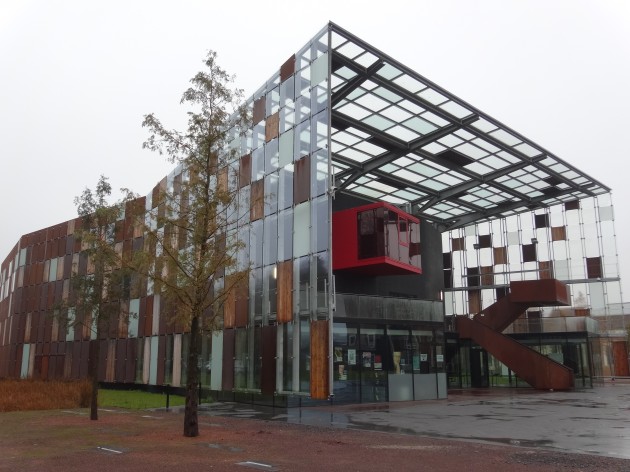 Q1 Building, Essen
The Q1 building in Essen belongs to ThyssenKrupp, the German multinational conglomerate corporation. The structure is environmentally friendly, marrying efficiency and creativity to stunning effect. Covered in 400,000 metal feathers anchored into stainless steel stalks, the feathers can move in time with the sun to grant more or less shade. This clever engineering feat reduces the need for air conditioning, making the building highly energy-efficient.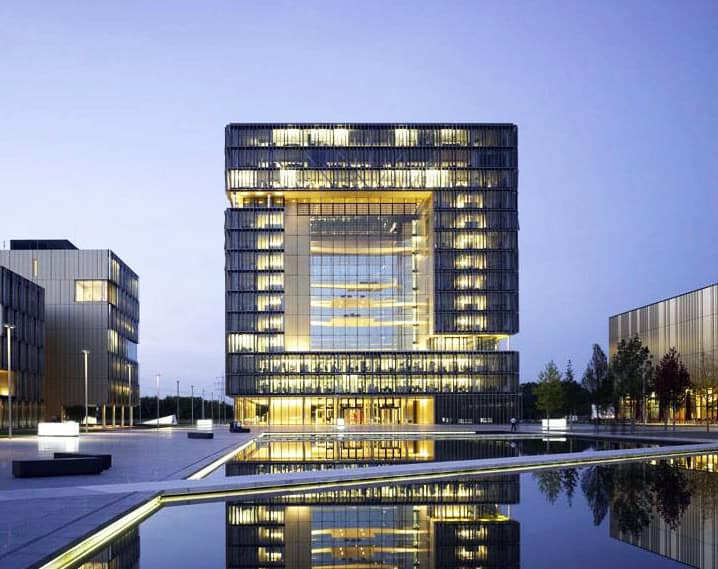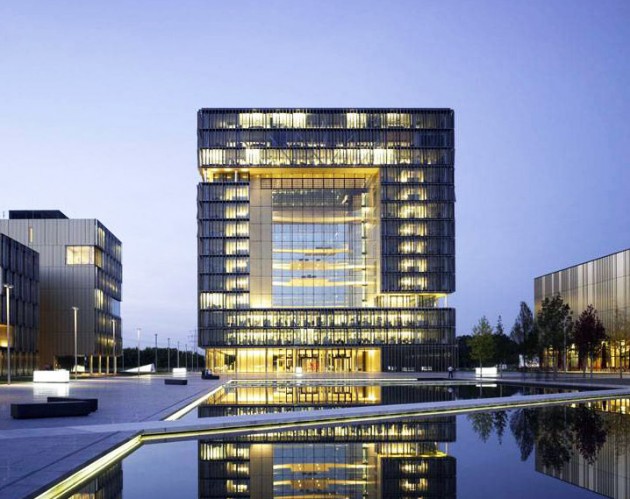 3M Italia Headquarters, Milan
This is another building especially designed to be energy efficient. The company's headquarters feature windows crafted from tempered glass and solar panels. The façade is composed of disjointed metal framing, combined with wood and tempered glass to create an arresting visual appearance.
Swallow's Nest Cultural Centre
This immensely cool structure stands eight-stories high, its design twisted and shaped to resemble a 3-D Mobius Ring. Constructed almost entirely from steel, the building's clever design utilises photo-voltaic panels to generate energy. The centre is almost extra-terrestrial in appearance, seeming to float above the ground. This effect was specifically created through the use of columns which create an optical illusion. The Swallow's Nest must be seen to be believed.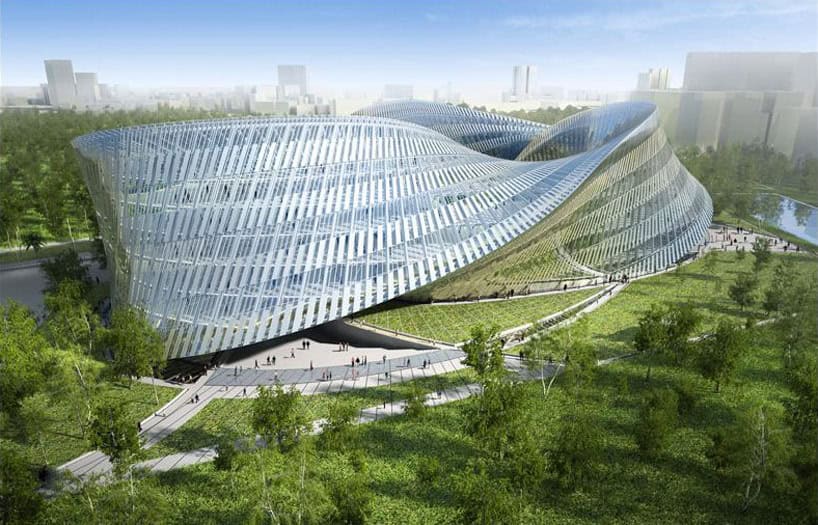 Disney Concert Hall, Los Angeles
This is another building whose designed has been influenced by the sea. The concert hall's wave-like structure is clad in stainless steel exterior panels. Unbelievably, the panels would stretch 49 miles if they were to be placed end to end. The hall hosts the Los Angeles Philharmonic, and was specially designed to create incredible acoustics to improve performances.
These landmarks, then, share many commonalities aside from the metal used in their construction. They are modern buildings designed to endure and last well into the future. The majority utilise energy efficiency and incorporate this with modern design to create an innovative combination of breath-taking architecture and eco-friendliness. If you feel inspired by their designs, why not work some metal architecture into your home or garden? For the budding architect or the die-hard DIY enthusiast, look at buying fabrication or metal working machinery and create your own innovative designs.