The perfect home needs to have the right combination of form and function, a combination of interesting architecture with all the facilities you expect to need. And while that description may make it sound like finding a dream home is complicated, it really isn't. It can be a slow process, but it's not a complex one. Here are some tips that can help you find your dream home.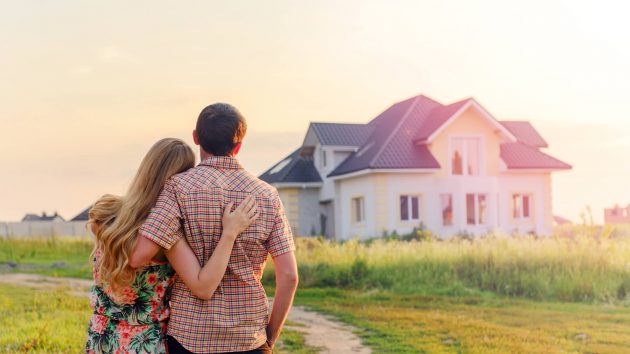 1.Put together a wish list
You probably have tons of vague notions of what you want to have in a dream home. But now that you're getting ready to start searching, it's helpful to put together a concrete list of "must-haves" and "wants". It's a good idea to separate the essentials from the things that would just be fun to have on the list. Especially if the "want" in question is something you can add to the home later.
2.Stick to your budget
There's always bigger fish in the housing market, so there's no point looking into houses that are above your current budget. Especially since trying to save for a more expensive home means you'll have to go even longer paying rent when you could have already moved into a dream home — even if said dream home is a bit more modest than you first hoped. So resist the temptation to check houses that are above your current budget.
3.Look into alternative solutions
Don't skip over the alternative housing market just because it's not what your grandparents would call fancy. There are all sorts of creative housing solutions in the market today, which means you don't have to stick with a brick-and-mortar house. You can go with a metal barndominium instead, or maybe a container home. Even tree houses are becoming a trend.
On top of offering interesting takes on modern architecture, these alternative housing solutions are often more affordable — and sometimes more durable — than traditional housing solutions.
4.Alternative shopping
Speaking of breaking tradition, don't forget that a real estate agent isn't the only way to buy homes anymore. If you're in the market for a dream home, you should explore all your options. This means not only working with an agent, but also checking online listings, trying different home buying apps, joining online forums of homeowners looking to sell, and more. The possibilities are endless, especially if you are willing to relocate in your search for the perfect house.
5.Build instead of buying
Sometimes if you want something done right, the best way is to do it yourself. Building a home is a lot more work and takes a lot more time than just buying one. But it also allows you to put together your dream home yourself, building something that meets all your goals and expectations. And while complex house projects can require a lot of money and investment, simple homes can be quite affordable to build.
Especially if you work with a company that can ship modular parts for you, so you can lay the foundation and then build the house with pre-made parts.