What do you see when you picture your dream garden? Do you envision a lawn, lots of green foliage or a profusion of color? There may be fruit trees, herbs, or vegetables that you have been dreaming of growing. How can you make your dream a reality? Here are some things to consider to help you design the garden of your dreams.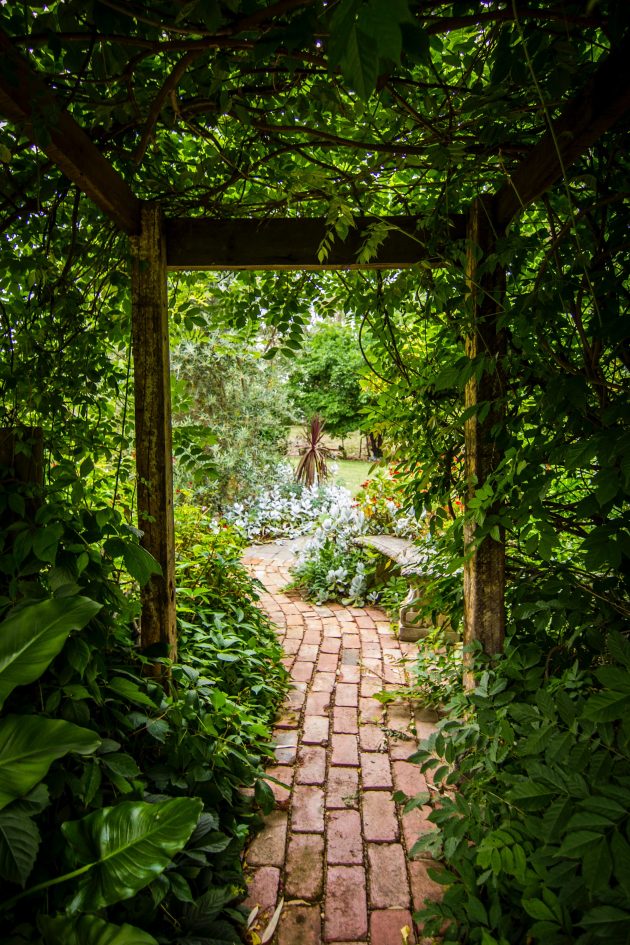 Keep Your Garden in Harmony With Your Home
Consider the architecture of the house and design a garden that keeps in harmony with that style. If it is a modern house, go for a contemporary look. Likewise, whether you're into Boho chic living, Mediterranean architecture, or any other aesthetic, embrace the same style in your garden. This way, the house and garden will complement each other. Connect views from inside your home with the garden. Consider designing the garden keeping in mind the view from key vantage points like your sofa or the breakfast bar. Include a focal point in the garden- a bird feeder or a fountain, so that you can enjoy it even when you are indoors.
Choosing Your Plants
Think of the kinds of plants you would like to have in your garden. Would you like to have tropical foliage, giant cacti, flowering plants, fruit trees or a veggie patch? When choosing your plants, get advice about the kinds of plants that would suit your environment. That would mean your plants would be more likely to stay healthy, withstand the weather and any particular pests that come with the terrain. Consider the time of year the plants will flower and bear fruit. When will you be harvesting your vegetables? Plan your garden considering the location, weather, and the change of seasons.
Adding Color and Scents
What colors would you like to see when you step into your dream garden? Would you like a vibrant flower garden awash with color? Would you prefer lush green foliage? Once you decide on your colors, you can play with tones too. You could consider going for subtle differences in shade or complementary colors. Another idea would be to include plants and flowers that have a lovely fragrance.
Hardscapes and Functionality
How about including a sundial, rockscapes, or a water feature in your garden? If you like the idea of sitting outdoors and entertaining friends and family, consider a patio, gazebo, or an outdoor kitchen where you can cook and entertain. You could also look at the range of garden furniture, garden lights, and other accessories that are available to make your garden more functional. If you enjoy quiet solitude, yoga, and meditation, consider creating a suitable nook, a quiet refuge from the outside world.
DIY or a Professional Job?
Once you have an idea of what you are looking for in a garden, decide if you can create it yourself. Otherwise, you'll need to hire professional landscape contractors. The benefit of using professionals is that they have the experience to work with your ideas and create a garden that functions the way you want. Once it is all set up and you have got your fabulous dream garden, it will need maintenance. You will have to consider if it is something you can do, or whether you'd prefer to get in professionals to keep that garden looking like new.
Don't forget that your decision will come with a price tag. When you draw up a projected budget, consider the initial cost and maintenance. Once that's taken care of, and you finally have your dream garden, it will be your pride and joy for years to come.