We love DIY projects. Our site is full of them. We especially love the type of DIY projects that can be made in a short time at little to no expenses. After all, DIY projects are a nice way to save some money without leaving your home decor update-less every now and then. You would be surprised at the kind of awesome things that can be achieved through crafting but you'll be even more surprised by all of the things that can be used as crafting materials and supplies. Usually we look for ideas that can be made of stuff that is probably already lying around your home but every now and then we come across awesome projects made of interesting materials such as acrylic sheets.
Acrylic sheets are not a very uncommon material when it comes to the build of home decor and furniture. In fact, a lot of premium stores offer plenty of designer furniture and decorations made of or with acrylic sheets. Of course, that means that their price has to pay for the designer's work so they are not at all affordable. However, you can make similar or even equal items on your own using acrylic sheets and a few other simple crafting supplies. Actually, we're just going to show you a few of the awesome projects that you can create using acrylic sheets.
1. West Elm Acrylic Shelf Knock Off
Ursula from Home Made By Carmona has found a way to re-create a rather expensive shelf design on her own using transparent acrylic sheets. This is a really simple and easy to re-create project. You can even apply some of these tricks to your regular shelves and give them a brand new look that will be good enough to trick all of your friends into thinking you've spent the big bucks at West Elm until you amaze them with the fact that it was all made by yourself.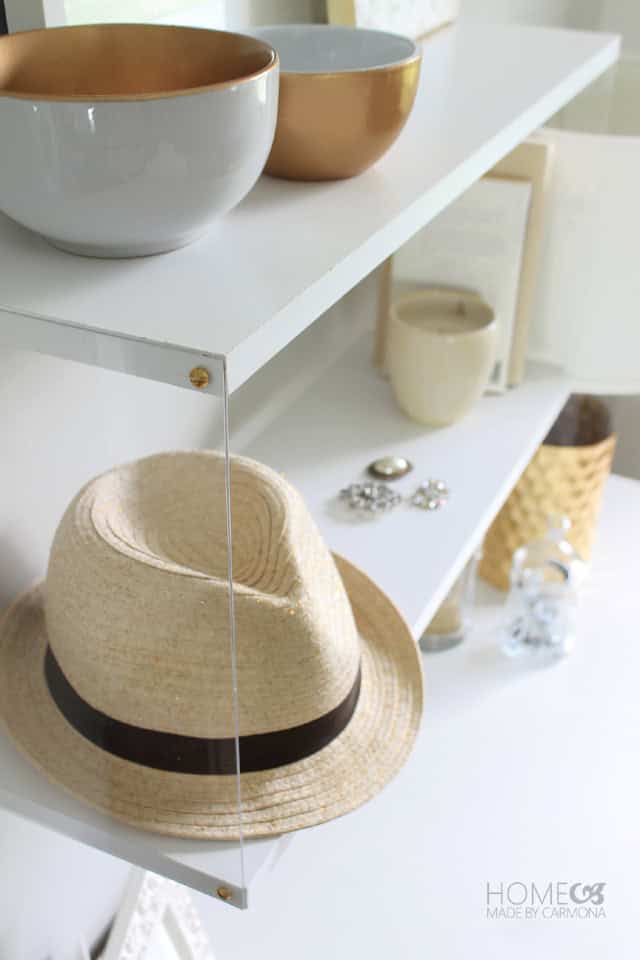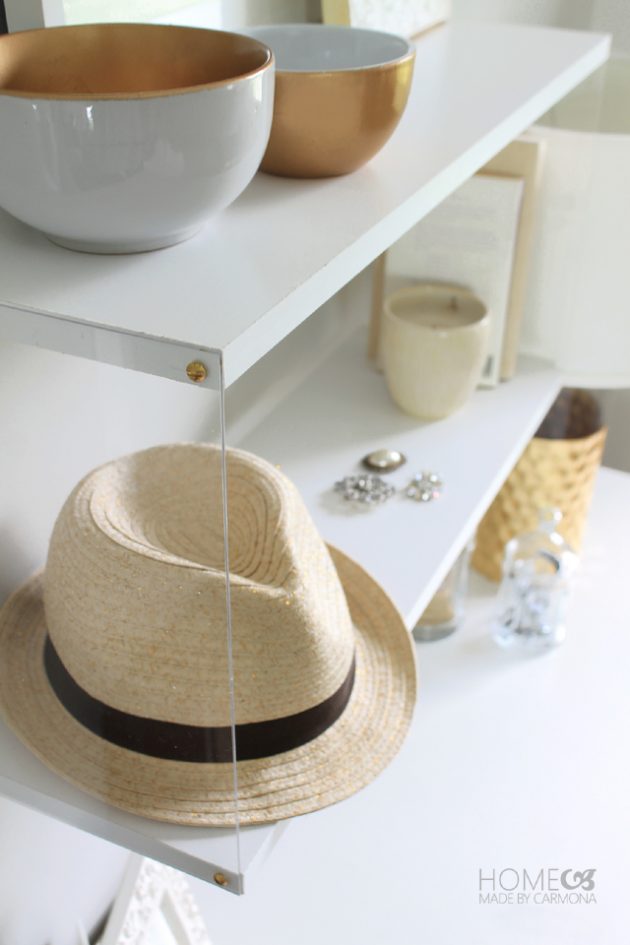 2. Tribal Art-Inspired Lantern
The Craftaholic Witch from Instructables has come up with a fantastic design of a DIY project using acrylic sheets. She has gone and built herself a tribal art-inspired lamp using a few simple materials coupled with acrylic sheets to give it that glam look as well as make sure the paper won't be set alight. This is an interesting project that anyone can do so make sure you give it a good look.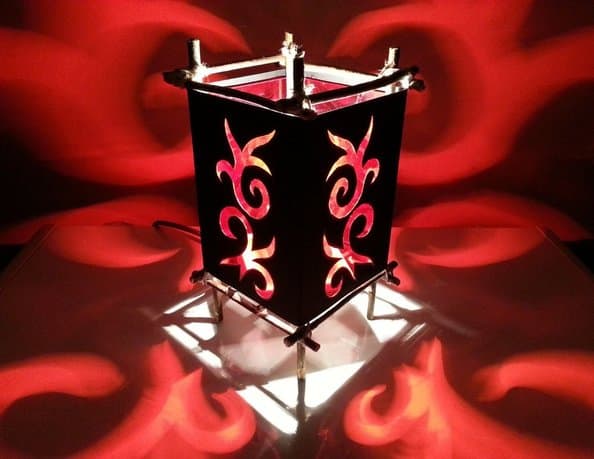 3. Wall-Mounted Calendar
Ever find yourself in dire need of a huge calendar on which you can write and re-write things that you have to do? Well then you better get a huge white acrylic sheet and roll your sleeves up. Mallory and Savannah from A Beautiful Mess are going to show you how you can hang a DIY acrylic calendar on the wall of your home office and boost your every-day organization.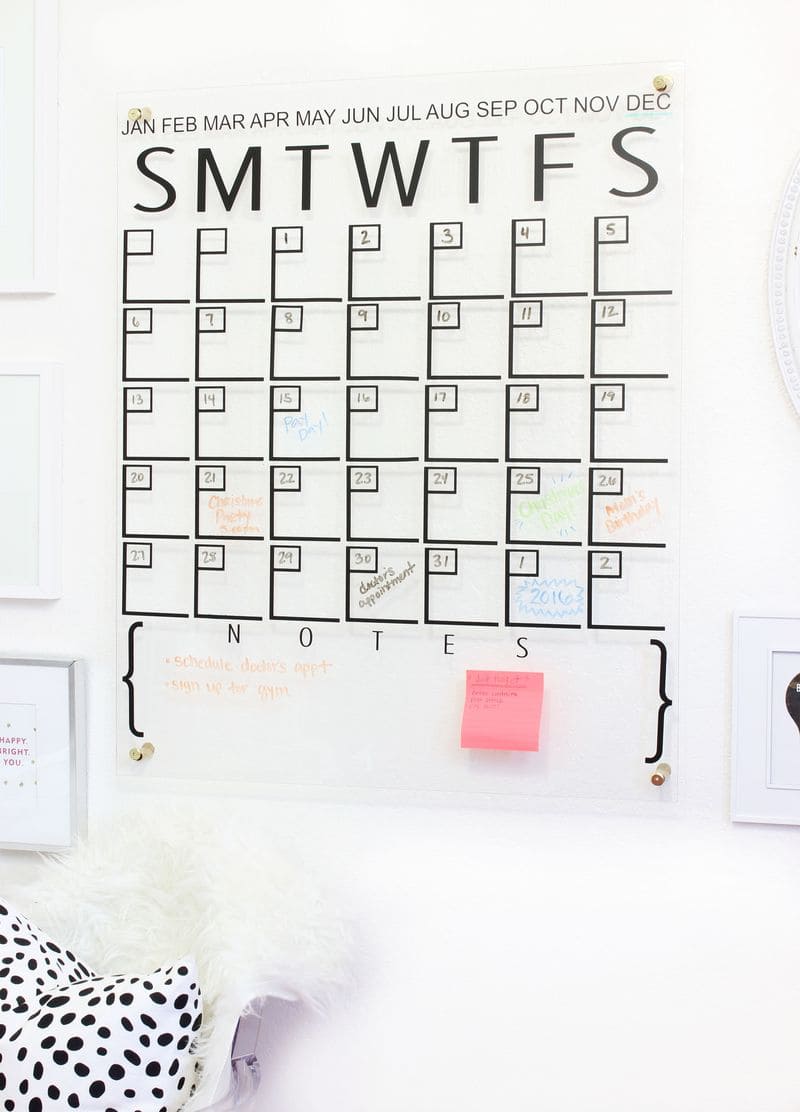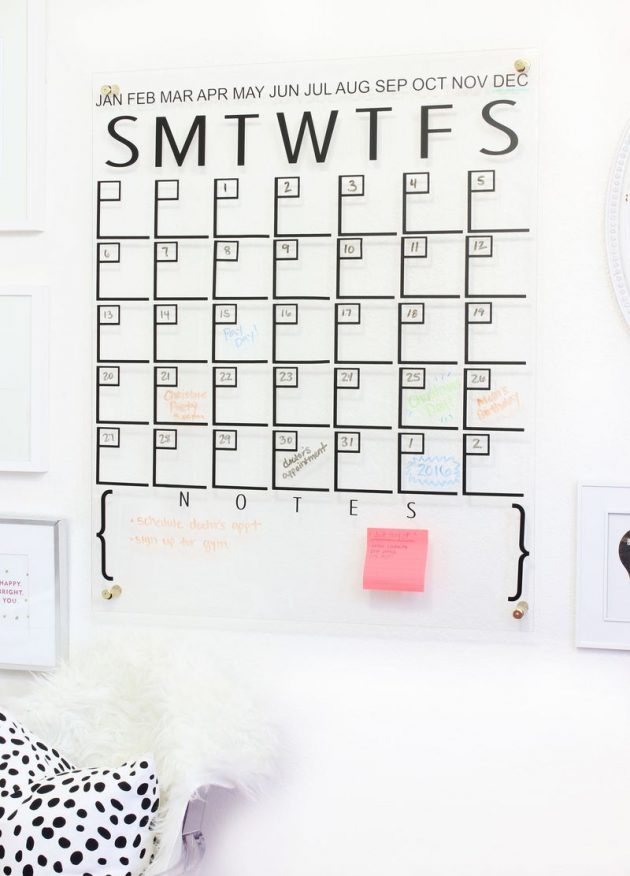 4. Acrylic Office Organization
While we are at the topic of organization, we've got another project for you. This time it is intended to help you stay focused at work and keep your desk clean of clutter. iHeart Organizing are going to show us a few neat tricks which you can use to create a slick modern clipboard and an elegant pen holder for your desk.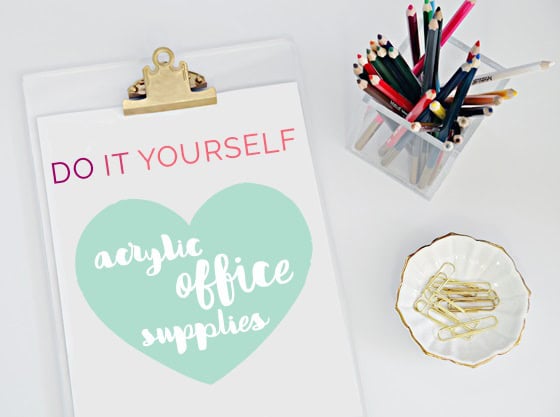 5. Modern Floating Photo Frame
Elsie Larson from A Beautiful Mess has presented an amazing way of framing your pictures in a very modern fashion. All you need is a large acrylic sheet upon which you will place the picture. Of course, the bigger the picture, the bigger the sheet will have to be but in the end, it is all worthwhile.