When you are looking to sell your home, one of the first things you will hear, and something you will hear often, is that you need to increase curb appeal. What this really means is that your home needs to look as good on the outside, as a buyer approaches the curb, as it looks inside.
Homes with better curb appeal get faster, more meaningful offers. They are more likely to get full asking prices, and buyers will often forgive other minor faults in the house if it looks good on the outside.
On the other hand, poor curb appeal gets buyers looking for reasons not to buy, and they start to look for and focus on all the imperfections in your home. Some of the smartest home improvements you will do will be the ones that increase curb appeal.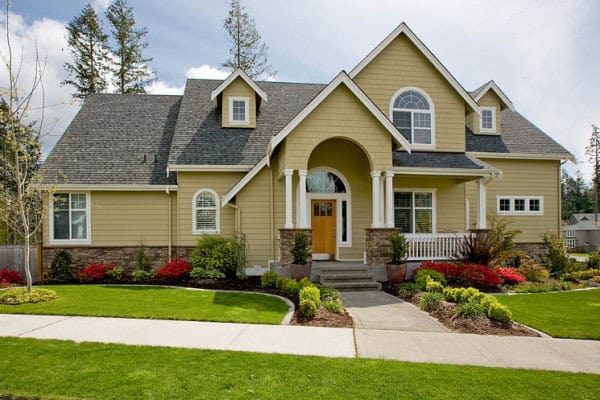 Improve Your Windows
Not only do your windows help your home be more energy efficient, but they are one of the first things a potential buyer sees when they pull up to your home. You can easily offset the cost of bay windows by the amount of curb appeal your home will gain.
You can also improve your existing windows by adding shutters, replacing frames, and replacing scratched and aging glass. And while it should go without saying, cleaning the windows you plan to keep, or better yet having them professionally cleaned can greatly increase your home's appeal.
Windows are like the eyes of your home, and you want them to be clear, appealing, and as beautiful as possible.
Spruce Up Your Lawn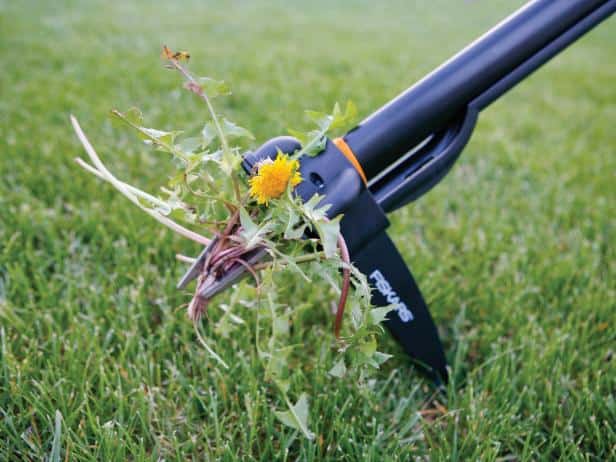 It's an easy thing to neglect. Keeping your yard weed free, fertilized, and watered all takes time, effort, and money. Repairing those bare patches also takes patience and an understanding of the right types of grass to use where.
Fortunately, there are programs that will tell you when to apply what type of herbicide, insecticide, and fertilizer to your lawn. If you are averse to using certain chemicals, there are even organic, earth-friendly programs that feature all-natural ingredients and additives.
If you struggle to keep up with your lawn, or just need help getting it in shape, consider hiring a professional. The truth is, it is probably not as expensive as you think it is, and the tradeoff in your home value with be worthwhile in the long run.
Plant Trees
One of the best ways to increase the curb appeal of your home is to add trees to the landscaping. Even if they are immature, the future homeowner can see that trees will add to the comfort and value of the home in the long run, especially if they are strategically planted to enhance the property, add privacy, and eventually add shade and comfort.
This is why it is also important in this case to consult with a professional who can help you determine the best placement, the best types of trees for your property, and help you plan for watering solutions.
The right trees can do a great deal for the curb appeal of your home and ensure that you get the price you are looking for.
Add Some Color
While a green lawn that is plush and well taken care of is great, adding some color makes it even more appealing. There are several ways to do this. One is to plant perennial flowers in flower beds around the house, especially the entrance.
The other is to use pots filled with flowers carefully placed throughout the landscaping and near the front door of your home. This gives the entrance more appeal and creates a welcoming path. Hanging baskets are also a great idea, raising the colors you chose up off the ground.
Do consider allergies when you are planting things like roses, lilacs, or other highly fragrant flowers that product a lot of pollen. For the purposes of curb appeal, these flowers are a great idea, but the new owner may remove them for any number of reasons. If they have concerns, let them know that the flowers are easily removed and replaced with something else they might find more attractive.
Paint or Siding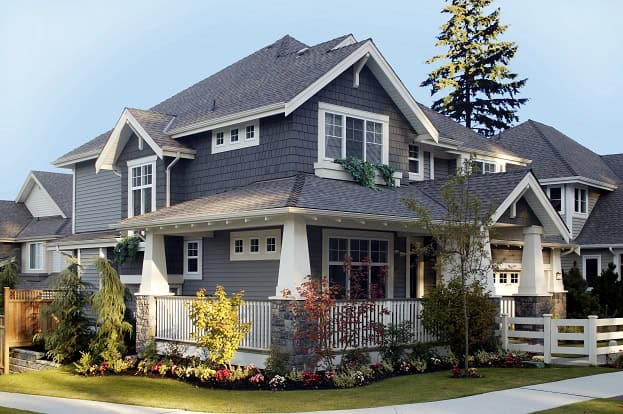 The most obvious curb appeal is paint or siding. This may be the most expensive of the things mentioned above. However, it does not have to be. You may simply need to touch up paint or clean siding.
The first step is to consult a professional. See if it is practical to power wash siding, repaint trim and add accents or if you need to repaint and put on new siding.
If you do, shop around. If the cost is not something you can afford, you may have to lower your price to give the buyer room in their budget for painting or residing. Whatever your decision, just keep in mind that the paint is a huge part of your home's appearance and its curb appeal.
When selling your home curb appeal is vital. Use these five ideas for renovations that increase curb appeal to get you started.