The modern times require a person to be completely occupied by his/her work balancing between a healthy social and professional life. This fast-paced life has ultimately led to a point that most of the people around us are becoming more and more distant from their families. Even if a person finds some time from the daily hustle, the extremely tough routine and the resulting tiredness does not allow the person to plan some special day with his/her family.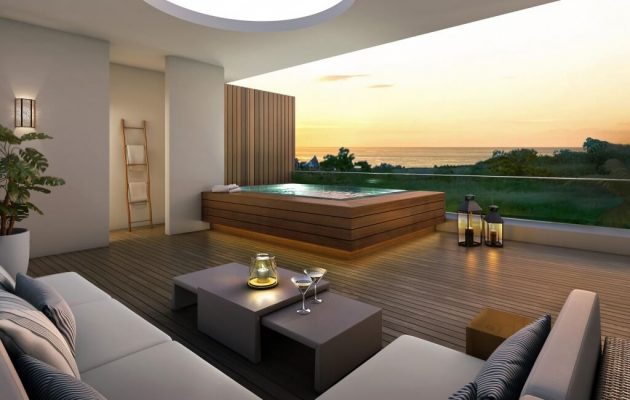 Apart from the casual weekend that every working person enjoys to his heart, the quality time spent with the family has its own relaxing and soothing impacts on the physical and mental health equally. Balancing a good social life with a proper domestic life is crucially important. Every person needs some sort of resetting or refueling after a hectic week.
The current situation regarding the pandemic and quarantine has eventually caused families to interact more as they are isolating themselves following the SOPs. In these times, what people need is a good and relaxing evening with the family with little to no preparations and planning required. Something casual, easy, and relaxing like a brunch, tea on the yard bench, or even a board game outside on a Sunday. Here we present the top 5 simplest ideas for luxurious patio furniture to spend quality time with your family.
Folding chairs with a small round table
For a cozy home with small outdoors, this simple and easy to install setup can be a good conversation place creating a warm and relaxing atmosphere for a memorable evening with your family. The slim chairs don't take up much space and are still quite comfortable for long cherish able nights.
Hanging lights
Hanging lights, placing candles, and arranging flowers on the patio or porch will create a relaxing and ambient environment for a complete and peaceful evening. Adding colors to the furniture by placing mats and cushions are also a good idea.
Hot tubs
Sometimes, all you need in life is to have the best two person hot tub there is, so you can enjoy it to the fullest for a quiet and relaxing evening while also feeling refreshed. You can make that best hot tub, even more enjoyable, by opting for poolside furniture that is chlorine, water and weatherproof. Having a lemonade fresh lemonade after a good hot bath has its charm.
L-shaped benches
These L shaped benches are quite good for a private space for a family gathering, providing an aesthetic structure as well. They can be easily adjusted in your patio or backyard. For easy setup, these L-shaped benches are often made from wicker which has the properties of being light, colorful, and airy. This not only ensures easy setup but is also more comfortable.
Wheeling your furniture
The implication of wheels to any kind of outdoor or patio furniture is a great idea. You can follow the shade or sunlight, depending upon the local weather, by just pushing the furniture around with quite a low effort. You can enjoy the perfect evening with your family and have a small meal whenever you feel like it. Pushing around furniture, being able to have a small and quick picnic without the hesitation of any sort of lengthy preparations and tedious work, with that much ease is something we all desire.
Taking a break from the daily grind and spending time with the family is something we all need to recover from the exhausting routine and replenish our strengths. These five exciting and easy ideas will surely help you have a peaceful time.