Whether you are decorating a space for the first time or have some experience with home décor, one of the biggest challenges can be how to conceal electrical systems and appliances, such as the outdoor air conditioner unit or a fuse box. One bulky indoor unit that can be difficult to hide is your home's hot water heater, especially when it rests in a small space. However, there are a few clever fixes you can use to draw the eye away from your water heater, and most of them will not break your home décor budget.
1.Hang Decorative Curtains
Hiding your water heater with a decorative curtain panel can take less than a day to accomplish and give you a wide variety of choices when it comes to curtain colors, lengths, and styles. It is important to buy curtains that will hang at floor length so it hides the unit completely. Measure the dimensions of your heater carefully so you can mount the ceiling brackets at least three inches away from the heater to prevent a fire hazard.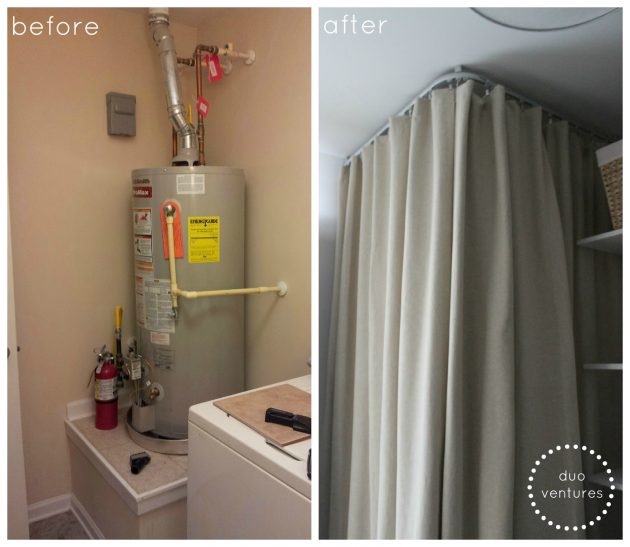 2.Use a Creative Divider
Space dividers are usually the go-to tool for people who are decorating a small space yet want to section off a portion of a room to make an additional, private area. Installing a bifold door is usually simple and does not require a lot of complicated hardware. If you want to give the illusion of additional space while concealing your water heater, consider installing a folding door with mirror panels. As with curtains, it is important that the door and the heater do not have any direct contact.
3.Build a Concealing Cabinet
If you enjoy repurposing old building materials, then you might want to create a concealing cabinet out of cast-off cabinetry materials. You can find used cabinets online or at local yard sales, which you can then break down and rebuild to create a cabinet that covers your water heater. Add handsome nickel pulls and stain the wood for added beauty and you won't have anything to worry about if you have one of these most durable water heaters that money can buy.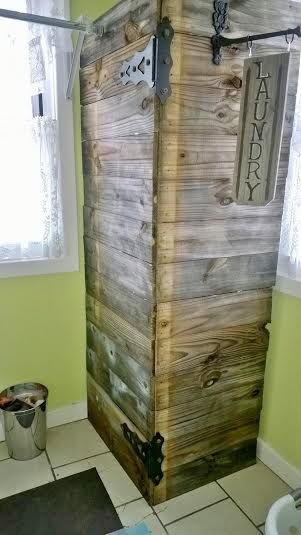 4.Install a Sliding Rustic Door
Rustic décor is all the rage these days, so installing a sliding wooden door can give your utility room a touch of rural whimsy while hiding your water heater at the same time. You will need to install some hardware in the room's ceiling, but this faux barn door can be decorated, painted, or stained in almost any way while giving easy access to the area if you see any signs you need a new water heater and it needs to be replaced.
5.Recycle That Wooden Fence
Wooden fence slats can make an amusing and whimsical cover for your home's water heater. You can leave the wood as is or stain it in any color to match your home's décor. You can attach the slats to the wall with hardware and allow one end to swing free, or you can create a stand-up model that can be easily moved if you need to access the water heater.
Concealing your home's water heater can be challenging, especially when you are working with a small space. However, with a bit of creative thinking and some inexpensive materials, you can hide it from sight and enhance your space's décor style.