Gone are the days when only the rich and luxurious homeowners could set up their own home theater. Thanks to advancements in technology, systems, and equipment, even regular homeowners and average wage earners can afford to have this fantastic entertainment area in their living space. Now's the best time to put this dream project into reality.
If your family loves spending movie nights together, it validates the reason more, that having your own home theater can be an excellent investment. Expect to have more family bonding sessions and invite friends and guests over to enjoy watching your favorite movie together.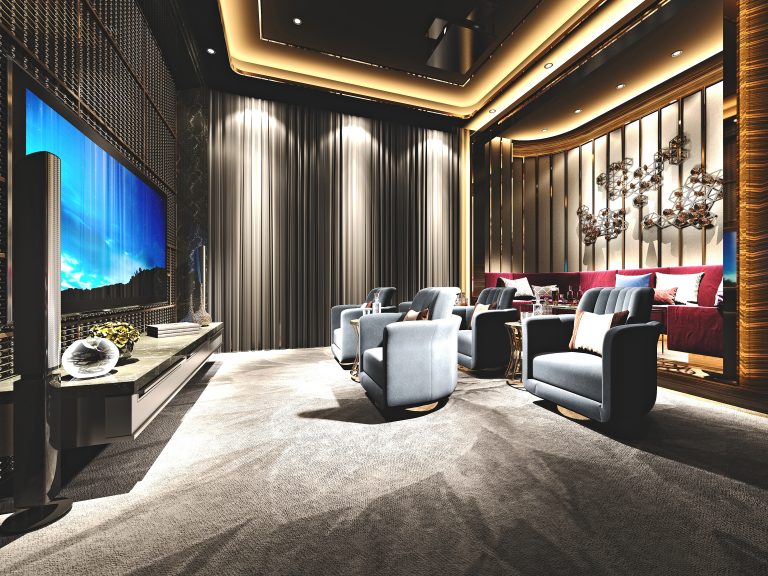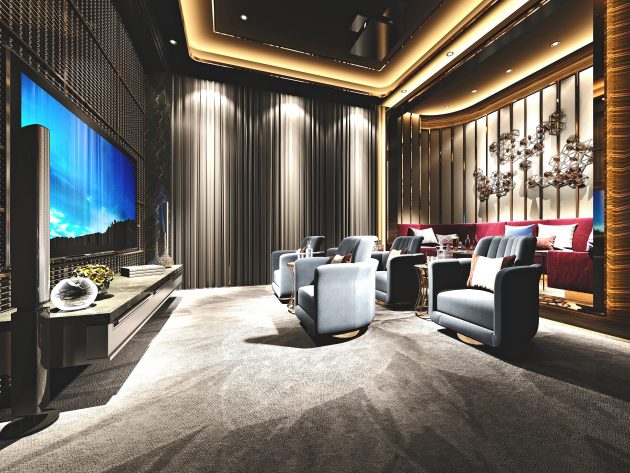 The key is to choose the best tools for your home theater set-up, here are some of the basic equipment that you need to prepare to have an awesome experience:
1. Sound System
Home theaters are primarily defined by their sound systems, just as much as their screens. When you think about it, many people prefer going to the cinemas mainly because they want to have solid and clear sounds of the movie. A surround sound system is the best choice because it contributes to the overall cinematic experience. Depending on preferences, some even feel that a theater's sound system is more vital than the visual screens.
Stereo speakers that come with most TVs are nothing special, and for a home theater, they might not suffice. A multi-channel sound system that uses different cable variations is essential here. Having multiple sources of sound is crucial for a good theater experience.
Adding more speakers is the best way to get the best quality sound for your movies. As with any other aspect of the home theater world, sound systems offer endless possibilities. Technology advancements have made it possible to purchase high-end audio equipment which is reasonably priced. It can be confusing when buying speakers because there are so many options. However, the key is to set a criterion of considerations when selecting the best audio system.
2. Screen
You can choose a projector or a large-screen TV as a monitor for your home theater. Both have their own benefits. It's essential to think about the size and layout of the room where it will be placed and how much time you plan on spending there.
If you want a giant screen, you'll need a projector. Most home theater projectors usually have a maximum screen size of about 100 inches. However, you can get a bigger size, but you need to inquire about the appropriate location and ceiling requirements.
Large flat-screen TVs are ideal for living room theaters. With a TV, you are more likely to watch while the lights are on than with a projector or screen setup. Moreover, you don't have to install a new outlet on the ceiling to plug it in.
The best way to display flat-panel TVs is to hang them from the wall like theater screens. This is more aesthetically beautiful, and it elevates the overall vibe of your home theater.
A good mount should support the weight of your TV for safety, or else it might weaken and damage it.
3. Lighting Fixture
The importance of home lighting in architectural design can't be overstated, and the same concept applies even to your home theater. To create a movie theater atmosphere, proper lighting is critical. You can install recessed ceiling lightings and sidewall lamps. Before purchasing the light fixtures, make your home theater layout and see what fits where. Wire the light fixtures according to the design.
Also, go for fixtures that come with the dimmer feature so you can adjust and control them when needed. This is beneficial most especially when you're using a projector. Another detail you need to pay attention to is the lighting for the seats. If you're planning to create a stadium-style seating plan, it's best to install lighting on the steps.
4. Theater Seating Furniture
Authentic theater seating is the way to go if you want the natural feel of a home theater. Check out some options for this kind of seat, and invest in a couple of rows to accommodate enough people. Depending on your home theater size and footage, you can determine how many seats are enough and where to place them. An elevated platform can improve the viewing of the back row.
Other than home theater seating, there are other alternatives suitable for your theater. This includes different types of home chairs, couches, beanbags, or lazy chairs. These kinds of seating furniture are also comfortable and capable of enhancing your theater experience. Footrests and cup holders are available for a little extra budget, but choosing the right spot ensures that you always have a comfortable view.
Conclusion
Turning your dream home theater to reality can be made possible by applying the pointers enclosed in this article. You'll make the most of your home theater experience by investing in appropriate and high-quality tools and equipment. Get ready to invite friends and families over and create new and fun movie night memories together.