It's true that a brand-new home isn't everyone's cup of tea, but should you really be so quick to write one off?
Having struggled to filter between fact and fiction when I was looking for my new home, here are four of the most common new-build myths that were busted on my search.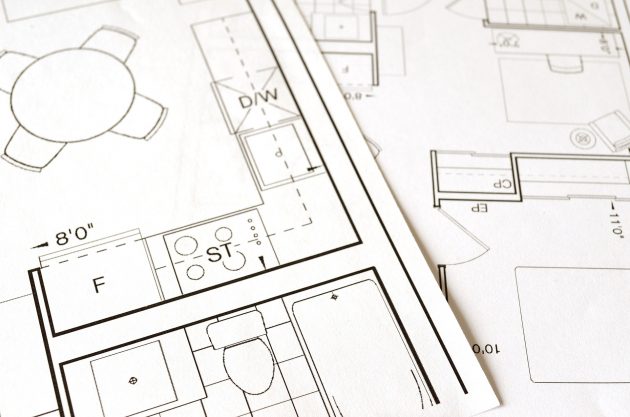 Myth 1: New homes are too small.
On average, older homes do seem to have more indoor and outdoor space than the typical new-build. However, the scale of the difference depends on the type of home, and its location.
Compact living is also not necessarily a bad thing. Their smaller proportions make new homes a very attractive choice for first-time buyers and downsizers, and also forces you to declutter during the move.
You will also find that in return for having slightly smaller dimensions, every square foot is packed with convenience, like modern kitchen appliances, better boilers and energy-efficient insulation. New-builds are typically NHBC 10-year guaranteed, so you won't have to worry about dealing with any expensive DIY or maintenance in the same way you would in an older home.
So, while a new-build may be small, there's nothing to say it will be too small.
TIP: If you're not convinced, speak to an expert to help you compare the price-per-square-foot between new-builds and older property. We contacted a local firm, Hunters estate agents in Burgess Hill, who were more than happy to help.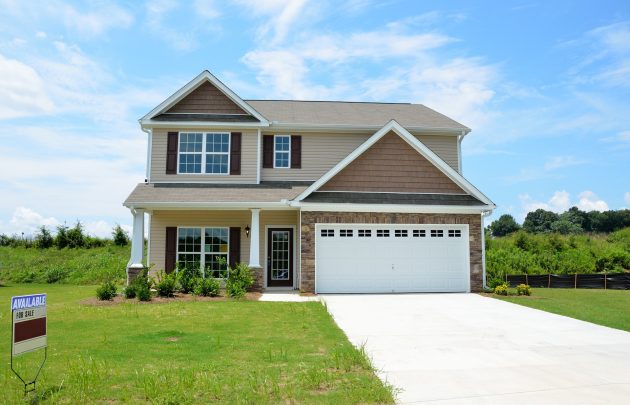 Myth: You can have everything just the way you like it.
There's this idea that a new home will be decorated exactly as you choose, without the tastes of former occupants infringing on your style.
In reality, we found ourselves choosing our fixtures and finishes from a limited catalogue provided by the developer. Despite knowing that their chosen flooring manufacturer has over 20 shades of tiles, we were only offered the option of six (or faced a premium to expand the selection).
If you do manage to convince your builder to let you install something off-catalogue, the costs and inconvenience of doing so will fall squarely on your shoulders, and you may find yourself up against delays or compromises as a consequence.
In short, whether you buy an older home or a brand-new property, there will always be design choices beyond your control.
TIP: Showhomes are always completed to the highest specifications, and will be furnished by specialist designers who use every trick in the book to make the house look more appealing.
Myth: New developments are well-planned and well-kept
This is not entirely untrue. A new-build development will have gone through strenuous planning and approval process from expert architects, city planners and the local council, and the finished product should be an appealing and functional place to live. However, don't be misled into thinking that you'll be moving into a fully-functional site.
When choosing your plot, think carefully about its proximity to the main access road, and how long the area is likely to be a construction site. If you jump into one of the first plots released on a development of 300 homes, you could be facing several years of work going on around you, affecting the scenery, noise and traffic near your home.
You may also experience problems with your utilities while nearby homes are completed, and struggle with services such as internet connection and post until the development is more established.
TIP: Even if the neighbourhood is a work-in-progress, your home shouldn't be. Any imperfections (called snags) should be fixed by the builder within the first two years, so be sure to complete a snagging list as soon as possible – preferably before you even exchange contracts.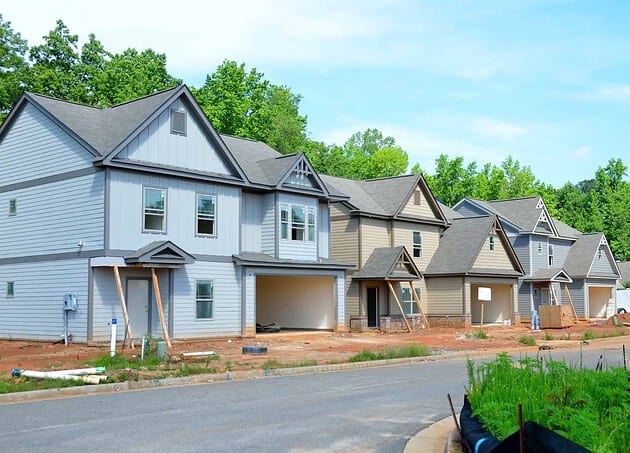 Myth: You won't get a good deal.
Yes, there is a premium to pay for moving into a fresh new home. Housing development is a business after all, and besides making a profit, builders aren't going to jeopardise their reputation by agreeing wildly different prices to buyers of similar homes.
That said, a bit of savviness can go a long way. Once the initial buzz of a new development dies down, sales can start to lull too. Sales teams will still be under pressure to meet their targets (particularly in June and December), so plan your purchase accordingly. You'll also look like a better prospect to them if you're a cash buyer or don't have a chain.
After you find your price, look for any extras they can throw into the deal. Common incentives include paying the stamp duty for you, or including upgraded flooring or appliances. Work out what represents the best deal for you, and ask the builder how they can accommodate it.
TIP: If you're buying off-plan, try to get the builder to agree a "long stop" completion date. This means that if the completion of your home is delayed, they will have to pay you compensation for the trouble. For more negotiation tips, take a look at this article from TV's Phil Spencer.