Gone are the days when smart home technology was reserved for the wealthy. In fact, smart home devices — think smart speakers, smart locks, video doorbells, and even smart window coverings — continue to be more accessible and affordable than ever before.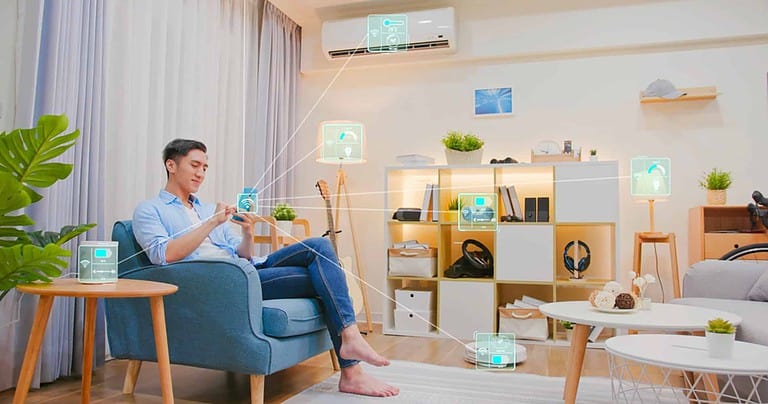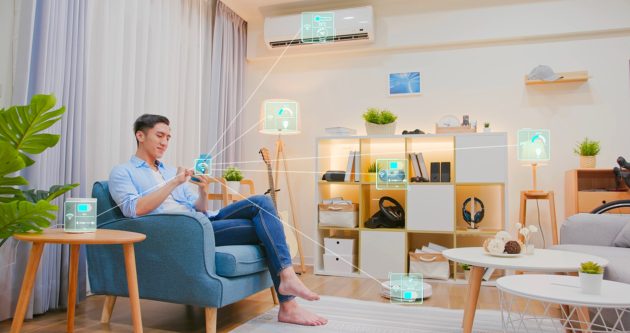 Best of all, it's easy to incorporate smart home technology into your everyday life to help make things easier — and a lot more enjoyable. More and more people keep discovering the joy and ease of going "smart." In fact, the number of active smart households could reach 85 million users by 2026, according to Statista.
If you've been wondering how to make your home "smarter," here are a few ways you can upgrade your home with innovative technology.
Smart Homekit Hub
Essentially, a smart home has the right technology in place that can be controlled remotely with a smartphone or a computer. From lighting to heating to appliances, a smart home offers convenience with the touch of a button or a voice command. Americans are expected to drop more than $170 billion on smart home services and products by 2025.
But to begin, you'll likely need a home kit hub to help control all your innovative technology. These hubs connect your smart devices all in one place. From this simple platform, you can use voice commands to ask your hub for the day's weather or to play your favorite song. When you combine a hub with other smart technology, you can do everything from dimming the lights to preheating the oven with the sound of your voice.
Smart Home Security
A secure home is a safe home, and that means you'll want to level up your safety with a smart home security system. In fact, smart home security could net you reduced home insurance premiums, so be sure to study your policy to see how much you can save.
Investing in a home security system makes sense whether you are cozy at home or far away. Never wonder whether you locked the front door or worry if your child will remember their key. The best home security locks offer the ability to use a key, smartphone, or your finger for super simple unlocking.
Pro tip: A smart lock doesn't need to be bulky and unattractive. Instead, look for smart locks with a smaller profile.
Smart Appliances
You'll never forget to pick up another item at the grocery store ever again — at least if you own a smart refrigerator. Indeed, it's easy to account for the contents of your fridge when you click a button and gain instant viewing access inside. Of course, that's not the only handy smart appliance available on the market.
Turn on your oven so it's ready when you are or set a timer and never suffer through another scorched meal again. Get cooking notifications sent to your smartphone or use voice commands to guide your home appliances from any room in your house. You can do it all if you have smart appliances.
The Bottom Line
The core of a smart home is enhancement, and consumers are fast noticing the advantages, especially when it comes to keeping their houses safe and secure. Consider these aforementioned options and how they could potentially benefit and improve your life. Whether hardwired or wireless, a smart home provides options, and smart home security offers greater peace of mind and convenient protection. Don't get left behind.