Civil engineering is one of those things that we're all vaguely aware of, but if it went away, everything would come crashing down. Civil engineers are involved in ensuring that all of the roads, highways and trails that people use to explore this beautiful country of ours are kept in perfect working condition.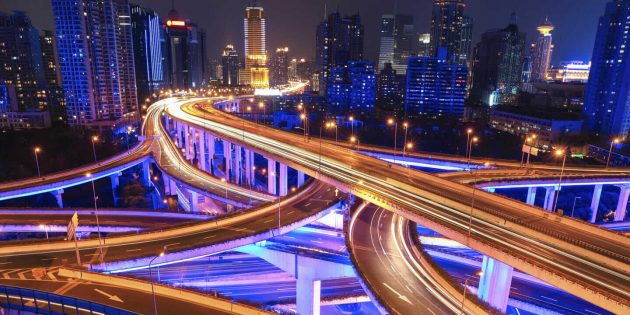 Working as a civil engineer provides the very rare combination of being able to maintain a quiet and peaceful existence, while also being involved in helping a large number of people. Without civil engineers, our cities, towns, and other residential areas would be lacking so much of the beautiful spark that give them their defining characteristics. Here are some of the other reasons to consider a degree in civil engineering.
A Flexible Industry
One of the biggest selling points regarding the civil engineering industry is the number of doors that it opens up for workers. It doesn't matter exactly which role you fulfilled in your previous position, the skills and knowledge you develop in civil engineering are easily transferrable and will only make you seem more attractive to future employers.
Not only this, but the work of a civil engineering worker within the same firm can vary much more from one day to the next than many people realize. For example, a civil engineer might spend a number of months working on the design of oil rigs, before they then move to another part of the business that deals with soil testing and waste disposal monitoring.
Job Stability
In these uncertain times, it is understandable that one of the more important considerations for any person looking for a job today is whether they can expect to hold on to it. A job that could just as easily vanish in a month or two isn't much help to someone who is looking to make some lasting and long-term changes in their business.
A business with high job security means that you are unlikely to find yourself unexpectedly without work. Civil engineers have a wide repository of skills and knowledge from which they can draw. When it comes to finding new career, civil engineers have plenty of very useful skills from which to choose that are always in demand.
A Valuable Degree
A civil engineer has twice as much security as the rest of us. First of all, they are lucky enough to be in an industry that is in constant demand. Secondly, they can more or less choose when they leave their job for another. If you are looking for that kind of flexibility and choice, an MTU Master's degree in Civil Engineering might be the answer.
A civil engineering degree isn't just the first step into a career in the field. In fact, it can ultimately open up numerous doors for you in a much more diverse array of industries than you might think. Now that it is possible to study for a degree from a leading university without having to spend an enormous amount of money, there's no reason not to pursue your dream!