As time goes by we are at the middle of the summer and it's time to start thinking about backyard extras. The outdoor showers are a very good solutions for the heat of the summer season. They can be put in the side of your pool or garden. They are very simple and easy to set and you can do it by yourself. You can trick it out with all the extras or construct one with just the basics.
There are plenty of outdoor shower designs from country inspired to luxury showers. But all of them are made of metal and stainless steel or of wood. You can make outdoor showers free-standing or installed on the exterior of your house or the interior of the backyard fence or wall. Some of them are provided with dishes for soaps and others are so light to move from one place to another.
Every outdoor shower needs a modicum of privacy. An interesting shower curtain is the one of the solutions. Opt for one that's made to weather the outdoor elements and is mildew resistant. While you're at it, you have to keep in mind that outdoor showers will require a well water filter to help keep your water clean and fresh while also lowering maintenance hassles and costs. For the flooring pick a water resistant material that's easy to keep clean. Here you have some creative examples how to make a fabulous outdoor shower that will fit in your backyard design.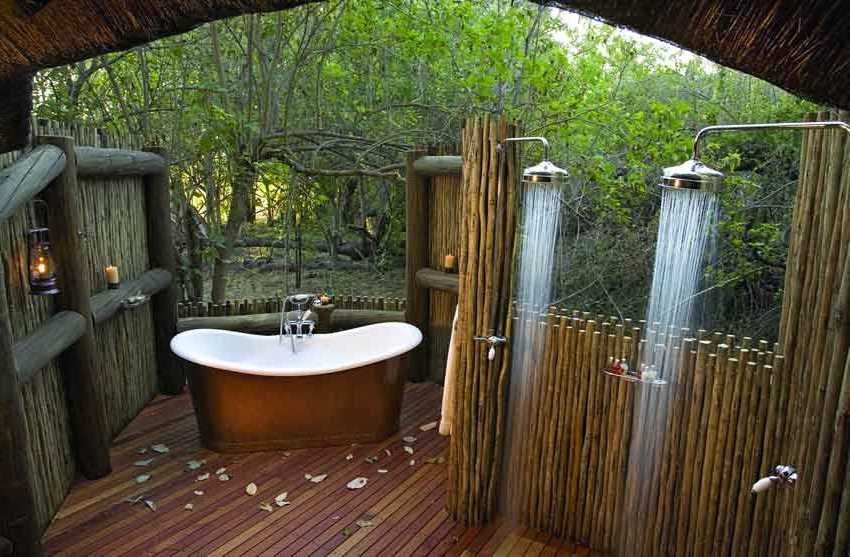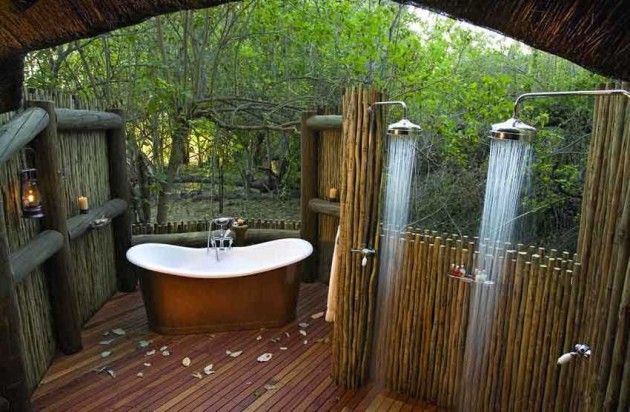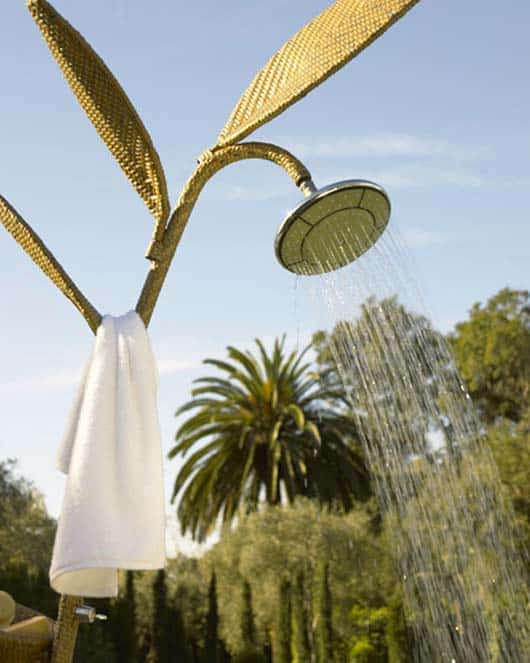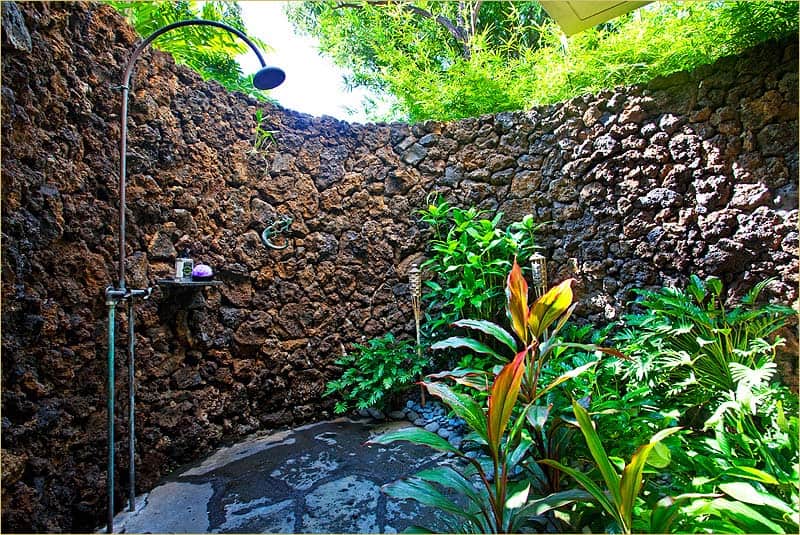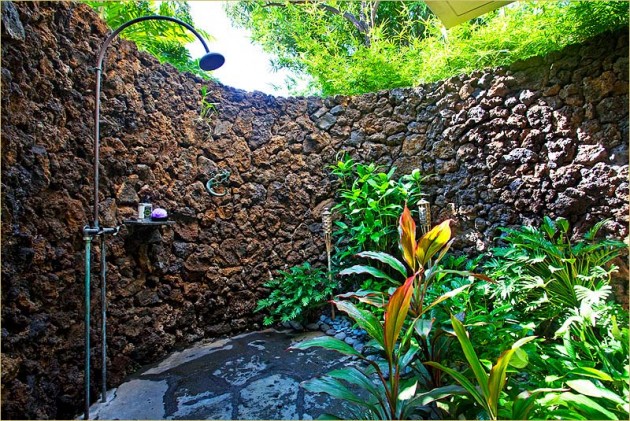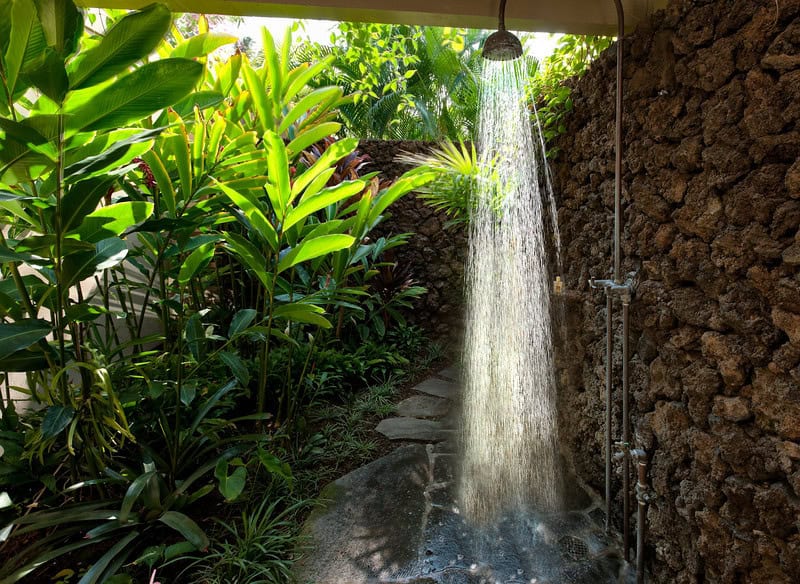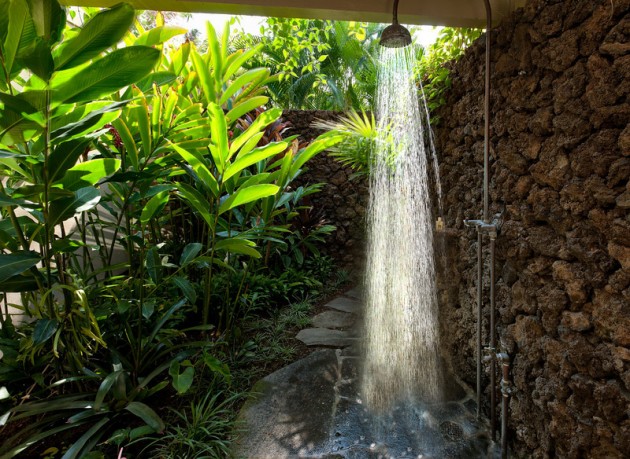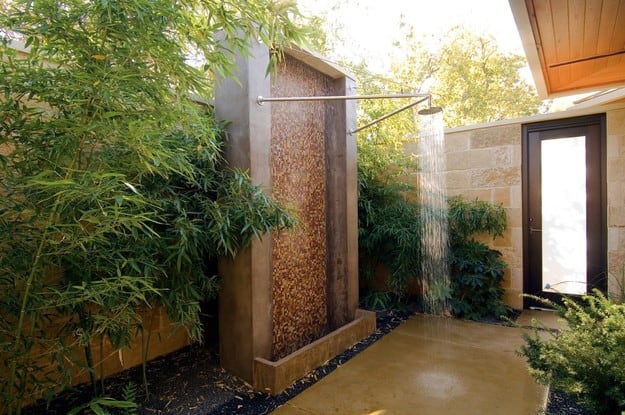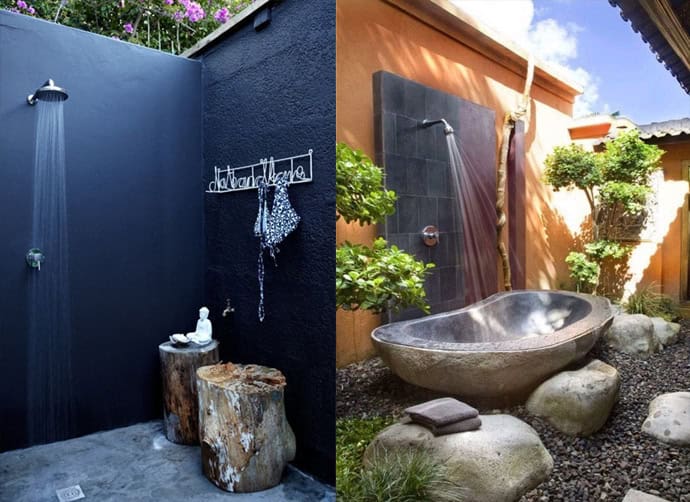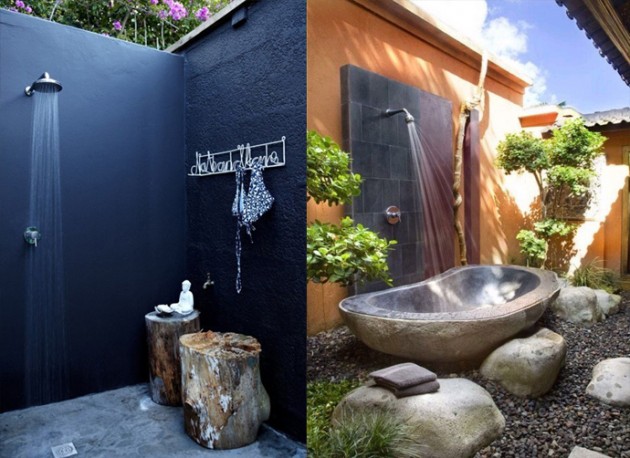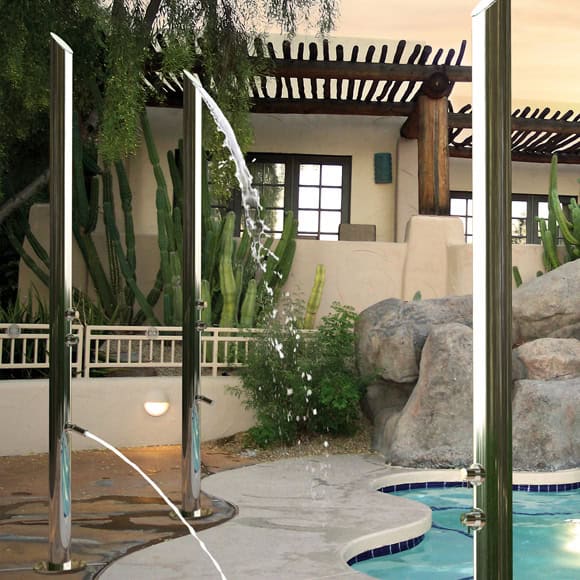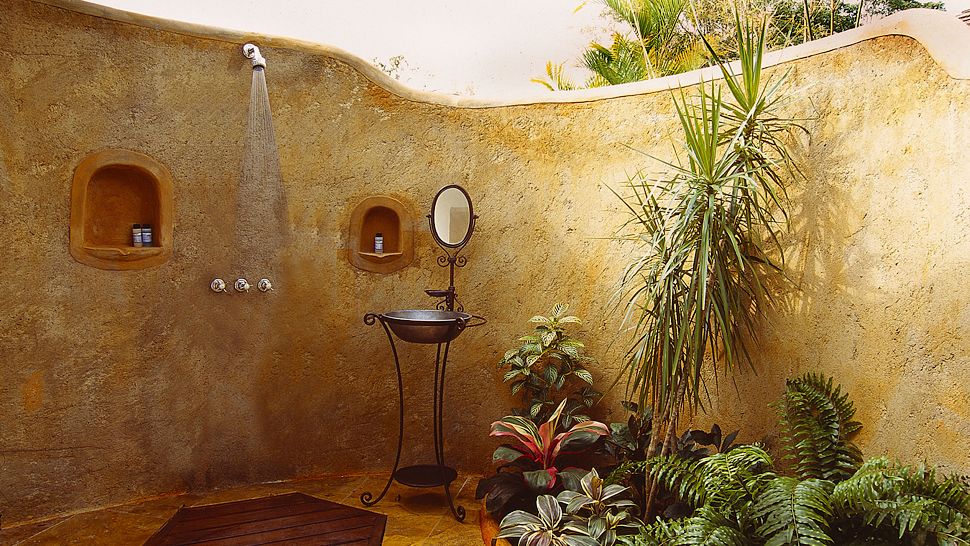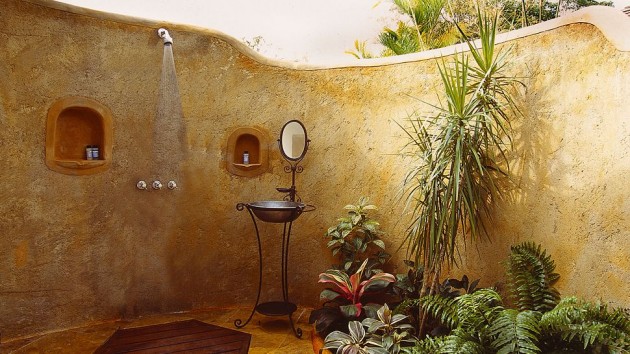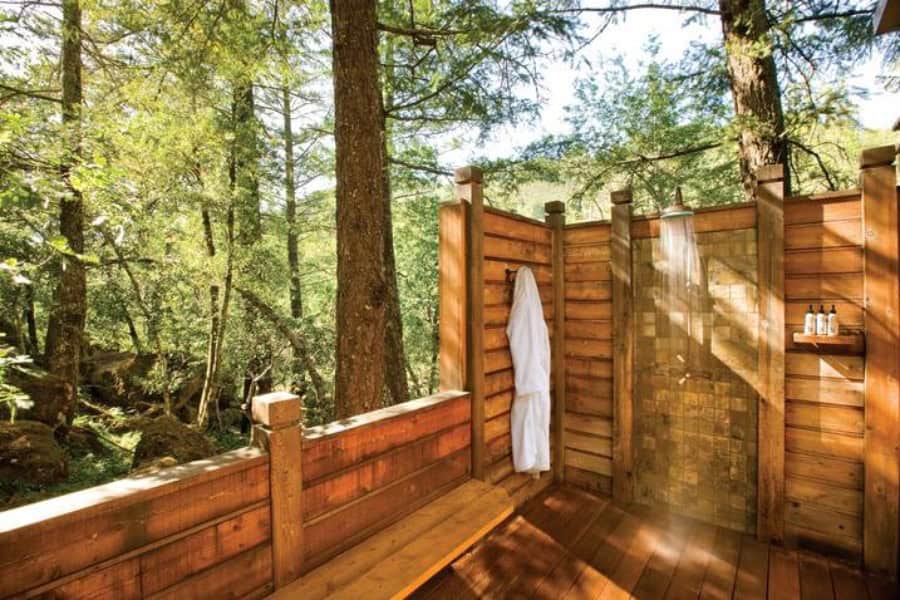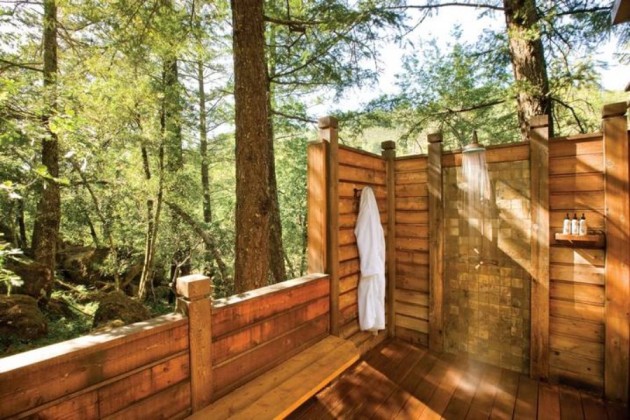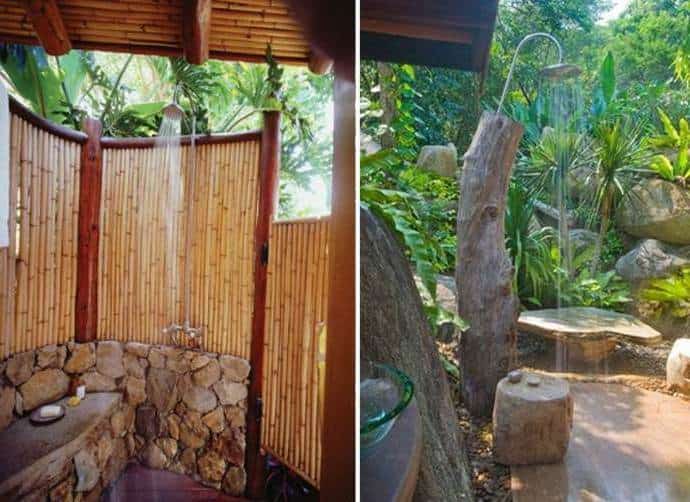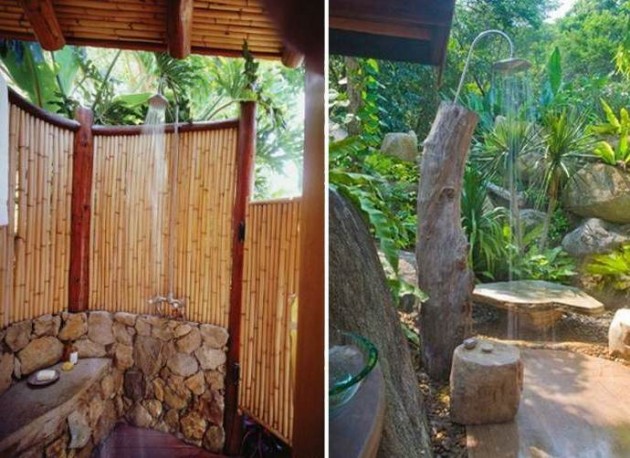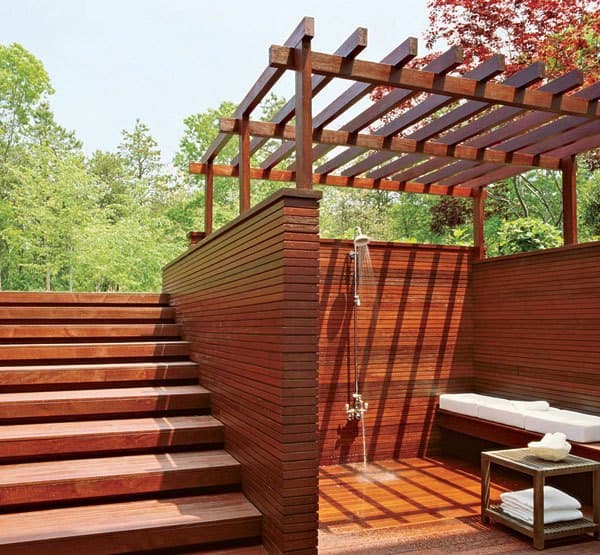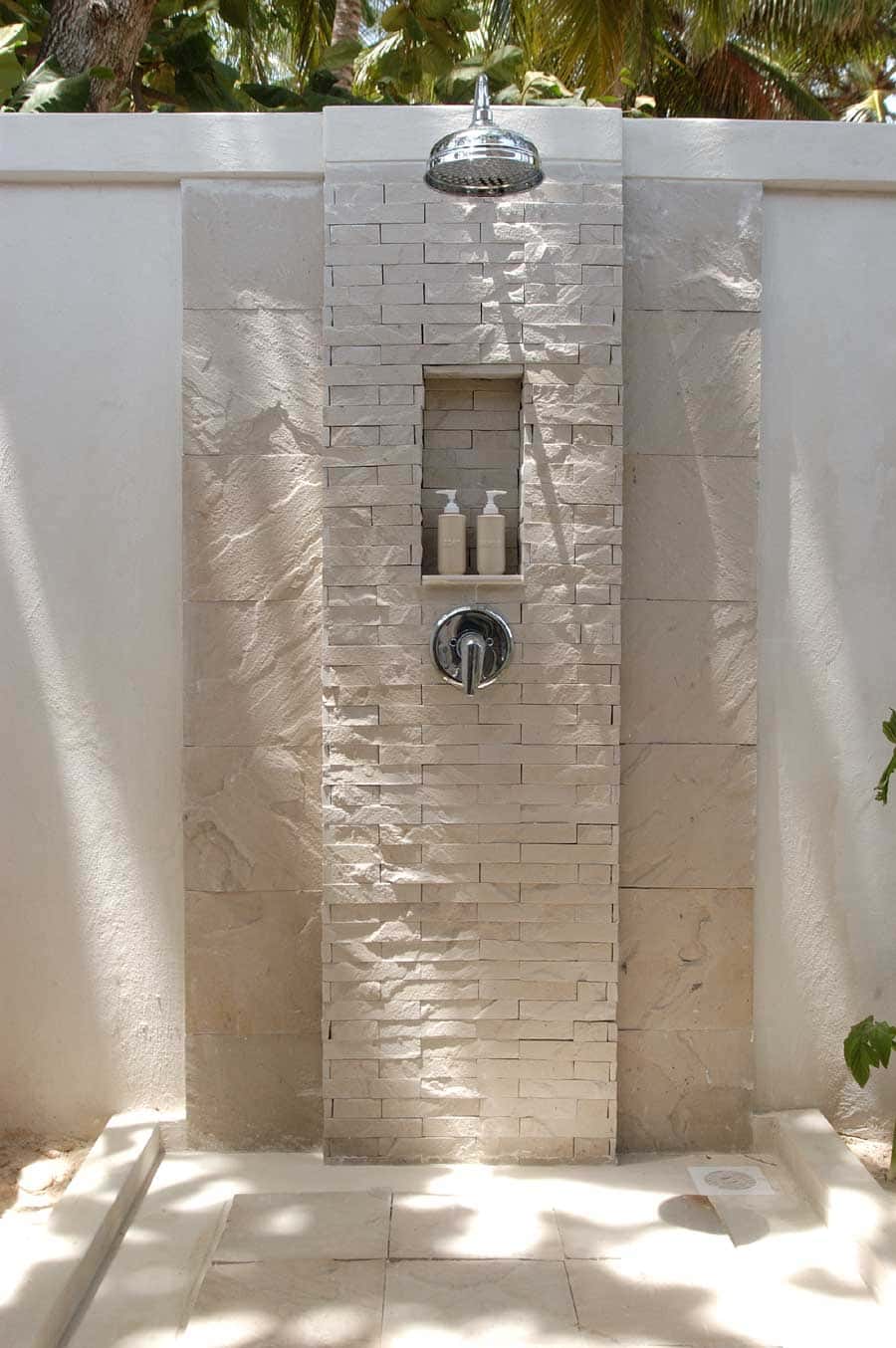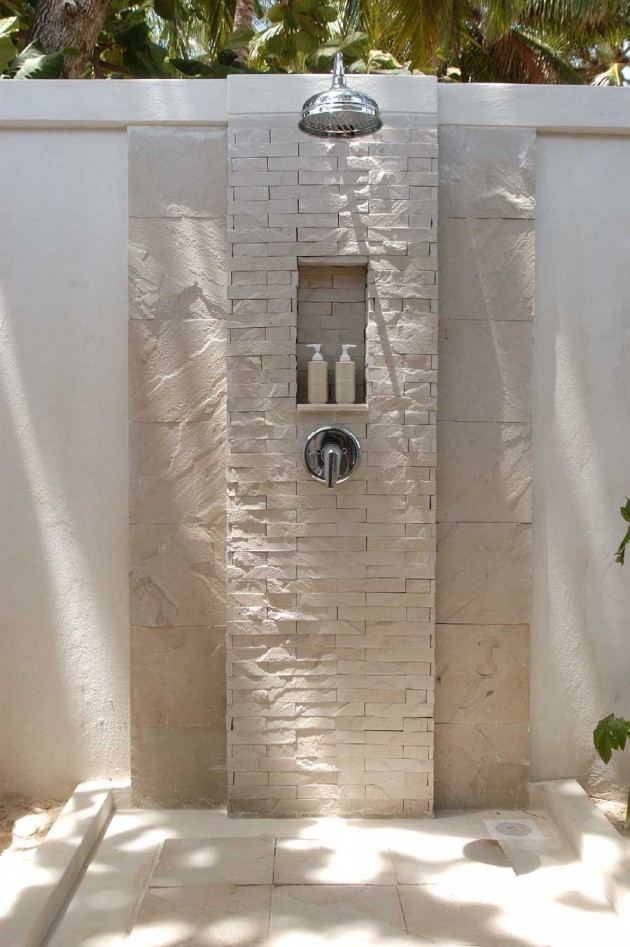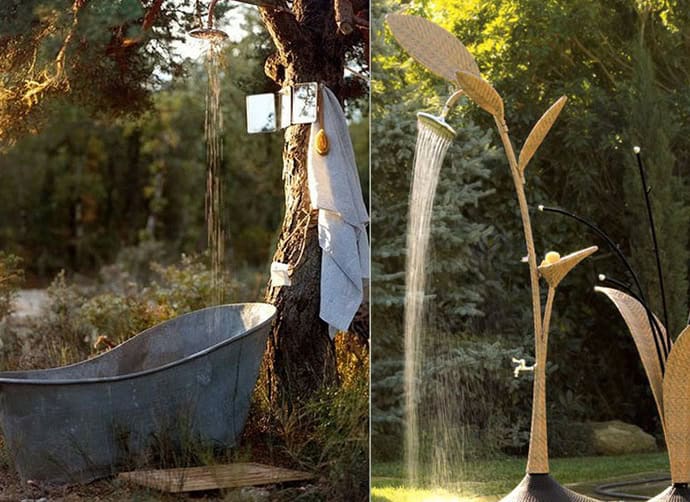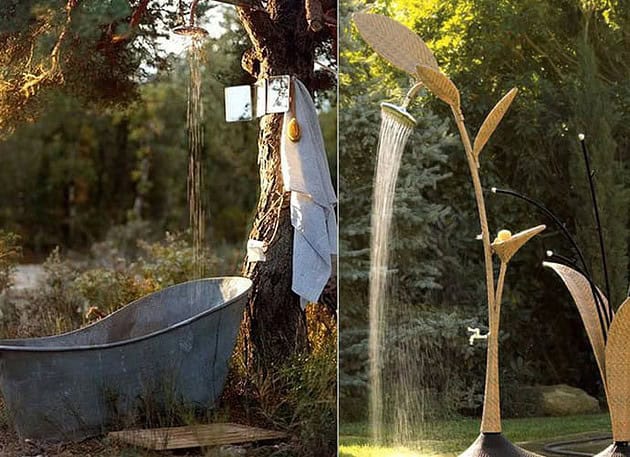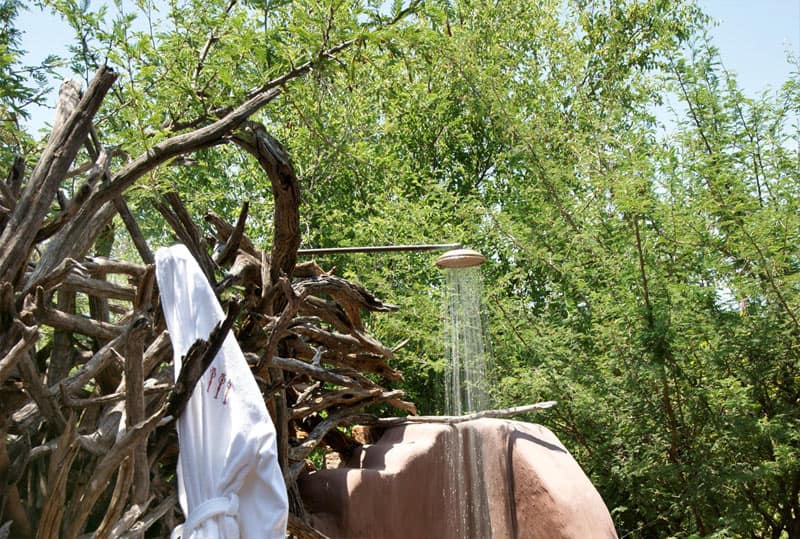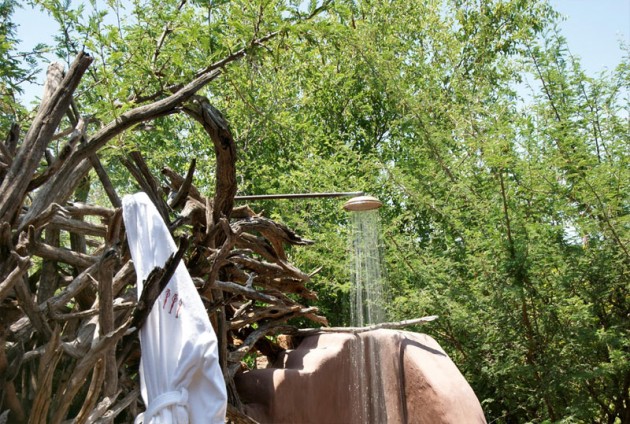 Source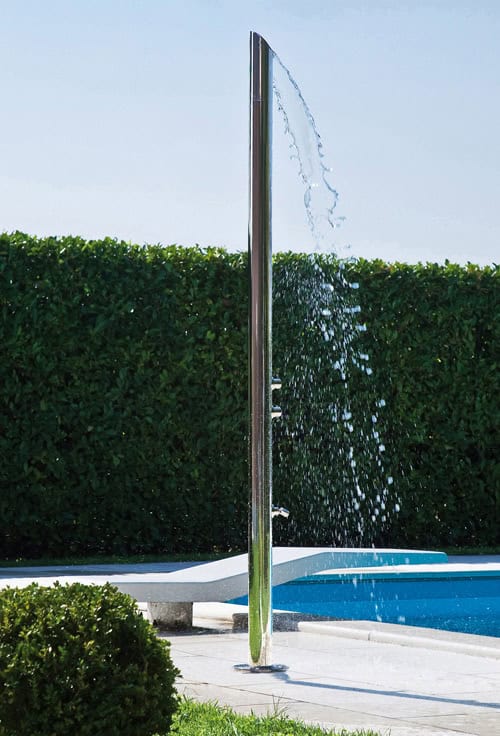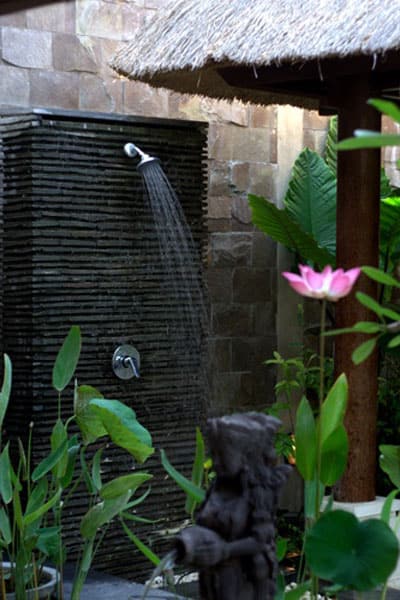 Source