The bedroom is a place for rest and relaxation, and its function successfully is completed if it has room for a bed, bedside table and properly lighting. However, there are ways to make a small room visually larger. Put a mirror on the wall or closet – if the mirror extends from floor to ceiling and is set on the surface of an entire wall, it will visually double the size of the bedroom. Allow natural light to enter – it will allow the bedroom daytime look spacious and more comfortable. In the small bedrooms often the headboard of the bed is next to a window. Choose a headboard that will not block the light, as for example the one with the metal frame.
On the wall next to the headboard set some shelves. Shelves with books or decorative items will make small spaces more interesting and will bring liveliness in it. Enter an interesting motif – it is enough for a small space only one interesting motif that will be present on the wallpaper or carpet, to make lively and interesting atmosphere. So, if you have small bedroom don't worry, the small bedroom can be also beautiful!
Check this 23 small bedroom designs and find the proper one for you bedroom.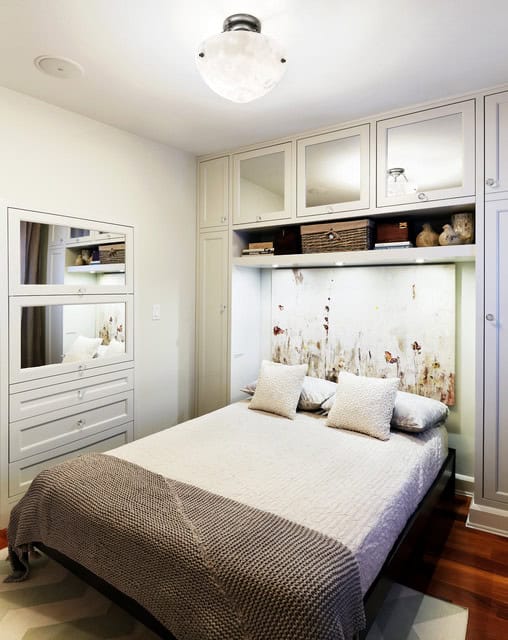 Source www.sealydesigninc.com