Why don't you make your old, boring clock to look like the best piece of art. Here are some cool ideas of how to make interesting clocks. Hurry up the clock is ticking…
1. Make a clock out of your family pictures.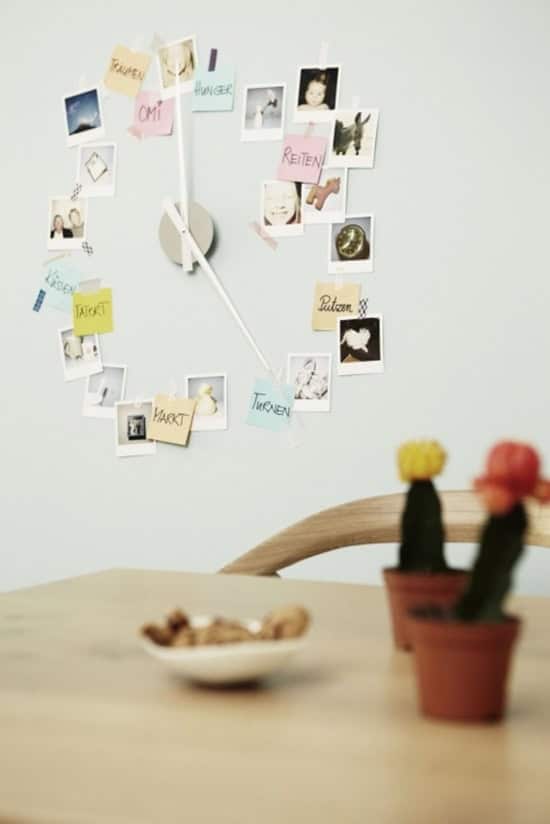 2. All you need is wooden sticks.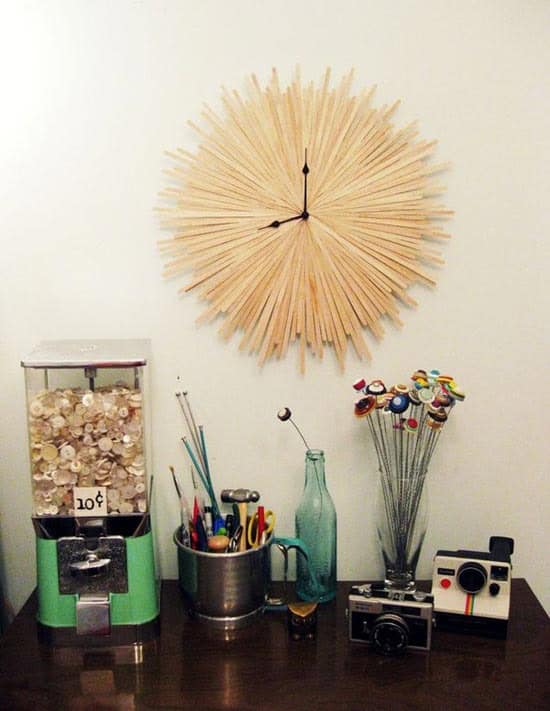 3. Reuse your old magazines and make a colorful clock.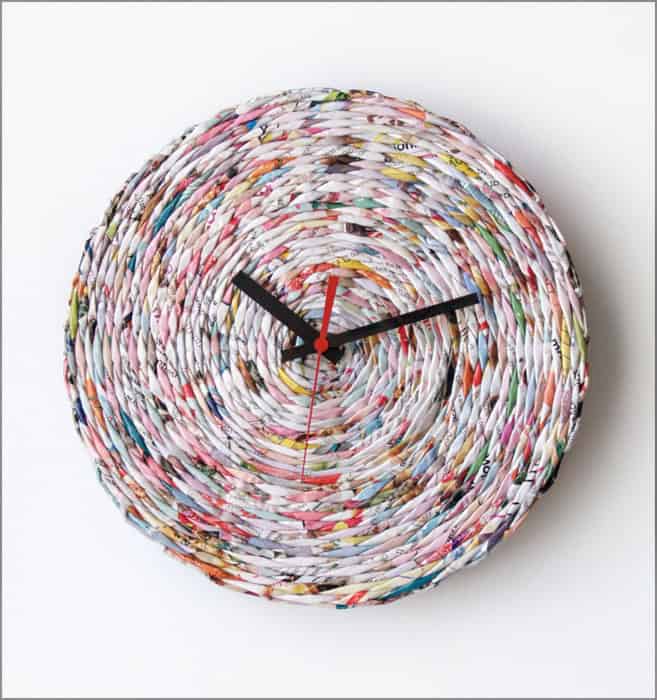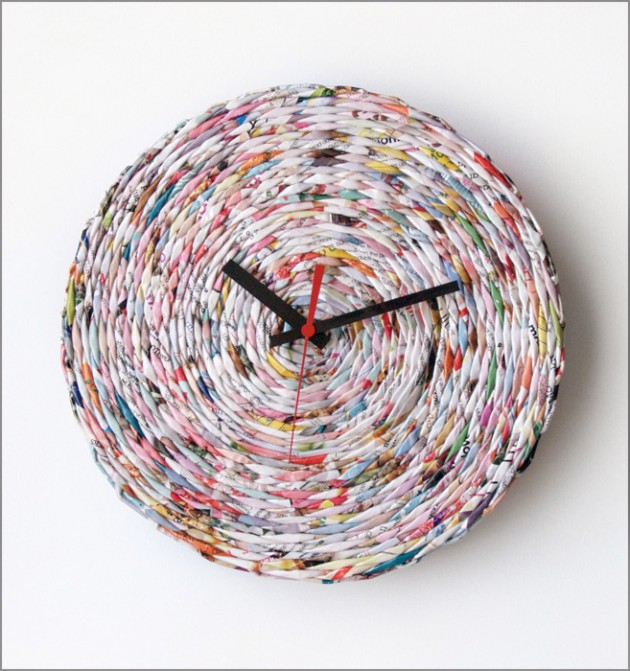 4. Very unusual clock made out of ties.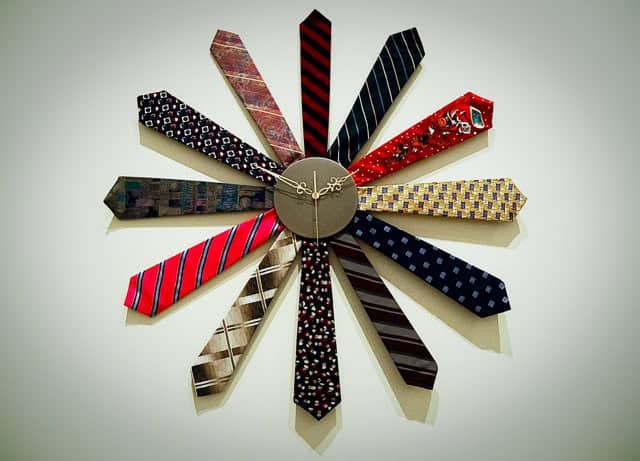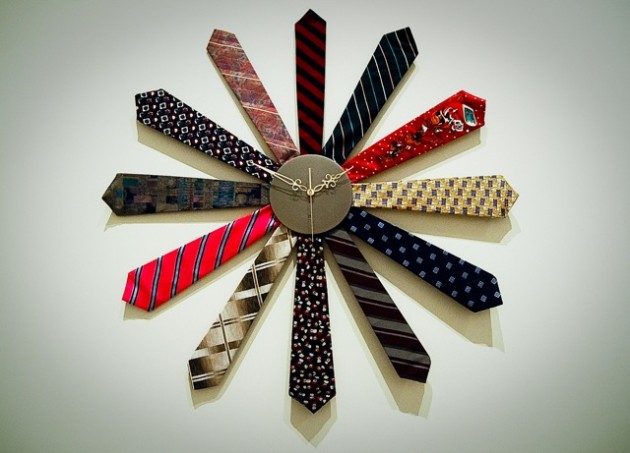 5. Cool 3D clock.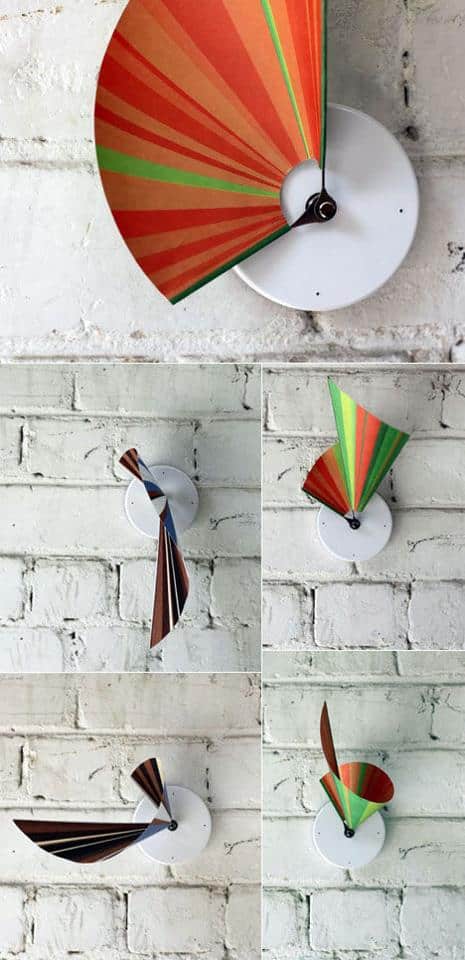 6. Reuse the old cans and turn them into a clock.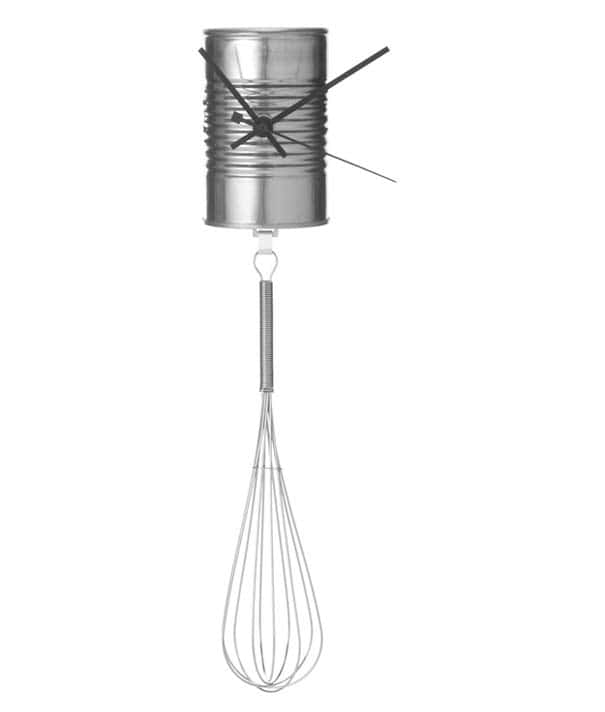 7. Little, cute picture frames can make your wall look amazing.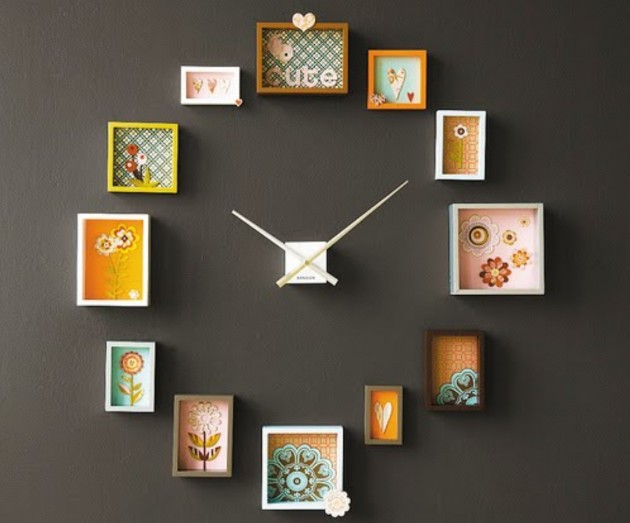 8. You can sеw old vintage buttons and make a clock.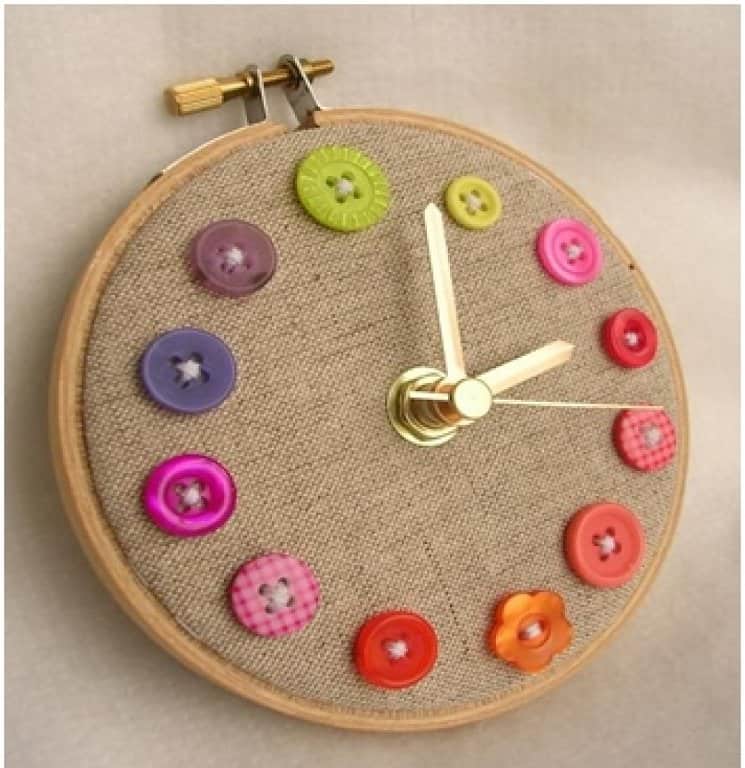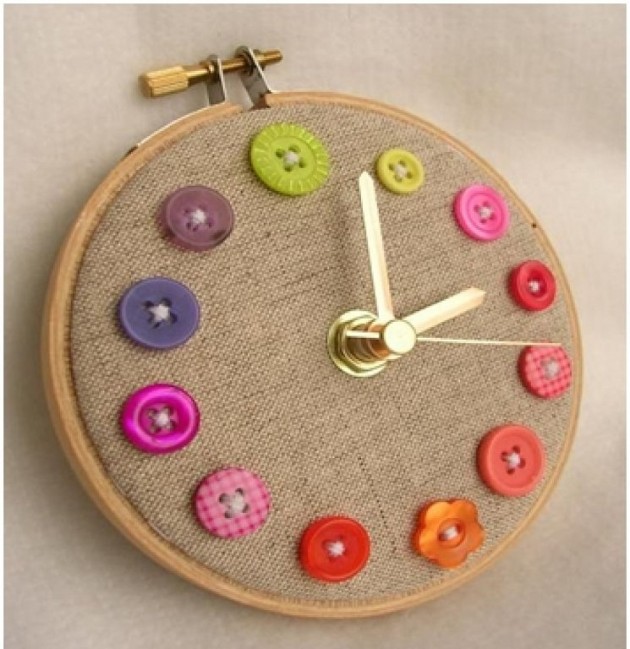 Source
9. Very interesting clock made out of wheel.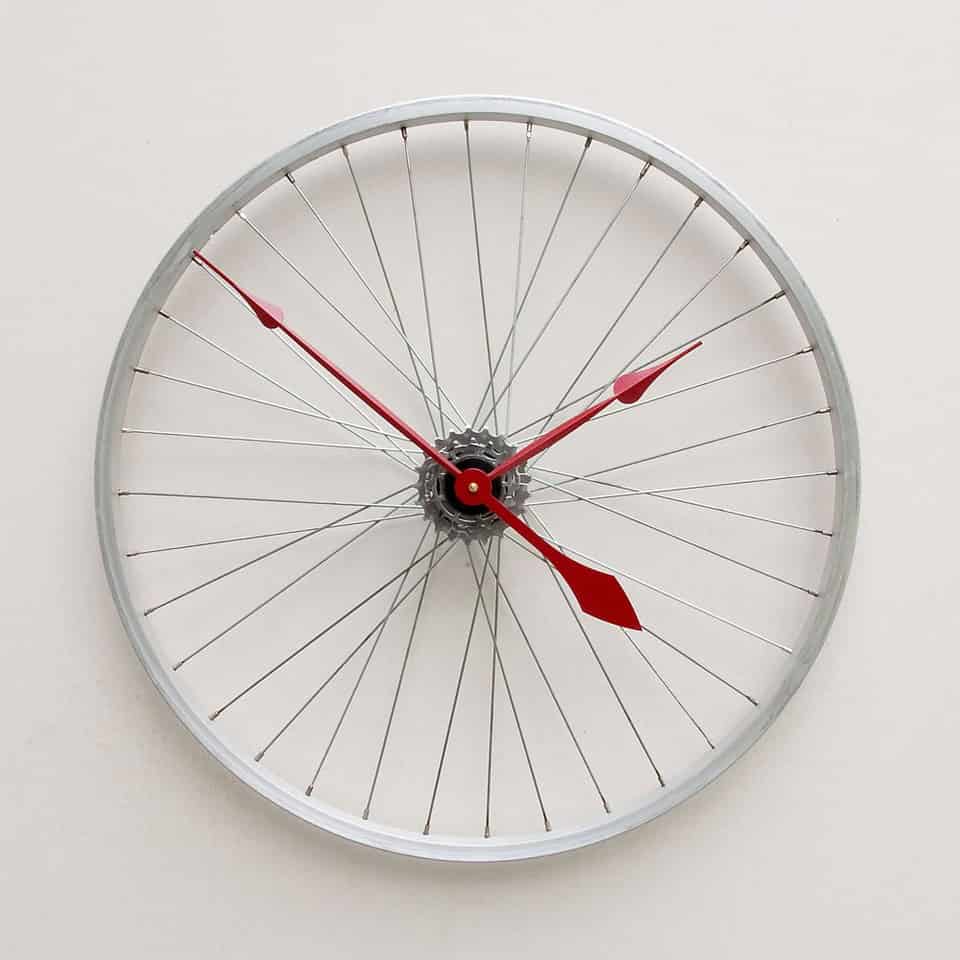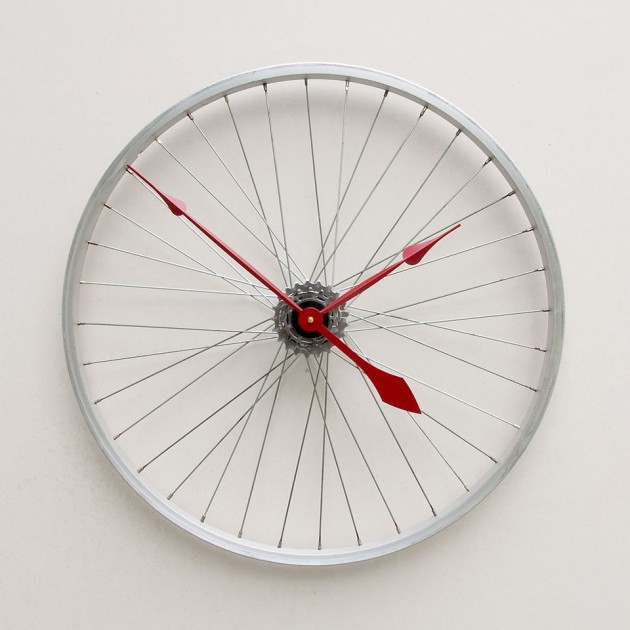 10. Roll playing cubes and guess the time.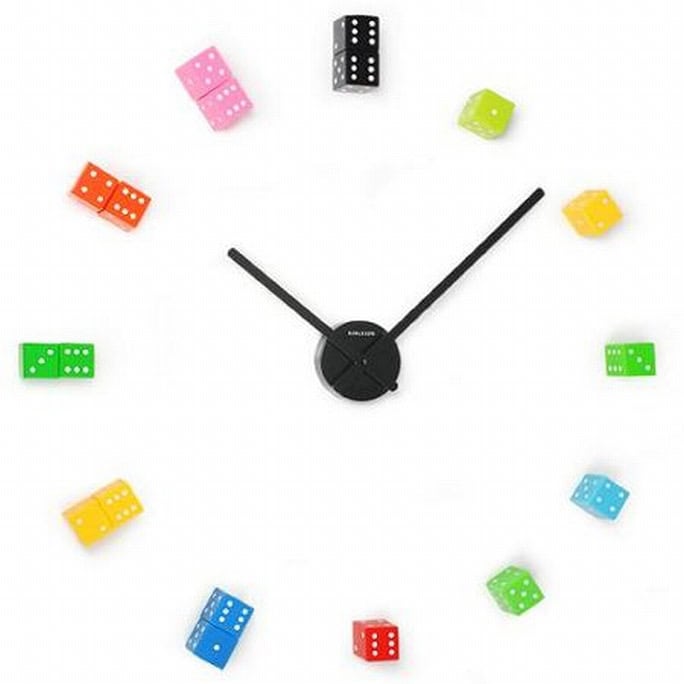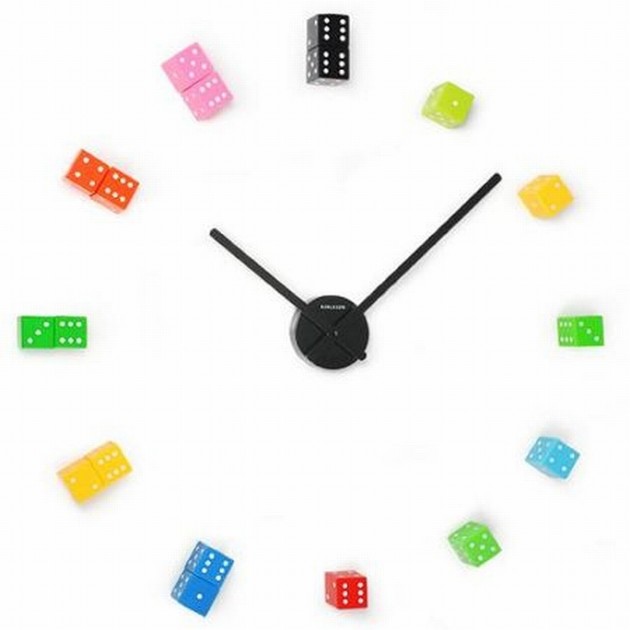 11. Make artistic clock with glued draws.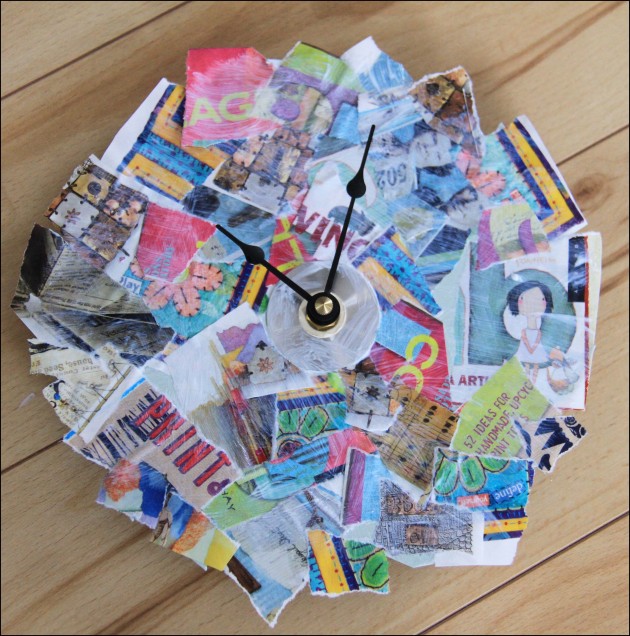 12. Eco friendly silhouette clock.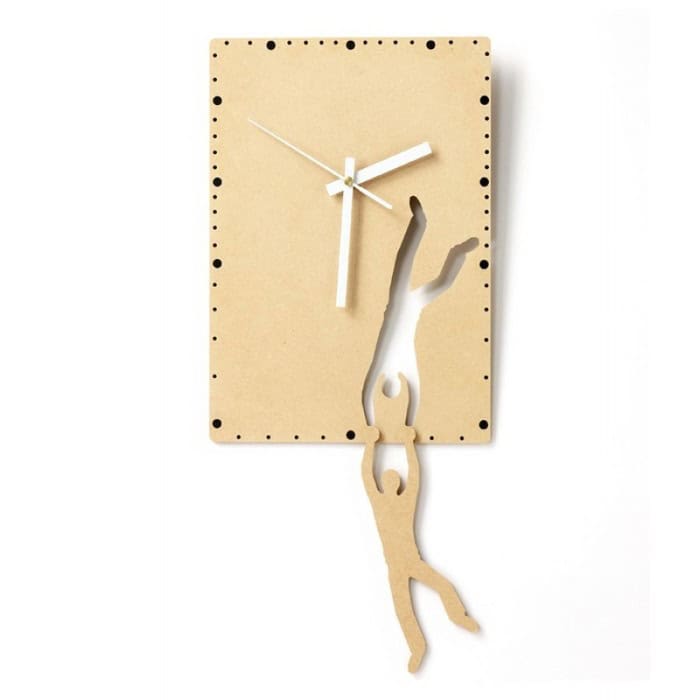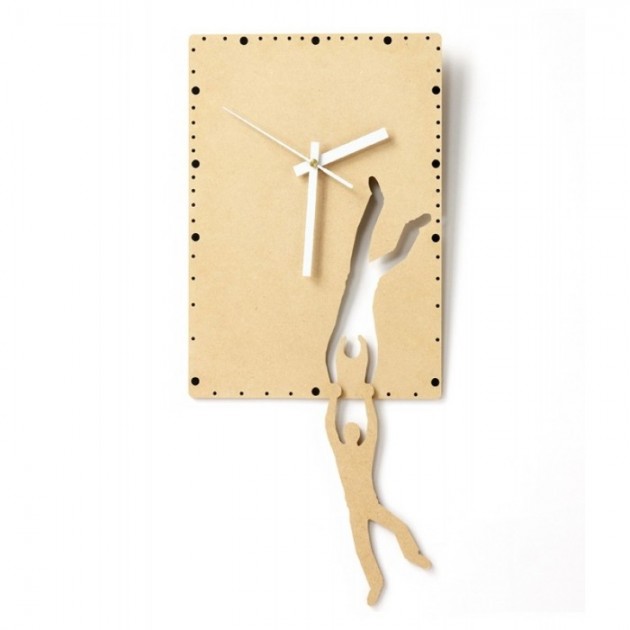 13. Paint old, wooden board and make it look interesting.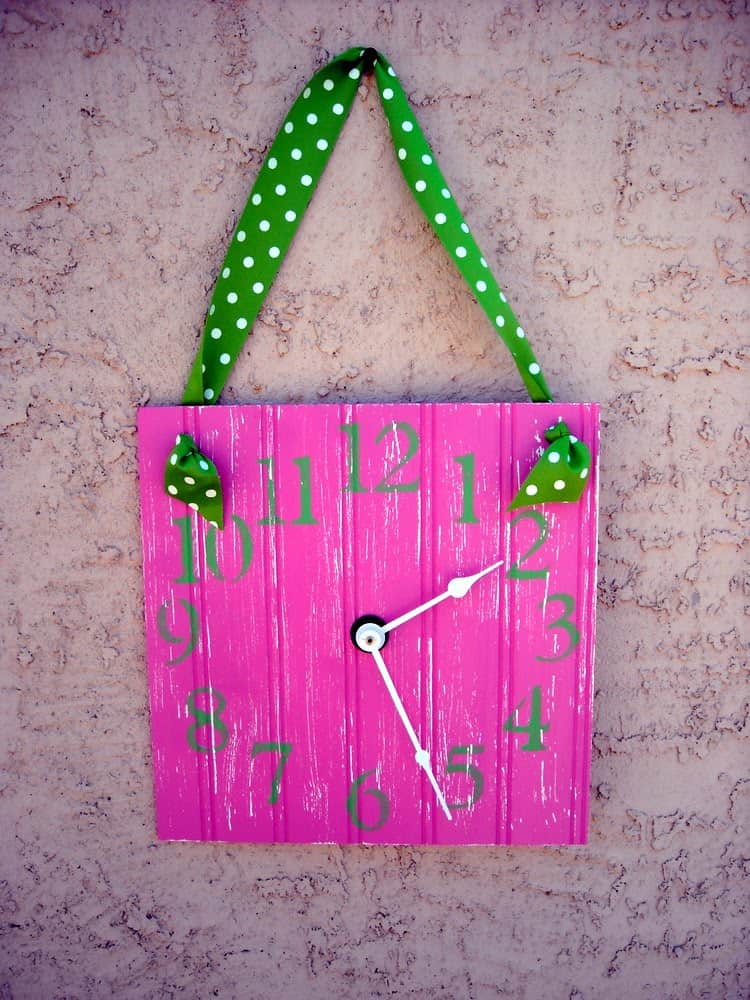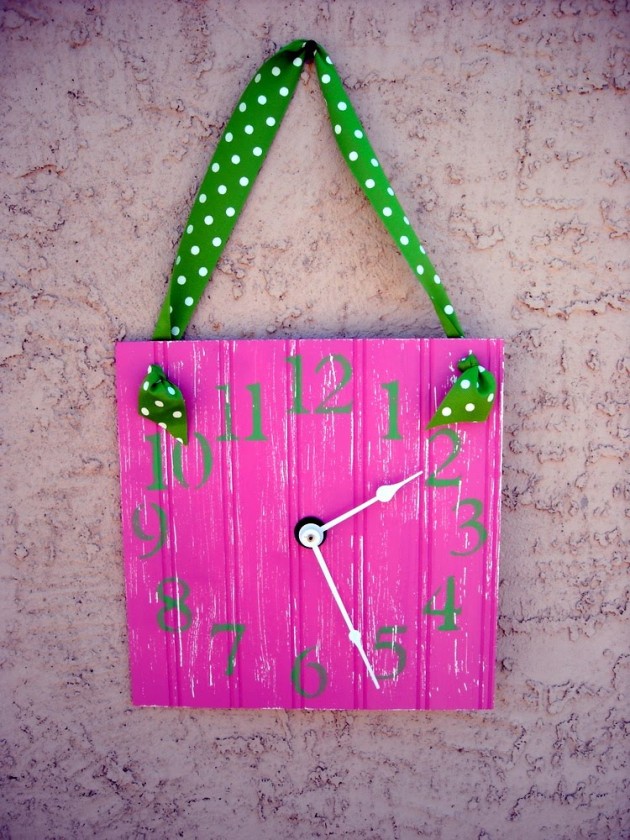 14. Adorable crocheted clock.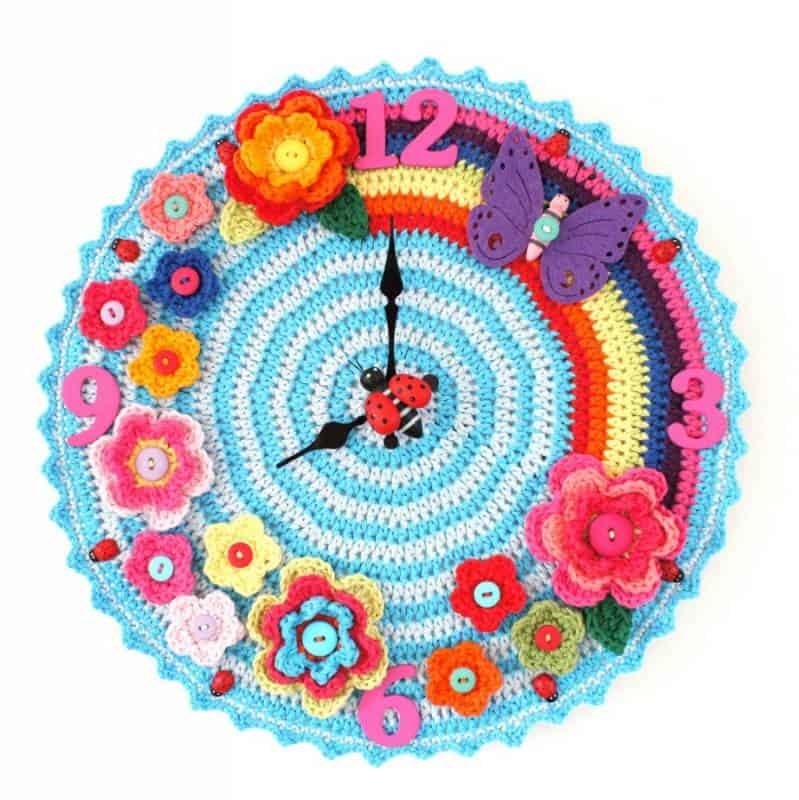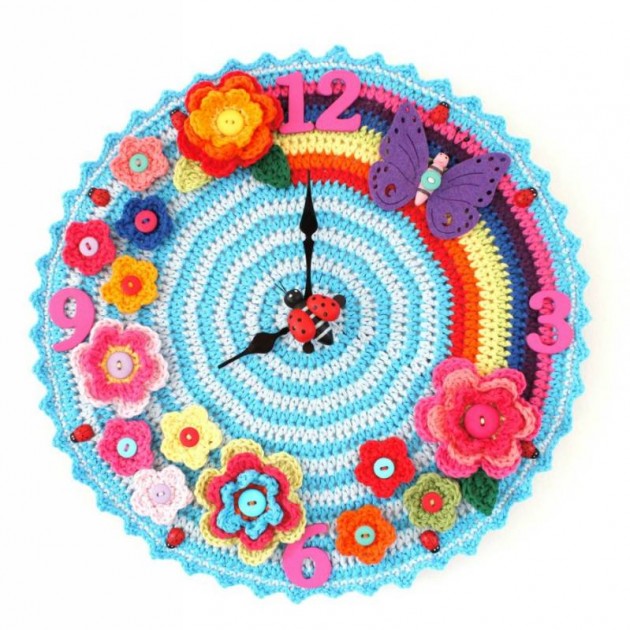 15. This is interesting idea for your kitchen.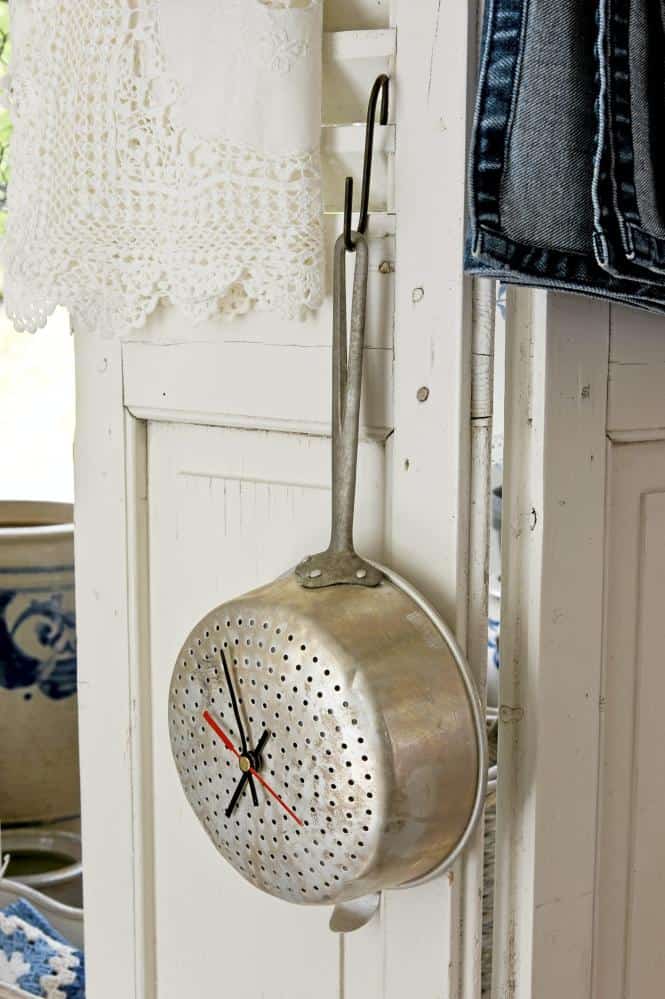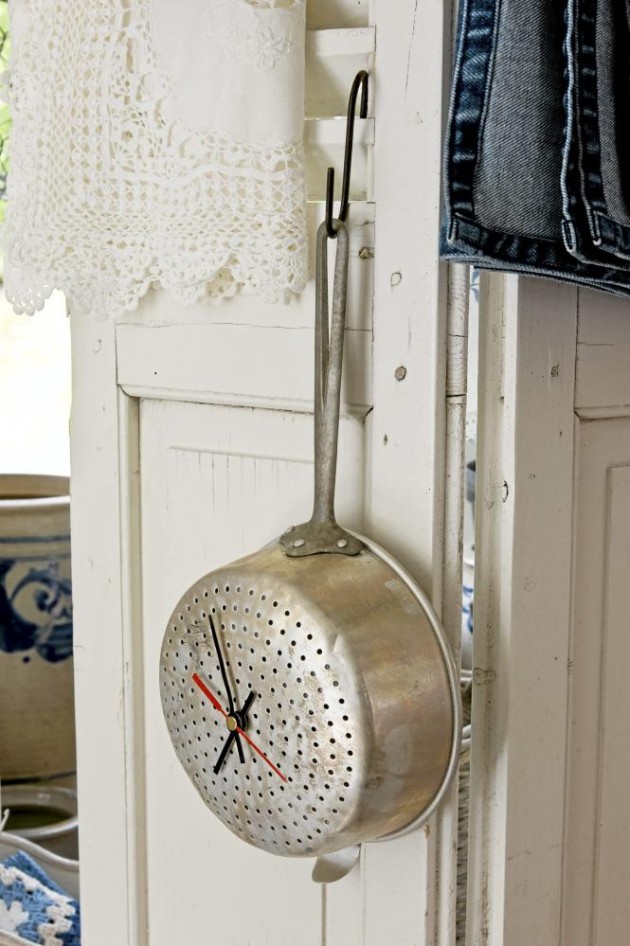 16. If you are a sneakers lover this is the clock for you.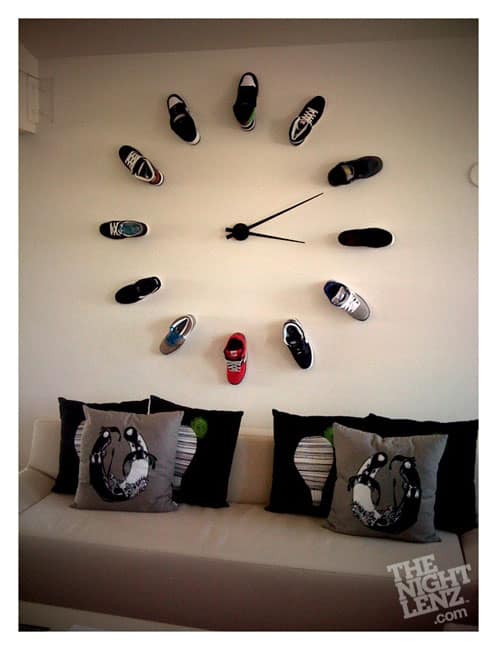 17. You can always use your old books to do something creative.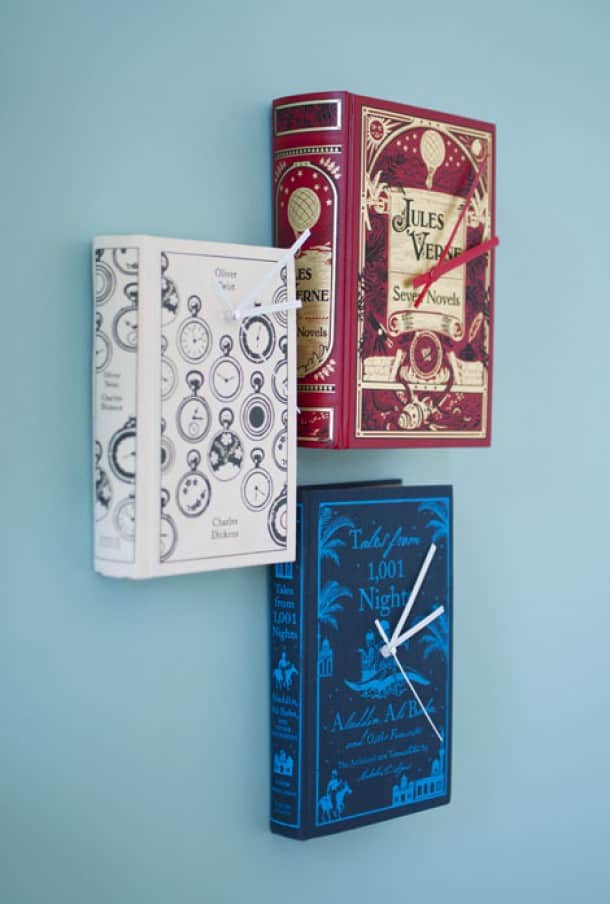 18. Use your favorite old tea cups to make a lovely clock.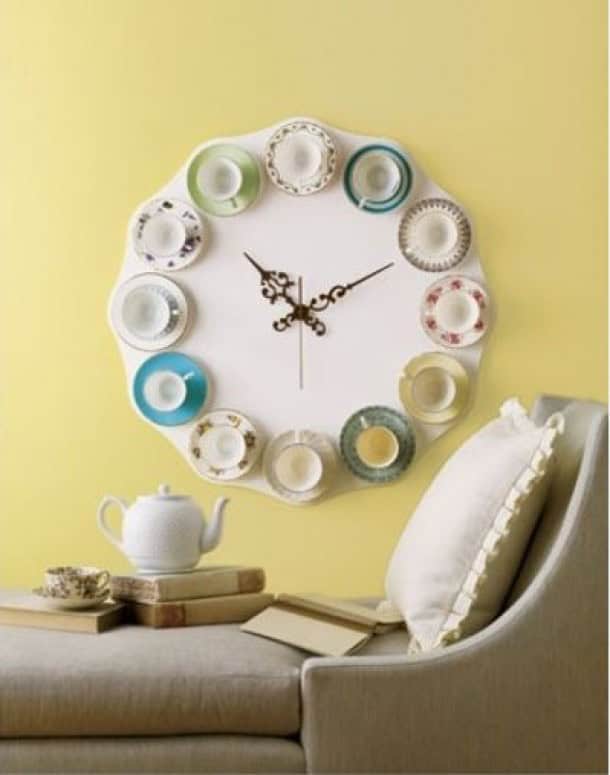 19. Simple but cute idea, plastic bowls turned into a clock.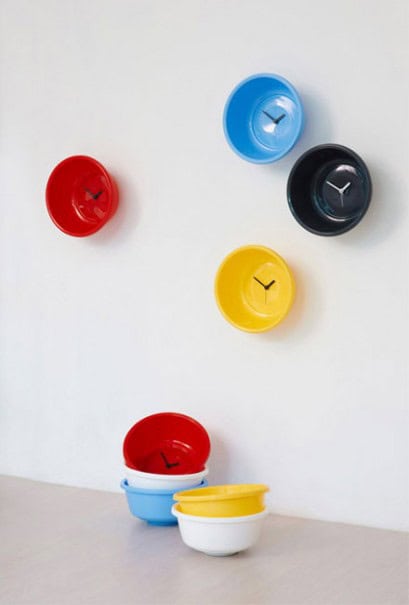 20. You can decorate your old clock with toilet paper rolls.