Christmas wreaths are a standard Christmas decorations which you can see on almost any door if you take a walk around your neighborhood.
Your house needs to stand out from the others and having a cool and unique Christmas wreath hanged on your door is the right way to do it.
We have made a collection of 20 astonishing handmade Christmas wreaths for you so you can take a look at them and get some inspiration or even buy them for your house. The cool thing about these Christmas wreaths is that they are all handmade which makes them even more unique.
Gingerbread Christmas Wreath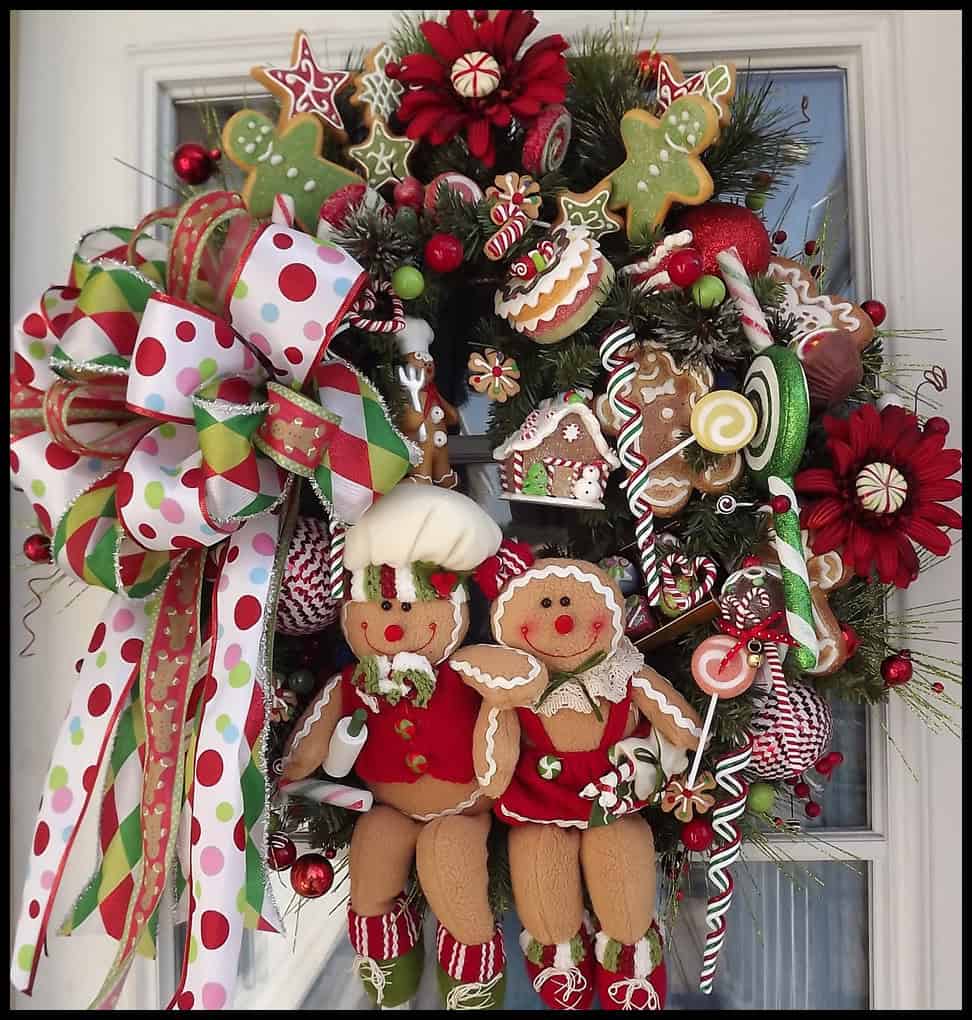 Custom Monogrammed Peacock Christmas Wreath
Deco Mesh Red, Gold, and Green Holiday Wreath
Preserved boxwood wreath
Snowman Ornament Wreath
Red and White Christmas Wreath
Lime Green Feather Wreath with Red Ornaments
Deco Mesh Christmas Wreath
Chevron Burlap Wreath with Medium Monogram
Burlap Bubble Wreath with Moss Covered Reindeer and Monogram Letter
Christmas Wreath with Burlap – Rustic and Natural with Red Berries
Colorado Pine and Amaryllis Swag Holiday Wreath
Christmas, Pine, Berries and Pinecones Wreath
Glitz Berry Wreath
Square Christmas Wreath with Burlap and Plaid Bow
Shabby Chic Burlap Bubble Wreath
Cottage Chic Christmas Wreath
Reindeer Winter Wreath
Rustic Snowman Christmas wreath with Let It Snow sign
Red Flower and Berry Wreath