Take a look at these wonderful DIY projects inspired by Wimbledon, and get inspired to make something creative at your home.
1. Make amazing chair using tennis balls.

2. Make interesting bed for your dog.
3. Perfect door decoration also can be made from tennis balls.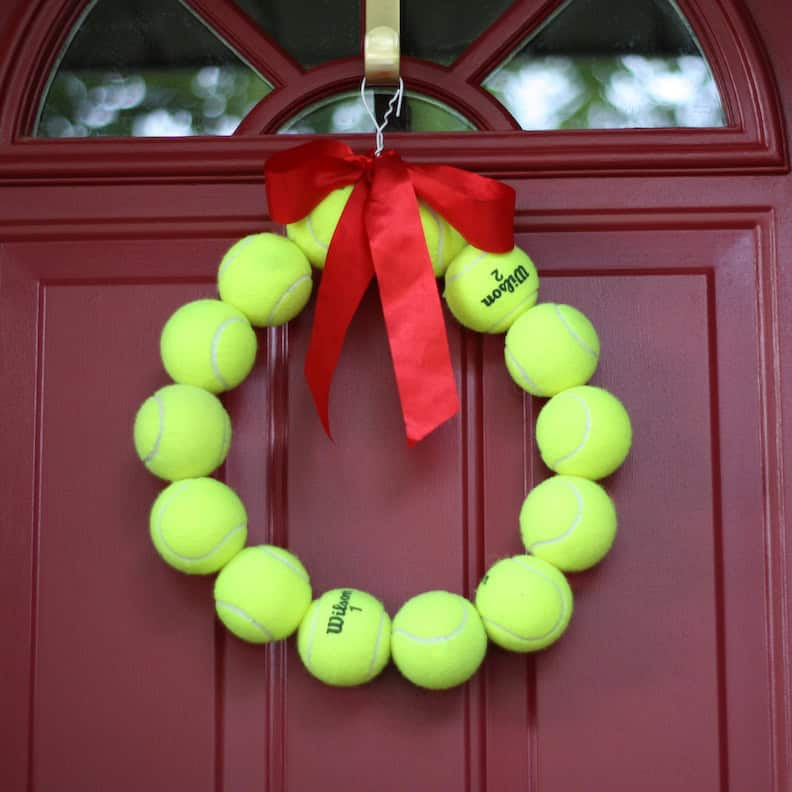 4. Make an excellent jewelry hangers from tennis racket.
5. You can do also an adorable vintage mirror.
6. Make an innovative mini wallet.
7. Make cool decoration for your home or garden.
8. Decorate your kids room in a spirit of tennis.
9. Make your party with a tennis themed snacks.