A well-built fence provides security, privacy, and adds value to your property. Selecting the right fence installation company is crucial to ensure a positive outcome for your project. To make the process easier, follow these ten tips to help you choose the best fence installation company.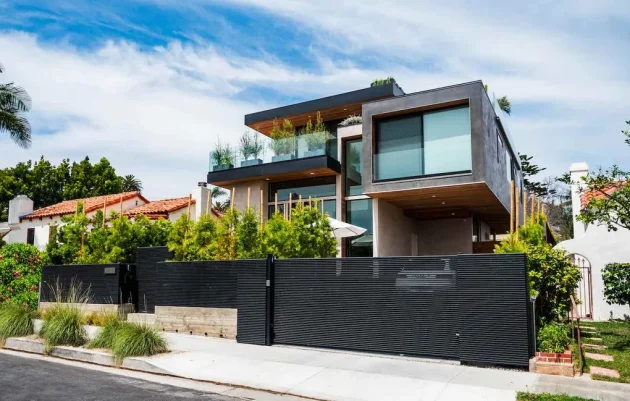 1. Understand Your Fencing Needs
Before you even begin searching for a fence installation contractor, you must have a clear understanding of your fencing needs. The type of fence, its purpose, and how much you are willing to spend will all affect your choice of a fencing company.
When considering your fencing needs, start by assessing your property. Are you looking to install a fence around your entire property or just a portion of it? Do you have any specific security concerns that you need to address? Are you looking for privacy or simply a decorative touch?
Determine the Purpose of Your Fence
Different fence types serve various purposes, such as security, privacy, or decoration. Identifying the primary function of your fence will help you narrow down your options and choose the appropriate fence installation company capable of meeting your specific needs.
If you are looking for a fence to provide security, you may want to consider a chain-link fence or a wrought iron fence. For privacy, a wooden fence or vinyl fence may be more appropriate. And if you are looking for a fence to simply add some curb appeal to your property, a decorative aluminum fence may be the way to go.
Choose the Right Fence Material
There are numerous fence materials available, including wood, vinyl, aluminum, and wrought iron. Consider the advantages and disadvantages of each material, taking into account factors like maintenance, durability, and aesthetics. Selecting the right material will help ensure that your fence meets your expectations for both form and function.
If you are looking for a natural look, wood may be the best option for you. Vinyl is a low-maintenance option that is also durable and long-lasting. Aluminum is a lightweight and versatile material that can be customized to fit your specific needs. And wrought iron is a classic and elegant option that provides both security and style.
Consider Your Budget
Cost is always a significant factor in any home improvement project. Determine your budget and stick to it when searching for a fence installation company. Remember, the cheapest option isn't always the best; balance quality, materials, and cost to arrive at a decision that satisfies your needs without breaking the bank.
When considering your budget, keep in mind that the cost of your fence will depend on a variety of factors, including the size of your property, the type of fence you choose, and the complexity of the installation. Be sure to get quotes from multiple fence installation companies to ensure that you are getting the best value for your money.
2. Research Local Fence Installation Companies
Once you're clear on your fencing needs, start researching local fence installation companies. Your goal is to find a reputable, experienced, and reliable company that can provide a high-quality fence at a reasonable price.
Ask for Recommendations
Word-of-mouth referrals are invaluable when searching for a trustworthy fence installer. Ask friends, neighbors, and coworkers if they have any recommendations based on their experiences with local fence installation companies. Personal connections and honest opinions can provide insights that aren't always available through online research.
For example, you could ask your neighbor who recently installed a fence in their backyard about the company they used. They might be able to tell you about the quality of the materials used, the professionalism of the installers, and the overall experience they had with the company.
Read Online Reviews
One of the best ways to gauge a company's reputation is by reading online reviews. Search for feedback on Google, Yelp, and social media sites to get a sense of what customers think of a company's workmanship, professionalism, and customer service. Be wary of companies with consistently poor reviews or an abundance of complaints.
It's important to read a variety of reviews to get a well-rounded understanding of a company's reputation. Look for reviews that mention specific details, such as the quality of the fence installation or the responsiveness of the company's customer service team.
Check for Proper Licensing and Insurance
Reputable fencing companies should possess the necessary licenses and insurance to operate in your area. Verify that they have workers' compensation insurance and liability coverage to protect you and your property should something go wrong during the fence installation process.
For example, you could ask the company for their license number and verify it with your state's licensing board. You could also ask for a copy of their insurance policy to ensure that they have adequate coverage.
By taking the time to research local fence installation companies, you can find a company that meets your needs and provides a high-quality fence that will last for years to come.
3. Compare Services and Prices
With your research in hand, it's time to compare the services, prices, and overall offerings of the fence installation companies on your shortlist. This is an important step in the process of finding the right fence installation company for your needs.
When comparing services and prices, it's important to take into account the quality of the materials being used, as well as the experience and reputation of the company. You want to make sure that you are getting a high-quality fence that will last for years to come.
Request Multiple Quotes
Obtaining quotes from at least three fence installation companies is a good way to compare prices and materials. Make sure each quote provides a detailed breakdown of the costs, including labor and any additional fees. This will help you to make an informed decision about which company to choose.
When requesting quotes, be sure to provide each company with the same information about your property and the type of fence you are looking for. This will ensure that you are comparing apples to apples and will make it easier to choose the best option for your needs.
Evaluate Included Services
Some companies include additional services like fence staining or painting, which can save time and effort on your part. Assess the value of these services when comparing quotes. While they may add to the overall cost of the project, they may also save you time and money in the long run.
It's also important to consider the level of customer service that each company provides. Do they offer a satisfaction guarantee? Will they be available to answer any questions or concerns you may have during the installation process?
Assess Warranty and Maintenance Options
Most fencing materials come with a manufacturer's warranty. However, some fence installation companies offer extra warranties or maintenance plans. Understanding the warranties and available maintenance options can factor into your decision-making process.
Be sure to ask each company about their warranty and maintenance options, and compare them to determine which company offers the best value for your money. A good warranty and maintenance plan can provide you with peace of mind and help to ensure that your fence remains in good condition for years to come.
By taking the time to compare services and prices, you can find the right fence installation company for your needs and ensure that you get a high-quality fence that will last for years to come.
4. Schedule Consultations and Site Visits
After narrowing your options, schedule consultations and site visits with your top choices. Use these meetings to discuss your fencing project, gauge professionalism, and gather essential information for your decision.
Discuss Your Fencing Project in Detail
During the consultation, provide the company with detailed information about your fence requirements, material preferences, and desired outcome. The more information you share, the better equipped they'll be to meet your needs.
Assess Company Professionalism and Communication
A reputable fence installation company should be professional, punctual, and courteous. Observe whether the company communicates clearly, responds to your questions promptly, and keeps appointments as scheduled.
Obtain a Written Estimate
Request a written estimate from each fence installer based on your specific requirements. This document should detail the labor, materials, and timeline involved in the project, providing you with pertinent information to make an informed decision.
5. Review Contract Terms and Conditions
Once you've chosen a fence installation company, review the contract terms and conditions carefully. Make sure you clearly understand what you're agreeing to before signing the contract.
Understand Payment Terms
Ensure you are familiar with the payment terms, including the deposit amount, progress payments, and final payment. Avoid any company that asks for full payment upfront.
Check for Hidden Fees
Review the contract for any hidden fees or charges not discussed during the consultation. Don't hesitate to ask for clarification on anything you don't understand.
Confirm Project Timeline and Completion Date
Ensure the contract includes a project timeline and a clear completion date. This will give you a benchmark for project progress and help avoid any unnecessary delays or communication issues.
By following these ten tips, you can confidently choose the right fence installation company for your fencing project. Remember to keep your needs and preferences in mind, conduct thorough research, and trust your instincts to find the best fit for your home's unique needs.