Christmas is just around the corner, and what if you don´t have any Christmas decoration? This is definitely not a reason not to spend a fortune on buying it (the process may be pleasant, the bills may be not) or not to add any holiday spirit to your home! With these ideas, you will quickly decorate your place and make it look unforgettable.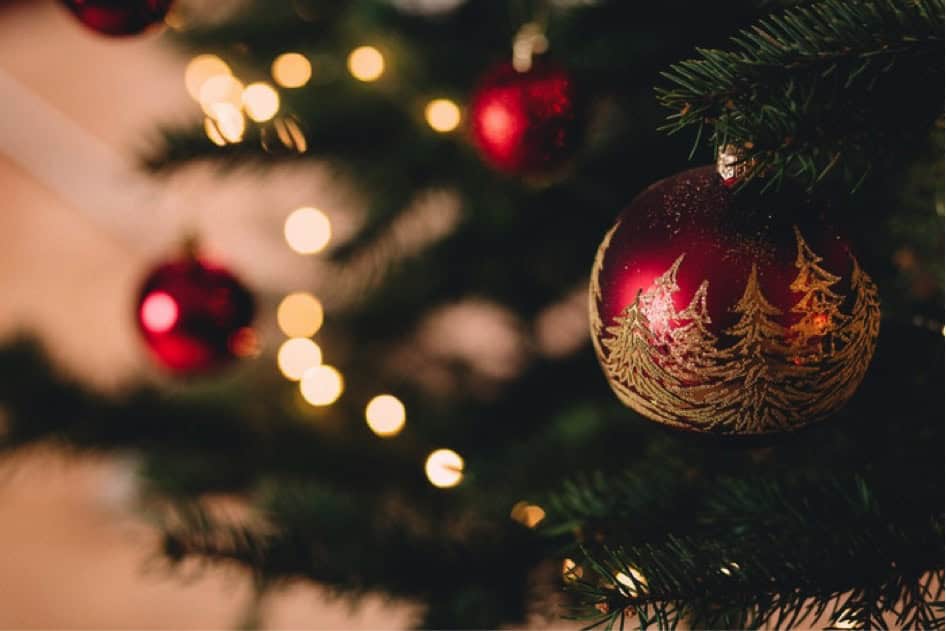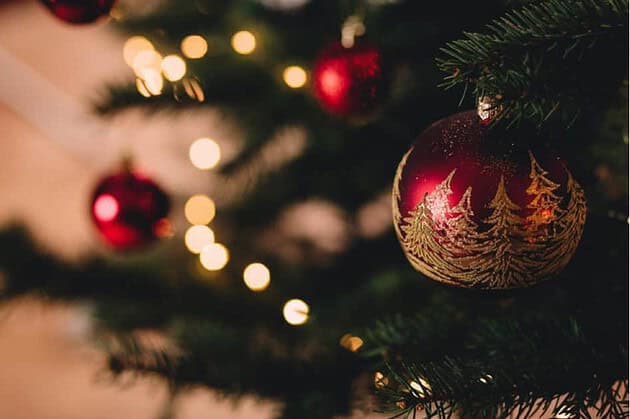 Credit: https://www.pexels.com/photo/christmas-tree-with-baubles-717988/
1. Paper snowflakes
Snow is the first thing that you think of when you hear the word "Christmas". So why not to decorate your house with gorgeous snowflakes? There are plenty of stencils online; you will just need paper and scissors. However, you can go further and decorate each snowflake with glitter.
2. Sock snowman
This Christmas toy is ridiculously easy to make – get a pair of white socks, cut them in half, stuff them with anything soft and sew them close. Put those things on one another and your snowman is ready! Add some glitter (seriously, glitter can add charm almost to anything!) and put the snowman next to your mirror or on the bedside table.
3. Frozen lace
This type of Christmas decoration would look best outside your house. To make it, you will need to pour water into a plate and put lace in it. Put the plate outside your house – cold winter nights will do the rest of the job.
4. Tangerine garland
Christmas decorations like this one do not only look good but also have a very pleasant smell. To make it, buy a few tangerines, eat them but leave the peel. Let it dry for a few day and then string in on a thread. The other option, you can cut the peel off like a long strape. When cut completely, curl it to a spiral. Your aromatic garland is ready! Moreover, you can put it together with pine cones and needles inside a glass vase to get a charming Christmas composition.
5. Ice spheres
You can also decorate your front yard with these really cool ice sculptures. Take a few balloons and fill them with water. You can also add some food coloring to that water. Then leave the balloons outside for the night. When that water inside them freezes, pop the balloon and throw it away. As you may guess, this thing will work only if you have sustainable freezing weather.
6. Christmas wreath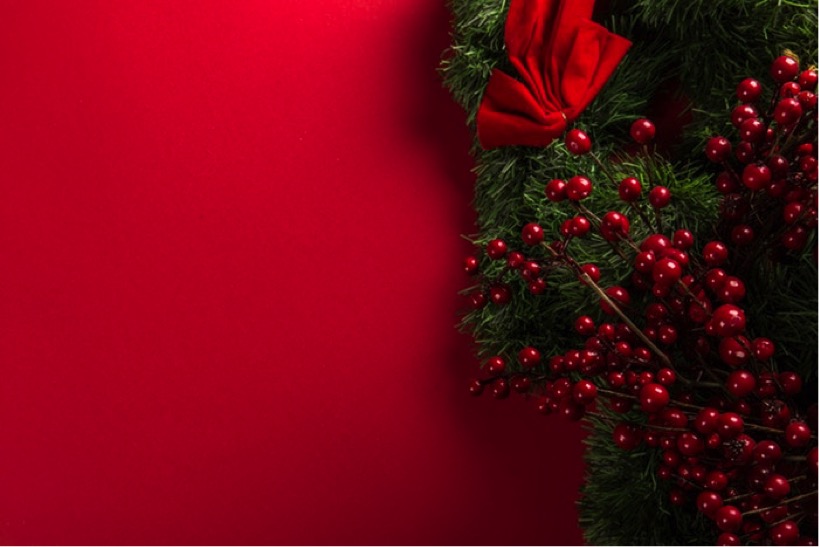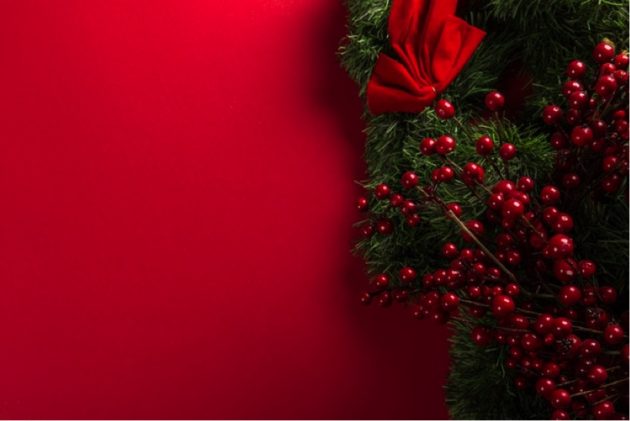 Credit: https://www.pexels.com/photo/red-and-green-mistletoe-decoration-695971/
The most iconic symbol of Christmas, that is for sure. That is why it is often used on various websites and is probably one of the favorite backgrounds of portfolio website builder, social media, and almost all the newspaper websites on Christmas time. The best thing about it is that you can make it literally out of anything. Use some willow branches and decorate them with sparkles, glitter, acorns, and fir cones. You can also add some ribbons or a small bell.
7. Christmas tree decorations
Look for some fir cones near your house – they can make a pretty good decoration for your Christmas tree! Paint them gold and sprinkle some glitter on top – your Christmas tree will surely be the most creative one!
8. Little Christmas tree
Along with your main Christmas tree, you can also make another one but smaller. Take a piece of thick paper and make a cone out of it. On top of the cone you can put anything you want – be creative.
9. Candles
Candles add coziness to any home. But you can also make them Christmas-themed. Buy little candles in a form of tablet and put each one of them in a small jar. Decorate those jars with ribbons, pine cones and fir branches, and place them over the fireplace.
10. Christmas in a jar
For this decoration, you will need anything that looks Christmas-related to you. For example, you could use a little branch from a Christmas tree, fir cones, wadding for the snow, some glitter – glue it all to the inner side of your jar's cap. Put the jar upside down so that your decorations will not get messy.
Conclusion
As you see, there are plenty ideas for you on how to get creative during winter holidays. With just a little bit of effort, you can turn your house or apartment into a real winter Wonderland in no time! Happy holidays!