You don't have to be a pro to design wall art projects. You just have to be creative and open minded. Use your vintage home accessories, little bit of paint and start making art. Have fun!
1.Paint these ceiling rosettes and hung together on the wall.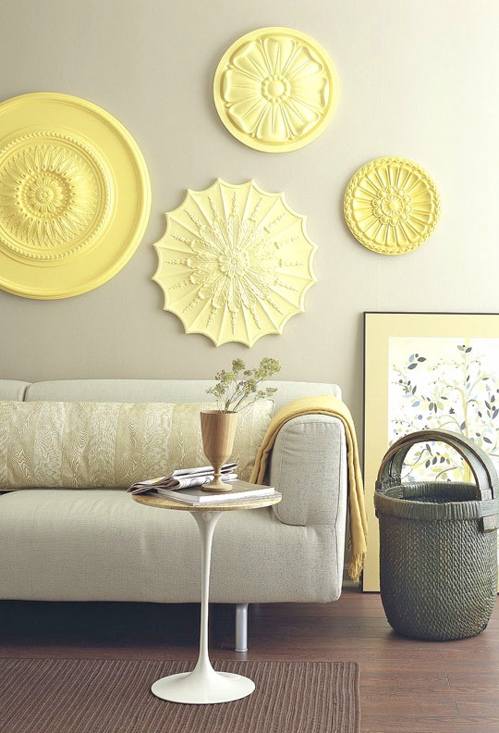 Source: apartmenttherapy.com
2.Reuse toilet paper rolls and spray paint them in metallic colors.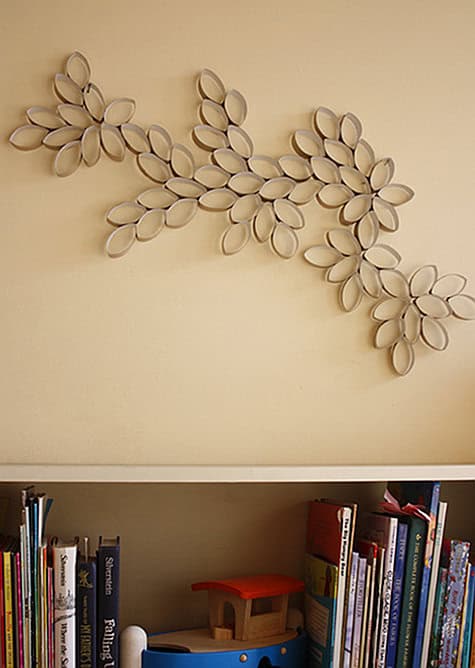 Source: designsponge.com
3. Make fine art with some old buttons and simple canvases.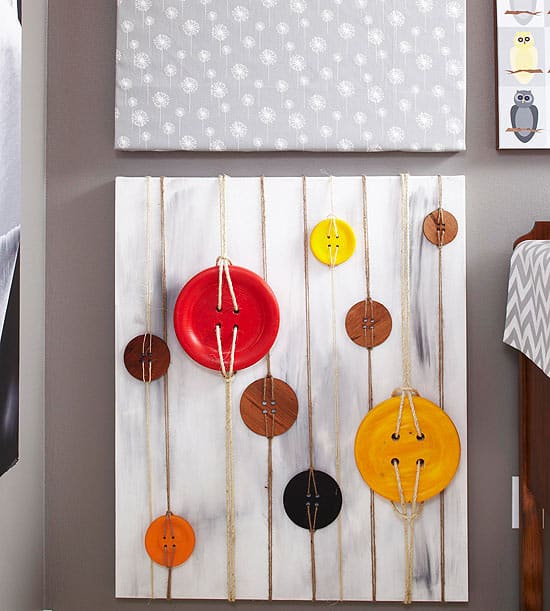 Source: bhg.com
4.Paint can lid stripe with different colors and hung it on the wall. You can arrange them in an organic line that seems to bubble up from the baseboard.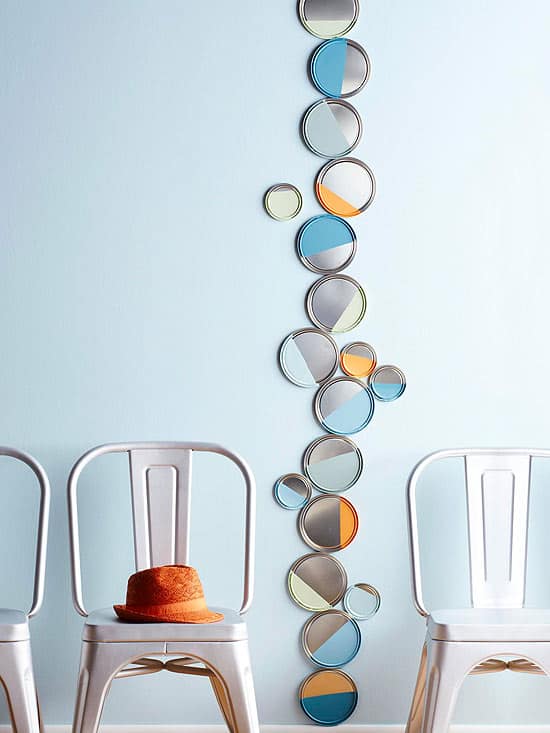 Source: bhg.com
5.Get some simple canvases and paint them in any color you want.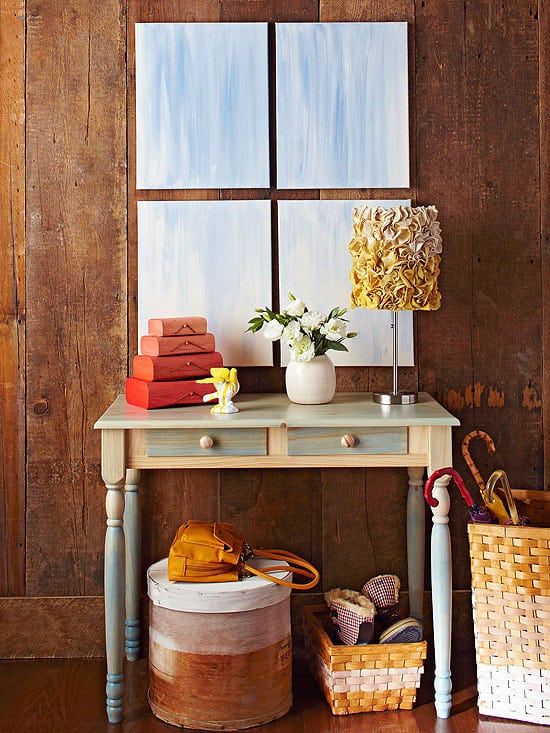 Source: bhg.com
6.Use rippled plastic sheeting and white cupcake wrappers in two sizes. Imagine the cupcakes in different range of fabulous colors.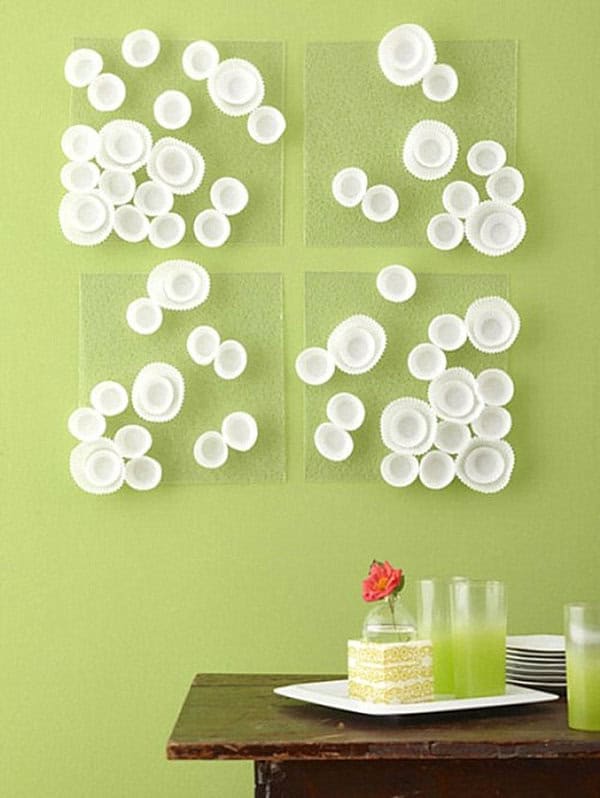 Source: decoist.com
7.Use your grandmother kitchen plates and make your wall look fabulous.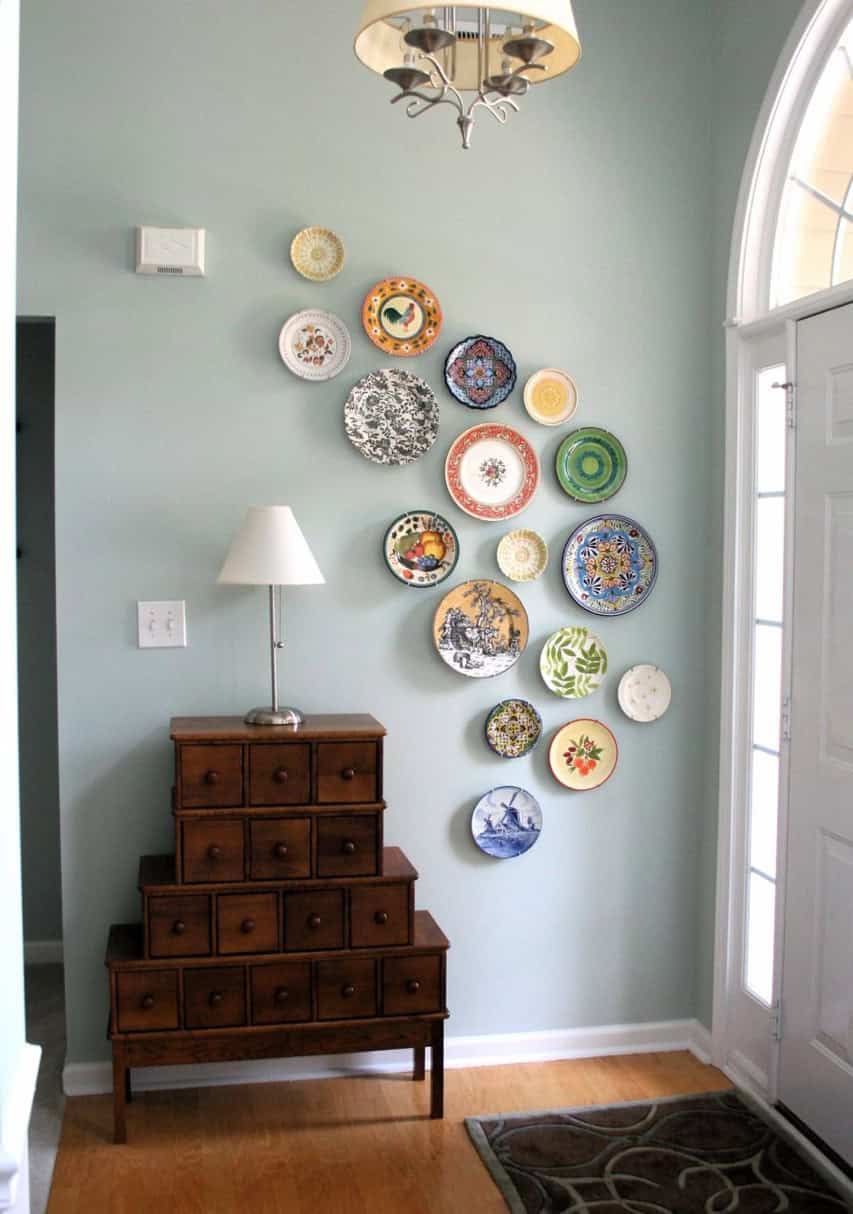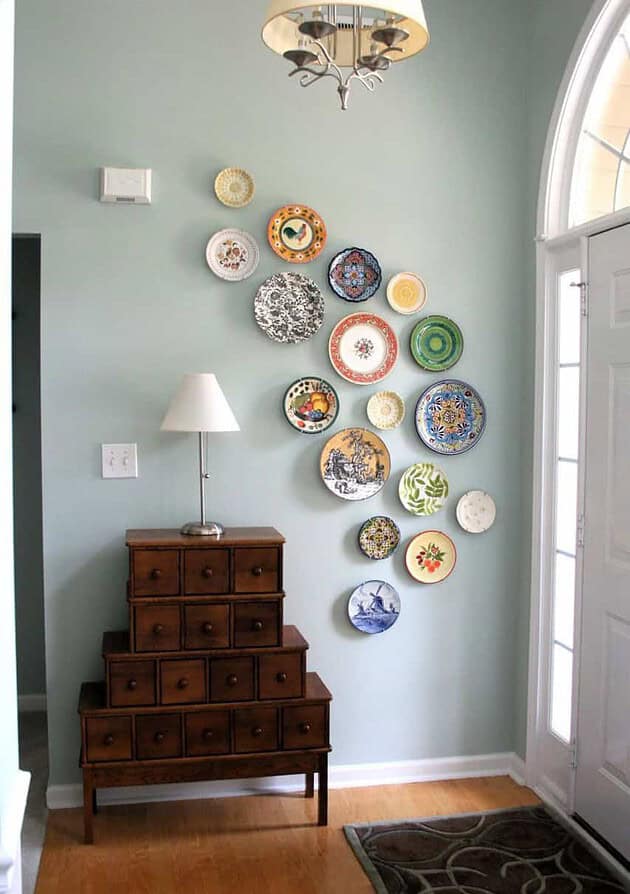 Source: apopofpretty.com
8.This is an awesome way to use your instant film picks.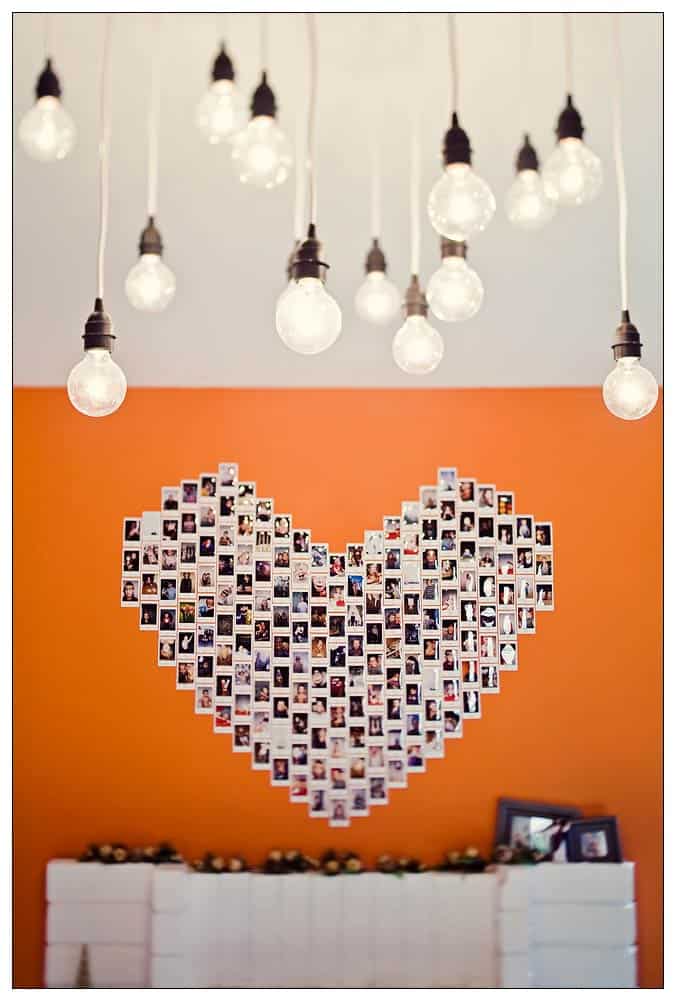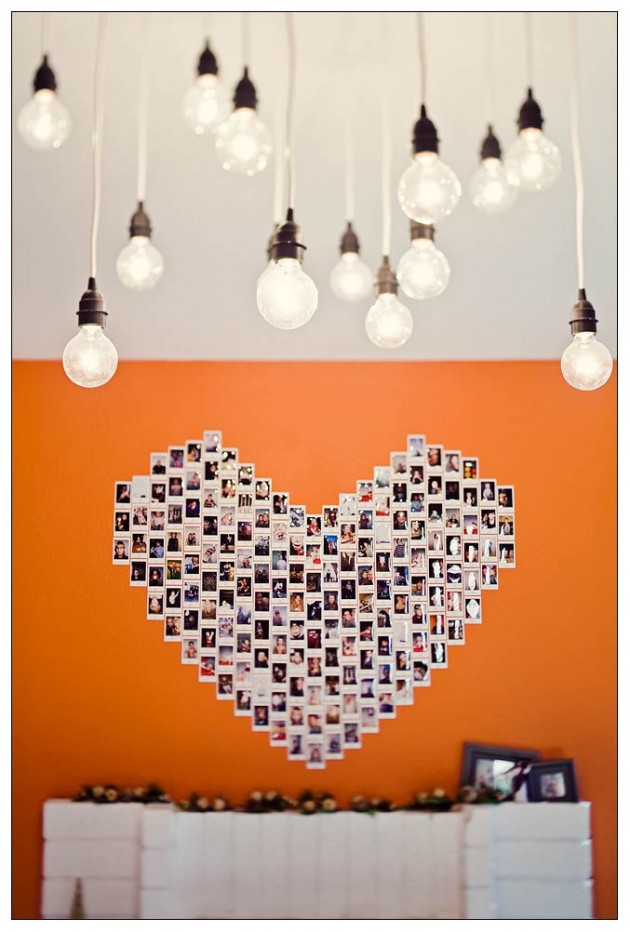 Source: creaturecomfortsblog.com
9.Wall art made from a canvas and metal repair tape.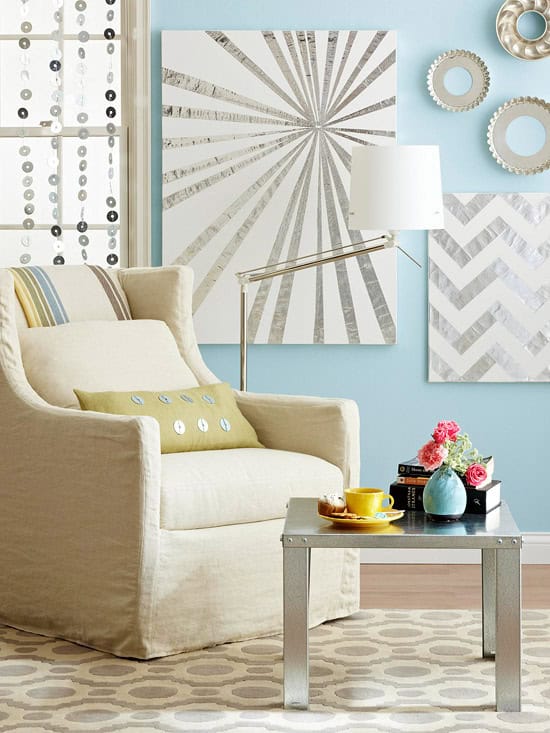 Source: bhg.com
10.Take a pair of scissors and make silhouettes, put them in frames. The results are amazing.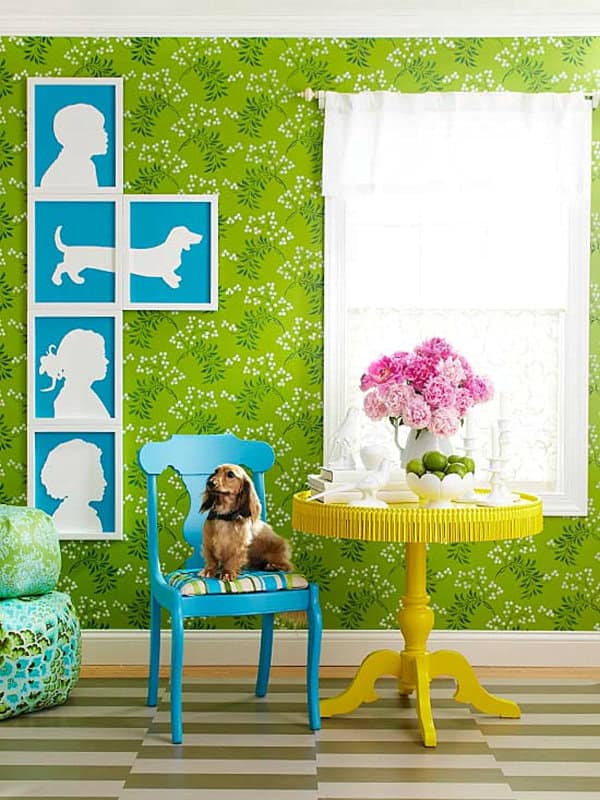 Source: decoist.com