The summer is here and you need to decide where to spend your vacation? Don't worry we have solution for you. In this collection we select the most amazing and tranquil holiday resorts that you must visit in your lifetime. All of them are unique and have special charm that will attract your attention. Enjoy!
Island Hideaway, Dhonakulhi Maldives, Spa Resort & Marina
This stunning resort is isolated from civilization, but it abound with comforts and luxuries. There are no words to describe all the beauty that is hidden here.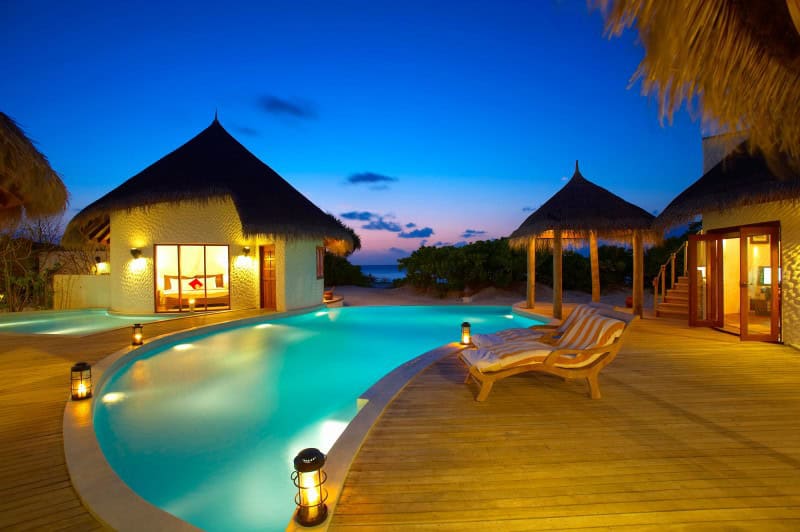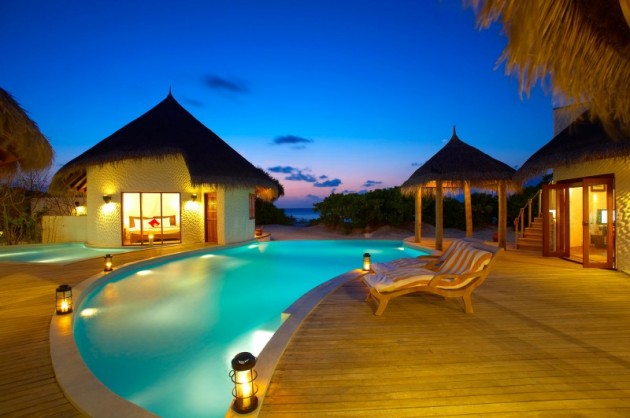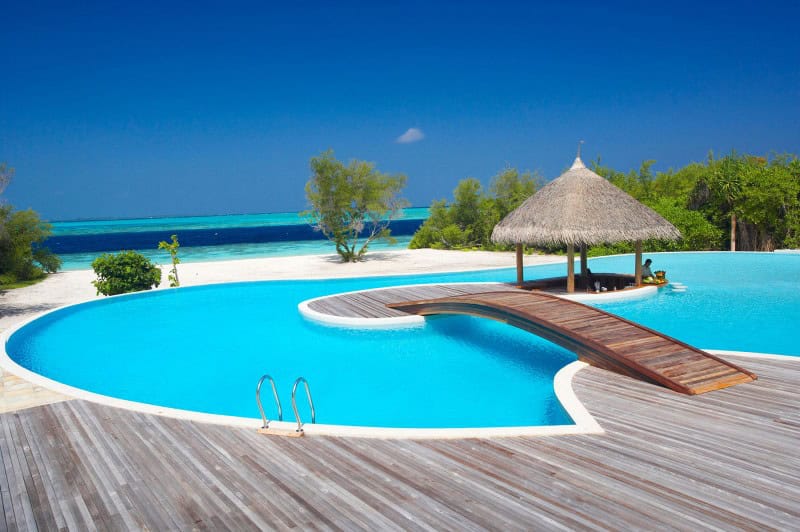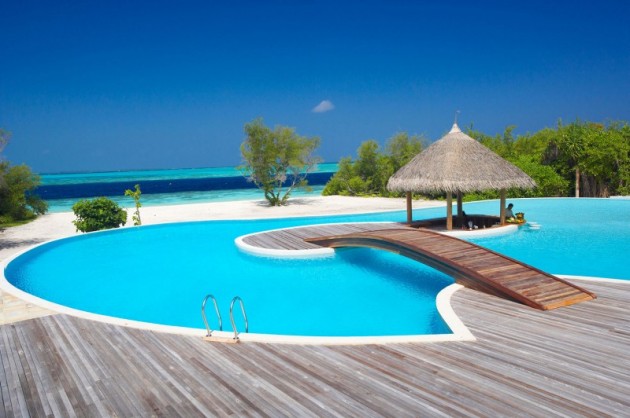 Song Saa Private Island, Cambodia
Amazingly gorgeous place for your dream vacation. Decorated with modern in the last trends, this resort offers awesome and unforgettable vacation.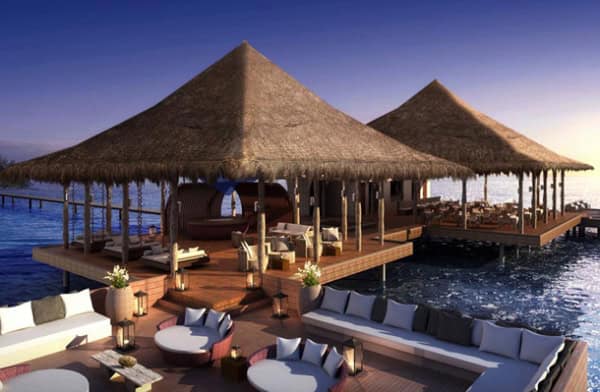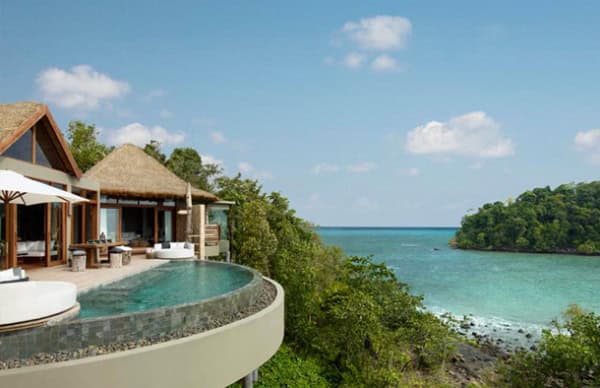 Tholos Luxury Hotel Resort, Santorini Caldera, Greece
Peaceful atmosphere where you can enjoy daily. If you are looking for tranquil place where you can rest your soul and recharge your batteries, you must visit it.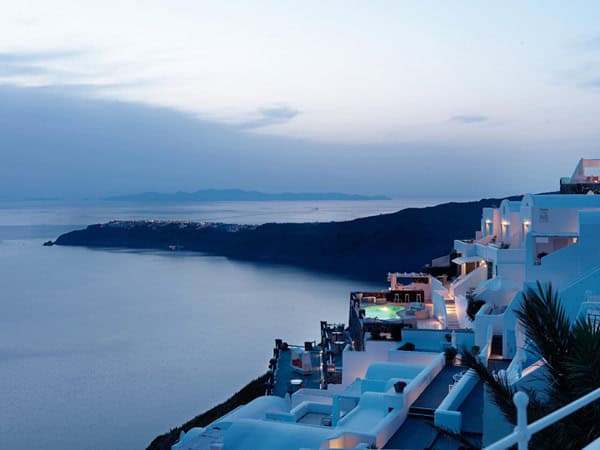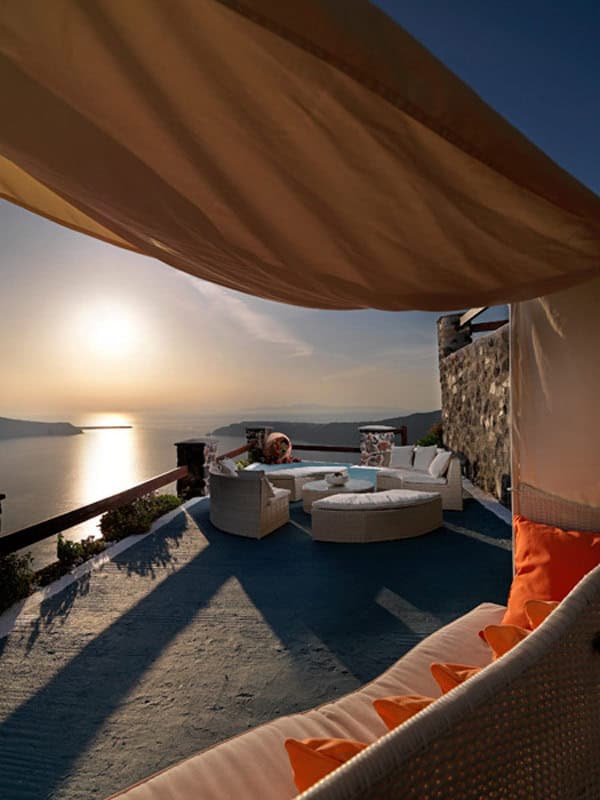 Las Ventanas al Paraiso, Los Cabos
Extraordinary luxury and exceptional Design are the main characteristics of this amazing resort. Unique design with everything you can imagine, it is favorite place for vacation of many famous stars.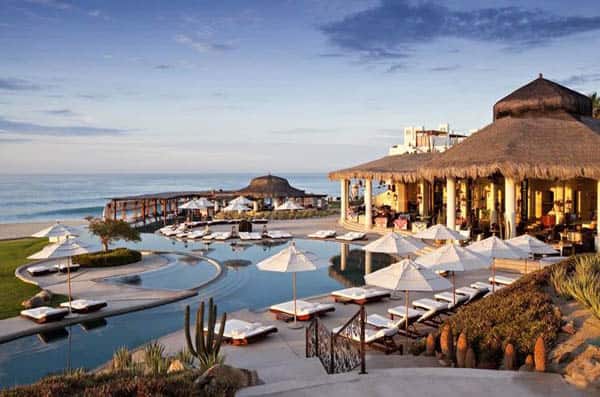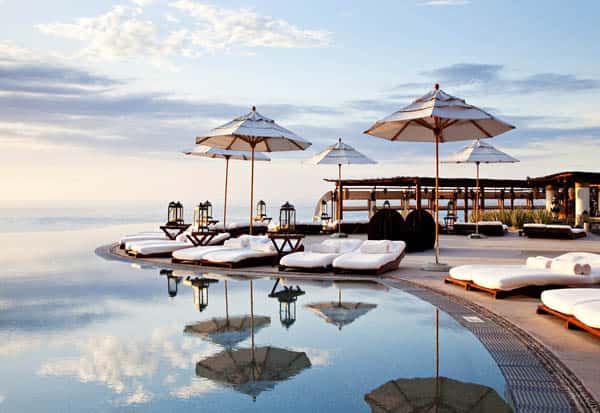 Banyan Tree Ungasan Resort, Bali
Pure beaches and clean blue waters with elegant decorated exterior for you everyday enjoyment. The interior design is mix of modern and traditional, old and new. With one word said- stunning!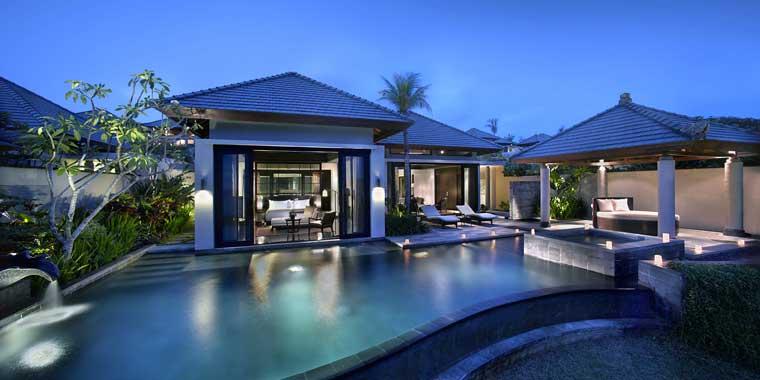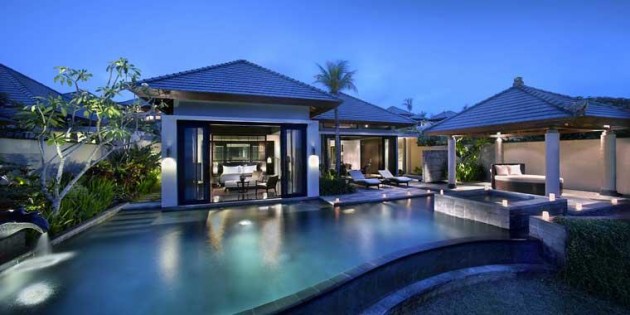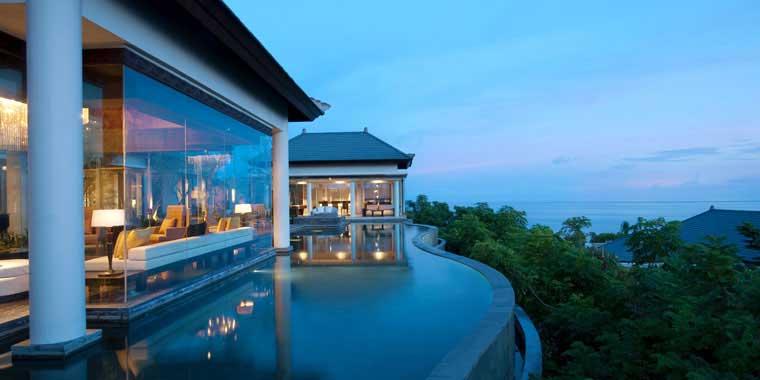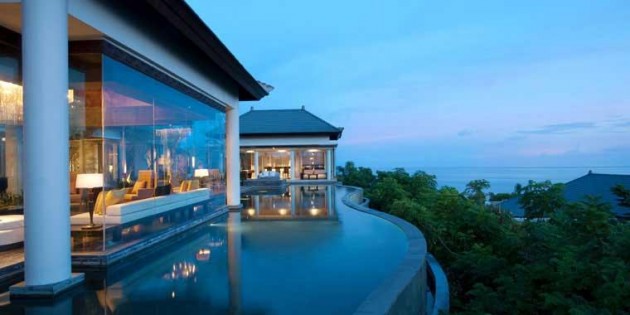 Jumeirah Vittaveli Resort, Maldives
A unrepeatable and wonderful experience is offered by this resort in Indian Ocean. The over-water villas and the white sandy beaches will make your vacation the best in your lifetime.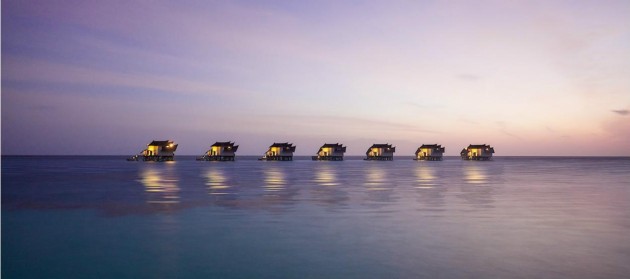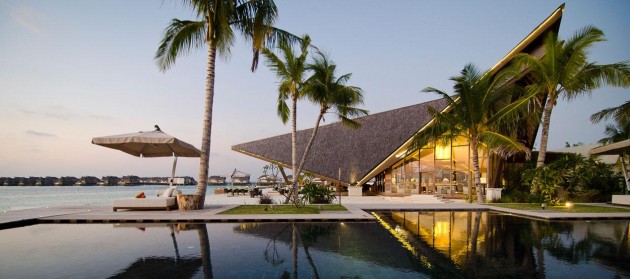 Laucala Luxury Resrot,
Fiji
Laucala Resort is situated on Fiji Islands and it offers perfect and pleasant stay full with entertainment. If you want to rest from your daily routine and from your busy life this is the right place.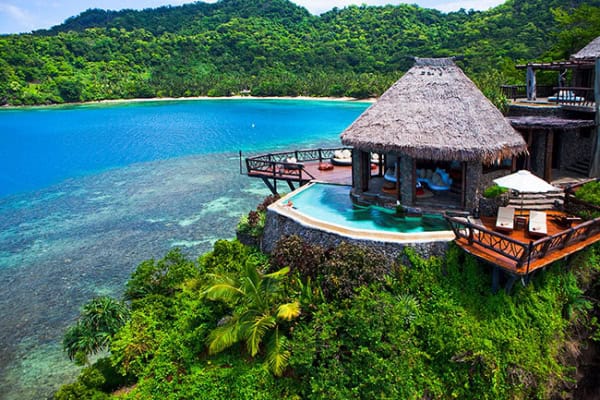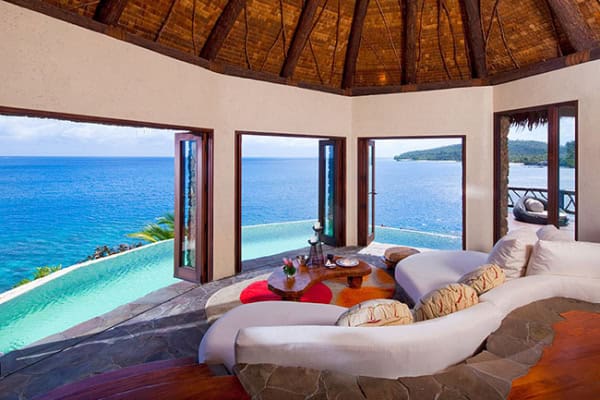 Kupu Kupu Barong Villas and Tree Spa
One of the most romantic places in the world, where you can enjoy in every minute of your stay. Amazing nature, comfortable interior, awesome pool, relaxing spa center… is there anything else a man can wish.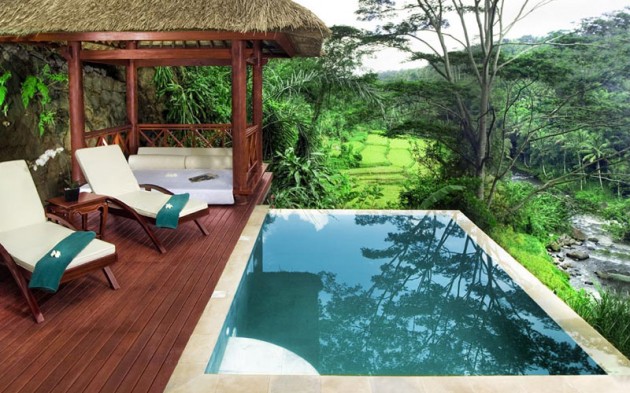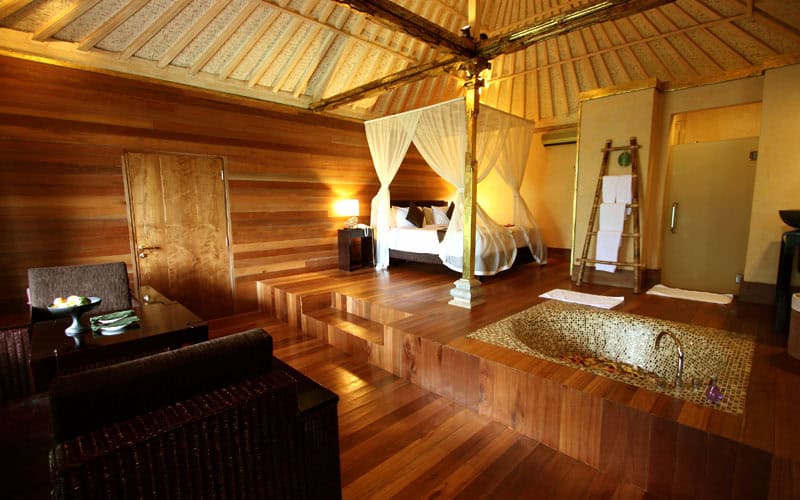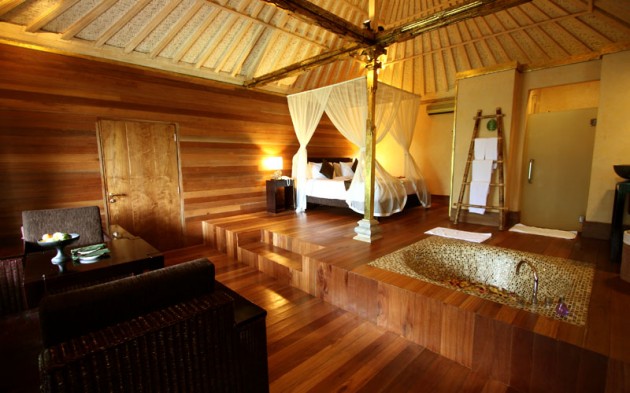 Jumeirah Port Soller Hotel & Spa
This awesome hotel is located in the heart of the Mediterranean. It is a real escape from the reality- surrounded by the Tramuntana mountain range and overlooking the fishing village of Port Soller.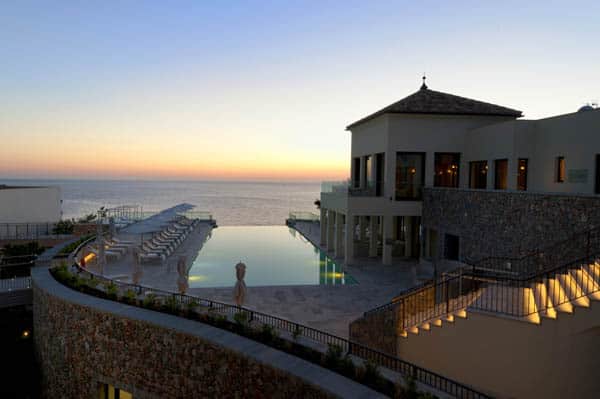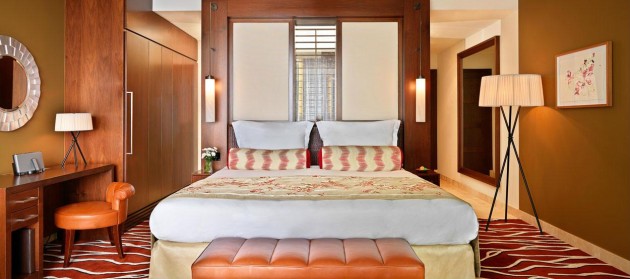 Isolated Seychelles Safari Retreat, North Island
This amazing isolated island looks like a haven. If you want pleasant stay in natural but luxury interior design with tranquil surrounding this island retreat is just for you.