Wall art is an essential element of décor although it might not be the most obvious. You might think the colour palette, furnishings, and lighting are the essential elements, but wall art should be included in the list. While it's usually the last element of design, it deserves an equal amount of consideration. So why is wall art so important when it comes to décor?
Wall art adds personality to your home, it ties up all the features of your interior. There are as many different ways of styling wall art as there are homes in the world. In short, it's never-ending with an infinity of possibilities. By having wall art in your home, you can change the atmosphere of the room it's placed in. One way to do this is by adding nautical wall art to brighten up the dull bathroom or a series of country-themed wall art to the home, there are no limits. Let's take a look at some décor style ideas for your wall art.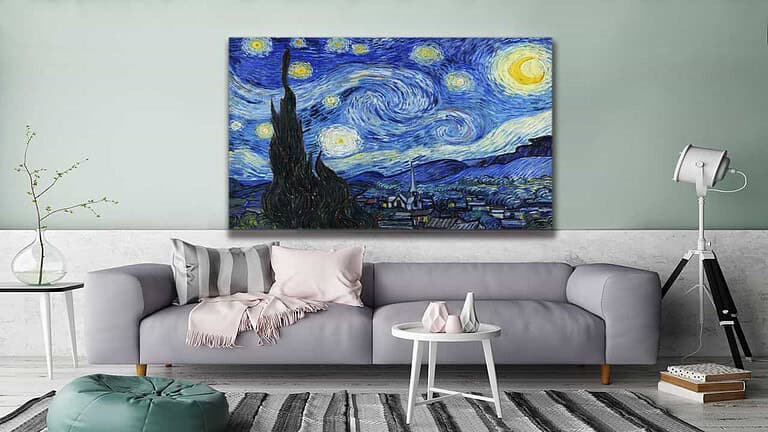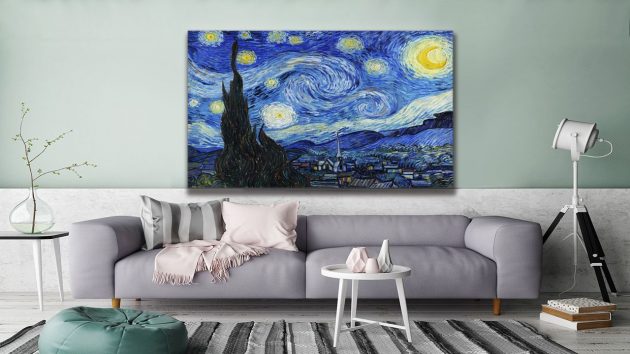 Styling with Wall Art
Wall art can be styled in a number of ways. While the obvious might be hanging up a single large wall art on your wall, you may consider grouping together a series of smaller pieces to create a gallery wall or an asymmetrical wall. Styling wall art is key to enhancing your space, finding how the wall art harmoniously aligns with the space. Let us explain how.
Focal Point
Before hanging up any wall art, you should identify the focal point in the room. Locating the focal point is essentially finding the wall that essentially grabs your attention when you walk into the room. Once you've identified the focal point of the room, you can pick out which wall art is suited for the room, whether it's a landscape piece for a dining area or poster art for the kitchen.
Gallery Wall
Your gallery wall doesn't have to be aligned and strict in terms of what you hang. It could be grouped around a theme. Whether it's unifying monochromatic art or choosing a theme and arranging it around that, the end result should speak to you.
In Pairs or More
If a gallery wall may sound too overwhelming to you, consider pairing two or three artworks on your walls. If you're going to pair a couple of wall art together or perhaps make a triptych, it's crucial to find the right size for the canvases. They should roughly be the same size, giving the illusion that these individual canvases are once. Think Joan Miro's Triptych Bleu I, II, III (1961), an abstract artwork that speaks to one another even though each canvas is painted differently. Be inspired by the likes of Miro and create your very own triptych with wall art.
Lighting
While it's important to place your wall art on a focal point wall, it's also important that the room contains the right lighting. While an excessive amount of lighting can drown the artwork and make the room as a whole appear cluttered, a lack of lighting can end up being an eyesore.
Floating Shelves and Corner Walls
Homes sometimes have the most conspicuous spots that seem to grab all your attention when you enter the room. These are the corner walls and it's time to dress them up. Here, the wall space is smaller and doesn't allow room for larger pieces.
Floating shelves are another way of displaying wall art without needing to hang it on the wall. Floating ledges are perfect for small rooms with little to no free wall space, such as the laundry room. While laundry rooms have a lack of free wall space, they do contain many shelves. One décor element is placing your wall art on the shelves and allowing it to lean against the wall. If you have a bookshelf that has more free space than it does books, placing your wall art on its shelves is also a sufficient way of presenting your wall art.