Half of the year is over. Just when you think that everything is good in your home and properties, one area remains unnoticed. It's your driveway. Panic may arise as you see that an essential part of your building or home has not yet received its makeover.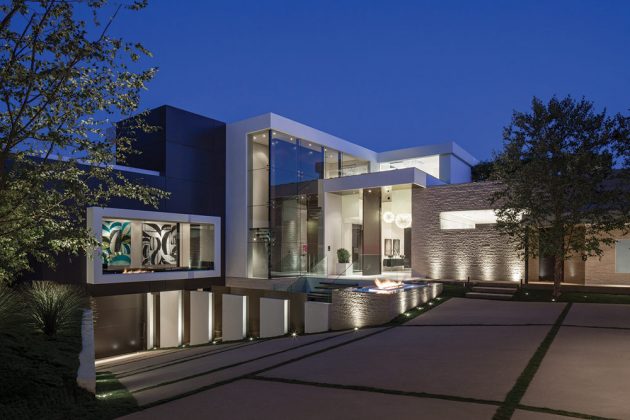 It's not too late, though. You could hurry and ask your local driveways contractor to revamp your property's entryway. It's never over for you to flaunt your home's curb appeal!
Read today's article and take note of the tips to help you begin your driveway redesign.
Things and factors to Consider when Planning a Driveway Project
The driveways often become the most undermined spaces at home. It's natural for you to let this part slip away from your renovation lists. But now, you can make things easier when you know the essentials of planning a driveway project.
1. Begin with the Right Questions: Ask Your Driveway Planner
What should I ask a driveway contractor? You might ask these questions as you look for a professional to renovate your space in no time. Good question. So, what are these essential things to communicate when working with a contractor? Here are some important ones:
What is the total cost for the driveway revamp?
What are some of your successful projects?
Are you a licensed contractor?
What is the expected timeline to finish the project?
Will you hire subcontractors?
Now, above mentioned are what you could ask when you are about to hire a driveway installer. Next are questions you have to ask yourself.
Do the contractors I hire have a good work ethic?
What are my requirements for paving and designing my driveway?
Do I know the materials to use?
Should I set a budget?
Will I renovate or resurface?
The planner could be you, or you may hire one to help you. Experts in Denver concrete driveway specialists advised that whoever will take on the planning stage should have at least a well-rounded perspective about working on the driveways.
2. Contracts: Should I Worry Before I sign
Whenever there is a contract involved, it is always a must that you go over what it says. Do not just jump into signing. When you read the contract, there are several factors that you need to take note of.
Responsibilities. Look and read for what are your contractor's responsibilities and are yours, as with the owner. Overall it should be your responsibility as the client to oversee everything. Though you will probably have a different set of roles from your contractor, you should also be well-versed with the workers, contractors, and subcontractors in the entire process.
Coverage. What does the contract cover? Are you aware of material requirements? Do you know if your city provides specific ordinances to follow when paving or resurfacing the concrete in your driveway?
Checks & Balances. At least, take a look and check out if you and your contractor are familiar with all the information. How about electricians and other amenities that will be necessary to use while construction is ongoing. What are the specific fees you need to pay? What if emergencies happened in the middle of the project and needed to be stopped? All must be written and recorded. Know what covers your project before starting it.
3. Warranties & Guarantees
Lastly, and most importantly, you need to ask if you cover contingencies? What if in the middle of the work something went wrong? That is just one scenario that often takes place as experienced by contractors in concrete coating Hamilton. The contract you will sign should clearly state if the contractor carries the role to repair or fix immediate faults after the installation, for free, guaranteed.
Also, if you hire the experts, you will not take care of any medical fees if an accident occurs. Unless the contract states and you agree that you should shoulder any contingencies and emergencies. Clarify those to your driveway planners and project managers.