Having a hot tub in your home can be very beneficial. A hot tub is a wonderful way to soothe your aches and pains. After a tough day at work, you'll be able to dip into the spa and relax. Nevertheless, buying and installing a hot tub are two difficult tasks. If you do not get it right from the beginning, there is a good chance that you're going to be disappointed in the long run. Thankfully, there are a few key factors that need to be taken into consideration to ensure that all your needs are met. Within this guide, you'll find tips for designing a spa room for your home.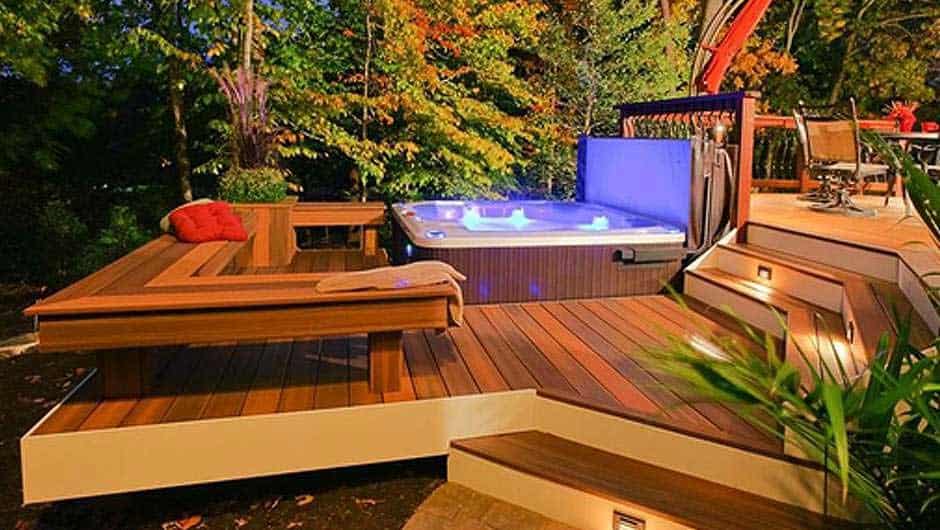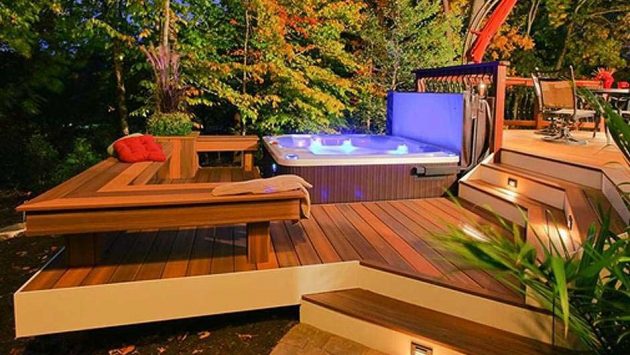 Figure Out Your Budget
Spas and hot tubs can be pretty expensive in their own right. Especially, if you're going to reconstruct a new design theme around your hot tub or Spa. To help you figure your budget determine your needs and goals of the project. After you have determined your goals you'll want to hire a local contractor and designer that will help you meet your goals and stay within your budget. Often DIY'ers, will skip this step to save money but will often lead to homeowners overspending and under satisfied. Hiring a professional to make the tough decisions can leave more satisfied in the long run. Often people make decisions on based on emotion when it comes to their desires and wants. This will often lead people making rash decisions and overspending.
Where?
Now, it is time to find out where you intend to install the spa. The options are plentiful for most. You could put it in your bathroom. If you have the extra money, you could always build a whole new room for it. Remember that the choice is yours and yours alone. If you have an empty space that can accommodate the spa, you should not hesitate to choose it. That will save you money in the long run. Of course, having a separate spa room is a wonderful idea too.
Don't Forget To Measure
Before finalizing your location, you'll need to grab a tape measure and take precise measurements of the room in question. Are you absolutely positive that the room is going to be able to hold the spa? How much room do you have? What size of a spa can you buy? This is definitely something that you need to consider. Otherwise, you might buy a spa that is too big and that is going to cause you a serious headache. Take the measurements and recheck them. This is the best way to ensure that you do not make a big mistake.
Go With A Unique Design?
Eventually, you'll need to decide what type of spa you want. They're available in many different shapes, sizes and styles. Again, the choice is yours and yours alone. You can always go with something original and conventional. Or, you can check out those unique hot tubs designs and go from there. Whether you're going to be installing the hot tub inside or outside, you'll want to make sure that you get it right from the get-go. Do that and you can guarantee that you're going to be ultimately satisfied with the end results.
How Many People?
As mentioned above, hot tubs are available in many unique shapes and sizes. This is definitely a good thing. Just remember that some tubs are capable of accommodating more people than others. This is something that you'll need to figure out for yourself. How many people are going to be using the hot tub simultaneously? If you are going to be using it alone, you can choose a much smaller one. If you intend to use it with multiple people, you'll need to invest in a much bigger one. Make sure that your hot tub is going to be able to satisfy everyone. Otherwise, your family might end up fighting over it in the future.
Use Your Best Judgment
Finally, you should make sure that you're using your own judgment. After all, it is your hot tub and you're spending your hard-earned money on it. Therefore, you should make sure that you're getting exactly what you want. Consider your own wishes and preferences. What do you really want? Sit down and compile a list of your own unique wishes and desires. Make sure that your hot tub meets all of these things. Otherwise, your spa room and spa may become tiresome.