For those who love the sun, it isn't surprising that Spain is a very popular destination for holiday homes. Choose from brand new apartments or townhouses, luxury villas or rustic village house and fincas. Many are selling at bargain prices these days.
In many areas property prices are lower by up to 50 percent compared to peak years, so there are many affordable properties that are available for holiday home buyers to choose from. There are also lifestyle buyers who are searching for the perfect place in Spain to retire to while also being able to capitalize on the strong sterling.
Lack of lending has caused the domestic property market to continue to be slow. However, international cash buyers have been grabbing Costas properties and capitalizing on the lowest prices we have seen in years on Spanish properties.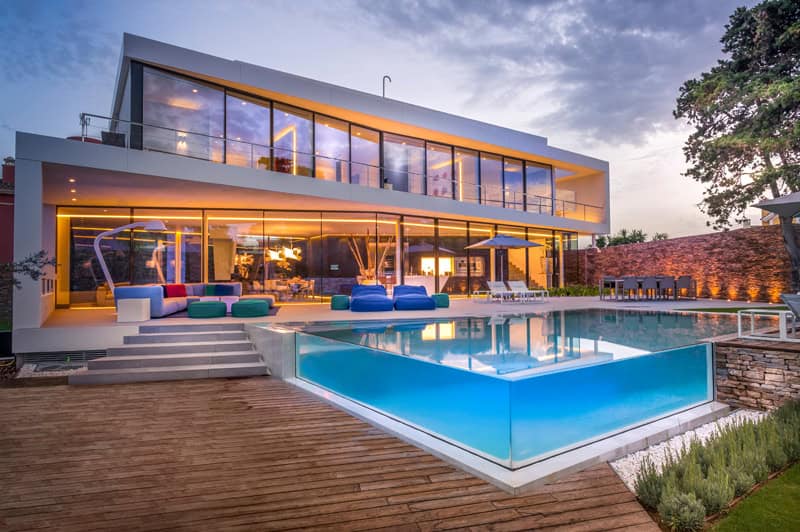 Holiday home purchasing tips
If you are considering purchasing a Spanish holiday home, we have compiled some useful tips to assist you:
Make sure to do your homework first. Check out the local area, find out who the neighbors are as well as the amenities. View the property at night as well as during the day to ensure that you are happy with the noise levels, nightlife, amount of traffic and any other potential issues. If necessary, rent a property within the same local area for a couple of days since that that will give you the best opportunity to see first hand what it is like.
Take into consideration the number of flight options there are and how far away the property is from an airport. Also make sure to consider how frequently it will be practically and financially feasible for you and your guests to use and enjoy your holiday home.
Have a reputable lawyer check the contracts, do all of the necessary searches, and assist you with whatever Spanish documents need to be dealt with. Working with an independent lawyer can save you lots of worry and work, even though it isn't automatically part of the purchasing process in Spain. If you are purchasing within a community, you may be able to avoid any nasty surprises by having your lawyer check to ensure that the management committee is current on payments as well as maintenance of the communal areas and building.
If you are purchasing a resale property that is older, have a survey done. It isn't a legal requirement, but it can prevent you from buying a property that has hidden defects.
Be flexible in terms of where you purchase a property advise the professionals at https://www.murciaservices.com. Popular areas like the Costa del Sol tend to be a lot more expensive compared to those on the Costa del la Luz or in the coastal towns surrounding Murcia, which are growing in popularity. To help keep the price down, you may want to look at emerging hot spots instead.
Before signing anything, make sure you are fully familiar with the real estate process in Spain and all of the costs that are associated with purchasing property there. If the property is on an urbanization, you also need to factor in expenses such as maintenance costs and community fees.

Purchasing property in Spain
This procedure is simple enough,and it should run smoothly with assistance from a lawyer. In general, the process of buying property in Spain involves the following:
Sign a reservation agreement. It is a deposit to make sure that the property is removed from the market by the seller. It will usually cost from €3,000 to €12,000, depending on what the purchase price is. Usually the funds are held in escrow or in a client account by your agent or lawyer.
The full private purchase agreement will be signed after about 10 days by the seller and you and you will need to pay a 10 to 20 percent deposit of the purchase price. Your lawyer during this time will conduct all of the searches on the property you are buying to confirm that the seller is actually the current owner and that all debts and payment are up to date. If there are any legal problems that arise that prevent the sale from going through, then your deposit will be returned to you. If the seller decides to not go through with the sale, then they will be required to pay you twice the amount of your deposit. You lose your deposit if you decide to pull out.
After the searches have been done and everything is in order, then the main contract of sale is signed by both parties at a Public Notary office. At this time, you will be required to pay the agreed upon final payment and any purchase taxes.
The Notary then presents the relevant documents to the Land Registry to get the property registered and then it is transferred to you. Keep in mind that it can take several month for the the title deed to be registered.
Note: If you are planning to buy a Spanish off-plan property, then usually payments are made at different stages in the building process. You must be provided with a bank guarantee from the developer in order to protect each payment, in the event tat they fail to finish the project.
Costs
You should allow for between 10 to 14 percent of the property's purchase price for purchase costs, depending on which area you are purchasing in. You will also need to add another 2 to 4 percent if you are taking a Spanish mortgage out.
Purchase costs include the following:
Legal fees are normally charged at about 1 percent plus VAT (on new build properties, VAT is 10 percent).
Land Registry fees are approximately 0.4 percent of the property's purchase price.
Notary fees are approximately 0.5 percent of the property's purchase price.
Transfer tax (or stamp duty) runs from 6.5 to 10 percent of the property's purchase price.