These days, the majority of houses will come with a patio in their garden. These are now seen as the norma and provide homeowners with the perfect space for outdoor dining and summer drinks in the garden. However, if you are looking at buying a home and you can't find one that has the perfect patio already, fear not – you could always make one yourself.
Creating a patio in a garden is actually a fairly easy task. As long as you get the best builders in your local area to lay the flooring for you then there shouldn't be anything to worry about. You just need to make sure that you design it carefully. Otherwise, you might end up making one of these common patio errors, which would greatly ruin your enjoyment of the space.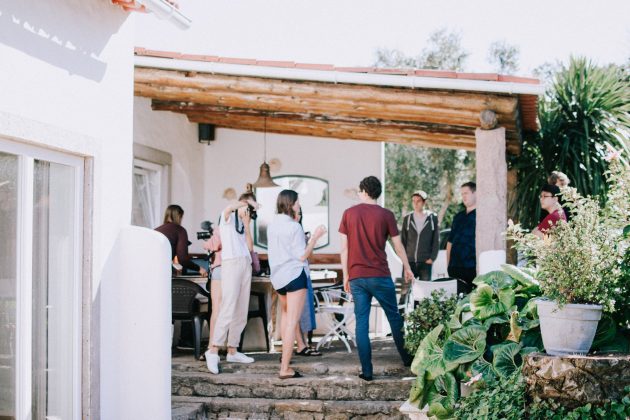 Going Too Big Or Too Small
You will need to work out some dimensions for your patio so that you know how big or small it is going to be. This is something that needs to be very carefully considered as getting the whole size of your patio wrong could ruin the whole flow of your garden space. For instance, you don't want the patio to take up the whole garden but at the same time it shouldn't be so small that you can't fit any garden furniture onto it. The patio needs to feel like a natural extension of your home, so thinking about it like that should help you figure out the perfect size for yours.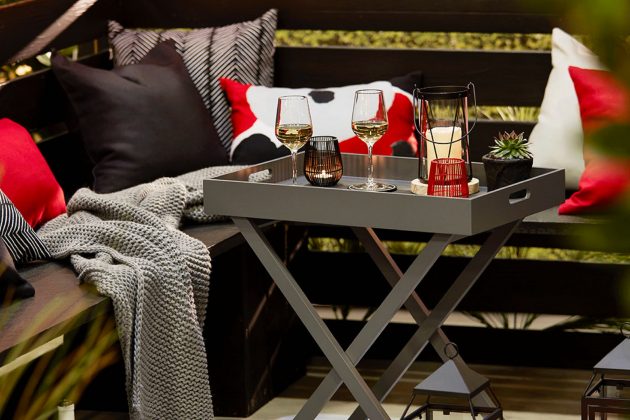 Treating It Like An Indoor Space
Some people add a patio to their garden because they think it will add more space to their home. This is true in a way, but it's still no reason to see it as an extra room. Whatever you do, don't use any furniture that is meant to be used indoors on the patio. That means you can't just put your old sofa on it rather than buying an outdoor one. Indoor furniture isn't made to brave the elements and it will all end up looking very shabby after being out in the wind and rain for a few days. And not in a chic way either!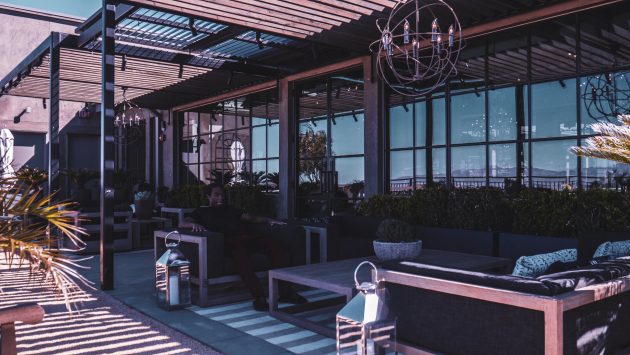 Forgetting To Add Any Cover
It's always a good idea to add some cover to your patio as well. Then there will always be a shaded area to protect you from the sun in your garden. You could create over that goes over the whole of the patio, or only cover part of it. One further benefit of this is that you will be able to install some fans. These fans are great at cooling patio entertainment areas when there is no breeze outside. If you don't want a permanent roof over your patio, you could always install a retractable awning. This can then be put out on the sunny days when you need the shade the most.
Making It Too Minimalist
These days, minimalism is a huge hit with interior designers and many people now try to recreate this trend in their own homes. It's perfectly fine to try this out on your patio as well and to try to keep furniture and decorative features to a minimum, but you need to be wary that this can go wrong quite easily. In actual fact, it's a lot harder to get minimalism right on a patio than it is in the home. If your minimalism does go wrong on your patio, it will look like a very bare paved area, which is certainly not what you want to achieve!
Overcrowding The Space
Similarly, it can be all too easy to end up overcrowding the space on a patio. After all, there is so much that you could put on it, including various pieces of outdoor furniture, outdoor games for the kids, and decorative features. If you put every single thing that you think of on it though, there might not be much space on it! So, try to keep things that you put on it to a minimum. Otherwise, it may just look like you are having a patio sale!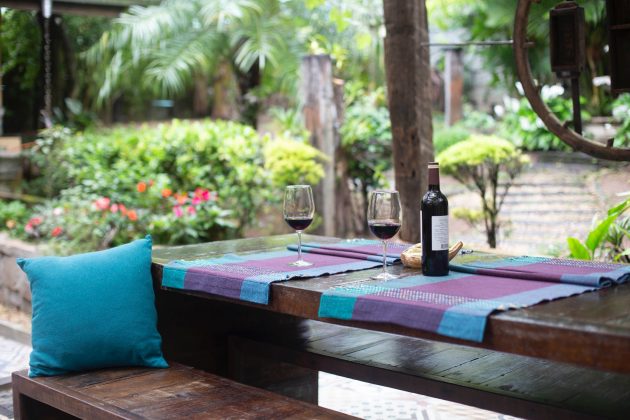 Errors With The Drainage
If you get professionals to create your patio, then you shouldn't have too much to worry about when it comes to the draining. However, this is something you need to check as soon as the patio has been made as any errors could lead to flooding which will weaken the foundations.
Hopefully, you never make any of these patio errors!