When you buy a home, one of the most important things you look out for is how much it is going to cost you to keep your home in perfect shape. It may be intimidating at first, especially if you are a new homeowner. Maintaining a home is a very tricky job because it doesn't only involve vacuuming and wiping off the dust. Instead, there are so many things you can do around the house, even if you don't have much experience. To be efficient, you can keep a home maintenance calendar, which will include all the tasks spread out over time, so you aren't too overwhelmed. This also helps with your budget planning because if you want to fix or repair something in the house, you will have a budget and a plan beforehand. Even though there is no right or wrong way of how you can divide the tasks, completing them seasonally is a good option since some jobs are best completed in warmer weather conditions instead of cold. Therefore, keep on reading to find out how you can maintain your home during each season to keep it in the best shape.
Spring cleaning
There is a pretty good reason why it is called spring cleaning. It doesn't only include cleaning out your winter wardrobe but actually cleaning your house from top to bottom. You can start outside by raking up any remaining leaves on the ground, and also the roof, and then you can reseed the lawn and replant your flowers because they also need new soil in order to bloom beautifully. Next, you can continue to your patio or deck. Since you wouldn't have been using your patio for a few months, you will most likely need to spray it with water and sweep it clean. Also, if you have a pool, it is time to clean it thoroughly. When you are done with the outdoors, you can move inside of your home. Here you can start by cleaning the windows and wiping the door which probably got very dirty during the winter season. Also, springtime is the best season to repaint your house. If you want to find out how much this particular job is going to cost you, you can find such information on websites like PriceYourJob to find out about the cost of material and labor. After doing all this, you are ready for the summer season.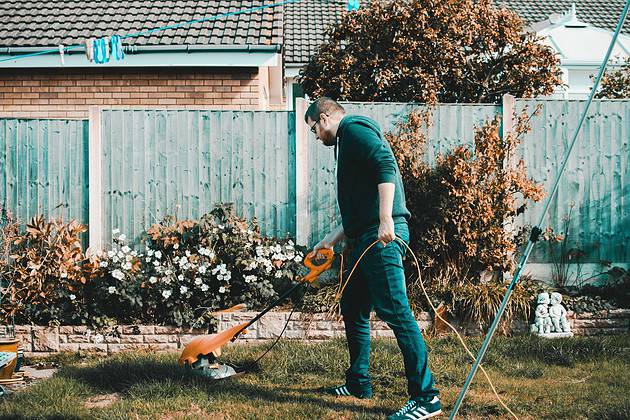 Photo by Lisa Fotios from Pexels
Summer cleaning
During summer, nobody really thinks about cleaning and doing home maintenance, but there are still some tasks that you can do in the beginning and enjoy the rest of your summer days relaxing by the pool. For example, when the weather is warmer, your outdoors need most of the attention. You don't want the grass to turn yellow or have dead flowers, so make sure you turn on your sprinkles and give your plants extra water. Also, as the weather gets warmer, more insects start to show, so take care of any insect problems that may come your way, such as having ant poison out and keeping cobwebs clear. If you are looking for a summer home project, you can clean out your garage. And don't forget that the most important thing which we use in summer is the air-conditioning. No matter what kind of system you use, it is recommended that you clean your filters every month because they get dirty very fast if the A/C runs a lot.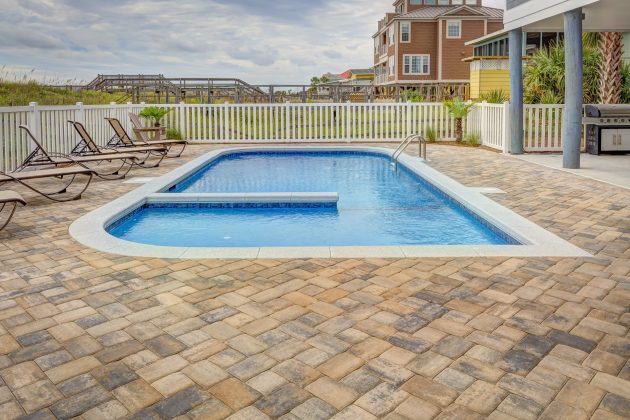 Fall cleaning
You might want to reserve a few weekends to take care of the fall home maintenance tasks to prepare for the upcoming cooler days. The first sign that the warm weather slowly goes away, and the chillier days come along is when we see yellow leaves on the ground in our yard. Make sure you rake the leaves and clean your garden. Also, clean out the fireplace and the chimney and check them for any damages. Stack the firewood in pallets and cover it with plastic sheeting so it doesn't get moist since the weather can get very humid because of all the rain. Then, don't forget to turn off the sprinkles and any outdoor water faucets because they may freeze as the weather gets colder. Once you take out the winter wardrobe, then the pool season is over, so make sure you cover it. This way it will be kept clean for next season. Again, if you are looking for a home project, you can remodel something in your house, for example, your kitchen. The temperatures are moderate, and it will be easier to find contractors.
Photo by Elizabeth Explores from Unsplash
Winter cleaning
We usually slow down with any home projects and repairs during wintertime because the weather conditions are very unpredictable, especially when it snows. The most critical task of home maintenance is to stock up on supplies. This means having the firewood ready and dry and buying ice melt to spread on your stairs and pathways to avoid frozen grounds. Another thing that you need to watch out for is frozen pipes. In order to avoid damaging and bursting the pipes, make sure you keep the cabinets below sinks open so warm air can go in. According to the American Red Cross, it is recommended that you set your thermostat to at least 55 degrees if you are going away for the holidays. Also, if it is a very snowy winter, you must regularly shovel the snow away from the pathways, and if you want to make your job much more manageable, use a snowblower.
Wrapping up
Even though the winter season may seem the hardest and the most time-consuming due to the weather conditions, each season comes with its own baggage. No matter how you decide to spread out your home maintenance tasks, the most important thing is to do it on a regular basis. This way, you will be avoiding any severe damages around the house, plus it can be time-fulfilling. Even if you finish with all your home maintenance tasks on time, you can always start other home projects that can be just as fun. On that note, get your tools ready and start maintaining!