It is so important to find the time and space to relax. We spend much of our lives amid a noisy hubbub and, at some point, we need to switch off and separate ourselves from the busy and the stressful. The best place to unwind is in the garden, with a book or a friend. But, maybe you need to make this area more appealing, somewhere where you want to stop and lounge and relax. What better way to do this than by installing a garden bar area?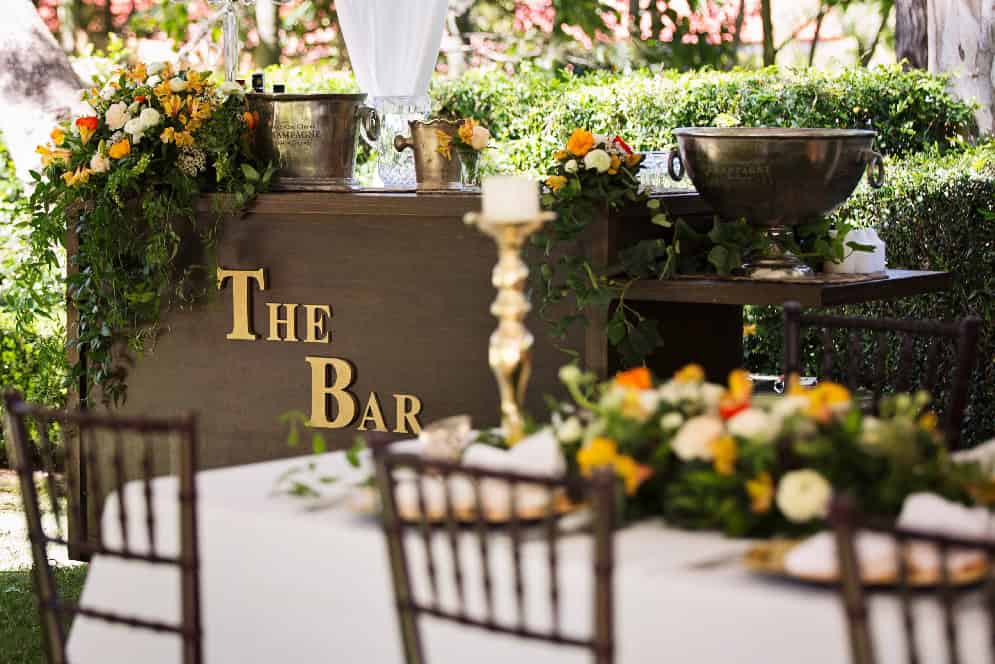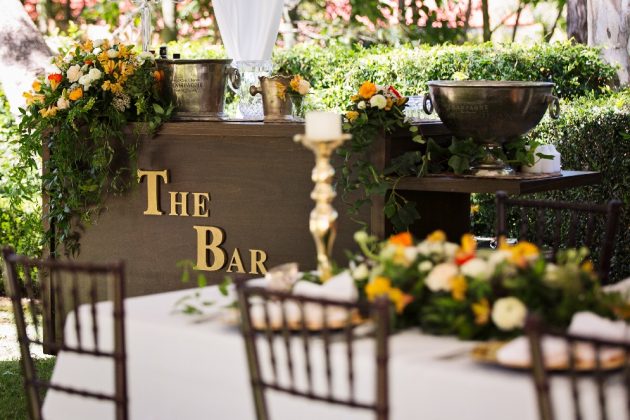 In a few easy steps, it is possible to create a beautiful relaxation area. There is no need to spend a fortune, and you may not even need any outside assistance. Here we provide instructions on how to build a functional garden bar area.
One: select the best area
If you have a south-facing garden, you might feel lucky and seek to position your garden bar area against the sunniest wall. However, some areas of your yard could become unbearably hot, and it may be best to be avoided – or adapted with the use of shade.
However, equally, in north, east and west facing gardens, you need to be aware of the shaded areas and when these appear. Think: when will you spend most of your time sitting in the garden. If it is a couple of hours after work, then place your furniture in an area that could make the most of the sun.
Spend some time watching the shade in your garden and identify your best area for your functioning garden bar.
Two: be clear on how you will use the space
Do you only want to use the garden bar when it is sunny? This could severely limit the use of this space, especially in the UK. There is obviously no relying on our weather, and it would be a shame to create this room outdoors and then hardly ever use it. You may want to consider if you need a roof structure of some kind. There is nothing more relaxing than sitting beneath glass and hearing the patter of rain. You can then be sure of using this space a lot more during a British summer.
Three: fix a budget
You need to set a budget and then plan. Without an understanding of the money you are willing to spend, it is impossible to create the most effective area. You may choose to take an incremental approach. You could start by creating the platform and then adding in the furniture later. Then, the roof could come much later still.
Sit down with a piece of paper and sketch out how you hope it will look in the end. You can then price this up while looking for inspiration from the top garden designers.
Four: set up strong foundations
You might buy a parasol and a cheap garden bench, and you have your bar area. However, if you want something a little more permanent, then you are going to have to consider a solid base. You have many choices, from paving slabs to concrete, to decking. Slabs are easy to handle, but it is essential to level the surface and grab a bag of sand and cement. Each slab will need to be level to prevent future health and safety issues. Decking might give a better look and can be easily achieved, even as a DIY project.
Five: select the best garden furniture
If you can, splash out on the furniture. This is going to be the making of your garden bar area. Spending money on the furniture also requires you to spend some more on protective covers for the autumn and winter storms.
This is the time when you can browse and dream of your perfect area. There are so many options, from the cushioned to the large wooden benches.
Then, gradually
The garden bar feature can be a work in progress. You can think about a fire pit or maybe some lighting. You can evolve the space so that it becomes an area that you can use at all times of the year.