Calvac Paving was established in 1974. The San Jose, California-based firm provides paving and concrete services to commercial and residential property owners. It has served hundreds of customers across a broad range of industries, leaving them totally satisfied with the end result. Calvac Paving is a household name in San Jose, as many residents have acquired their services at some point. From asphalt repair to crack filling, the experts at Calvac Paving know exactly how to approach the project and complete it in a timely manner. Below, you will discover more information about this amazing company and its employees.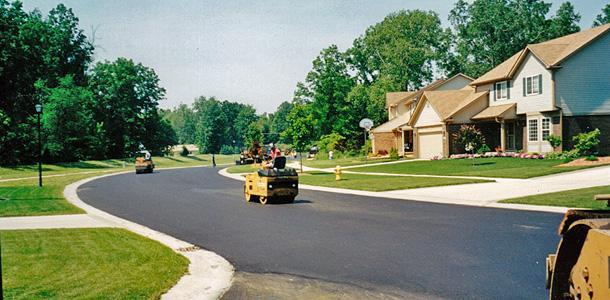 Works With Homeowner Associations
Dealing with homeowner associations can be difficult at times, with their strict regulations and stipulations. Homeowner associations not only oversee the marketing and selling home in a specific community, but also make sure residents living in the community abides by the rules. When any type of work is required in the community, the homeowner must have the project approved before it can be complete. This is where Calvac Paving will come into play, as they are familiar with many of the San Jose home owner's associations and how they operate.
If you are in need of seal coating, paving, or interlocking pavers and do not want to deal with your homeowners association, Calvac Paving will do it for you. The staff will contact the association directly to seek approval for the project.
4 Decades In Business
One thing to know about this company is that it has been in business for an extensive period of time. The Calvac Paving company has been serving the Bay Area for more than four decades. The company opened for business in 1974 and been going strong ever since. Whether you're looking for concrete or asphalt repair, you can pretty much guarantee that this company will have a solution to your unique needs. With over forty years of experience, there is literally nothing that Calvac Paving cannot do for you. On top of the cost-effective services, the company also offers a user-friendly website that makes them accessible to everyone.
When you need assistance or need to find answers, all you need to do is visit the official website for Calvac Paving. As soon as the page loads, you'll have the answers at your fingertips.
An Exceptional Warranty
There are few companies in the industry that are willing to protect their clients. Calvac Paving is unlike the alternatives. This company has proven time and again that they're more than willing to protect their clients from start to finish. Plus, they offer reassurances well beyond this level. When you work with Calvac Paving , you will be provided with a 3-year warranty. This is three times longer than the industry standard. The company is confident that their work will stand up to the test of time.
OSHA Training For your Safety
There is no doubt that construction work can be a little dangerous. The good news is that Calvac Paving has the knowledge and experience needed to keep the consumer protected to the fullest. Each and every member of the company's operations staff has been put through comprehensive OSHA training to ensure their safety as well as yours. Each member has been required to complete at least ten hours of training or more. They are also required to continue training through an ongoing program. This combination ensures that the company will be able to protect their clients from serious injury. The team knows how to get the job done right with the minimum risk.
Results You Can See For Yourself
There are many paving companies in Silicon Valley, but it is pertinent to know what you're getting in advance. Some companies are not willing to show off their past projects. This is where Calvac Paving is different. This company is proud of their portfolio. In fact, they've been more than willing to show off their recent asphalt repair work to their potential clients. The project took place in a Redwood Shores parking lot. The company utilized new technology and aged old techniques to provide the client with totally satisfactory results. Suffice to say, the results are obvious. The company transformed the ordinary parking lot into something magnificent and better than ever before.
If you're looking for a paving company in San Jose, you owe it to yourself to get in touch with Calvac Paving . You will not be disappointed.