One of the greatest economic realities in handcrafting is that of glass. The art of glass making has a long history, and from century to century, there has been tremendous improvements in this beautiful art which has resulted in amazing glass designs and products. Along this line, the Venice city prides itself in providing home to one of the greatest collection of glass work- The Murano glass chandeliers and Venetian chandeliers. This is a collection of executive and luxurious glass that fits in offices, homes and for business enterprises seeking to establish a class of their own.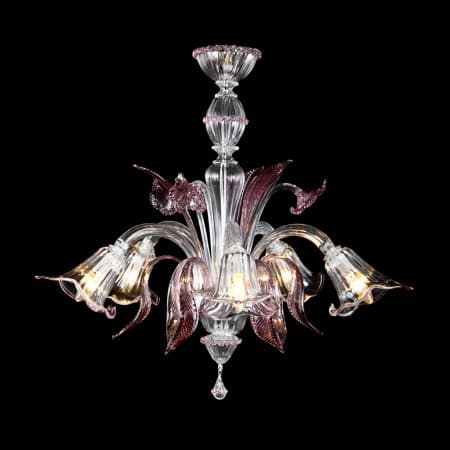 The Murano glass and Venetian chandeliers comes in different categories, for example:
Chandeliers
Wall Lamps
Lampshades
Ceiling Lamps
Mirrors
Ca' Rezzonico And Luxury Line
Modern Design
Artistic Glass
Vintage Collection
For lovers of executive housing components, the Murano glass and Venetian chandeliers are a great choice. These type of glass products will not miss in any executive interior decoration. The widely used type in this respect, the Murano Glass Chandeliers brings a feeling of satisfaction, comfort and value when used in any interior decoration. They make the house feel and look luxurious and are readily available in leading stores like Sogni Di Cristallo.
Another type that brings equally satisfying feeling around your home or office is the Murano Glass Wall Lamps. These type are used to not only showcase the taste of good choice and value in glass handicraft but also to bring a cool and technical look in the room as it's also made in a technical way, combining the aspects of accurate measurements, sleek design and performance in one glass product. You use different bulbs or lamps with different colours to blend with the colour of the main chandelier.
These products are designed and built with great precision to bring out the best. The process that produces the assymentrical look that most of these glass products have is accurately crafted and has been the choice of many for centuries.
The murano products are also available in online stores, with Sogni Di Cristallo being one of the certified distributors of quality Murano glass and Vetenian chandeliers. If you need to bring an executive and stylish look in your office or home, get the Murano Glass Chandeliers or the Murano Glass wall lamps. Enjoy the different colours, designs and affordable rates at Sogni Di Cristallo store today.