Adding new features to a house is one of the best things about owning a property. Putting your personal stamp on things and making a space truly feel like your own is not only a rewarding experience but can be a great way of adding value to your home.
Unfortunately, not every passion project is a money spinner, and sometimes an extension or new addition to your home's surroundings can actually harm the resale value of your property rather than help it.
So, before you start work on that new outdoor project, here is a list of investments that will definitely be worth your time and effort.
A shed or summer house
In a busy family home, there's nothing better than knowing that you can just step outside and retire into the comfortable surroundings of your personal summer house or shed to grab a few moments of peace and quiet.
Not only do these structures offer a place for quiet refuge, but they're great for additional storage needs too – perfect for tidying any gardening equipment that is deemed too 'messy' to be stored inside the house.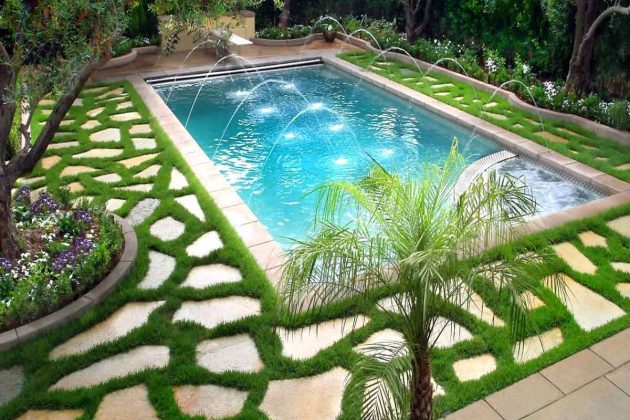 A swimming pool
Who hasn't dreamed of owning a property with a pool? The idea of waking up early and heading out for a morning swim is a desirable one for many and can be a major selling point for buyers if you ever decide to put your property on the market.
Whilst swimming is a great hobby for kids to take up, if your household is home to small children, it's wise to install the necessary safety protocols such as a pool cover and a barrier to the pool area.
Pools are great fun but do require constant maintenance in order to keep them clean and hygienic, so keep this in mind before deciding to start construction.
Patio area
An outdoor patio area is proving to be hugely popular with home buyers over the last few years. These stylised seating areas look great and can be put together relatively cheaply. Patios are perfect for hosting outdoor BBQs or gatherings and are an attractive feature, working as a nice transition from home to garden.
Solar panels
This investment is not only good for your finances but is also good for the environment too! Installing solar panels can help you generate your own energy, meaning that you have to use less from external providers, thus saving money and fuel.
Whilst solar panels can be a hefty initial investment, there are federal and state run tax credit programs to help subsidize the cost. With this savings, and the potential energy costs saved over the following years, you should be making your money back in no time.
Solar panels are also a great draw for potential buyers. They will help add to the value of your property and will entice buyers with the promise of lower energy costs.