The kitchen is no longer just a space used for preparing meals. It has become a multifunctional area of the home over the years and as such, it deserves a lot more attention when it comes to its decor.
But there is much more to the appearance of the kitchen than just the actual furniture and appliances. The contemporary kitchen lighting plays a key role in the way a space is perceived and for a kitchen, you want to present it in a clean and elegant way that makes staying there a comfortable experience but you also have to pay attention to not obstruct the cooking part.
Lights.co.uk is one of the lighting manufacturers that are all about customer satisfaction. As their business grew into a well-acknowledged company, they offer a great selection of residential lighting fixtures. This makes it incredibly easy to choose and buy ceiling lamps online thanks to their highly service-oriented employees. And on this topic, one of the most popular kitchen lighting trends among their clients are about all lamps ceiling designs that illuminate the entire kitchen directly from above, casting no shadows on the counters.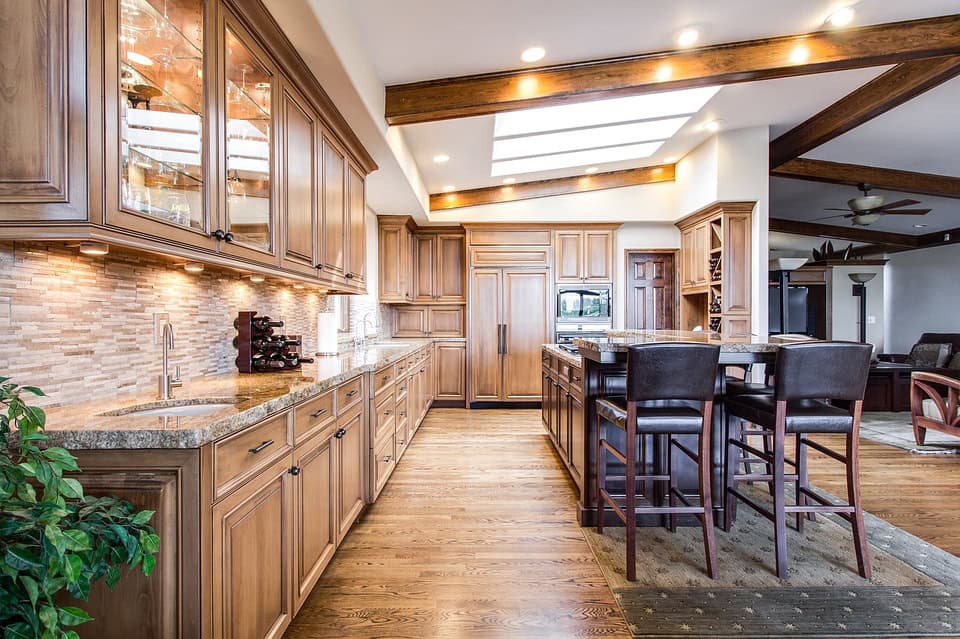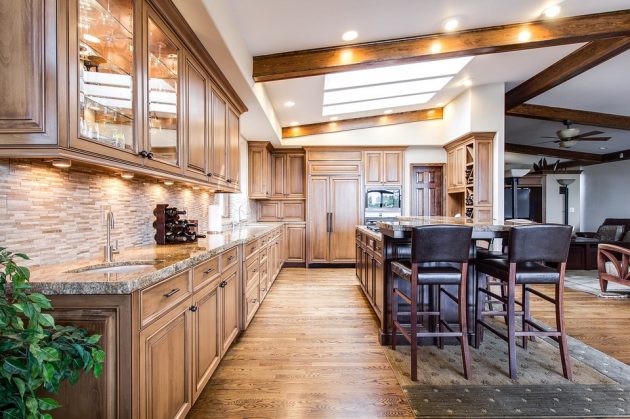 Back on the topic of kitchen lighting, making the right choice is not as easy as picking a lamp that you like. There are quite a lot of things that you need to take into account if you want to achieve a result that will simply outline your kitchen perfectly while making it even easier for you to prepare food. You have to remember that you need to aim to create a cozy atmosphere where you can enjoy yourself and entertain your guests. The kitchen has grown out from its original purpose and now also serves as an entertainment hub.
For that purpose, there are multiple types of lights that you can use.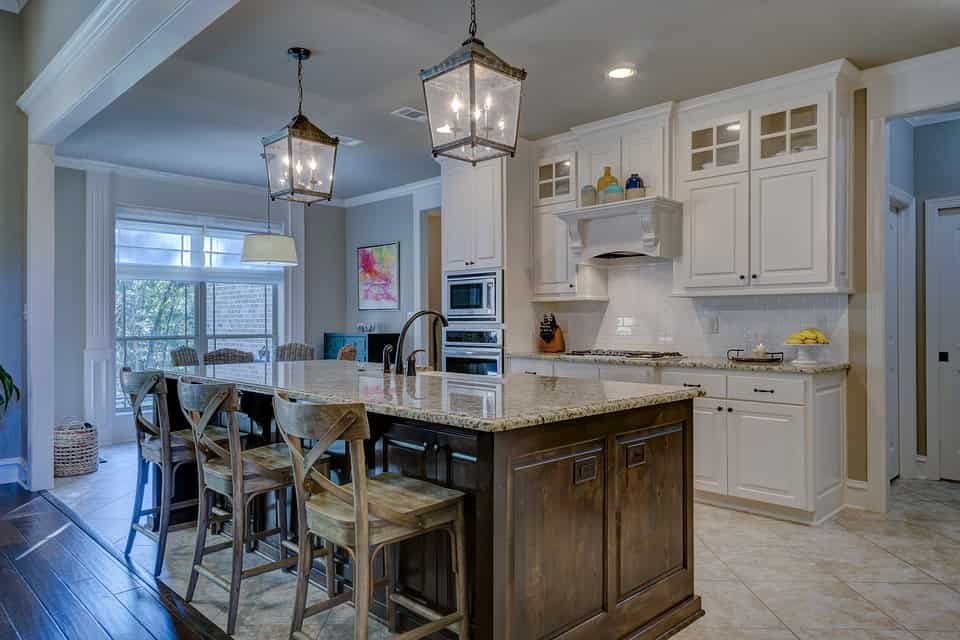 One of the most popular kitchen lighting types is pendant lighting. Usually, it is used over a kitchen island, a bar or a certain open part of your kitchen counter. This direct overhead light is very practical as it is focused on the work area where you will be doing all of the chopping, mixing and even consuming the food. It works incredibly well with most of the popular styles out there such as the farmhouse, rustic and contemporary kitchens.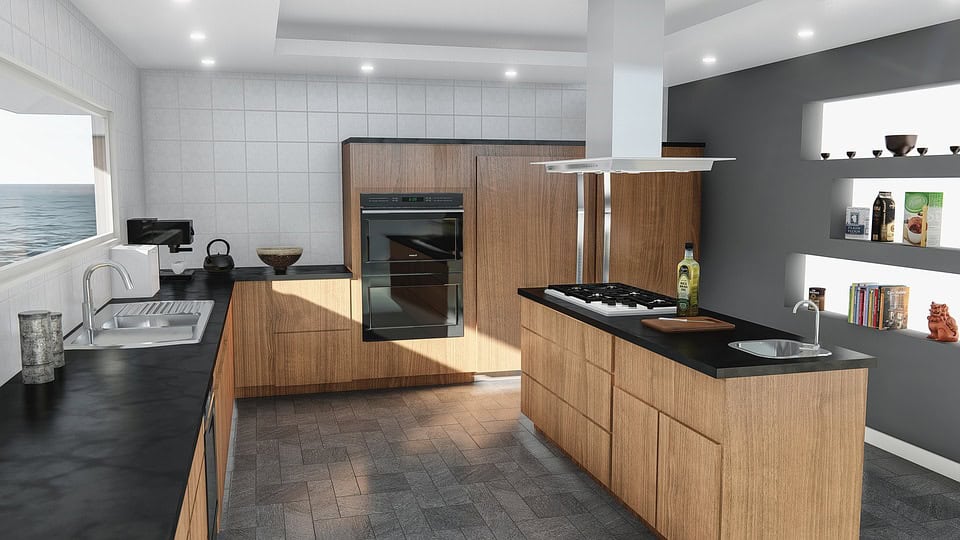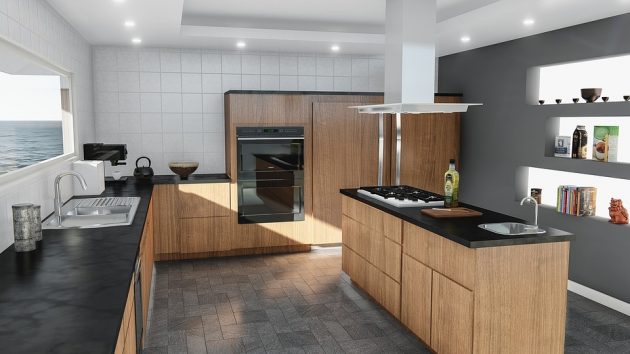 A more modern approach is to install subtle lights in multiple spots around the kitchen. This way you avoid creating a distracting light pattern and you can actually achieve a lot of interesting results, especially with lights placed behind or under cabinets. In such a setup, you can specifically focus an area that you want to draw attention to.
While we are on the topic of modern lighting, we must introduce ceiling light. Unlike the other rooms in your home where ceiling lighting is usually used as a backdrop, in the kitchen, you want it all in. Basically, what this means is that you do not want to rely on additional lighting fixtures to light up your kitchen. Of course, accent-type lighting such as recessed lights and under-cabinet lights work perfectly with ceiling lamps.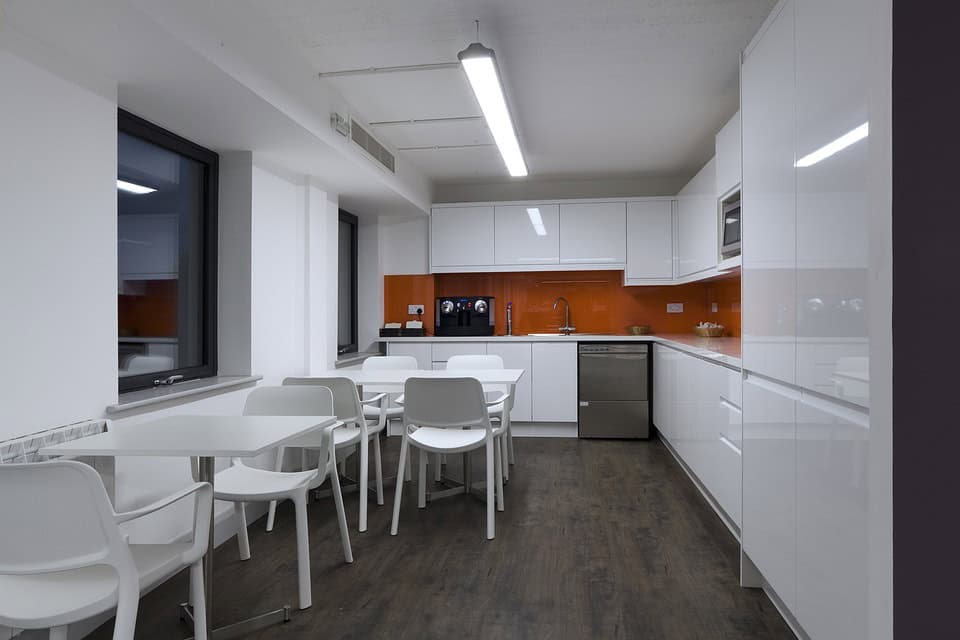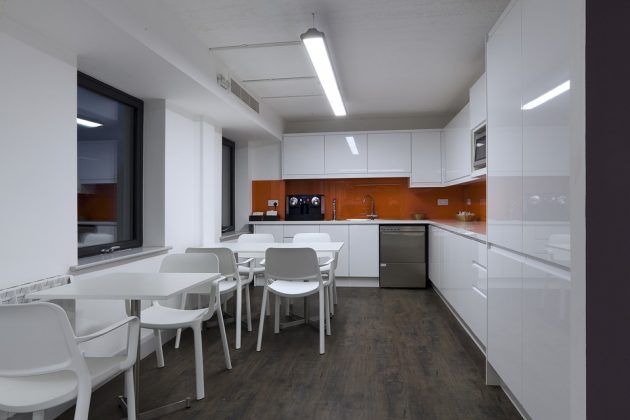 The important aspect of contemporary kitchen lighting that you must not forget is practicality. You want to create a combination of elegance and functionality as after all, the kitchen is a utilitarian type of part of the home before anything else. In the end, you will have to choose a type of lighting that will enable you to perform all of the functions that a kitchen offers, but just keep in mind that you will most definitely use this room for entertainment purposes.