Many people think of rugs as just a covering for the floor, something to wipe your feet on, or just an object to keep down wear and tear on the areas of your home with the most traffic. While this can be the case, it overlooks a huge source of styling potential. The right rug can tie your rooms together, add a splash of color and even be used as a focal piece. The following are just a few things to think about when picking the right rug for you.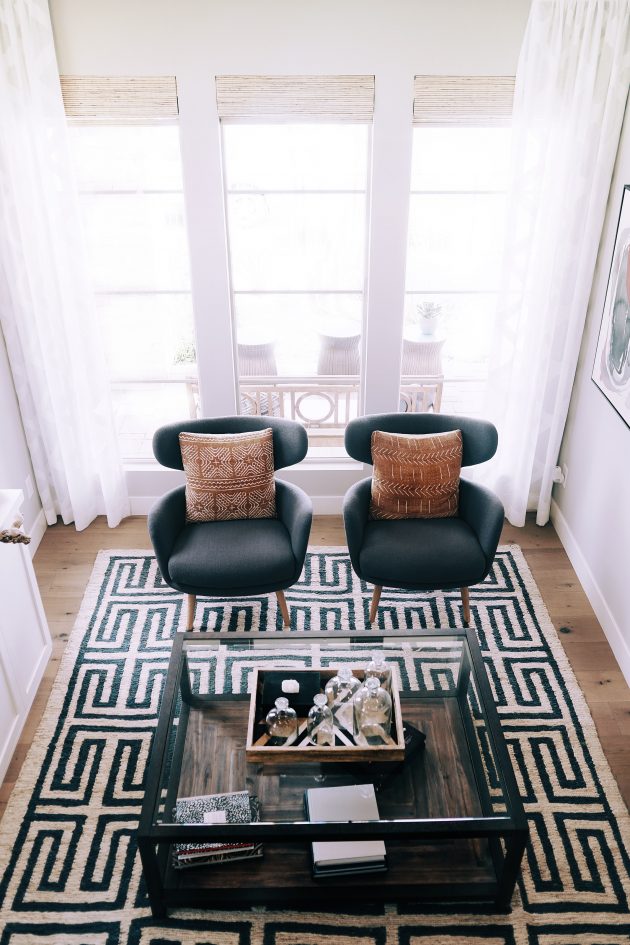 Color and Pattern
An important consideration before rug shopping depends on the space you're going to decorate. A fun way to spice up your space is to think of what type of feel your space gives off. Is your pad ultra-modern? A bold geometric design from loloi rugs can give a sophisticated splash. Does your living room remind you of a rustic lodge? An animal print might just be the finishing touch!
Another consideration is if your room is already established with furniture and decorations. If you already have your décor in place, look at the colors, patterns and textures you already have. If you have a lot of patterns, the best way to go is a solid colored rug. Too many different patterns can make your space look to busy and cramped. On the other hand, if the colors of your room are fairly subdued, going with a brighter color or more detailed pattern will give your space depth and dimension.
Size, Shape and Placement
Another import aspect to consider is the size of rug you want and the space you need to fill. A good rule of thumb is to make sure there is at least a foot of space between your rug and the wall. If you're using a rug in a room with furniture, at least the front feet of all the furniture should overlap the rug. But things are a little different in bedrooms – you can use smaller rugs to break up large empty spaces or use a very large rug under the bed. Make sure it's big enough to incorporate your bedside tables too.
It can be easy to see rugs as just squares or rectangles, but this can really limit your design potential. Try considering a round or oval rug to soften rooms with lots of angles, like the kitchen, and make sure to think of different ways you can arrange furniture in other rooms as well. Using a round rug in common rooms can help to create an atmosphere that's perfect for more intimate conversations. Another great idea is to use rugs in nontraditional ways – throw one over the back of your couch to liven up an old favorite. You can even use one as a wall hanging in place of a focal piece of art.
Conclusion
Rugs can be so much more than just floor coverings! Choosing a rug can really make or break your room design. Make sure to pick a rug that either compliments your existing décor or one that has a few colors that you can build your palate around. Experimenting with different styles, shapes and placement can be a lot of fun and give your spaces a truly unique and original design that's all your own.