Transforming a backyard into a luxurious poolside paradise is an exciting endeavor that can redefine outdoor living experiences. Through thoughtful planning and design, it is possible to create a captivating oasis that combines the refreshing allure of a pool with the comfort and functionality of various entertainment zones. This article is a guide for those seeking to transform their backyard into a stunning poolside retreat.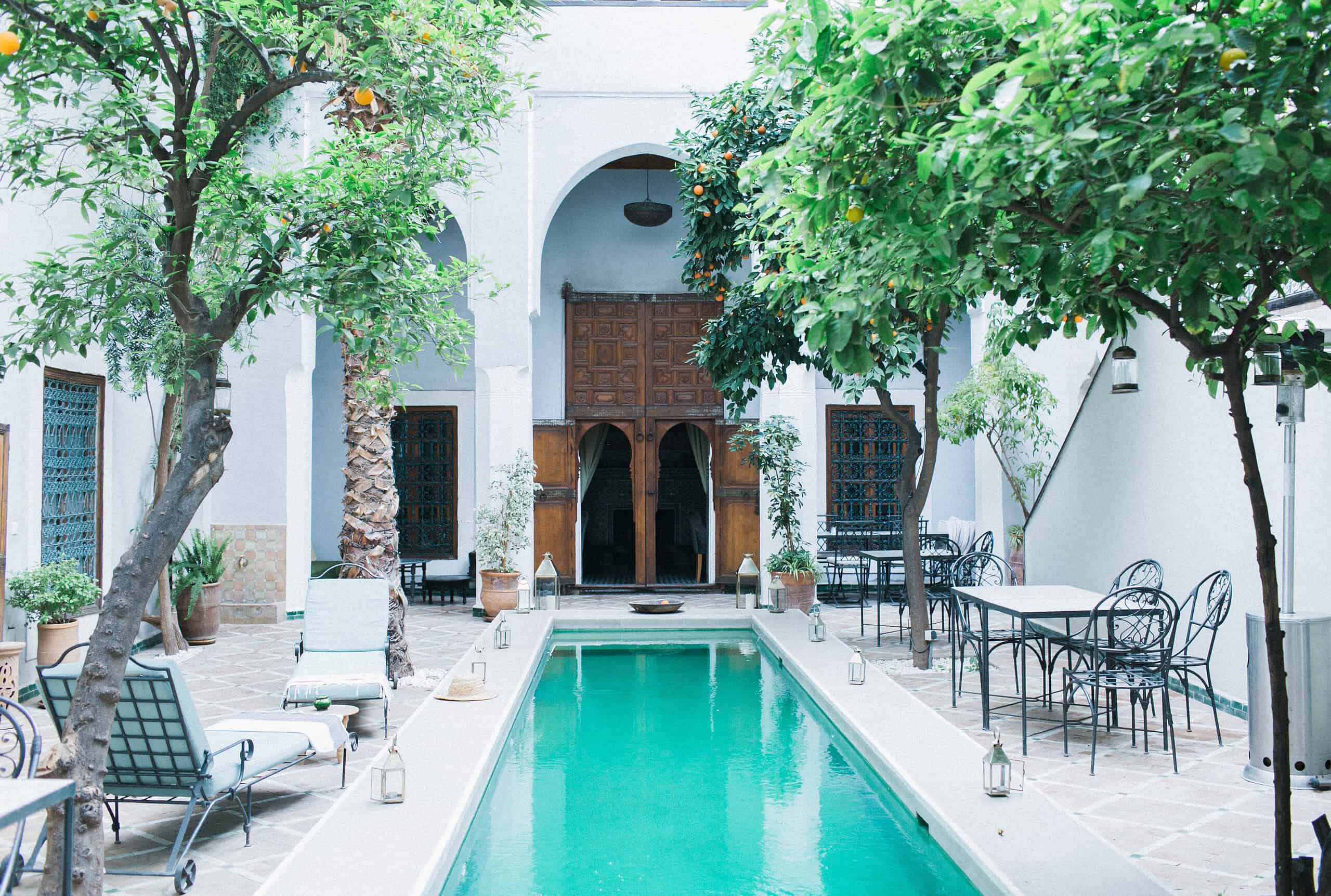 Designing a poolscape
Begin the process by envisioning the layout of the poolscape. Factors including the shape, size and placement of the pool are crucial for seamless integration. Studies have shown that a well-designed pool enhances the property value and elevates its overall appeal – strive for harmony between the pool and the surrounding landscape for a visually pleasing result. In addition, safety must remain a top priority – installing proper fencing and Köpa pool covers ensures the well-being of loved ones.
Elevate the space with outdoor kitchens
Consider upgrading by adding an outdoor kitchen; outfitting the space with a grill, countertops, sink and seating area creates the perfect setting for al fresco dining and entertainment. Modern homes are increasingly embracing outdoor kitchens that enhance functionality and provide a touch of luxury. Additionally, create designated lounging zones near the pool designed for ultimate relaxation – plush outdoor furniture such as chaise lounges and hammocks offer an inviting spot for sunbathing or unwinding with a good book.
The green touch of landscaping
Lush landscaping is fundamental to creating a serene and inviting atmosphere around a pool – incorporate a variety of plants, shrubs and trees to achieve aesthetics and privacy. Moreover, strategic landscaping enhances the visual appeal and functionality of the pool area. Extend the usability of the outdoor oasis into the enchanting evening hours with ambient lighting – the soft glow of string lights, lanterns and underwater LED lights can transform the space into a magical retreat. Studies underline the positive impact of outdoor lighting on overall well-being.
Summary of elements to consider
In conclusion, crafting a backyard into a poolside paradise requires a blend of imaginative planning and creative design. However, safety is paramount and consulting professionals ensure your vision aligns seamlessly with reality:
Determine the purpose: Will it be for relaxation, entertaining or exercise?
Plan the layout: Assess the size and shape of the pool and the space around it.
Select materials: Materials should be durable and slip-resistant.
Incorporate landscaping: Use plants, trees, and shrubs to enhance the poolscape.
Seating and amenities: Provide ample seating options.
Lighting and ambiance: Install appropriate lighting to create a welcoming atmosphere.
Consider safety: Install safety features such as pool fences, gates and alarms.
Maintain the poolscape: Regularly clean and maintain the pool.