Everyone wants an outdoor space in their homes. Even a small balcony is a dream come true, especially for people living in the city. Since space is limited, many don't have access to spacious backyards and open patios. Many consider themselves lucky in having even the smallest balcony.
If you own a balcony, you want to enjoy it as much as you can. To do this, you may want to design it to make it cosy and relaxing. The good thing is, you have a lot of options when decorating your small outdoor space. You'll only need some supplies and some imagination to spice up your balcony. To make things easier, here are some of small balcony design ideas to get you started.
1.Set Some Tables and Chairs
One way to enjoy your balcony is by placing a table and some chairs. Almost everyone enjoys a cup of tea in the morning. You can go for a simple, minimalistic look or a bright, colourful theme. If your balcony is not in a covered area, you may want to get furniture that can be easily stored. If it rains, or snows, or if you'll be away for a while, you can easily store your furniture to preserve them.
2.Composite Decking on a Balcony
Want a real backyard feel to your apartment? Why not use some composite decking to spice it up? Contrary to what you may believe, setting up composite decking on your balcony is quite easy. Since you don't need any foundation, you can install it immediately. It's also quite easy to install composite decking materials using various decking accessories. You can also select from a wide variety of colours and shades to suit your preferred aesthetics.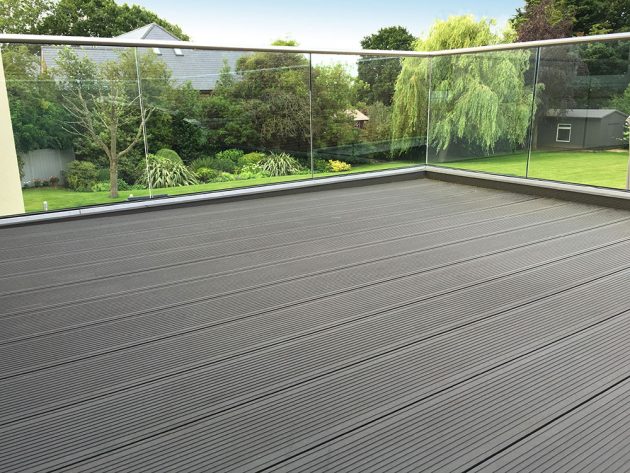 3.Garden Balcony
Nothing says relaxing outdoor space than a garden full of plants and flowers. Since most balconies are often tiny spaces, planting a lot of plants and flowers seems impossible. However, you can achieve this by using some imagination. For instance, you can use an old drawer as a vertical planter. You can also take advantage of the walls if your balcony has it. You can place shelves to place your plant pots on.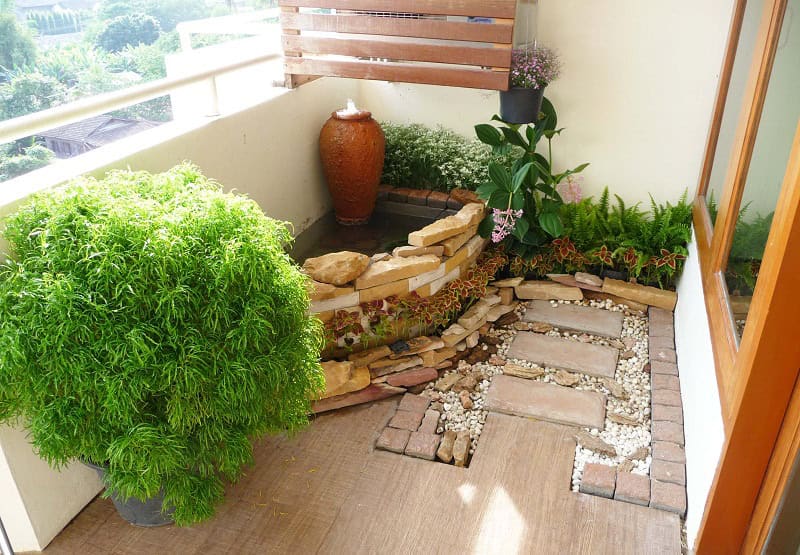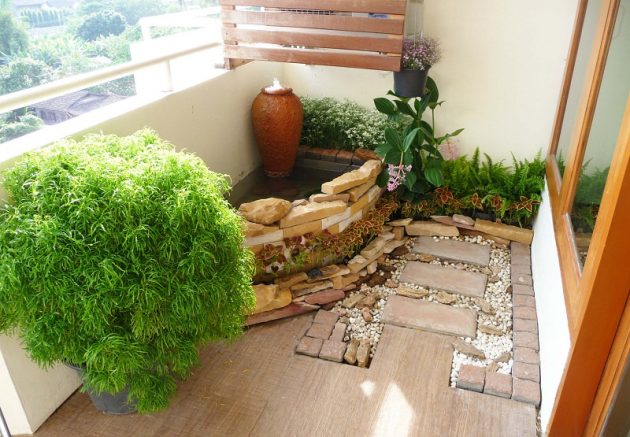 4.Add Hammock
Outdoor seating is the best way to enjoy the outdoor space. One of the best and most relaxing is the hammock. Alternatively, you can hang a lightweight chair turning it to a swing. It will add a "vacation vibe" in your balcony. Grab a book and a few pillows and you're all set.
5.Pretty Lights
If you want to spend some time in your backyard during the night, you may want to light it up. One way of doing so is by using stringed lights. Want a DIY approach? You can use mason jars and battery-powered led lights. Place the lights inside the mason jars and arrange them as you please. They're an instant illumination and decoration for your small outdoor space.
6.Private Escape
Because of the limited space, you may have an exposed, "no-walls" balcony. It's quite common, especially in highly-populated cities. Does this mean you can't have a private outdoor space? No. What can you do? You can plant some tall plants along the edges to act as your walls. Some of the plants you can use are bamboo and dwarf trees. With this, you won't only have a garden, but a secluded and private place as well.
7.Bird Pit Stops
Depending on where you live, there might be birds flying by every so often. If so, you can set up some birdhouses and bird baths to invite some avian friends. The sound of chirping and the sight of playing birds are quite relaxing. You don't have to buy expensive stuff for these. You can make it all by yourself. There are many creative and easy-to-follow DIY guides found on the internet if you're interested, even for the smallest balconies.
8.Carpets and Pillows
If you're only renting out a place, it's quite likely that you're hesitating to get outdoor furniture. If so, you can still enjoy your balcony without buying some bulky furniture. All you need to do is get some carpets and rugs and a few colourful pillows and cushions. Not only that they're cheaper than furniture, but they are easier to store and transport.