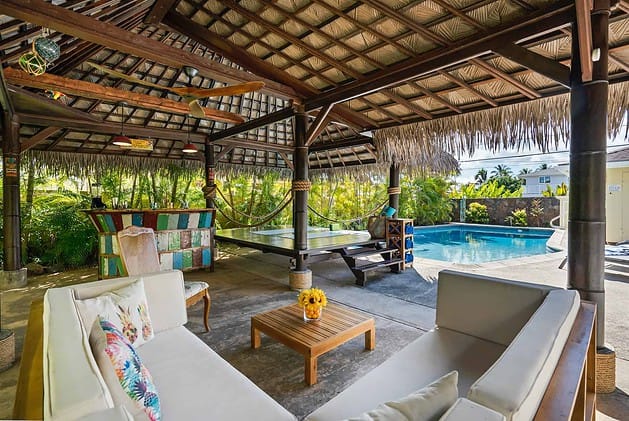 Are you ready to turn your backyard into a tranquil oasis of beauty and relaxation? Creating an outdoor space that feels like its own world of luxury and peace is the perfect way to escape from life's daily stresses. But where can you start if you want to create your own lush, secluded paradise? If this sounds like a dream come true for you, then look no further! Here are 8 essential tips to keep in mind when designing the perfect outdoor space – from selecting furniture made for comfort and durability, incorporating natural elements such as plants, flowers, or trees into your landscape design, plus much more.
1. Composite Decking
Composite decking is a great option for creating an outdoor retreat. Not only is composite decking more durable than wood, but it's also much easier to maintain. Plus, composite decks come in several different colors and styles so you can easily customize the look of your space. Also, composite decking boards are made from recycled materials so you can feel good about your eco-friendly choice. It's the perfect option for those looking to create a modern, sleek outdoor space.
2. Patio Furniture
Once you know how you want your space to feel, the next step is to choose outdoor furniture. The type of furniture will depend on what activities and events you plan to host in this area. Consider materials that are durable and able to stand up against weather conditions; wicker, teak wood, aluminum, and wrought iron are all great options. Additionally, look for pieces with comfortable cushions and ergonomic designs to ensure guests remain comfy throughout the event. Don't forget about accessories like fire pits, hammocks, or swings for extra seating options when necessary. Be sure to leave enough room between each piece of furniture so people can move around freely without feeling too cramped together.
3. Landscape Design
Nothing adds more beauty to an outdoor living space than a carefully planned landscape design! Consider incorporating plants that are native to your area, as these will fare better in the local climate and soil type. Also, think about which plants work well together and create eye-catching displays. To make sure you get the most out of your landscape design, consider adding features like flower beds, shrubs for privacy, rock gardens, or water features such as ponds and fountains. This will ensure you have a lush backdrop for all those backyard gatherings. Plus, it's always great to be able to show off your own little slice of garden paradise!
4. Lighting
Don't forget to incorporate lighting into your outdoor space design! Outdoor lighting can help create an atmosphere and make the area more inviting. You can add LED lights around pathways or use landscape lighting to showcase trees and shrubs, while wall-mounted lights can provide task lighting for decks and patios. Solar lamps are also an option that won't increase your energy bill. With a little bit of planning, you can create a spectacular display at night that adds another level of ambiance to your backyard paradise!
5. Fireplaces & Fire Pits
Creating a nice outdoor space during the cooler months of the year is possible with the installation of a fireplace or fire pit. Whether you're looking to create a cozy atmosphere in your patio or backyard, or just want some ambient light and warmth to enjoy on those cooler evenings, installing a fireplace or fire pit can be the perfect addition to your outdoor paradise. There are so many options available these days that you can easily find one that fits your style and budget. From traditional stone fireplaces to modern steel fire pits, there's something for everyone.
6. Outdoor Kitchen
For those who love to entertain, an outdoor kitchen can turn your backyard into a culinary paradise. You don't need to invest in a large and expensive set-up either—a simple grill and prep space can be enough for whipping up small snacks or meals for friends and family. If you want to take it one step further, consider adding a mini refrigerator, storage shelves, countertops, and even a sink so you can enjoy the full experience of cooking outside. Plus, with the help of landscapers or interior designers, you can easily customize your outdoor kitchen setup to match the look and feel of your home.
7. Outdoor Movie Theater
Take movie night to the next level by creating your own outdoor theater. All you need is a projector, white sheet, and speakers and you're ready to go! The great thing about this option is that you can either build it or buy it in an all-in-one kit. With these kits, setting up for movie night takes just minutes and includes everything from seating to unique decorations like tiki torches or lawn sculptures. You can even bring snacks outside to enjoy during the show! Plus, with an outdoor movie theater, there's no reason not to stay outside late into the evening – something that would be impossible if you had a traditional indoor setup.
8. Play Areas for Kids
Creating a kid-friendly backyard paradise is easy when you design designated play areas. Include features such as a climbing wall, swing set, sandbox, or even a miniature golf course to bring your child's outdoor dreams to life. Not only will this provide fun and entertainment for your little ones but it also gives them an appreciation and respect for the outdoors too! When planning how to create these special spaces in your yard think about safety first and then get creative with what kind of activities they can enjoy. This way, your kids can play in the backyard with peace of mind.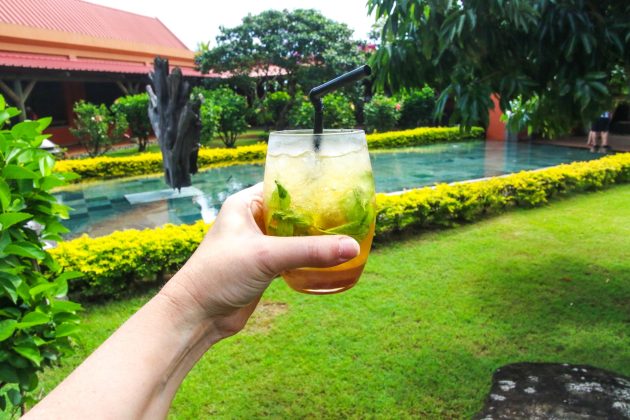 Creating your own backyard paradise doesn't have to be hard or expensive. With a little bit of planning and imagination, you can transform your outdoor space into an oasis that everyone in the family can enjoy. From ponds and fountains to movie theatres and play areas, there are so many ways to create the perfect backyard paradise. So what are you waiting for? Get started today and enjoy your outdoor haven this summer!