Do you love spending time outdoors during the summer evenings, or even during fall and winter? If so, you'll want to consider adding an outdoor fireplace to warm your backyard. Not only will this provide a cozy place to relax and spend time with family and friends, but it'll also add some extra curb appeal to your home. In this article, we'll discuss 7 different outdoor fireplace ideas that are sure to impress.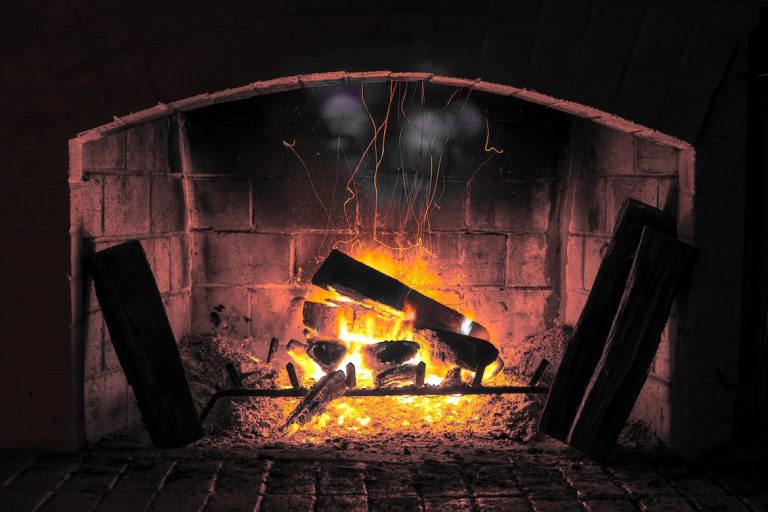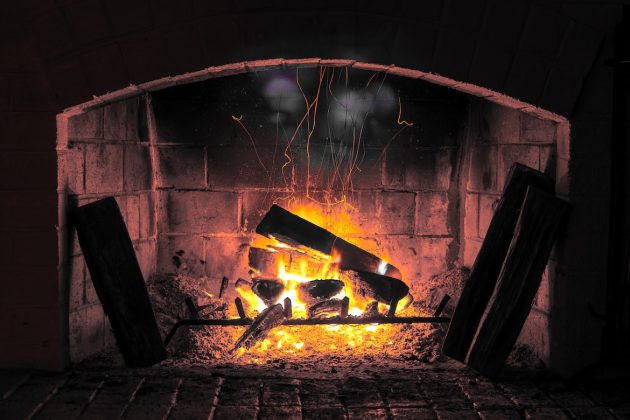 1. Fire Pits
Fire pits are a superb way to enjoy your backyard all year round. They can be used for cooking, roasting marshmallows, entertaining, or simply relaxing by the fire. There are many different types of fire pits available on the market, so it's important to do your research before making a purchase. You'll also need to consider where you'll be placing it and how big you want it to be. Once you have all of this information, you can start shopping around for the perfect fire pit for your backyard.
You can get some inspiration by looking at Pinterest or Instagram, or by reading lifestyle magazines. If you go online in search of Outdoor Fire Pit Ideas you can find out what a fire pit ring is, and what's the difference between a fire pit and a chiminea. You can also discover whether it's cheaper to build or buy one, and how breeo fire pits work.
2. Pergolas
A pergola is a garden addition providing a shaded passageway, walkway, or sitting area. It consists of vertical posts or pillars that usually support cross beams and a sturdy open lattice (often upon which woody vines are trained). A pergola can provide shade and shelter from the elements (and mosquitoes!) and also help to protect your furniture and belongings. It can additionally add an element of privacy while you enjoy your outdoor fireplace. You can also add some lights to it, to make the area more functional.
If you have an existing pergola, you can incorporate an outdoor fireplace into it by adding a few extra supports for the weight of the fireplace. If you don't have a pergola, you can easily build one to size using lumber and posts. You can then finish it off by staining or painting it to match your outdoor décor.
3. Fireplaces With Chimneys
These are a great way to add an outdoor fireplace without taking up much space. They're mostly made of bricks, stones, or metal, and they look very classic and elegant. They come in a variety of sizes and shapes and can also be custom-built to match the look of your home.
Fireplaces with chimneys are also quite functional, as they can help keep the smoke out of your eyes and face while you enjoy the warmth of the fire. Another great thing about them is that they can also be used as a barbecue grill, so you can cook your food outdoors without having to worry about the smoke.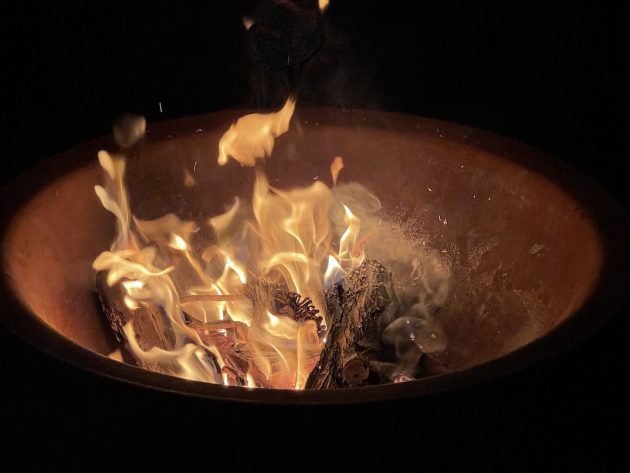 4. Plants, Flowers, And Candles
If you have a large outdoor fireplace, you can use plants and flowers to decorate the area around it. They can be a great way to add color and life and to help purify the air around the fireplace. In turn, this will make it more pleasant for you and your guests.
Smaller outdoor fireplaces can benefit from the use of candles. You can find them in all sorts of colors and sizes, so you should be able to find ones that will complement your outdoor decor perfectly. The gentle light that they provide can be used to create a relaxing ambiance. If you use scented candles, they can also help to make the area around your fireplace smell nice.
5. Adding A Seating Area
If you have a large space, consider adding a pergola (as discussed earlier) or gazebo to create an inviting and relaxing spot for entertaining, or simply enjoying your backyard. If you have a small outdoor space, you can still add a seating area by using compact furniture or even floor cushions.
If you buy a set of tables and chairs, make sure they're durable and can withstand the elements – and the heat coming from the fireplace. Also, you don't want your furniture to become a fire hazard if it's placed too close. You could consider wicker furniture which is both stylish and weather-resistant – or metal furniture, which gives a more modern look (and that won't catch fire).
6. Portable Fireplaces
If you're looking for an outdoor fireplace that you can take with you when you travel, a portable fireplace is a way to go. They come in many different styles and can be made from a variety of materials, including wood, metal, or glass. They typically run on either propane or gel fuel, making them easy to use anywhere.
Some things to keep in mind when choosing one include the size of the unit, the weight, and how easy it is to set up and take down.
7. Adding Some Natural Elements
If you want to give your outdoor fireplace a more natural look, you can use rocks, stones, or pebbles. They can be arranged in any way that you like, and they'll add texture and interest to the area around your fireplace. You could even use them to create a border, which would help to define the space and make it look more inviting.
Another great idea is to use wooden logs or branches. They can be placed in a variety of ways, and they'll add both warmth and character to your outdoor fireplace. If you live in an area where there are plenty of trees, you could even collect your own wood to use. This would give your fireplace a unique look that would really stand out.
You may also wish to research fireplaces that are minimalist, rustic, industrial style, traditional brick or contemporary. Thanks to the 7 ideas we've discussed, you'll soon be able to take things up a level. Your outdoor fireplace will be aesthetically pleasing, functional, and practical – and a talking point for friends and family.