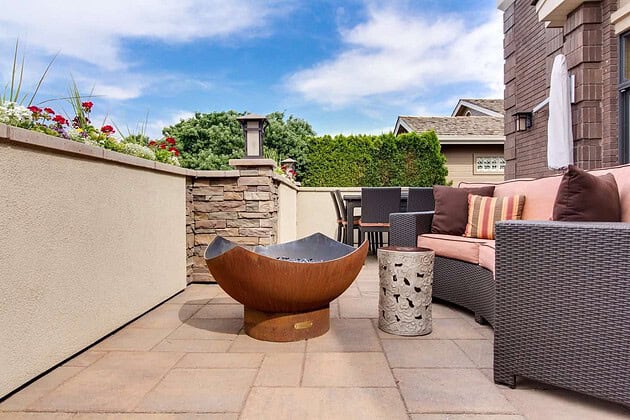 Decorating the outdoors of your home is not an easy task. You can easily add dimensions to the landscape with ornaments and various decorating methods. The goal is always to focus on the bigger picture so you end up with something you will love looking at for the entire year.
After you go through all the obvious things, like contacting leak detection experts Fix It Right to deal with water problems, it is time to decorate your backyard to make it look as stunning as possible. Some great tips to remember are presented below.
Use Your Outdoor Ornaments as Finishing
Garden ornaments are so often just an afterthought. This is a mistake in outdoor decorating. These ornaments can so easily help you shape the entire space and how people feel when inside it. For instance, a beautiful wrought-iron gate would easily mark a garden entrance and a lantern that is hung by a tree can make you look up.
Look at outdoor ornaments as a great and subtle way to effectively direct attention and make the entire space feel full.
Use The Exterior Style Of The Home
Regardless of your home's style, you can use its ornaments and just carry them to the landscape. This simply grounds the structure in its proprietary setting. Let's say a home has a stone-clad entry. Add some iron urns to match terra-cota pedestals. Then, use pediments with potted succulents in the backyard to create focal points and echo the home's exterior design style.
Dress Up Your Garden Entrances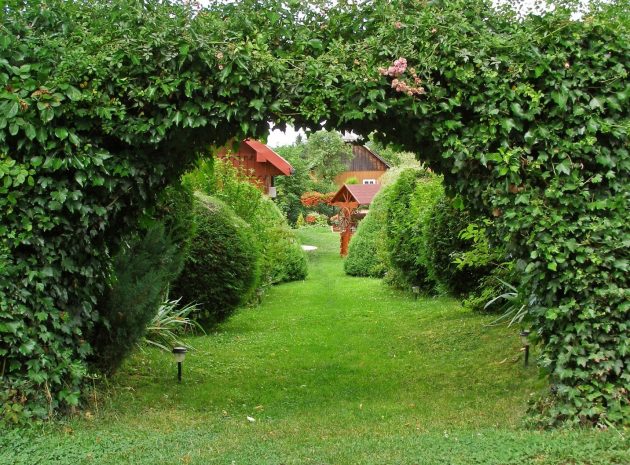 Even if the landscape space is small, you can create discrete areas and arrange them in a sequence. Then, connect them with some passageways or paths. This creates expansiveness and mystery, making every stroll more special. Whenever possible, look at the entrance to your garden. See how you can dress it up to make it look more attractive.
Use Furnishings
You have to be particularly careful with the chairs and tables you add to the backyard. Their style has a huge impact. They need to feel completely cohesive with the decorative materials and objects that you add to the area. For instance, something as simple as adding rust-finished iron dining furnishings can be perfect for a green yard.
Choose Outdoor-Suited Décor
Why not create a beautiful outdoor living room in your backyard? Usually, you add something like pricey wicker that is all-weather rated. Instead, you could go for something simpler and cheaper, like roll-arm wicker chairs. You can make seats out of concrete pottery-yard pedestals. Do the same with cocktail tables.
Don't Forget About Lighting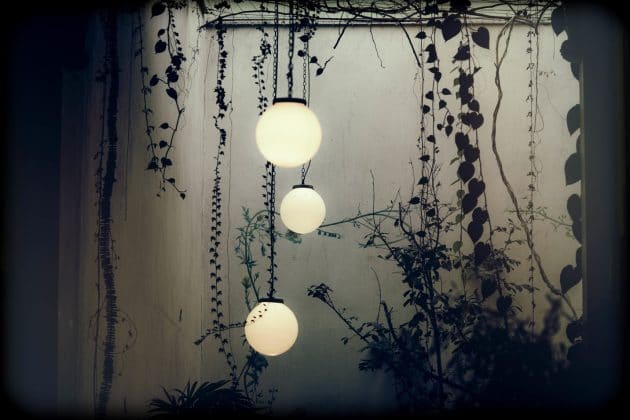 So many landscapes become much more romantic when the night comes. This is where some extra lights can look incredibly good. Do not be afraid to add extra lights to the paths and inside trees. Outdoor lanterns can easily be hung from trees. They always look great, as long as all lights coordinate. Obviously, you will want to have an electrician install them so you are sure that nothing bad happens and there is no electricity-related danger.