Just because it is dark outside does not mean you have to stop enjoying the look and feel of your outside garden. In fact, nighttime is the perfect time to accent its various features and begin to really commune with nature. There are a variety of lighting features available today that will help you accomplish this objective, so they certainly warrant your consideration. Take a look at the following six great ways to use lights effectively in your outside garden. Place Them in the Trees It does not matter if you have one tree or a dozen. The principle here remains the same. You can string lights through them all to create a bit of your own tropical paradise. These are especially brilliant right about dusk. You can relax in a hammock as the lights come on and allow you to gaze out over the entire yard. This will really help enhance your mood and let you unwind after a long day at the office or chasing after the kids. It is relatively easy to get lights set up in your trees and you will not be able to see them during the day light hours. This is best of both worlds when it comes to outdoor garden lights.
Use the Roof of the Porch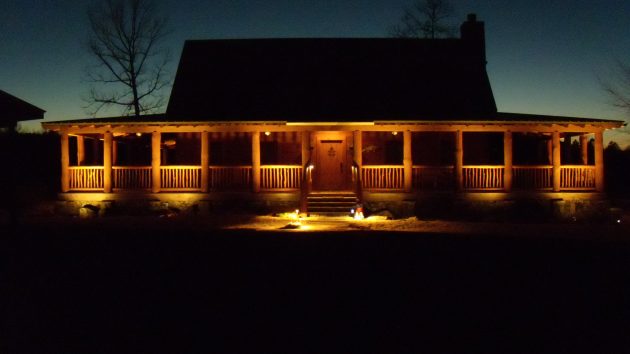 If you are fortunate enough to have an outdoor porch, you do not want to spoil the look by installing a basic fluorescent light. Make it more natural by adding in some cool lighting features throughout the roof. If you do this right, it can recreate a star look, allowing you to sit comfortably outside and still see what is going on around you. These are affordable and can really create the type of outdoor oasis you have been hoping for. You can drop them over the ceiling and hang them throughout the walls as well. The choice is up to you, depending on the shape and scope of your particular porch.
Create a Lighted Garden Pergola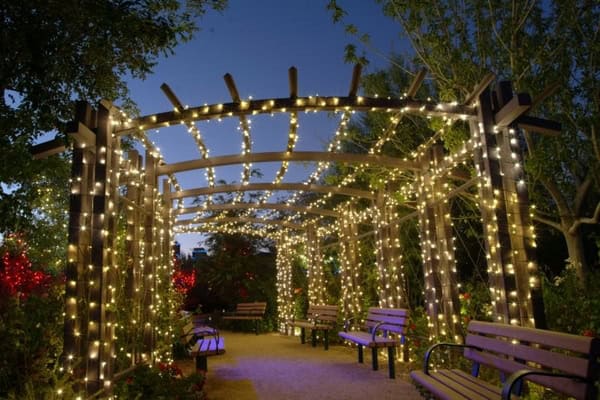 You do not need a great deal of room in your garden to create a pergola. This is a wooden trellis upon which you can hang a variety of plants to liven up the space. You can also use this structure to hang up some lights and provide some brightness to an otherwise dark area of your garden. You might not sit near here, but the lights will enable you to enjoy the plants even under the cover of darkness. To create your own pergola, you just need to secure three classic, wooden ladders. Connect them at the base and prepare to be amazed at the look that results. This will also form a great backdrop to some nighttime photos taken right in your garden.
Design an Outdoor Chandelier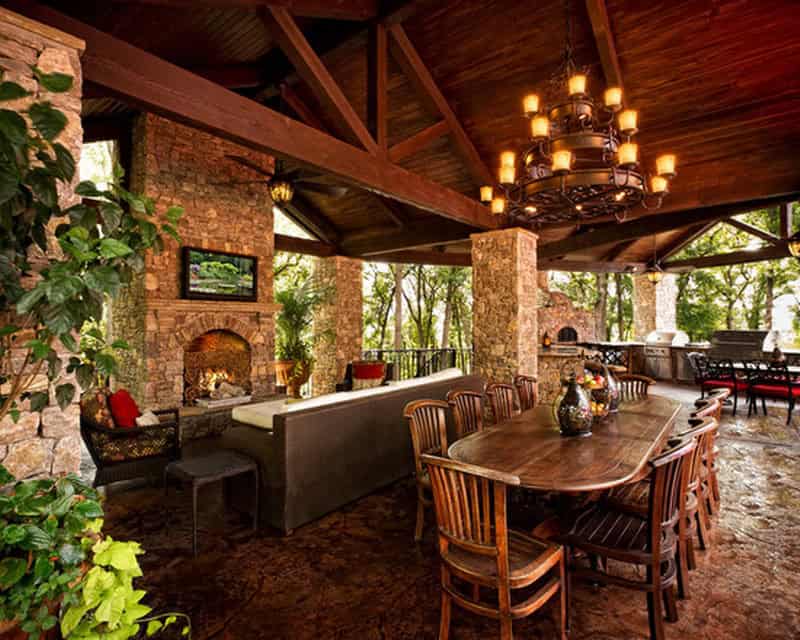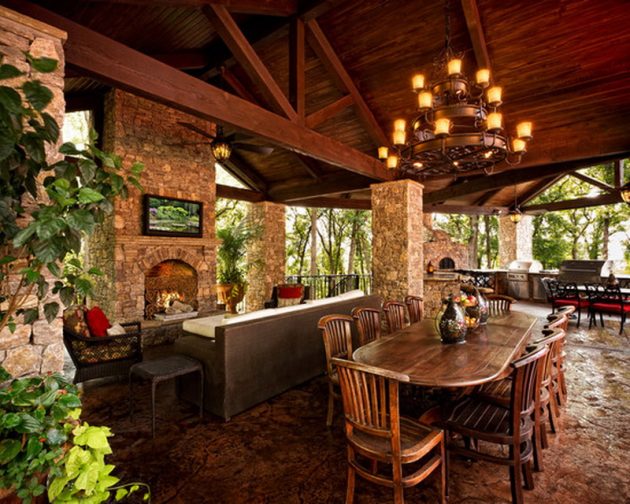 Chandelier's aren't just for entry ways and dining rooms any longer. You can use a grapevine ball, add in some white lights, and hang it up outside to create your own rustic chandelier that will really accent any area of your garden. These are incredibly easy and inexpensive to make. Depending on the size of your garden, you can hang several of them in different and strategic places. They look great on a porch or patio, and they will give off just the right amount of light that you need on those moonless evenings.
Drape them Over a Rustic Dining Table
One of the best areas of your garden is probably the eating area. This is a place where memories are made. You do not have to forget about this area once the sun goes down. Create an overhang of lights and recreate the look and feel of what it must have been like during the days of the cowboys. This is a great way to create a moment that the entire family will enjoy. You can also use the space to have a romantic dinner for two, ensuring that you will be able to see each other all the while!
Create Your Own Lamp Post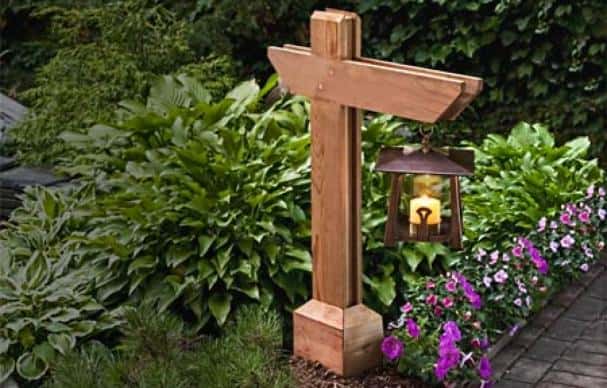 Just like street lights can really brighten up the neighborhood, a lamp post can do the same to your garden. You can create a rustic lamp post out of almost any piece of wood. Stagger them a few meters apart from one another and add lights to each. This makes for a visually stunning effect that will really highlight one particular area of your garden. You can also hang some potted flowers from each to complete the look, adding a special feel to your yard at night. You can scatter some chairs around the area as well, allowing you to sit around a fire pit and enjoy the evening.
Cast a Glow Over Your Garden
If you have a lot of plants situated in the ground, you can drape lights through them all to create a special effect when night falls. You might have English ivy, plants, pachysandra, or any of a number of other flowers scattered throughout. Bring them alive by adding in some string lights and casting a glow over the entire area. These are just six ways that you can use lights to really bring out the color and natural beauty of your outdoor surroundings. The key is to do something that reflects your personality and makes you feel good when you go to relax. There is something special about unwinding outside after a long day, all within the majesty and splendor your backyard. This is also a great way to brighten up the area when hosting social gatherings or family barbecues. Get creative and enjoy the look that results.