Hosting a barbeque in your backyard in your backyard is an event for all to enjoy. There is something to be said about sitting outside on a warm sunny evening that makes the food and drinks taste better, and the night just that much more enjoyable. Does this sound like fun?
If yes, it's time to get your yard ready for it to be the barbeque destination every weekend. It may require a little bit of work but taking a few extra steps will take your backyard from ordinary to extraordinary in no time.
Make the neighborhood jealous when you throw a barbeque this weekend and "wow" them all with your incredible backyard. Here are a few tips to get it ready.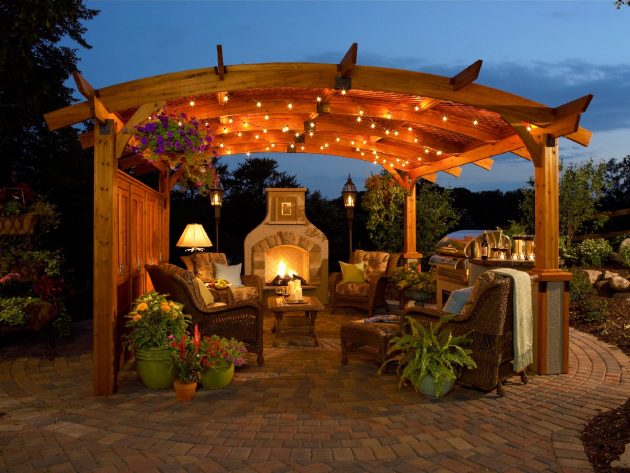 Start with Your Lawn
Let's face it – the lawn can make or break your backyard instantly. You don't really want to host all your friends and family if your lawn is brown, patchy, and dry. It doesn't look good. Instead, give your yard some extra TLC. Nothing beats a lush, green lawn.
Make sure you've been planting the correct seed for where you live. Having the right grass seed will allow the grass to grow healthy, strong, and be able to withstand the climate. Mow the lawn in different directions and with sharp blades. Dull blades will only rip grass rather than giving it a smooth cut.
Prune Trees and Bushes
Overhanging and overgrown trees and bushes just get in the way. Keep your yard looking neat and tidy by consistently pruning any trees and shrubs you have in the yard. Cutting any straggling branches and sprigs will help give you backyard that perfectly manicured look.
Tidy Up the Area
You don't want your guests tripping over toys or having to walk on leaves and dirt. Clean up your backyard (and the front yard too) to have a better area for entertaining.
If there is a lot of dirt and leaves on walkways or the deck, sweep them away or use a blower to clear the paths. Have kids with toys? Ask them to clean up or to put them off to the side. A simple tidy up will really show off the hard work you've done to maintain a beautiful backyard.
Set Up Lights
Chances are, you'll want the barbeque to go well into the night. Even if you're only hanging out until dusk, at that point in the evening, it starts to get difficult to see. Consider setting up landscape lighting around your entertaining area and any walkways you have in your backyard. Plus, adding the right type of lights to fit the theme of your backyard will really enhance the look.
Accessorize
Once your lawn is in pristine conditions, you've trimmed everything up and cleaned up the space, it's time to decorate and accessorize. Take dull backyard to the next level by adding in a pop of color.
Accessorizing can be anywhere from planting colorful flowers to adding outdoor ornaments around the yard. Set up some table and chairs so that your guests have an area to eat and drink. The more comfortable you can make your backyard, the more often (and longer) your guests will want to come.