When living in an area where the winters are harsh, the cold weather reminds you to enjoy every minute of the summer. This reason alone is enough to transform your outdoor backyard into a comfortable living space. Even a small yard looks spacious when you design it right. Decide what feeling you want to get when you step in the backyard. Do you long for a cosy space where to spend your nights?
Here are a couple of smart ways to accomplish a backyard makeover.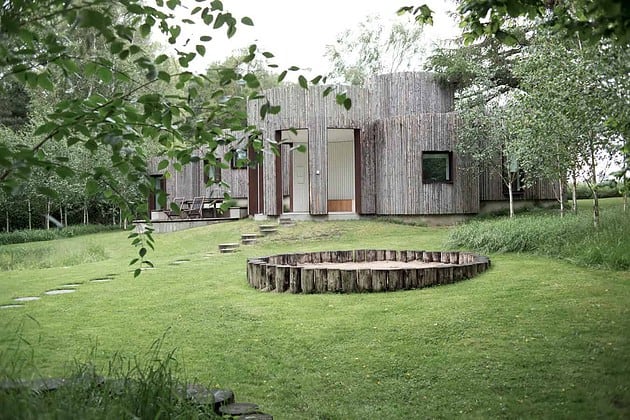 1.Transform your backyard into a destination
A traditional yard will feel more pleasant if you transform it into a destination. Install a grill and create a patio area to design an outdoor room where you feel comfortable to spend time. You can even add a special accessory to the space if you want to make it look more inviting. A fire pit or a reading nook look intriguing when placed close to the right furniture.
2.Frame your favourite view
Architectural features like gazebos are favourites for outdoor spaces. Check Shelterlogic for more inspiration about outdoor gazebos because only by browsing through various models you can decide what architectural frame would look best in your backyard. Install it in a spot where it frames a view, and hand a swing close to it to create a more charging vibe. Gazebos are high structures that make your backyard look bigger while bringing personality and character to your space.
3.Build a vertical garden
Are you a plant lover? Then you probably want to fill the yard with flowers and shrubs. But be careful because too many plants can clutter the space, and you'll no longer feel comfortable staying in an Amazonian jungle. Instead of crowding all the plants on the ground, you should grow your garden vertically. Use wall-mounted pots to display your favourite flowers, and stacked crates if you want to add more greenery. Don't take up real estate ground just because you want to add some colour to your backyard.
4. Stick with a limited colour palette
Before buying furniture, define the colour palette you prefer. Limit your palette to three or four hues because even good designers find difficult to work with a more diverse one. You're not a trained landscape engineer so sticking to this rule will help you create a balanced outdoor space. For a modern look work with shades of grey, black, wood and white. It's a neutral palette but it allows nature to pop and to show its beauty.
5.Pick your furniture last
It's common for homeowners to want to pick furniture first, but it's not wise to do it. You cannot appreciate the size of the space you need to fill with furniture, until you install the gazebo, plant the shrubs and flowers, and build the firepit. When purchasing outdoor furniture, always check the longevity of the items. Read reviews and opt for waterproof items if rains are something common in your region.
These are our 5 smart ways to plan a functional outdoor backyard. Feel free to find other ones if you want to transform your space into something special.