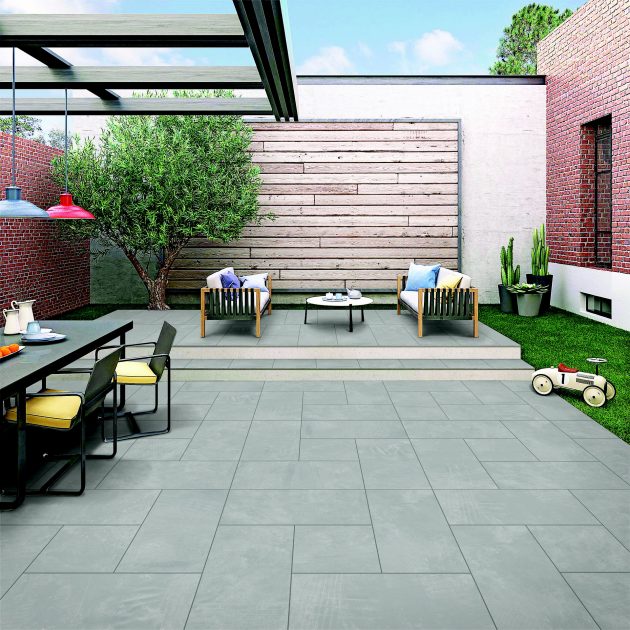 Most people use traditional brick paving or cement for their outdoor living spaces. While they may be functional, they are not attractive. With tiles, you can achieve both functionality and beauty in your outdoor space.
Sadly, there is a lot of skepticism surrounding the use of tiles outdoors. They might look amazing, but will they last? Do they need regular maintenance? This article will give you a fresh perspective on why you should use tiles in your backyard.
1.Indoor to outdoor flow
Outdoor tiles can help you achieve a cohesive flow between the outdoors and the indoors spaces. You can achieve this by using the same tiles for your indoor and outdoor spaces, which makes the home uniform. However, this uniform transition doesn't have to be limited to floor tiles. It can be extended to wall tiles to create even better flow and uniformity between your outdoors and indoors.
2.Durable
Outdoor tiles are long-lasting. They are made out of strong materials such as porcelain, ceramic, or other natural stones, making them sturdier than indoor tiles. You don't need much base preparation to install them, and they are able to withstand heavy weights without cracking. Their composition makes them ideal for uneven surfaces, where concrete would easily crack.
3.Diverse designs
You do not have to feel constrained when it comes to outdoor tile designs. There are a variety of designs, and you are sure to find something that suits your style.
If you love wood surfaces, you can purchase a tile that mimics its appearance. You can have a tile that gives you a wood appearance with other tile advantages. You can even find outdoor natural stone tiles if you want something that works impeccably with the environment. These natural tiles are made from marbles, limestone, granite, slate, or travertine, which suit the outdoors.
Additionally, the diverse tile colors can help you make a great choice depending on your outdoor area. Light-colored tiles work best in places that do not receive much sun and vice versa.
4.Easy to clean and maintain
Outdoor tiles ensure that your garden remains protected from the harsh environment all year round, and are easy to clean and maintain. They will often get exposed to natural elements, but won't stain. All you need is soap and water to clean the tile surfaces. In a worst case scenario, a high-pressure horse or hard-bristled broom will eliminate stubborn dirt.
In addition, outdoor tiles won't rot, fade in the sunlight or attract mold and algae. This makes them easy to keep clean and clear.
5.Anti-slip properties
The outdoors are always exposed to natural elements, and decking made of wood can lead to slip and fall accidents when wet. For your outdoor space, you can choose tiles with anti-slippery properties, to make your backyard safe and stylish all year round.
Endnote
People are looking for the right combination of both functionality and style in their living spaces. Outdoor tiles will help you achieve this and more. They are strong and give you a range of choices to suit your needs and personality.