What's a beautiful home with a messy lawn?
Undeniably, the yard is one of the facets of a property that can make or break its façade. The front adds a lot of aesthetic value to a home, with the back mostly having the practical aspect.
Maintaining perfectly mowed grass and healthy plants makes your home's entrance more inviting. As for the backyard, surely no one wants to spend time on a lawn filled with weeds and dead plants.
While ideal, the truth is that lawn care is a lot of work. There's so much to think about, especially for homeowners who already have a lot on their hands.
But if you turn a blind eye to your property and leave it as it is, you'll suffer the nasty effects of a messy yard every day, such as bad frontage and a greater risk of allergens.
That doesn't have to be the case with your property. Even the busiest homeowners can still follow these five lawn care tips.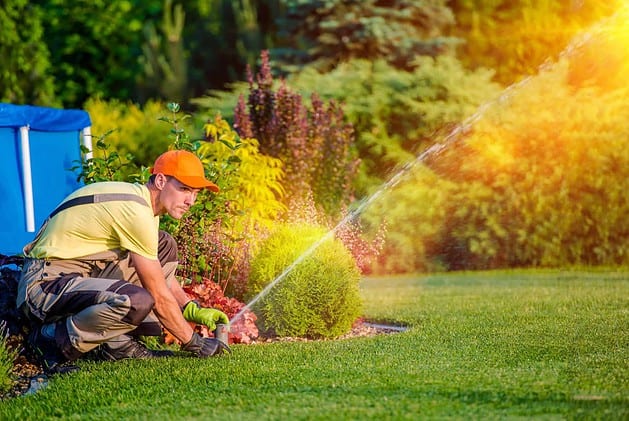 1. Call In A Visit From Professionals
Once in a while, schedule visits from lawn care West Hartford CT companies, among others, to give your lawn that much-needed care.
Depending on how busy you are, you can avail of a monthly lawn mowing service. This can go as far as a quarterly or semi-annual visit to prune and cut trees or shrubs and replant them if needed.
The ideal frequency of these visits depends on how fast your plants and grass grow and how big your lawn is. Having both down can help you stay on top of lawn maintenance before things get messy and rowdy.
With the help of professionals, there are no unpleasant surprises when guests suddenly come. Start comparing your options today.
2. Weed Out Before They Get Longer
No matter how busy you may be, you have at least an hour weekly to give your lawn some attention. You can use that time to handle the weeds on your lawn.
When you make this a weekly habit, you'll find that weeding out your garden is a lot more therapeutic than it seems. That hour spent alone gives you some quiet time to gather your thoughts and have some peace and silence away from the rush you've gone through the entire week.
If you're worried about missing out on family time, you can make this a fun family activity. Pulling out weeds from the garden is something you can add to your kids' list of chores.
3. Install An Automatic Watering System
As its name suggests, this watering system automatically waters your yard in set intervals. This is your best friend if you have trouble watering your lawn regularly.
With an automatic watering system, you never have to worry about leaving your lawn to dry out. It also ensures that your property is watered evenly, so there aren't any dry spots that will require extra work.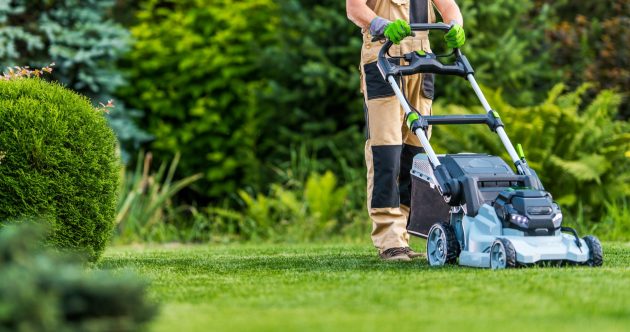 4. Choose To Have Low-Maintenance Plants
Low-maintenance plants are perfect for homeowners with little time to spare for their gardens. They're easy to care for, and, as their name suggests, they can thrive even with minimal attention.
What are examples of low-maintenance plants? There's no way to enumerate a definite list here, as it would depend on where you are. A good starting point would be to identify which plants are native to your area, as those thrive best in your place's weather and soil conditions.
5. Fertilize The Soil Regularly
This fifth lawn care tip is another one you can outsource to the experts. Keeping the soil fertilized is crucial to protect your lawn from nutrient loss. This is the key to helping the coverage stay as fresh and vibrant as possible.
Adding fertilizer helps replenish any nutrients lost in your soil. On top of that, it also makes your flowers and plants less prone to catching diseases.
The amount of fertilizer to put in and how often you put it depends on the type of plants you have on your lawn. Every plant has its own tolerance for certain organic chemicals. That's another reason why it's better to let professional lawn care companies handle the job.
Manage Your Lawn Even On A Tight Schedule
As you can see, it's possible to maintain a lush, beautiful, and healthy lawn even on a busy schedule. Like the rest of your home, the key to this is efficiency with your upkeep and maintenance.
It's not about working long hours in the garden but finding the right people to be your hands and feet. Add to that having the right tools and equipment to help you do the job smarter, not harder.
A busy lifestyle doesn't have to get in the way of owning a beautiful, well-kept lawn. Consults the experts for more information.