Every house needs a backyard relaxation spot for those energizing rays of sunlight to revitalize you for the day, carry out lazy afternoons, and much more. A patio is a necessity but can be quite stressful in bad weather conditions or when the sun wants to shine a little too extra down on your seating area. Things can soon become chaotic after you install your dream deck space and aren't able to sit in due to the unkindness of the weather. However, it would help if you didn't let these things drive you away from peaceful outdoor lounging. Instead, you can create a perfect balance of nature and comfort by installing a deck cover. For this reason, take a look down below where some of the most creative cover options are mentioned to correct your patio experience:
Open Up an Umbrella
Sometimes the sun can be too much, even in the summer, and you want some amount of shade in your backyard beside the pool that even an umbrella would do. You can use a large size cantilever umbrella for this matter that can cover a lot more than a head or a small area. It can be the right kind of shade for a cute patio space and not come in the way with its base at a corner and the umbrella stretching out widely.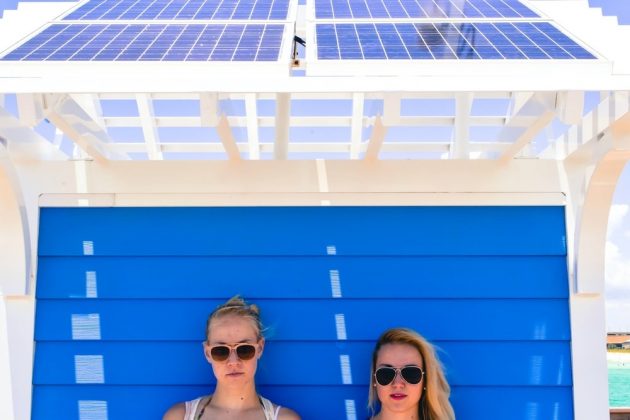 Install a Pergola
A pergola can be the best shade option for the scenics and filtered light to shine on the patio. This can help you get all the light that you desire from nature without restriction or blinding. The structure is made up of thin wooden slates and can stretch to a vast region to encompass a wide portion of the backyard. If you like a bit more shade sometimes of the day or protect your patio upholstery, installing a pergola with retractable canopy is anticipated. The shelter can help you get some extra protection.
Plant Trees
What is better than greenery in the backyard of your house to bring in more shade and coolness? So you can install more trees around your patio and create a more serene surrounding. It may take time, but the results will be more satisfying than anything. Until the trees mature, you can put up a temporary solution to the sun or weather problem.
Make a Pavilion
A pavilion is a canopy style façade that is temporary and consists of curtain-like cover-ups to engulf a patio space. It makes the backyard look attractive and brings an enchanting aura to the area. The design looks exceptional; it demands extra maintenance and care as it is constructed using fabric and can be damaged by the outdoors. You can install a covering for the pavilion to protect it further and keep it fresh.
Arbor
An arbor is shade type with two walls that help keep the harshness of the weather at bay with walls. It can be built with a platform and two walls with trellis. You can build with any color and design of your choice that resonates with your patio. Decorate the place with vines that create more privacy and add to the aesthetics as well.