Renovating your outdoor space can turn into an overwhelming task if you don't know the best possible options available. Without adequate research, deciding on a patio design that suits your home can get tricky. The right way to figure out a great patio for the outdoors is by stepping back and starting planning from the basics. Alternatively, you can contact experts such as the team at The Patio Factory. There are numerous ways you can follow to design your patio and make it an amazing outdoor space your family and friends can use to relax and enjoy. In this article, we will be sharing with you 4 essential tips that can help you design a perfect patio without breaking the bank. Without further Ado, let's start!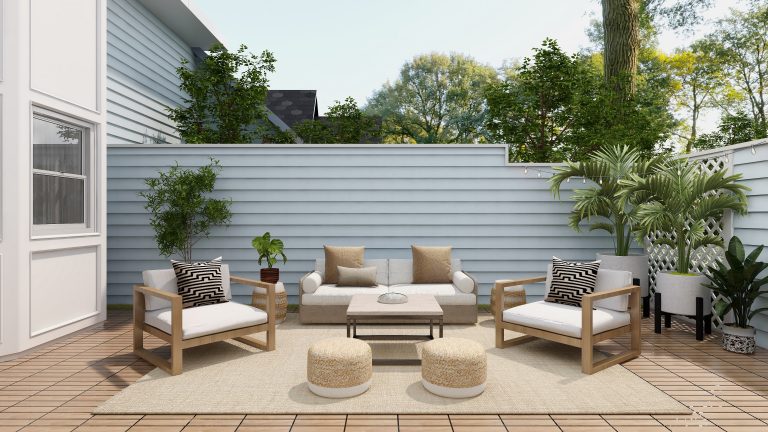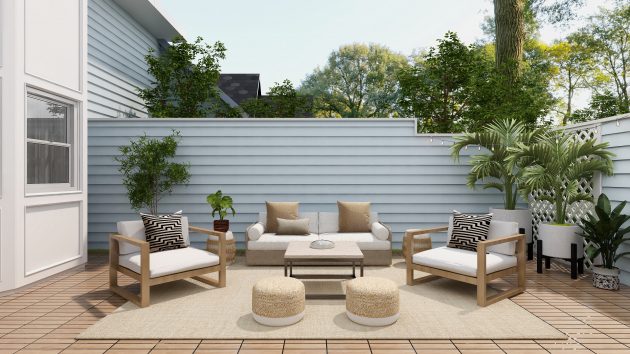 1. Figuring Out The Basics
First of all, start by deciding the location of your patio. Most people prefer the patio to be linked with the home kitchen or your backyard that also gives you complete privacy. A gateway patio can be considered if you have enough space available and want to maintain a scenic view. Try mapping out the plants, trees, and shrubs that you might want to plant surrounding the patio. Choosing the stone for your patio is the most feasible option if you are looking for a sturdy material that can endure extreme weather conditions, can be crafted easily, and requires very low maintenance. Stone patios give you the freedom to custom design your space according to your preferences. However, there are a lot of different materials which can also be considered when designing your patio. It is crucial to plan your patio by yourself or hire a paver as it can give you a clear picture of the design you have planned to go with. In addition to the patio you design, adding walkways can elevate the aesthetics of your outdoors by many folds.
2. Elevating Patio Space
Think of the patio space as an extension of your house. Working on making it comfortable and relaxing will let you enjoy the time spent. Utilizing the space available with efficiency can help you make the most out of the outdoor space. People who want to naturally elevate the aesthetics of the patio can consider placing outdoor rugs that can help utilize floor space in a comfy manner. These rugs are designed to endure extreme weather conditions, are moisture resistant, and prevent the growth of molds or other microorganisms. Other things include buying outdoor furniture, tables, and chairs according to the patio space and the number of family members.
Besides adding rugs and furniture, consider hardscaping the area by planning out walkways and retaining walls. You can either go for stone walkways which are affordable and require low maintenance when compared to wooden walkways. As there are a lot of options when it comes to choosing rugs and related products, try to choose the colors and textures which can easily blend in with the patio space. Hardscaping the space requires adequate planning which can easily eliminate any type of confusion when it comes to utilizing the outdoor space to the max.
3. Improve Lighting
A wonderfully lit outdoor space can enhance the patio design, improve the outlook, and create the perfect ambiance that can be cherished with your loved ones. Besides improving the aesthetics, outdoor lighting is also crucial in elevating the security of your premises. No one wants their backyard or the space surrounding the patio to have inadequate lighting. Here are a few recommendations for the places you should consider lighting up.
The patio should be well-lit including the dining area. You can easily install lights on patio pillars, walls, or consider using hanging lights that can be placed above the dining table.
Place floor lights or pathway lights at places that have a variable height. These places include patio corners, edges where the patio and the lawn meet, and the stairs that lead to the patio deck.
Don't forget to install lighting in dark corners or spaces surrounding the patio. This ensures you have total privacy and no intruders get in uninvited.
4. Stay Trendy
Going for a minimalistic and contemporary design always works and lets you stay trendy. You can consider using blending tones for stones like using silver and grey tones. You can also try any pattern and texture of stones. However, don't overdo it as placing a lot of designs and patterns is not a good idea to go for.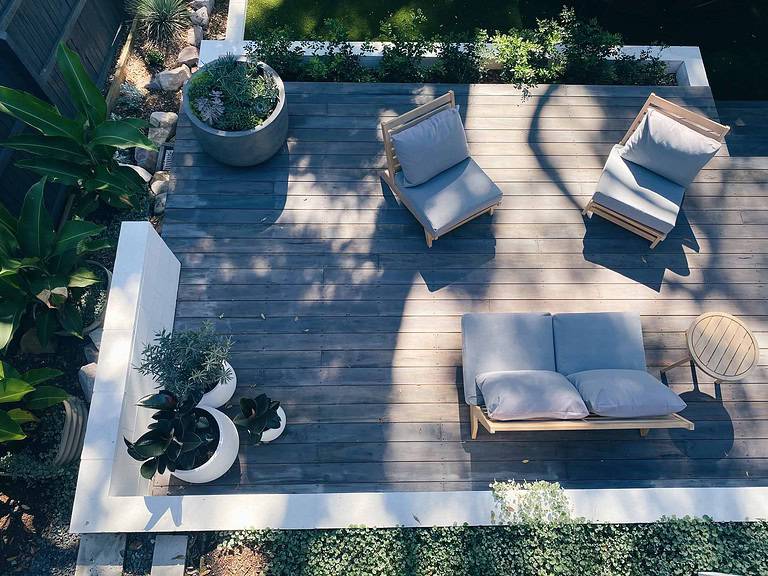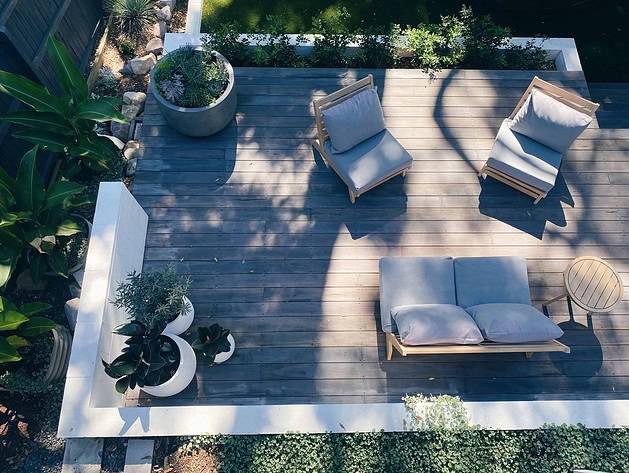 Designing a patio takes a lot of time, effort, planning, and most importantly a budget to carry out each planned task. Not giving time to research or failing to plan adequately can turn patio designing into an overwhelming task. Therefore, consider each aspect when designing the patio and remember to follow the above-mentioned tips to get the best possible outcomes.