Would you describe your interior style to be modern? Is your lifestyle contemporary chic? Do you love darker furniture? If you answered "yes" to any of these questions then you will love the Armen Living chairs that we handpicked to showcase to our beloved readers.
First, a little background about Armen Living furniture. Armen Living crafts modern-day furniture and consistently collaborates with top furniture designers to bring refreshingly new designs to their customers. Armen Living has been in business for over 40-years and continues to celebrate creativity and individuality. Their furniture is described as modern, contemporary, mid-century, and chic. We especially love Armen Living's bar stools, counter stools, office chairs, and dining chairs and want to share some of those wonderful pieces with you.
Armen Living's Century Office Chair
The Century Office Chair w/ Multifunctional Mechanism in Chrome finish w/ Black Faux Leather & Walnut Veneer Back by Armen Living is designed for both comfort and class. Its unique headrest and high back provide maximum support. This Armen Living office chair features a multi-functional mechanism that allows you to adjust your seating position for ultimate comfort. The fine attention to detail highlighted in the walnut wood and chrome finish accentuate Armen Living's focus on creating a timeless office chair.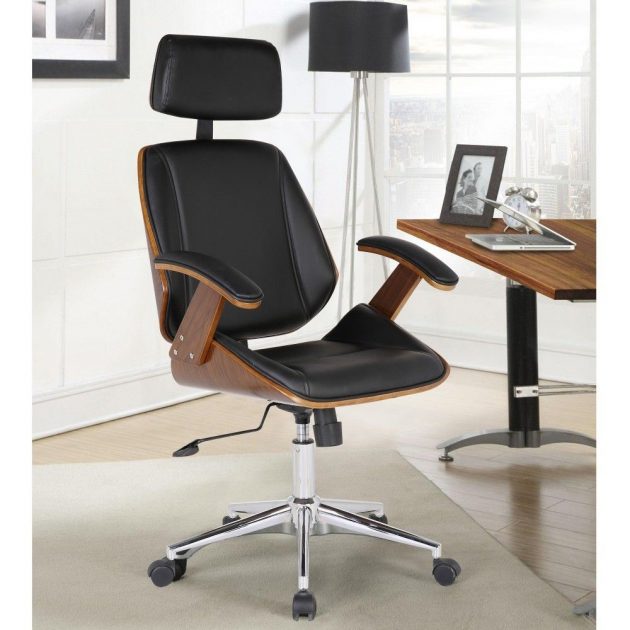 Armen Living's Malibu Swivel Barstool
If you're looking for a sleek mid-century modern bar stool that is designed to fit with almost any bar top, the Armen Living Malibu Swivel Barstool In Black PU/ Walnut Veneer & Chrome Base is sure to be what you need. This Armen Living bar stool features a swivel seat set on an easy to adjust chrome metal column. The walnut shell accentuates the plush black faux leather seat making it the perfect addition to any home.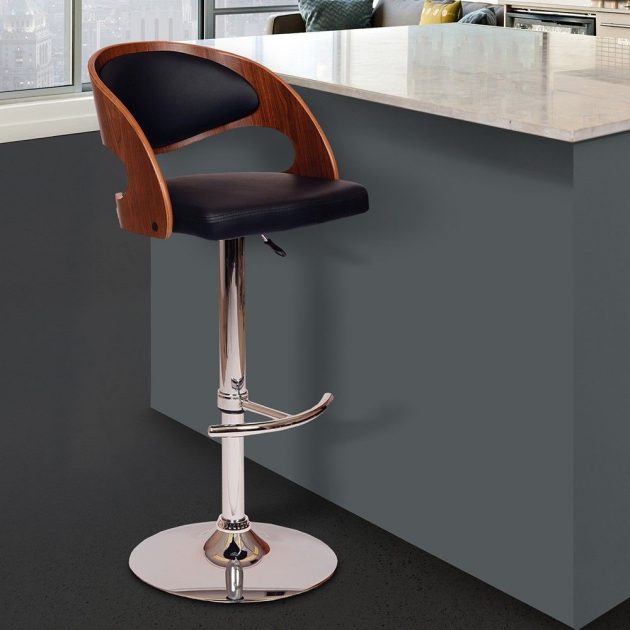 Armen Living's Medley Contemporary Counter Stool
This Armen Living counter stool is not your typical counter stool. The brushed stainless steel design adds an artistic piece to your kitchen area. Available in 26" and 30" heights with no back, this counter stool is designed for smaller spaces. What the Medley counter stool lacks in size, it makes up for in comfort and elegance.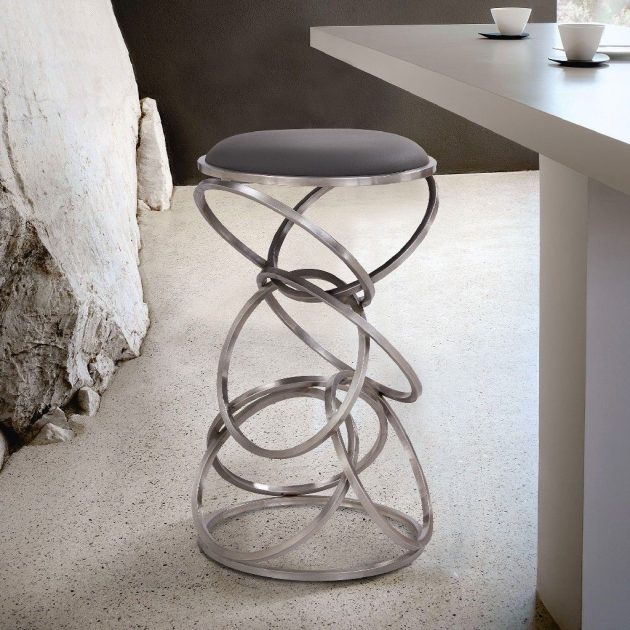 Armen Living's Butterfly Mid-Century Dining Chair
Our last featured Armen Living chair is the Butterfly Mid-Century Dining Chair in Walnut Finish & Charcoal Fabric. Paired with either of the aforementioned stools, this Armen Living dining chair is a beautiful addition to your contemporary kitchen. Since the arms of the Butterfly are curved extensions of the back, this dining chair is a truly unique piece that you won't find anywhere else. The words sturdy, stylish, comfortable, and chic come to mind when describing this Armen Living dining chair.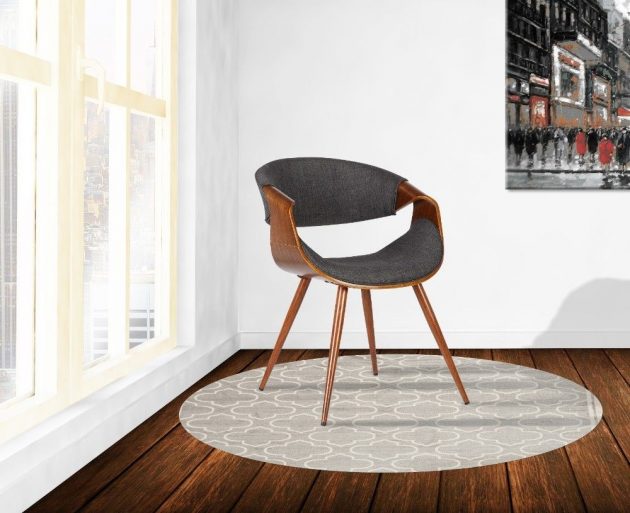 Whether you're in the market for a stylish office chair or a contemporary dining chair, Armen Living is sure to have what you're looking for. Check out and shop the Armen Living furniture line at Totally Furniture for the best prices on your new favorite piece.
Who's Totally Furniture? A leading online furniture retailer for 18 years. Totally Furniture is a reliable one-stop-shop for all of your furniture needs. Totally Furniture is guaranteed to have competitive prices on all of your favorite brands including Armen Living.