Making a grill in your backyard focuses on fun as much as function. When the weather affords that, you can enjoy your own backyard making BBQ. There are so many ways to make your grill-area looking modern and desirable place in the hot days. Fresh air and hot meal sound good to escape from the reality in your free time. Get inspired with those tips, make your grill zone more luxury and functional.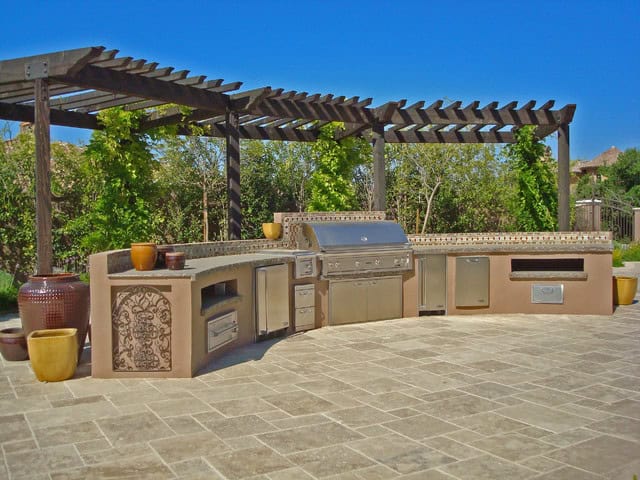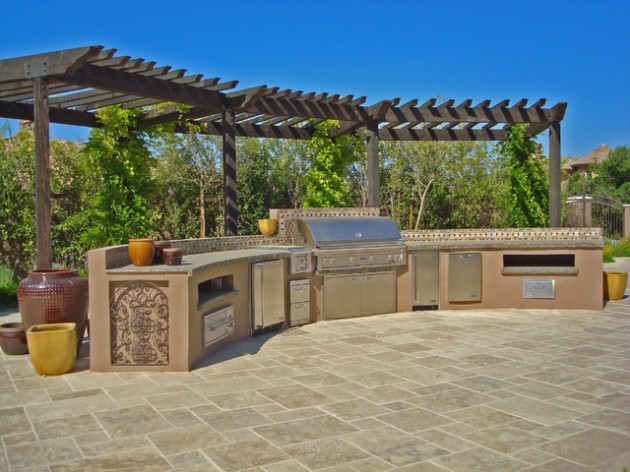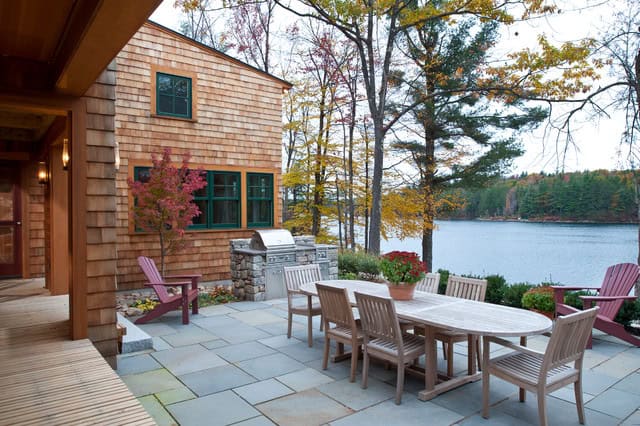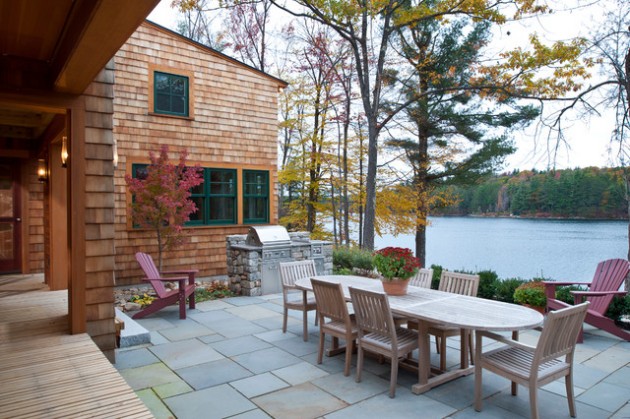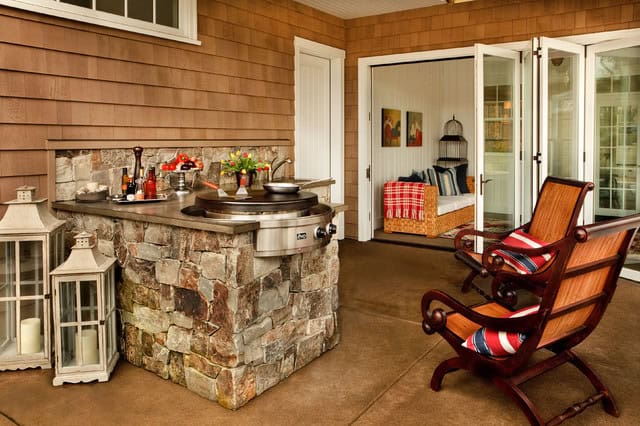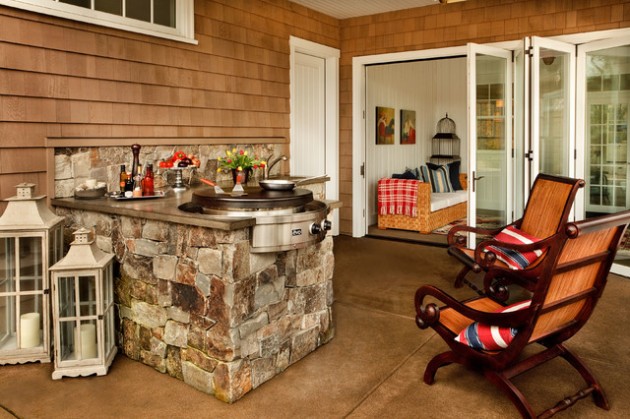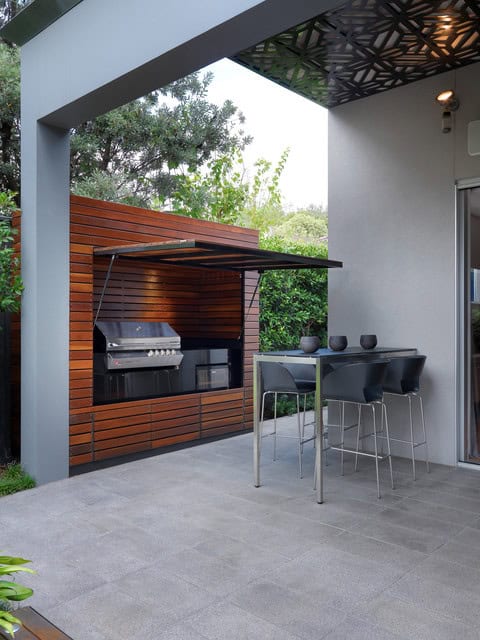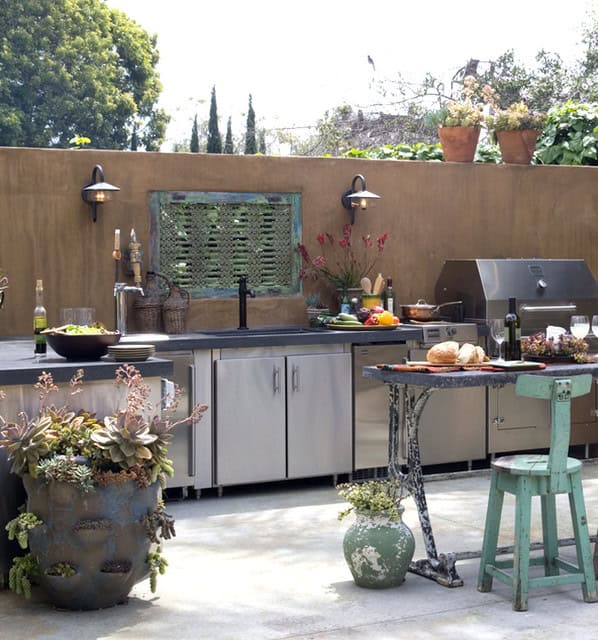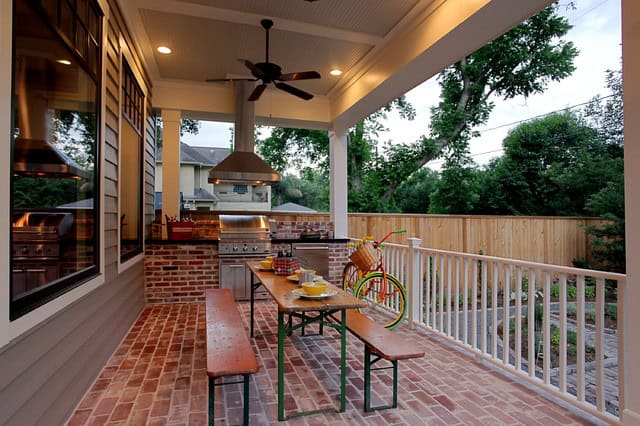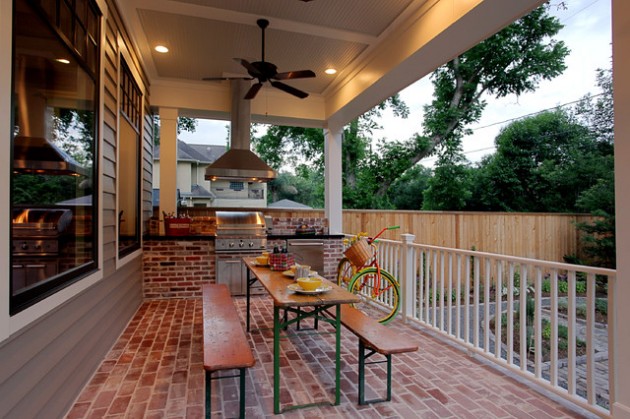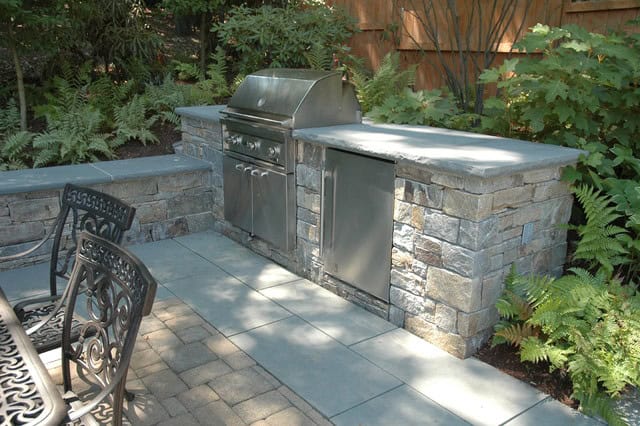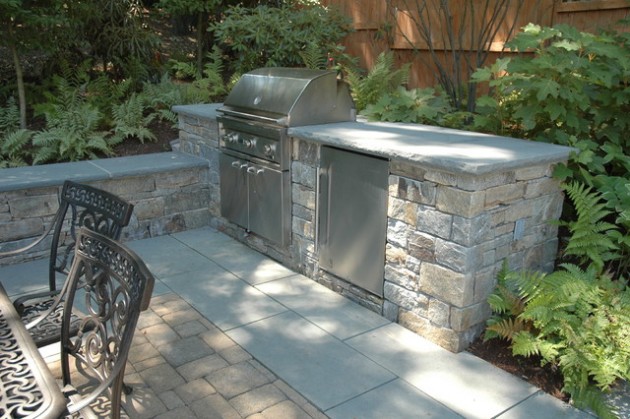 1.Make a gorgeous stone version which includes bar-height table, with the suitable chairs, or regular height table with chairs.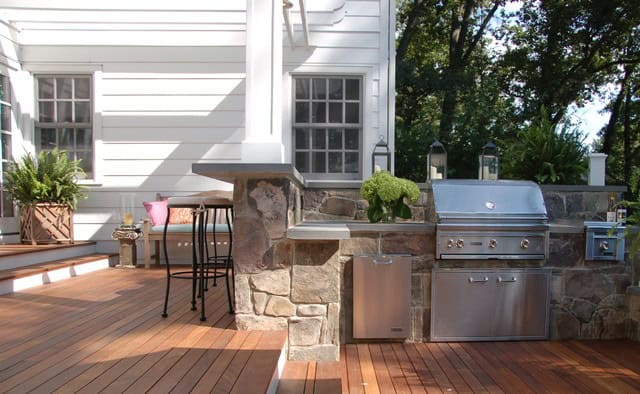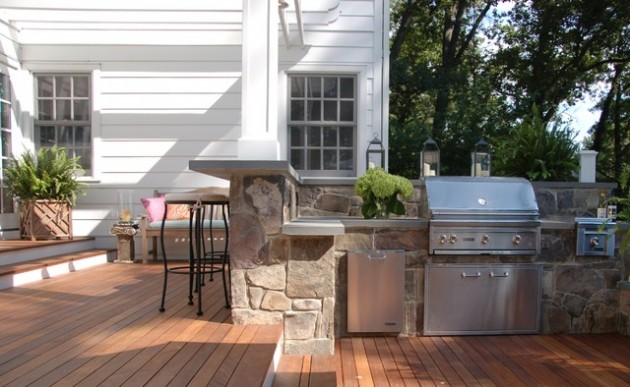 Source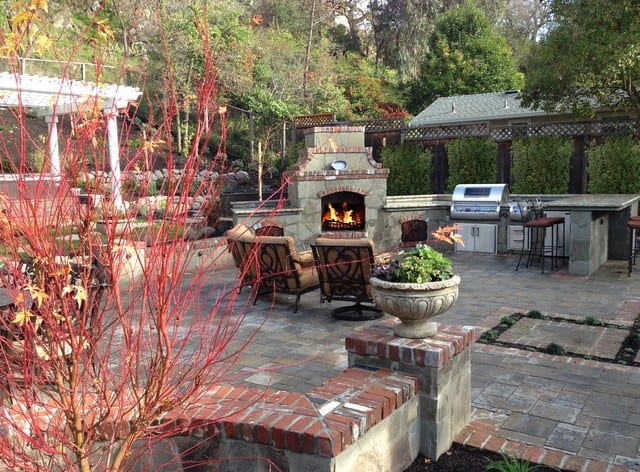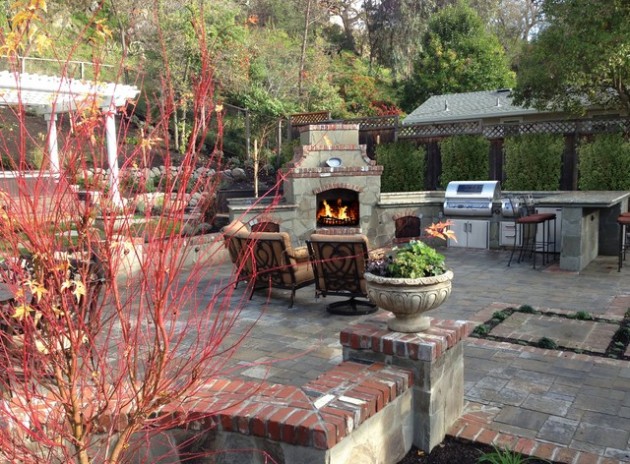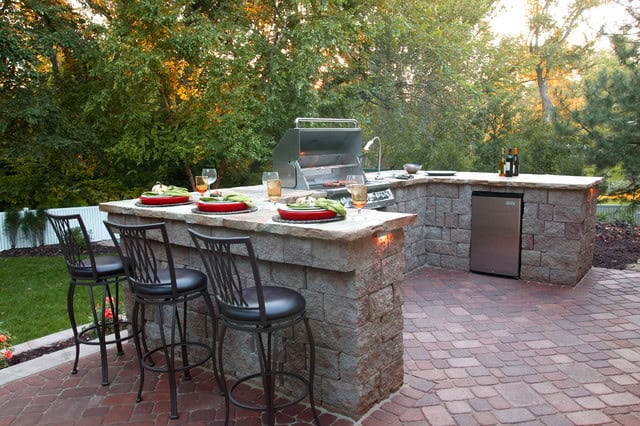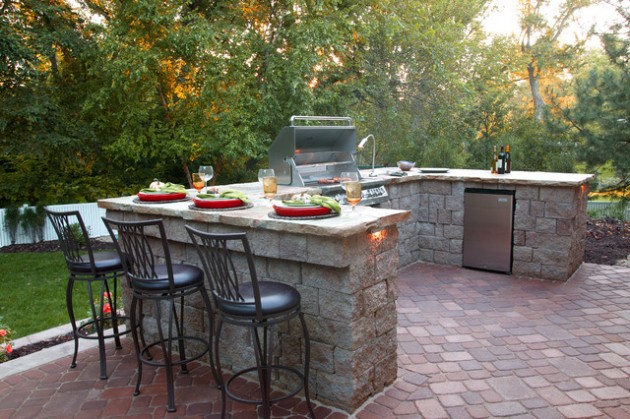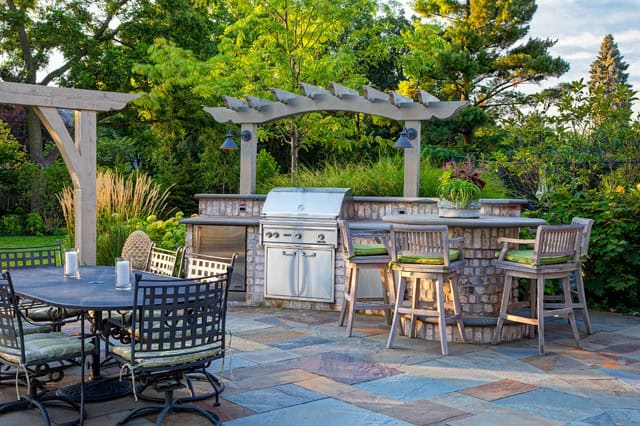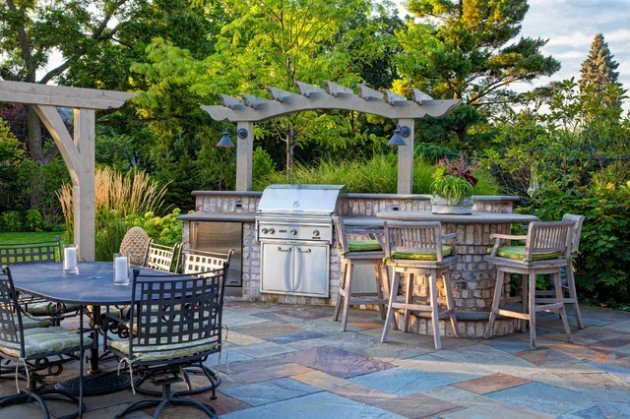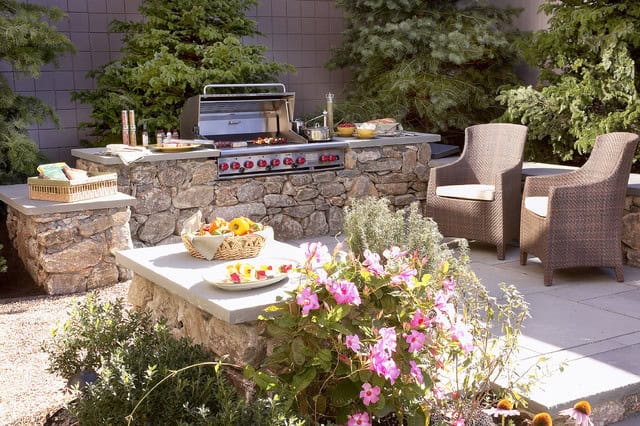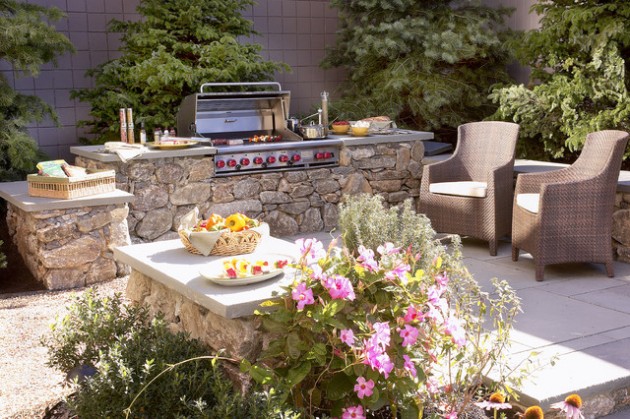 2.If you use stone with wood, you can never get wrong. That is incredible combination.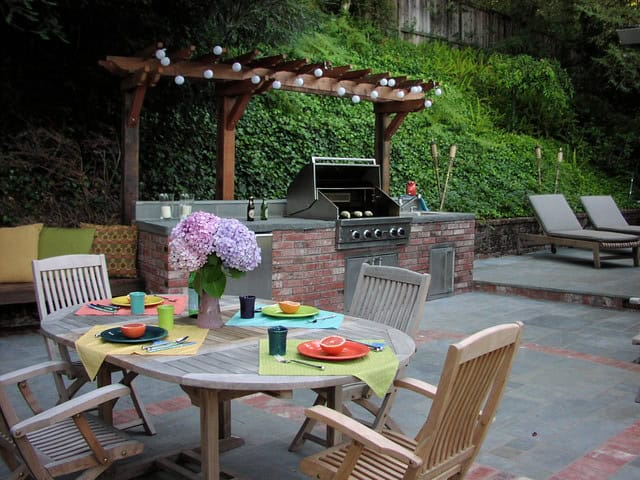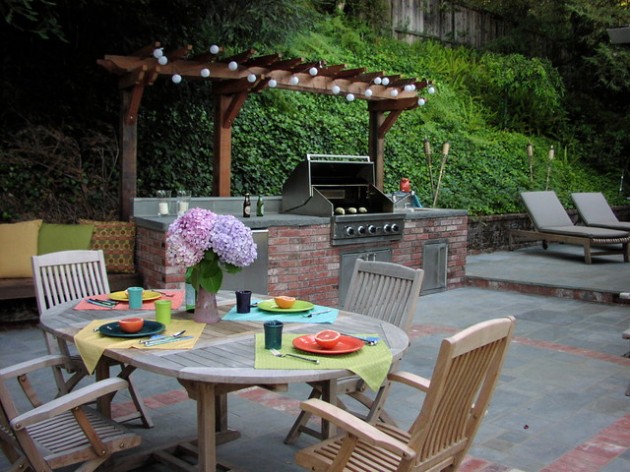 Source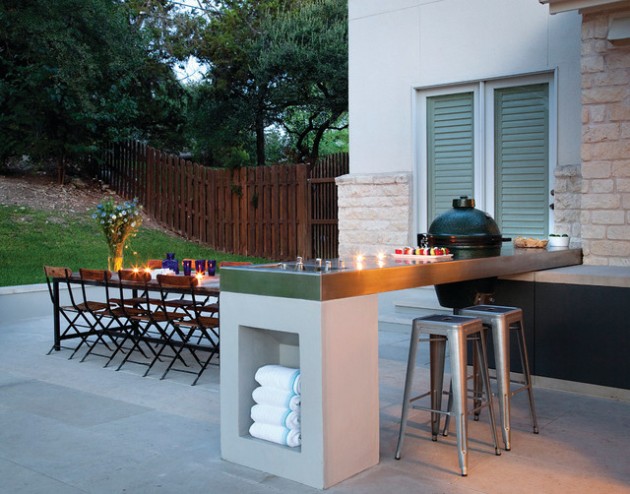 Source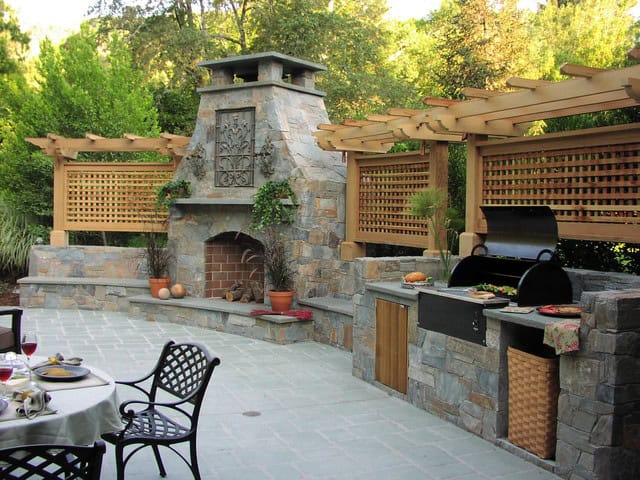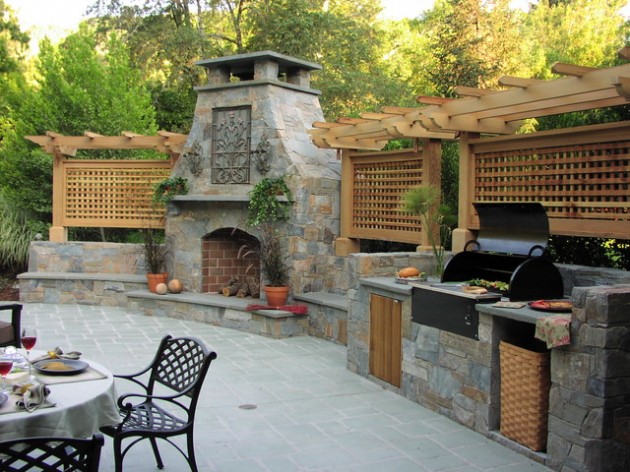 3.It is good to have a work table, or simply a sink, to make your work easier.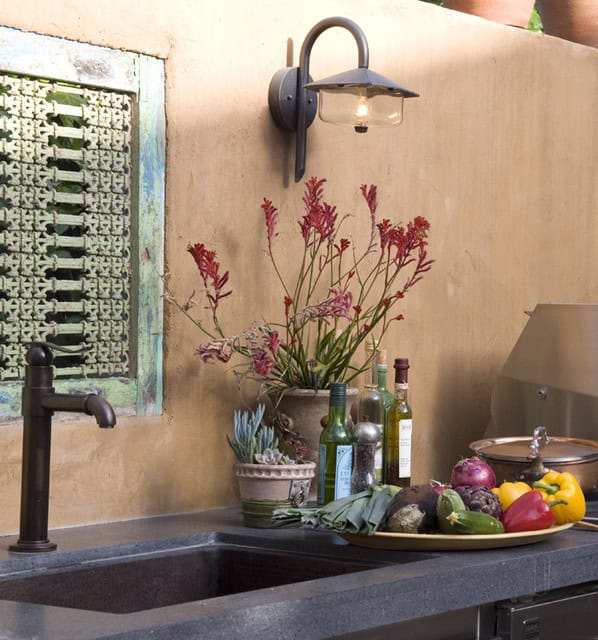 Source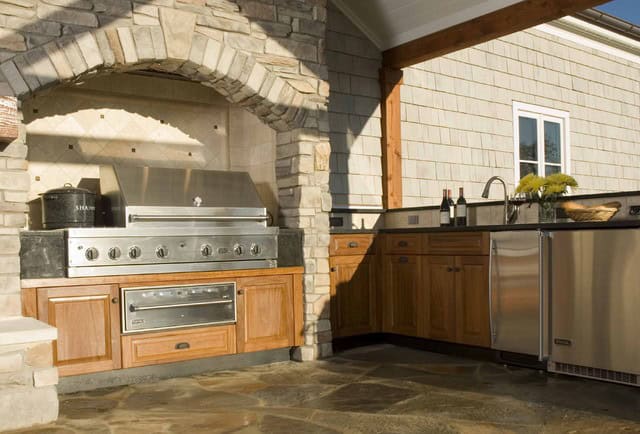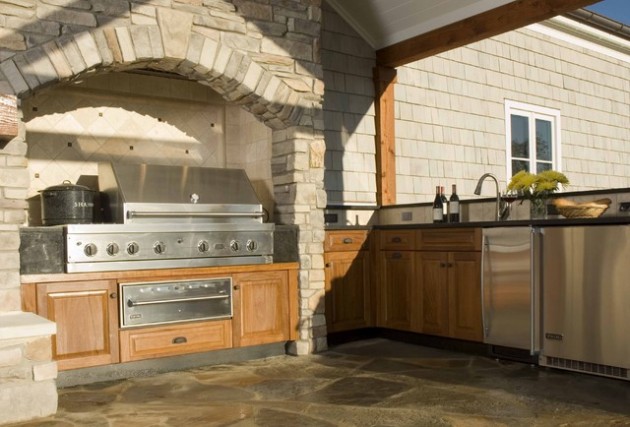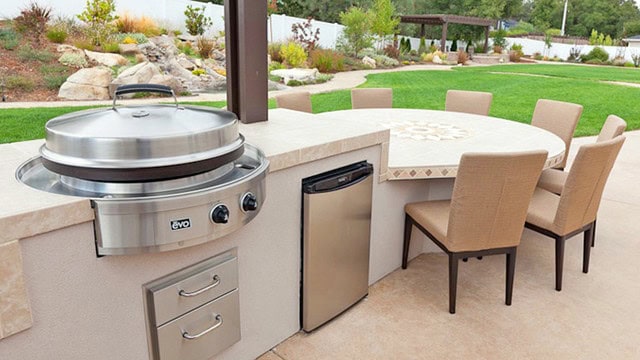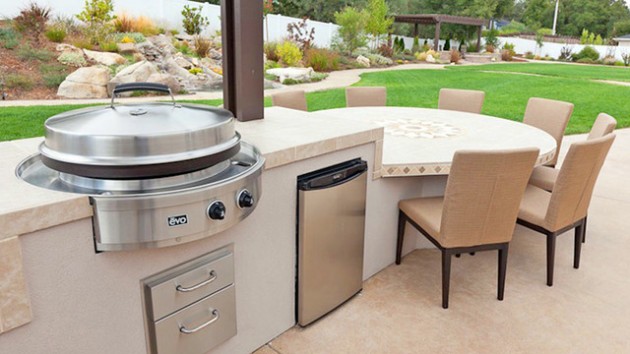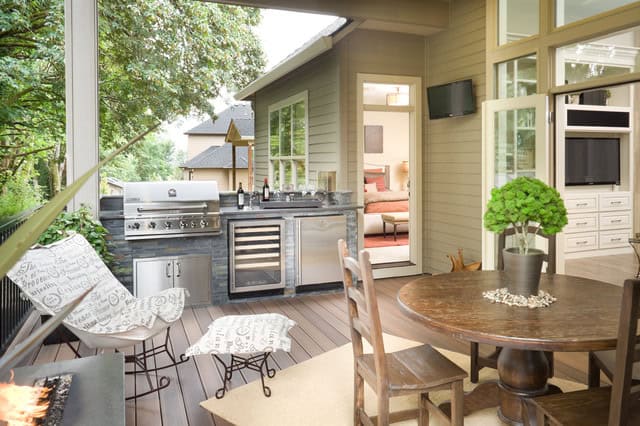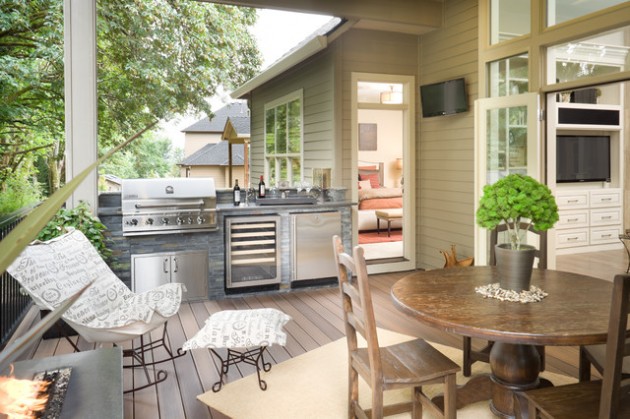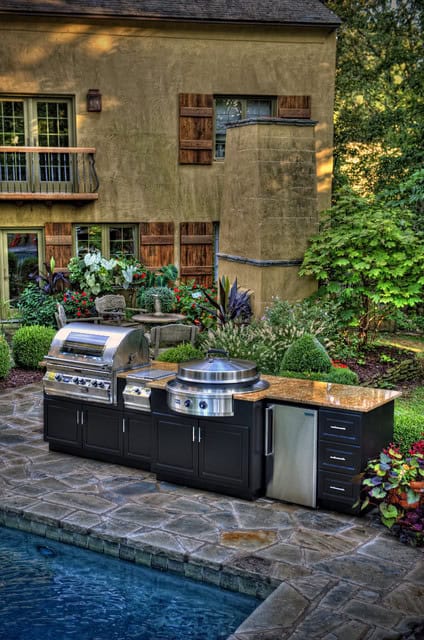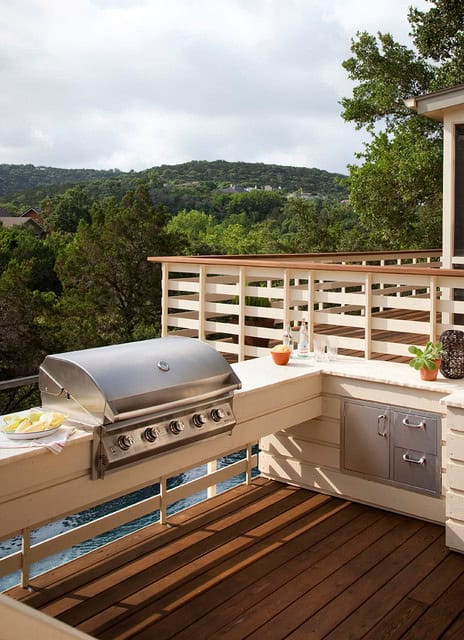 4.If you have a big place you can use a large umbrella to cover the eating area.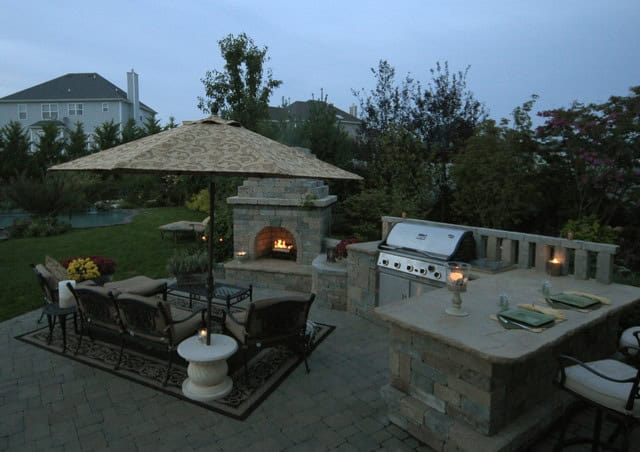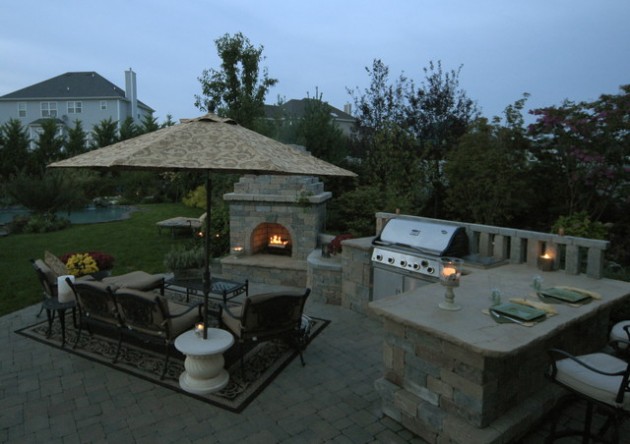 Source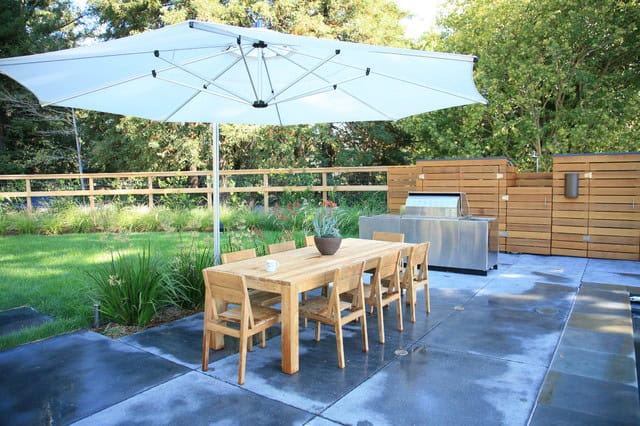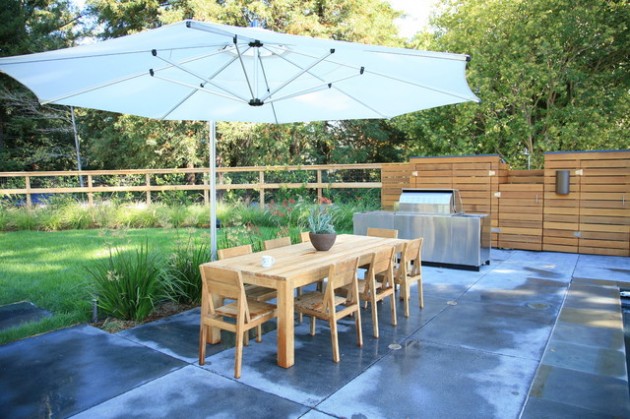 5.For all-weather cooking, you can add a roof.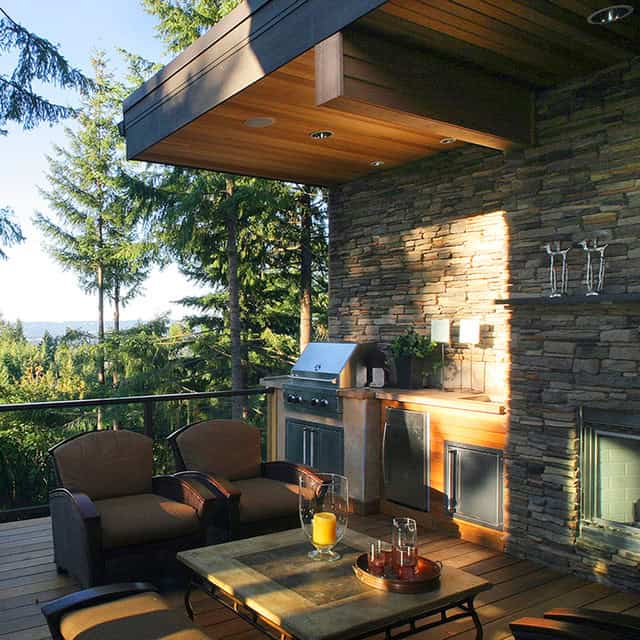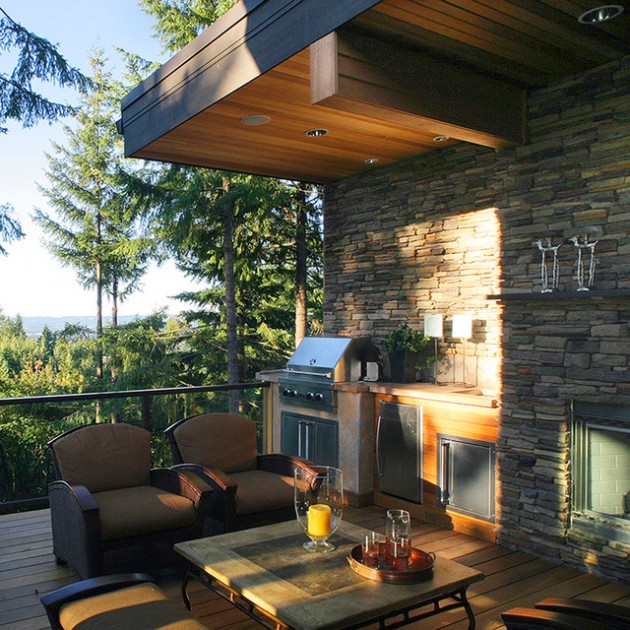 Source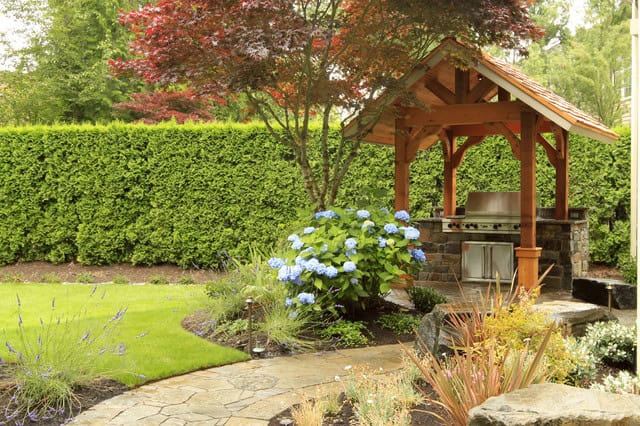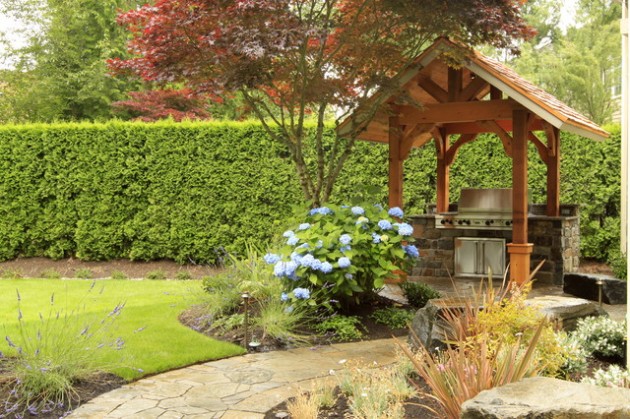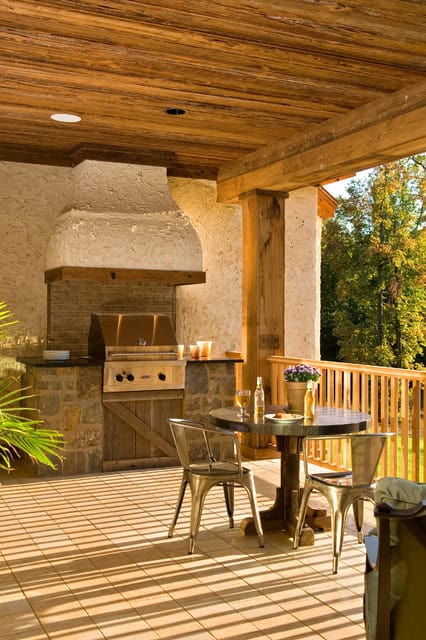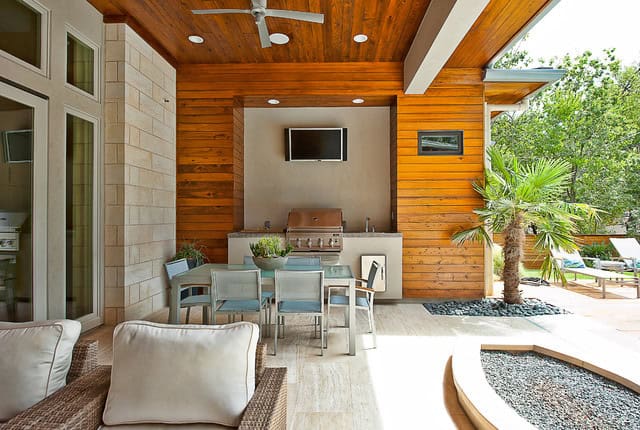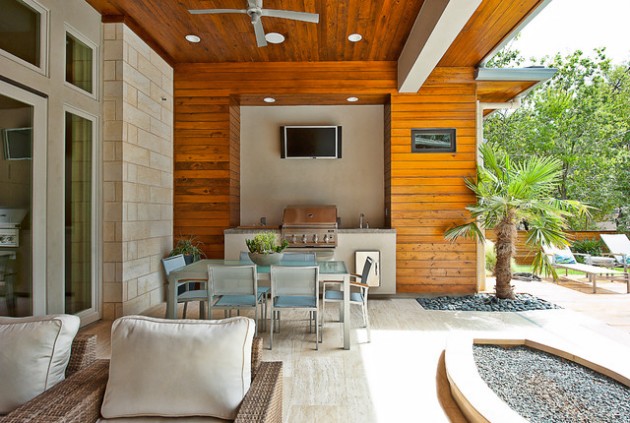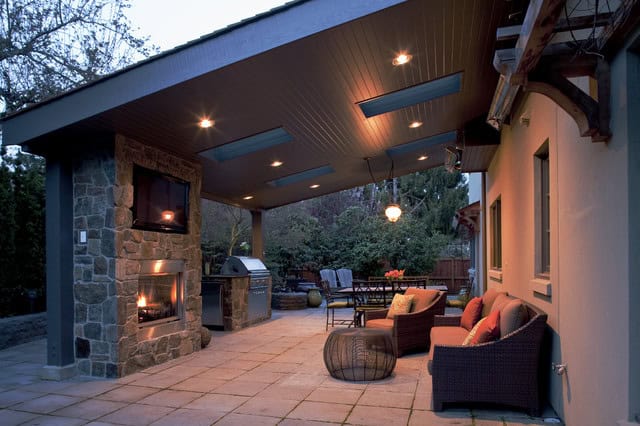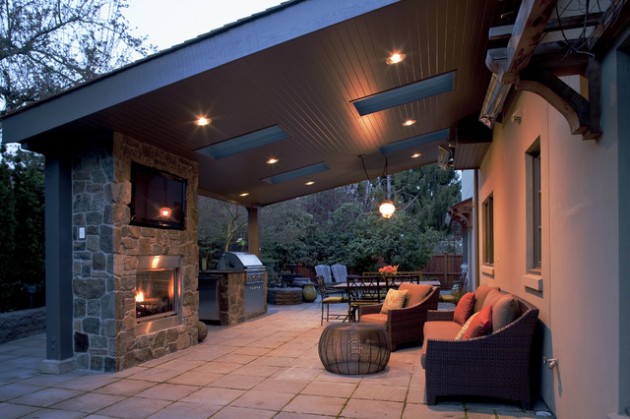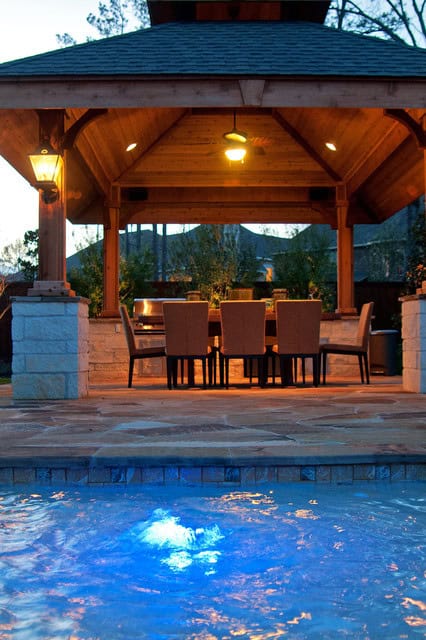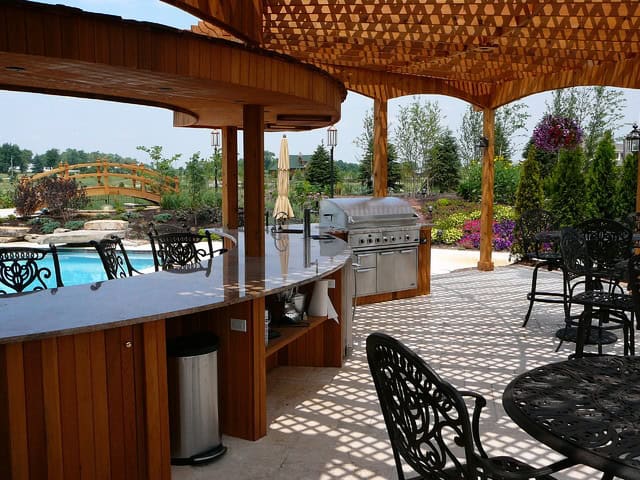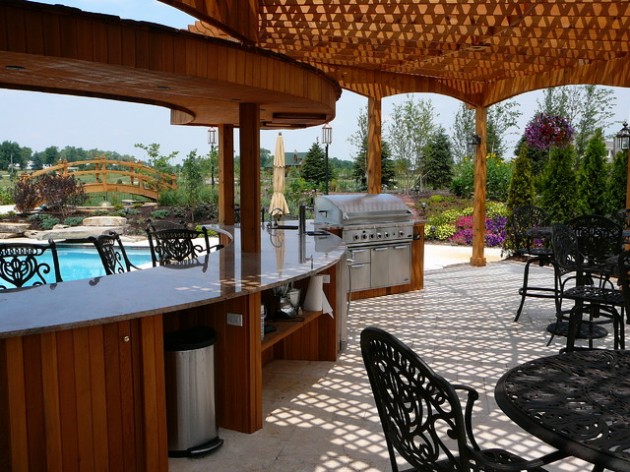 6.Cook in a campfire style.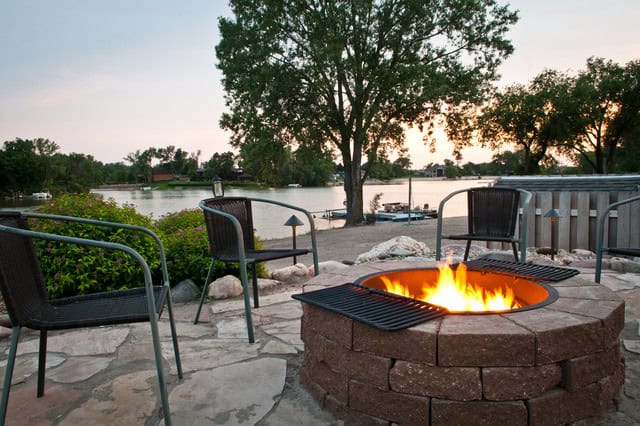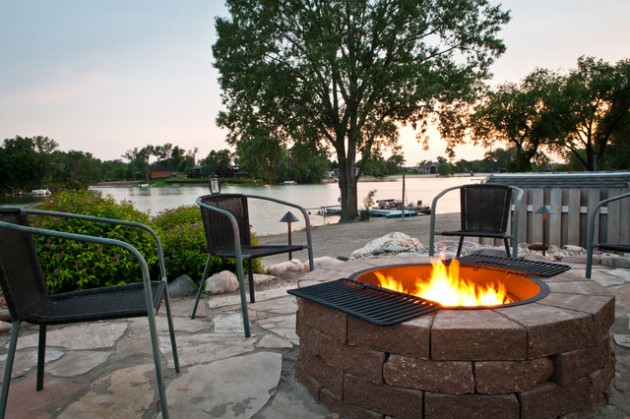 Source
7.If your grill is near the house, try windows service.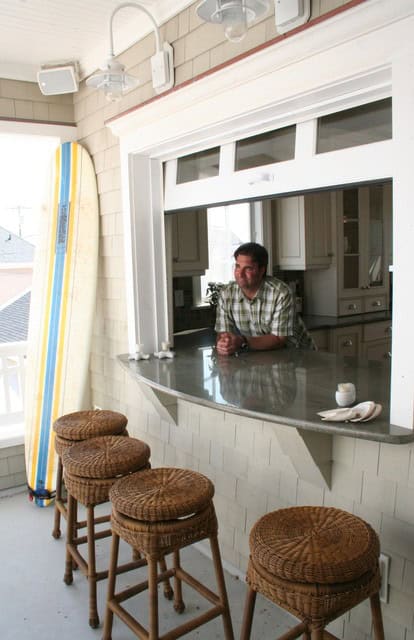 Source
8.Make pleasant atmosphere with direct and landscape lighting.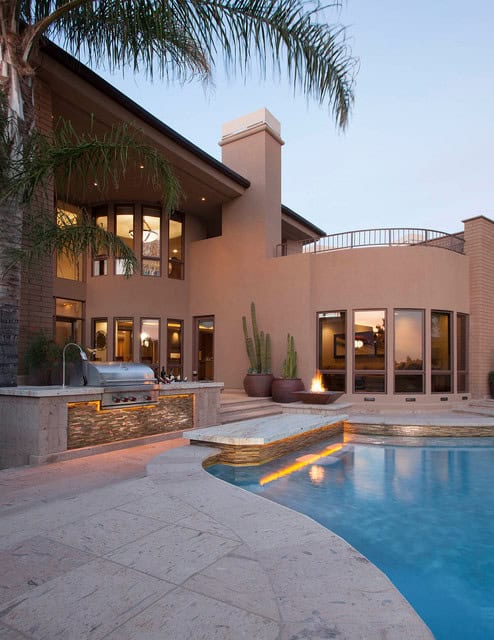 Source