There is not a person in this world who would say that he does not want to have a swimming pool in his backyard without lying.
Check out this collection of 16 of the world's most awesome swimming pools in order to see breathtaking images of various styles of swimming pools everywhere around the world.
The swimming pools featured in this collection are different in design and style which means that you will see infinity pools, traditional pools and even some exotic pools that you couldn't even imagine before.
Enjoy!
Hanging Gardens Ubud Hotel in Bali, Indonesia
Ubud's infinity-edge swimming pool stands on two levels, perched over the spectacular rain forest.
Photo by: Ubud Hotel
Violin shaped swimming pool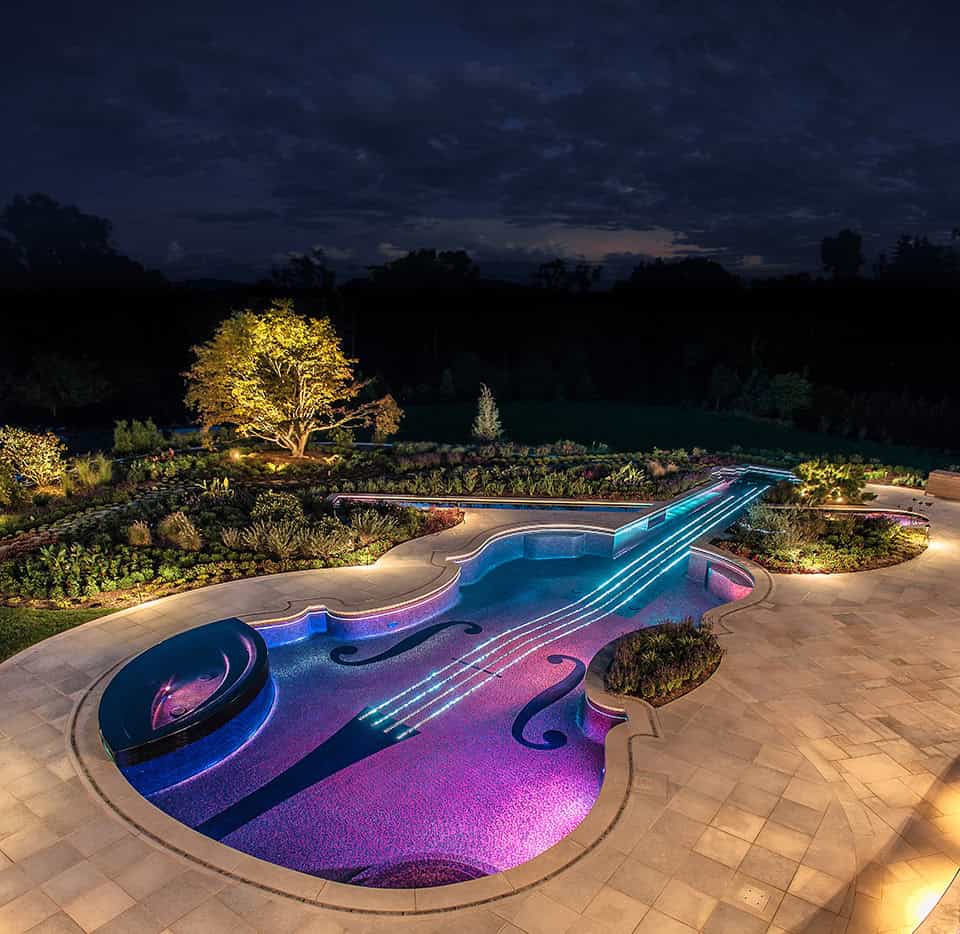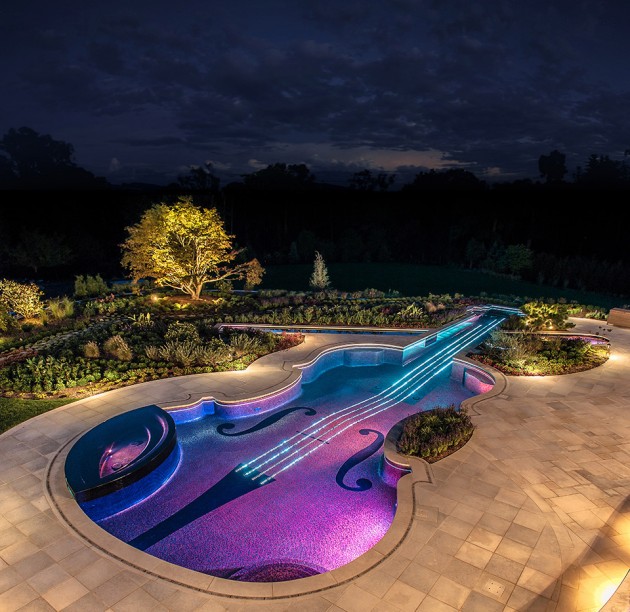 Every musician's dream of a perfect backyard with a swimming pool will probably look like this.
Photo by: Cipriano Landscape Design
Infinity pink pool with a great view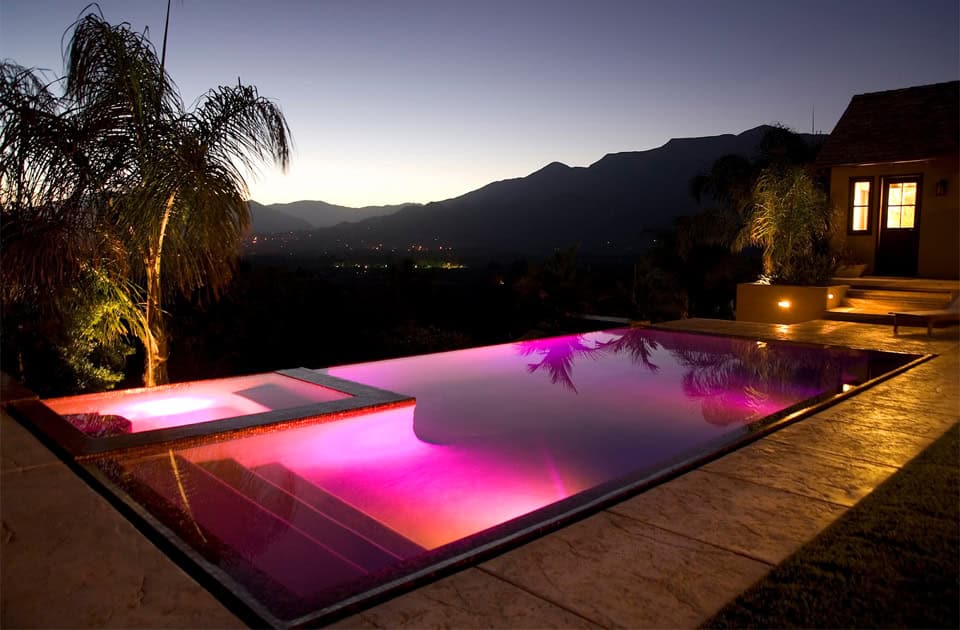 This pool doesn't just look awesome, it has also a very romantic feeling.
Photo by: Sterling Huddleson
Hot pool in the cold Alps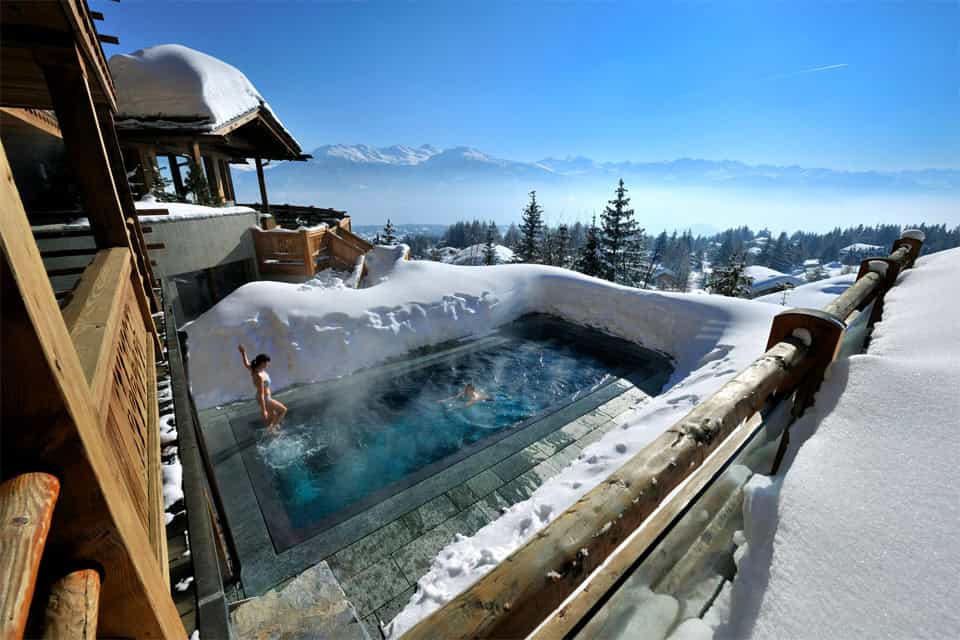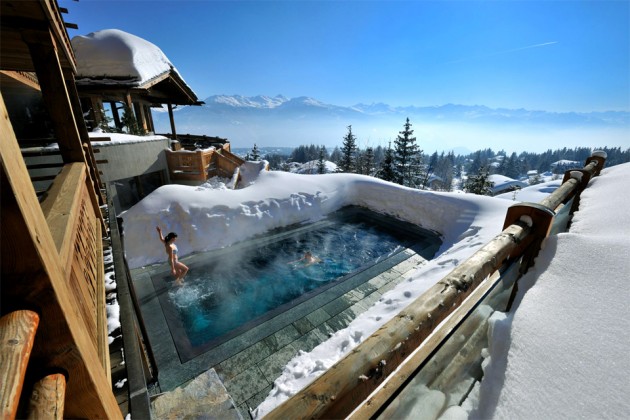 The Alps might remind you of a cold and snowy place, but this pool exists so that you can enjoy the cold weather in hot water.
Photo by: Lecrans Hotel & Spa
Neptunes Pool, Hearst Castle – San Simeone, California
This pool is a part of Hearst castle historic state landmark. Photo by: Trey Ratcliff
Beautiful hillside resort in Bali and their majestic swimming pool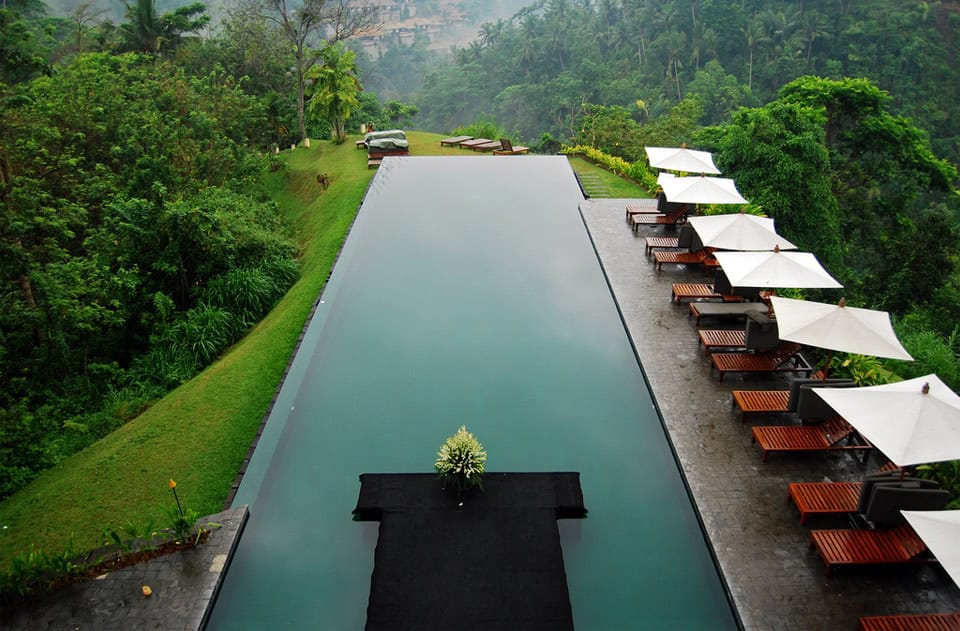 Photo by: Sean McGrath
Sky Park Pool, Singapore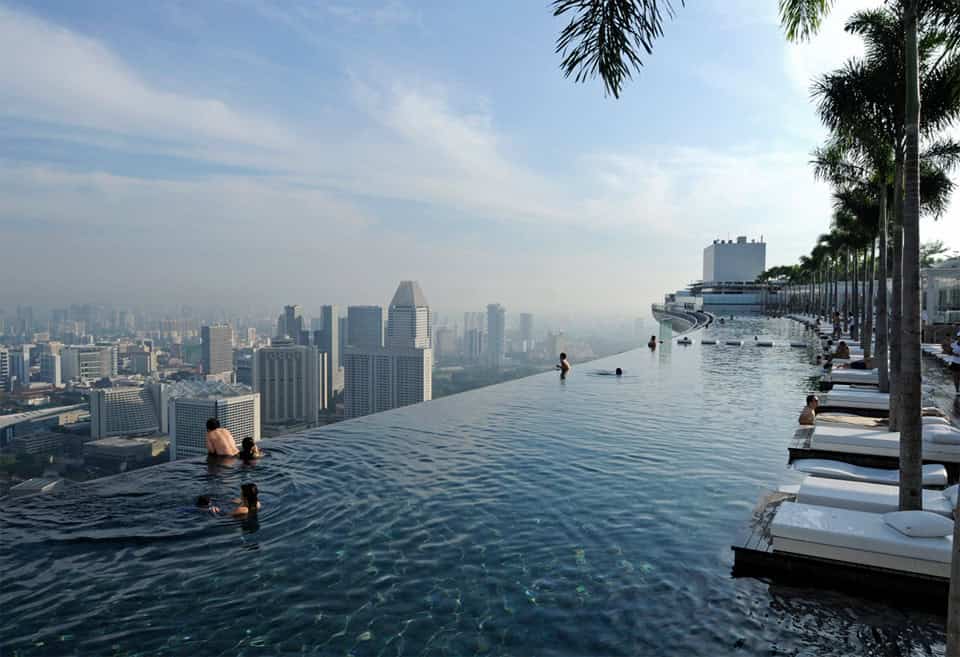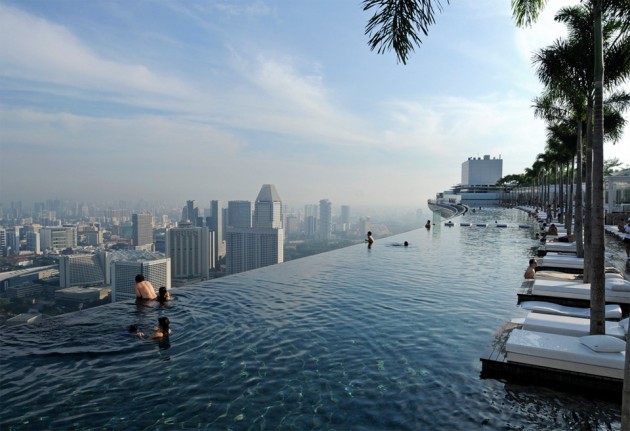 The Sands Sky Park infinity pool is 57 stories high and overlooks the Singapore skyline.
Photo by: Chia Ming Chien
Glass bottom swimming pool on the 24th floor
This pool is definitely not for those who have a fear of heights as it's located pretty high up from the ground and offers you a great view while you enjoy your swim.
Photo by: Pudong Kangqiao
World`s largest swimming pool, San Alfonso Del Mar, Chile
San Alfonso holds the current Guinness record as the world's largest crystalline water pool, with an extension of more than one kilometer in length, eight hectares and 250 million liters of water.
Photo by: Alfonso Del Mar Resort
Incredible modern backyard pool design
An awesome pool design that fits in almost any backyard with a glass wall which gives it a totally new look.
Photo by: Centric Design Group
Velassaru Hotel on the Maldives's private pool gives you an extraordinary connection with sea

This pool is great for people who love being in the water and watching the sea but don't want to touch sand or anything else that can be found in the sea such as fishes, seaweed etc.
Photo by: Velassaru
Cave pool, Santorini, Greece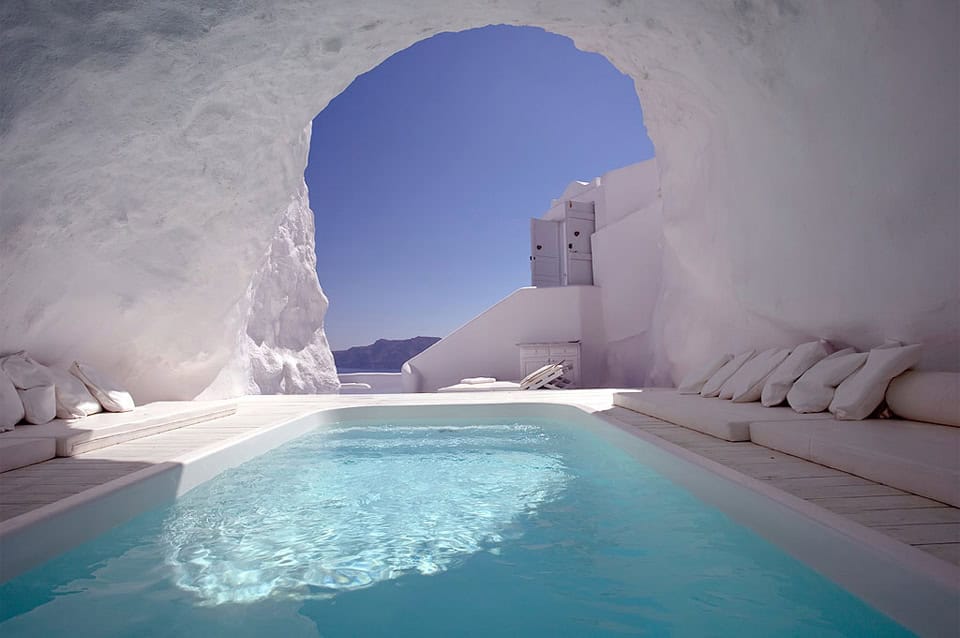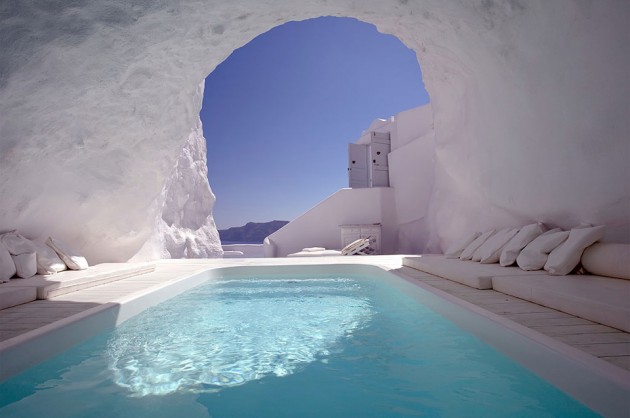 This pool is located underneath a mountain, or actually within a cave in the popular summer destination Santorini in Greece and offers a unique and one in a lifetime experience.
Photo by: Katikies Hotels
Mardan Palace, Turkey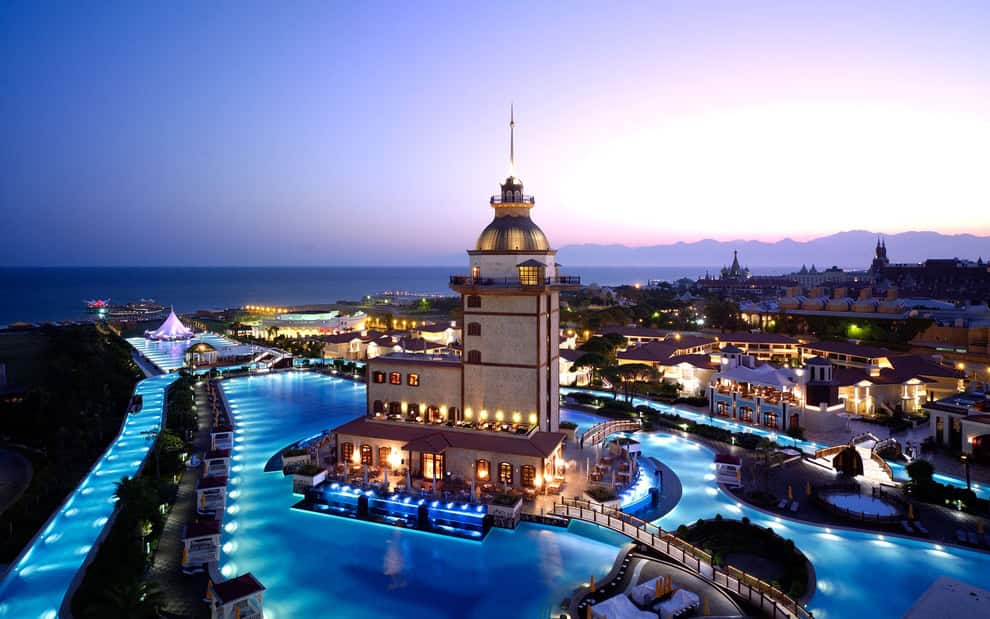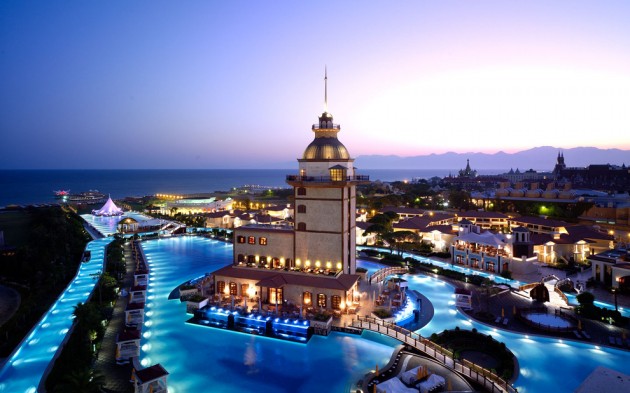 This stunning pool is located at the Mardan Palace hotel in Antalya, a city on the Mediterranean coast of southwestern Turkey.
Photo by: Mardan Palace Hotel
The Cambrian Hotel, Switzerland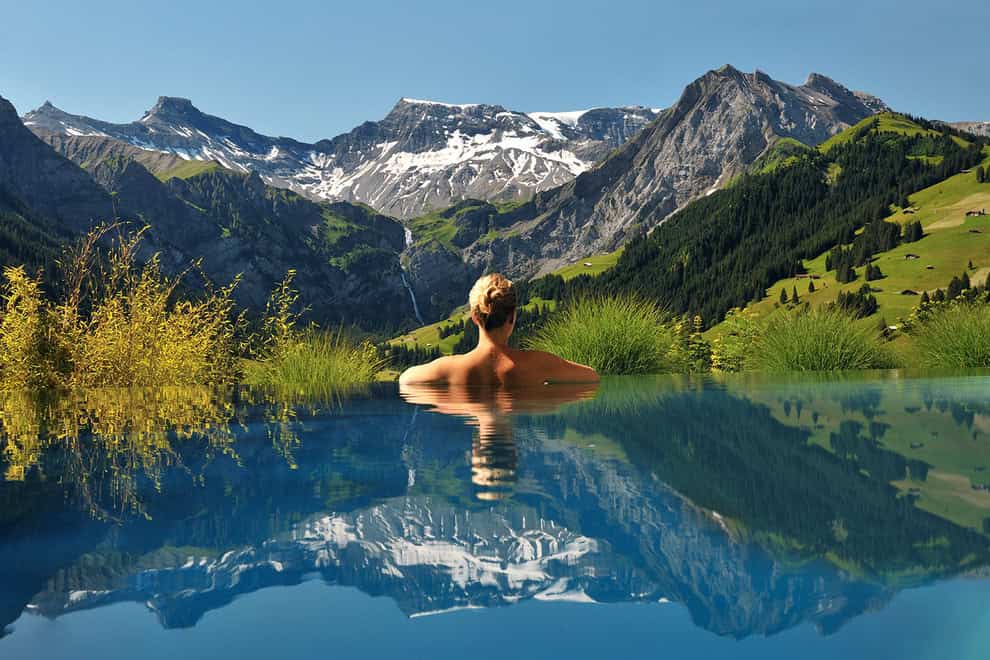 The Cambrian is among the Top 20 Swiss wellness hotels and includes a breathtaking view of the Swiss Alps.
Photo by: The Cambrian Hotel
Hotel Caruso, Italy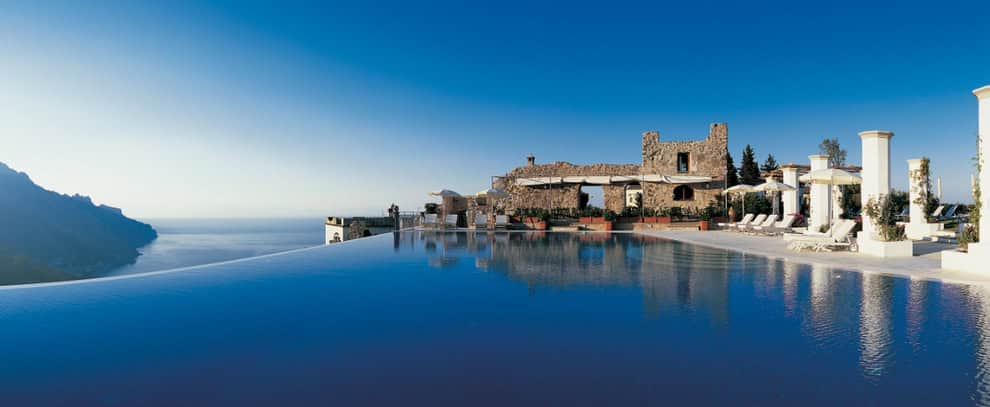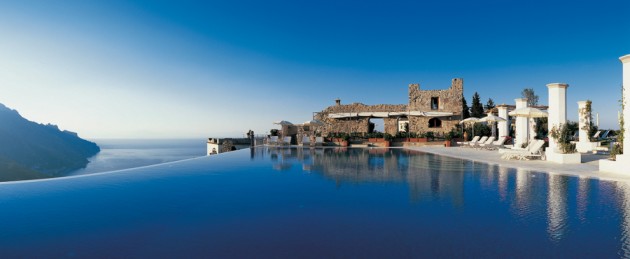 Found at the highest point of Ravello, this elliptically shaped pool borders a gorgeous view of the sea and mountains.
Photo by: Hotel Caruso
Huvafen Fushi, Maldives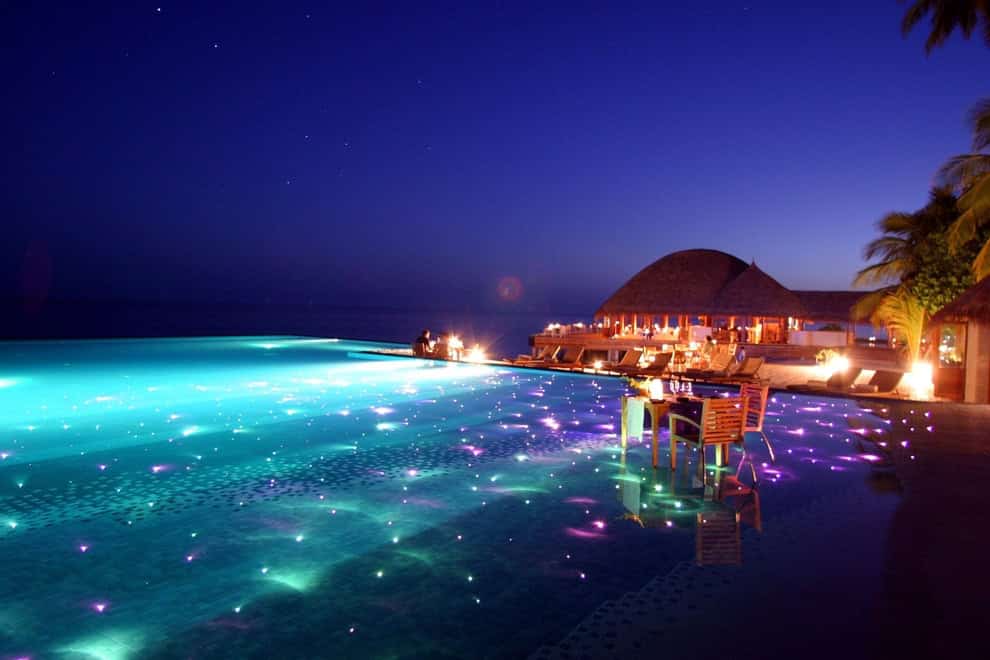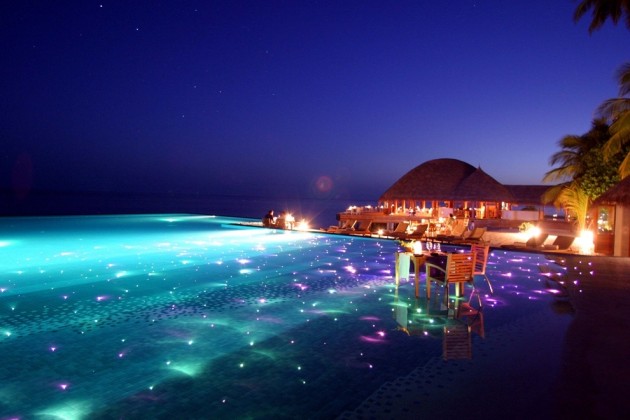 The Huvafen Fushi hotel is located in Maldives, an island nation in the Indian Ocean. The infinity pools have fiber optic lighting for a truly magical swimming experience.
Photo by: Huvafen Fushi Resort